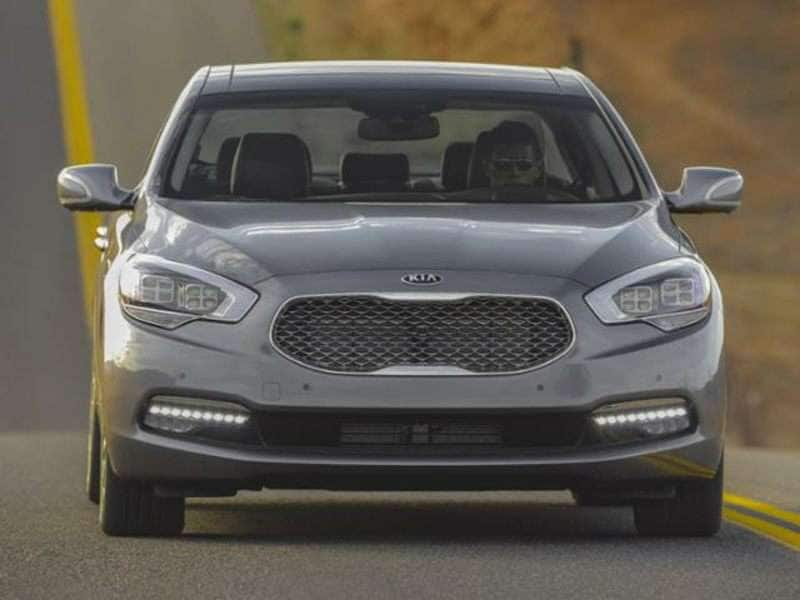 2016 Kia K900
There are some surprising ways to package a 300-horsepower engine. A list of 300-horsepower sedans can certainly include the usual suspects, such as the European performance-oriented executive cars and the Detroit-bred land yachts, but there's something to be said for the sleepers and for the family cars that don't follow the traditional formula. There are a couple things to keep in mind while checking out Autobytel's favorite high-powered sedans. We don't include every 300-horsepower four-door on the market; we just highlight some of the interesting options. Also, many vehicles discussed here offer more than one variation with 300 or more horsepower; in the interest of simplicity, we focused on the lowest-qualifying trim level in the lineup (although select higher-power options may get called out, as well).
Let's take a look at 10 of the best 300-horsepower sedans on the market.
10) 2016 Volvo S60 T6
With 302 horsepower on tap, the 2016 Volvo S60 T6 opens up the stable of sedans with 300 or more ponies under the hood. The Volvo S60, a small luxury car with seating for five, comes with several different drivetrains ranging from 240 to 345 horsepower. The T6 trim level represents one of the best values, with a 2.0-liter four-cylinder engine that comes boosted by both a turbocharger and a supercharger, and also makes 295 lb-ft of torque. Both front-wheel and all-wheel drive S60s are available; the former comes with an eight-speed automatic transmission while the latter gets a six-speed unit. Though it's not a particularly athletic vehicle when it comes to handling, the 2016 Volvo S60 is powerful and comfortable. Typical for Volvo, the S60 offers a full menu of modern safety equipment and upscale interior finishes.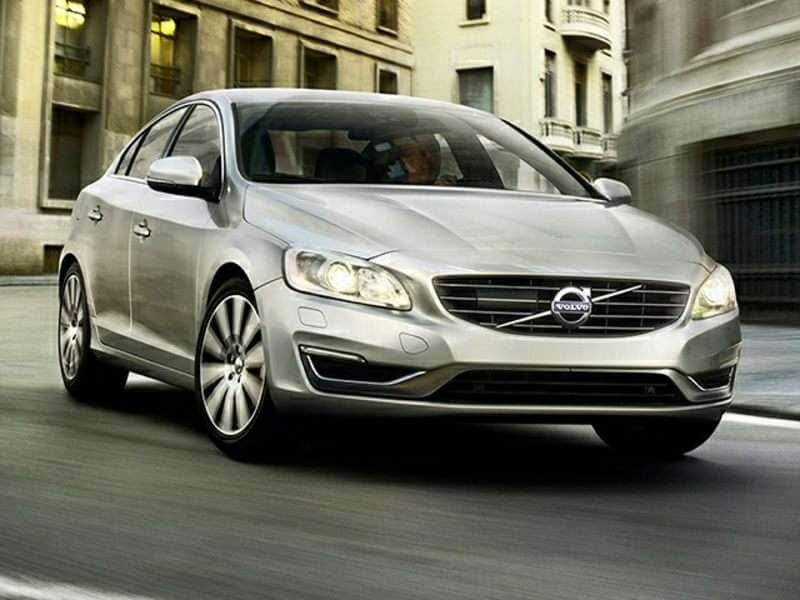 Photo by Volvo
9) 2016 Buick LaCrosse
The 2016 Buick LaCrosse, a full size sedan, is rated for 304 horsepower. With this 300-horsepower sedan, the LaCrosse helps re-establish the Buick brand as an upscale offering, thanks to its quiet, roomy and comfortable cabin that boasts high-end materials throughout. Underneath the hood sits a 3.6-liter V-6 engine that produces 264 lb-ft of torque in addition to its horsepower, and it comes paired to a six-speed automatic transmission. Buyers get the choice of front-wheel or all-wheel drive. The 2016 LaCrosse cruises comfortably, but may also surprise some drivers with its handling dynamics, which are sharper and more precise than expected from a Buick. Fuel economy is a little lower than average for the class, but if 300 horsepower isn't a requirement, a mild hybrid version of the LaCrosse is available.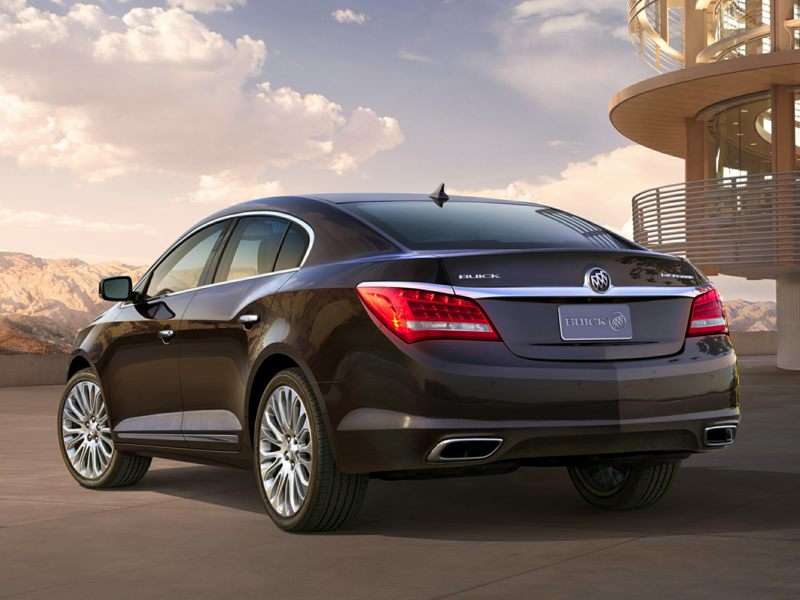 8) 2016 Subaru WRX STI
The 2016 Subaru WRX STI is a five-passenger compact sedan that earns a spot here with its 305-horsepower engine, but the engine wouldn't be much without the compelling all-around package. The STI sport compact is a solid car that's powerful, sure, but it's also fun to drive, with responsive steering, strong throttle response, and excellent handling. Subaru also includes its great all-wheel drive system as standard equipment. Under the hood is a turbocharged 2.5-liter four-cylinder powerplant, which also provides 290 lb-ft of torque. A six-speed manual transmission is included with the performance-oriented STI, as well as upgraded brakes and suspension, the better to harness the increased power output. The 2016 Subaru WRX STI might not be the most reasonable choice in a 300-horsepower sedan — it's small and thirsty— but it may be the most fun.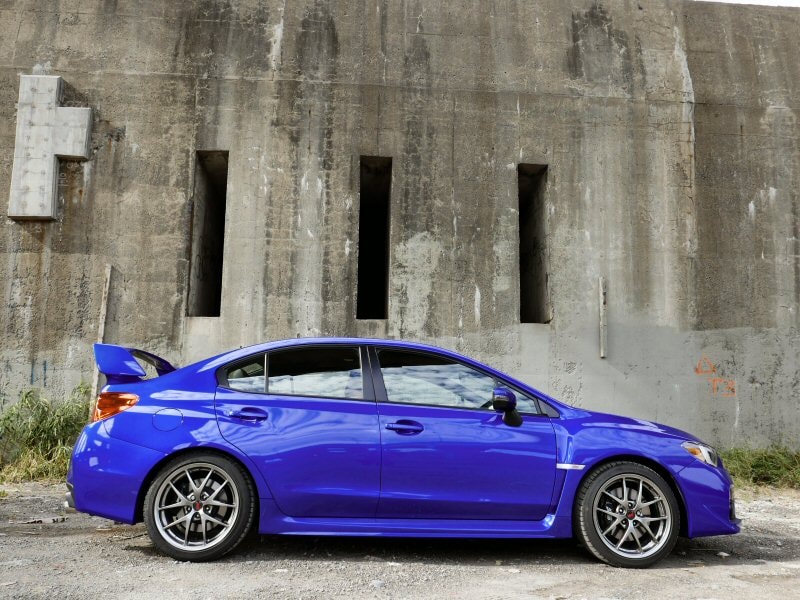 7) 2016 Acura RLX
The 2016 Acura RLX is a large luxury sedan with accommodations for five passengers. The RLX boasts high-end interior materials and a very spacious backseat, as well as more than 300 horsepower even in base trim. The 3.5-liter V-6 engine in the Acura RLX yields 310 horsepower and 272 lb-ft of torque, and both front-wheel and all-wheel drive configurations are available. Though most competitors offer more power, the RLX accelerates smoothly and comfortably. It's actually worth noting that the 2016 Acura RLX Hybrid actually enjoys a significant horsepower boost over the regular gasoline version, which is rather uncommon. The RLX Hybrid pairs three electric motors with the 3.5-liter V-6, which yields a total of 377 horsepower and a considerable boost in the EPA rating for city driving despite standard all-wheel drive.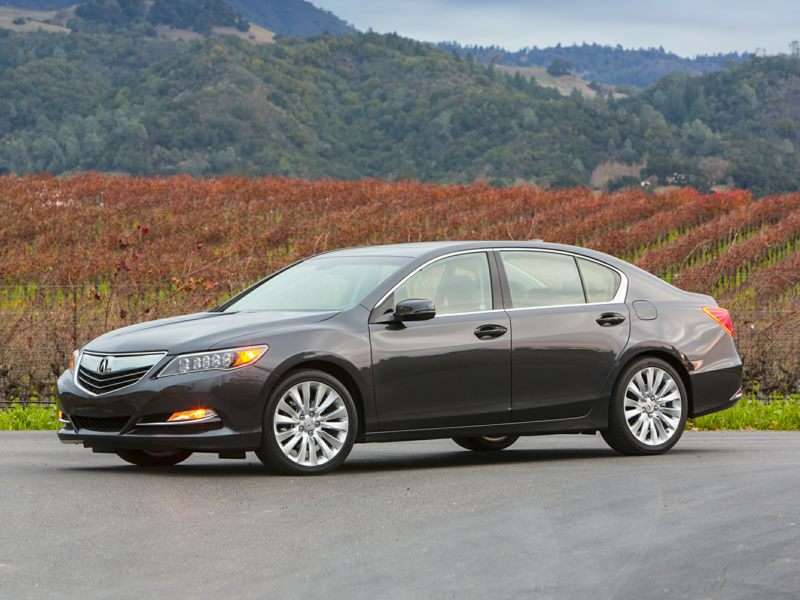 Photo by Acura
6) 2016 Audi A8
For 2016 the Audi A8 luxury sedan is only available as the long-wheelbase version that was formerly known as the Audi A8 L. In other words, it's a good thing that this sedan starts at 333 horsepower because it's a pretty big car, designed for executives who are accustomed to being chauffeured in comfort. The most affordable way to access the Audi A8 is with the 3.0T trim level. This sedan features a 3.0-liter V-6 engine that's boosted by a supercharger, rather than a turbocharger as its name suggests. In addition to 333 horsepower, the Audi A8 produces 325 lb-ft of torque. Several other trim levels are available, including a twin-turbo V-8 version that yields 605 horsepower. Regardless of the power level chosen, all examples of the 2016 Audi A8 provide a level of opulence that's best enjoyed from the power position — the spacious back seat.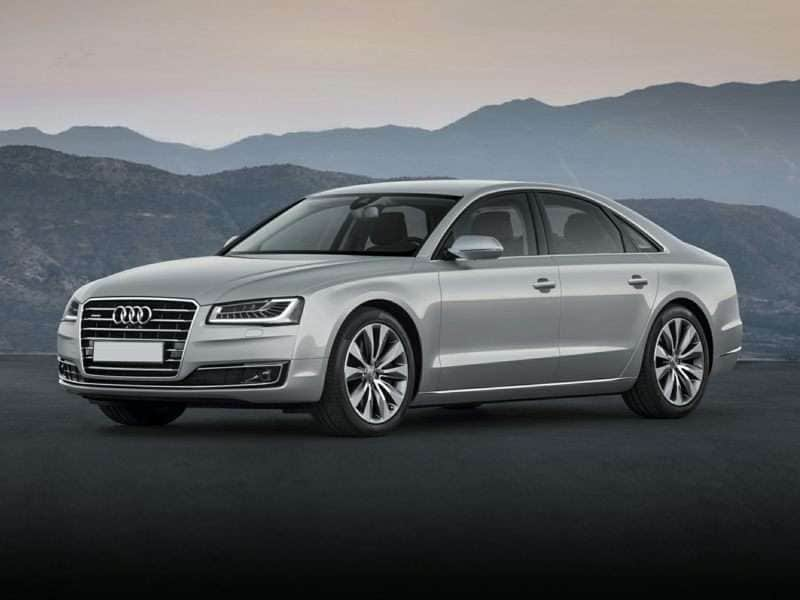 Photo by Audi
5) 2016 Jaguar XJ
Revised for the 2016 model year, the Jaguar XJ is a large sedan that's available in regular or extended-wheelbase configurations, and in base form it offers 340 horsepower. (More upscale versions provide 470 and 550 peppy British ponies.) The base engine, a supercharged 3.0-liter V-6, also provides 332 lb-ft of torque and offers the choice of rear-wheel or all-wheel drive along with an eight-speed automatic transmission. The power and acceleration provided by this combination should satisfy most buyers. The Jaguar XJ's body is all-aluminum, which means that this big car is actually rather light on its feet. Potential buyers who are shopping specifically for a sedan of this size should strongly consider the 2016 Jaguar XJ, since its stronger suspension and brakes, combined with the reduced weight, make for a more engaging experience than many competitors at this end of the market.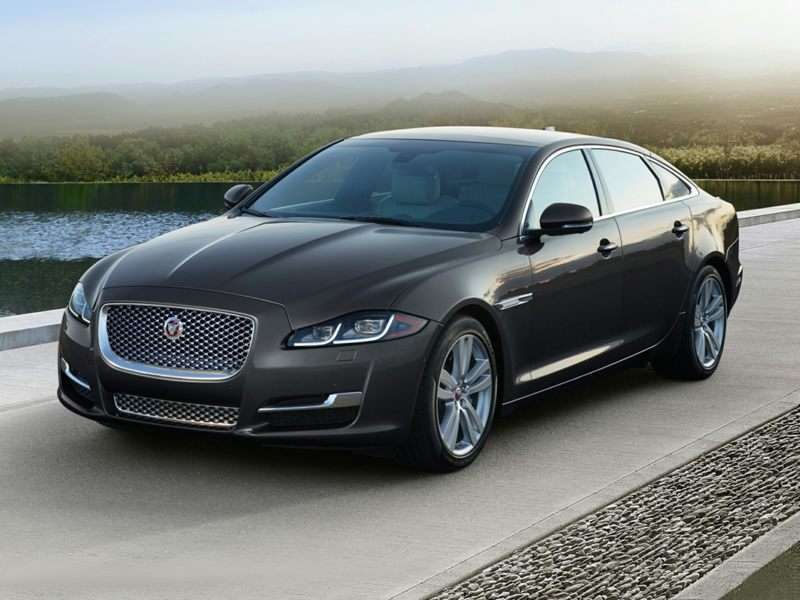 Photo by Jaguar Land Rover
4) 2016 Ford Taurus SHO
The redesigned 2016 Ford Taurus SHO follows a formula similar to what made the car a legend back in the 1990s, when the Taurus was known for its heavy presence in police fleets. This full size 300-horsepower sedan offers healthy upgrades from the run-of-the-mill Taurus while remaining fairly under the radar, which helped earn its status as a "sleeper." It still provides generously-proportioned accommodations for five passengers, but adds standard all-wheel drive and a twin-turbocharged 3.5-liter V-6 engine. While the regular Taurus enjoys power output of 288 horsepower, the Taurus SHO's numbers come in at 365 for horsepower and 350 for torque. A six-speed automatic transmission with paddle shifters manages power to the wheels. The 2016 Ford Taurus SHO also gets more aggressive exterior styling, a upgraded suspension system for a better ride, and more responsive steering.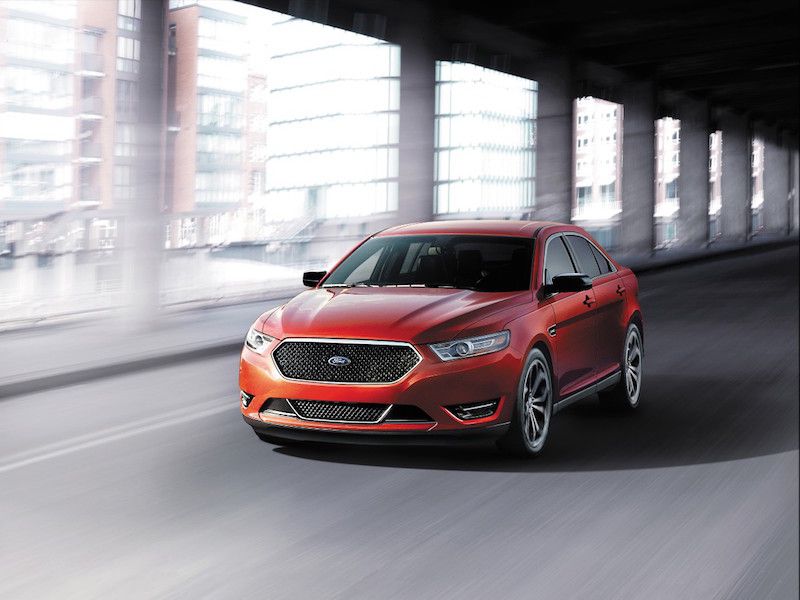 Photo by Ford Media
3) 2016 Dodge Charger R/T
Though the 2016 Dodge Charger offers a wide array of powerful engines, the base option, a 3.6-liter V-6, comes in just shy of qualifying at 292 horsepower. That's okay, though; a trio of V-8s will get the job done. The Charger is a full-size sedan that seats five, and when ordered in R/T trim, 370 horsepower are on tap from its 5.7-liter Hemi V-8. The Hemi complements the power with 395 lb-ft of torque, and the Charger also comes with either standard rear-wheel drive or optional all-wheel drive as well as a smooth-shifting eight-speed transmission. The 2016 Dodge Charger R/T should please most speed demons, but upgrading to the other two engines will net 485 or 707 horsepower, plus additional performance upgrades.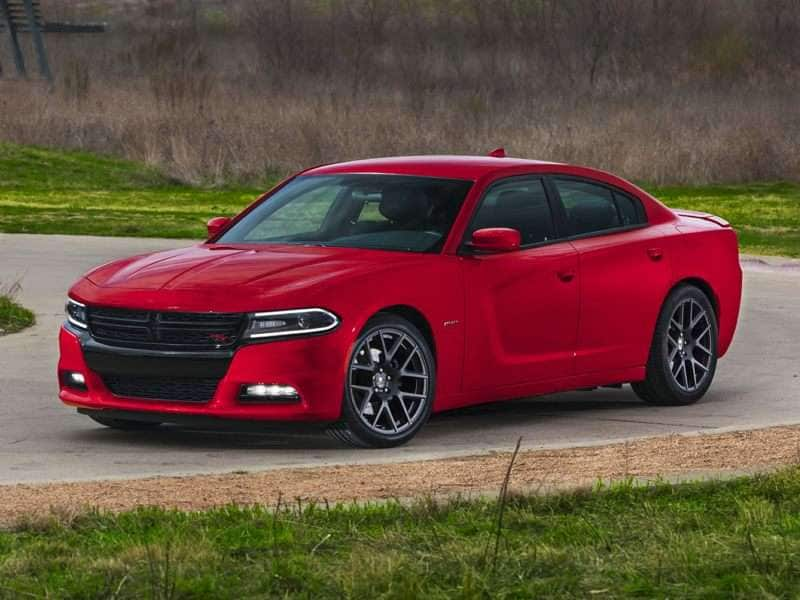 Photo by Fiat Chrysler Automobiles
2) 2016 Tesla Model S
Yes, the 2016 Tesla Model S is completely electric, as you may have heard. However, Tesla Motors has successfully demonstrated that electric cars don't need to be pedestrian in power or styling. In base form, this fully electric luxury sedan produces 382 horsepower, and higher-powered trim levels are capable of much more. The rear-wheel drive Tesla Model S 70 also makes 325 lb-ft of torque from its electric motor, and it's capable of traveling up to 230 miles on a charge (depending on conditions, of course). Upgrade to the all-wheel drive version of the Model S 70 and you get 259 horsepower at each axle; the P90D performance model gets 762. Tesla Motors has tasked itself with a complex agenda, and so far the company has shown that electric cars can hang with the best of them.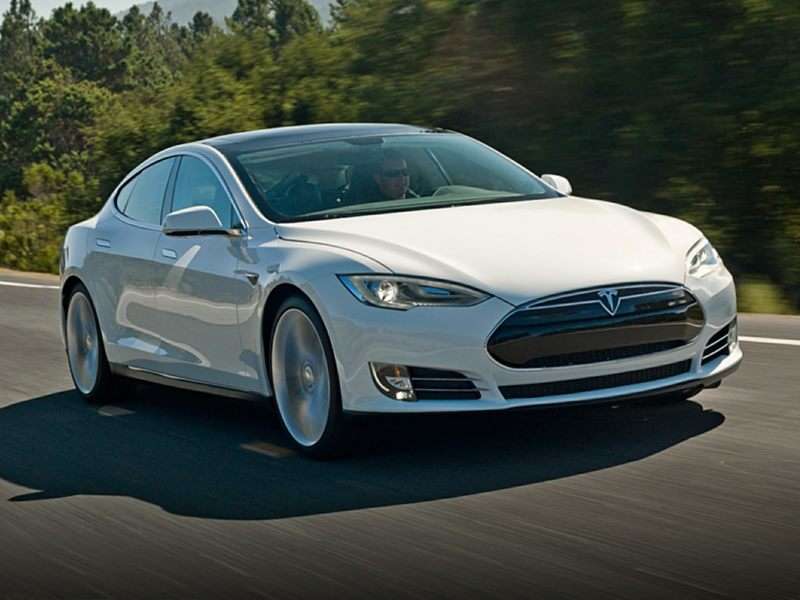 Photo by Tesla
1) 2016 Kia K900
The Kia K900 is the brand's first large luxury sedan and has definitely earned a spot on our list of favorite sedans with 300 horsepower. It made its debut in 2013, and the 2016 version carries over much the same. The K900 offers high-end accommodations at a mid-range price, seating for five passengers, and 420 horsepower. The 5.0-liter V-8 engine powering the K900 is borrowed from parent company Hyundai's Genesis. In addition to the 420 horsepower, this engine makes 376 lb-ft of torque, and comes paired only to an eight-speed automatic transmission. This drivetrain is noted for providing strong acceleration, good throttle input, and smooth shifts. Though the rear-wheel drive K900 is comfortable and handles well, it's much more of a luxury vehicle than a performance one, and isn't particularly athletic. In other words, shoppers should consider the 2016 Kia K900 for satisfying highway cruising, but shouldn't expect any thrills.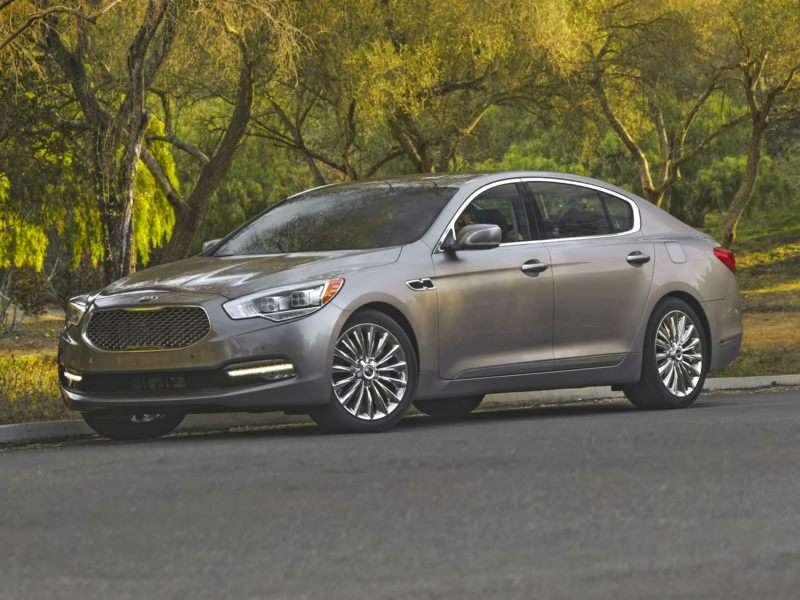 Photo by Kia