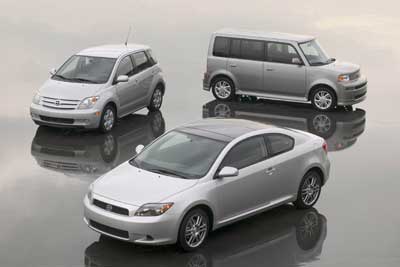 With vehicles aimed at the hip and trendy youth of America, Scion has hit its mark and has become an icon of cool in the auto industry. Whether rolling completely stock as a tC coupe or mashin' as a slammed xB cube, these Scion G-rides are favorites among the party crowd. With a relatively low entry fee and a ton of customizing options, Scion has attracted owners that like to personalize their rides to reflect their own sense of style. Both Scion and a multitude of aftermarket vendors provide plenty of options for personalization, making the affordable tC and xB popular with a wide cross-section of the American public.
2005 Scion tC
In addition to the xB, the Scion tC is catching on with buyers. In stock form it has a very clean design that lends itself nicely to fitting a few aftermarket pieces, resulting in a car that distinguishes its owners from the crowd.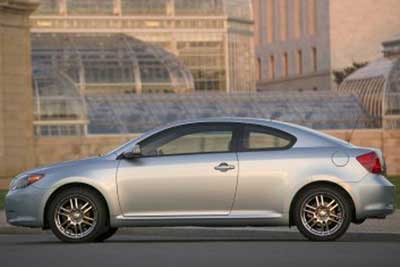 Scion tC Console
Keeping with a highly styled theme but without going as far as designers did with the xB, the tC's interior offers faux aluminum trim, a covered radio compartment and easy-to-read gauges.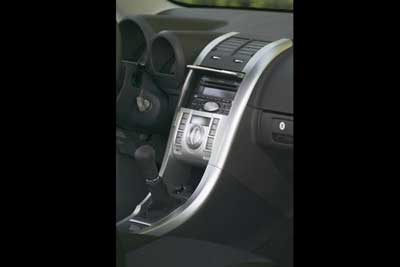 Scion tC Engine
Sporting 160 horsepower from a 2.4-liter four-cylinder engine, the Scion tC fits right in with buyers looking for a little performance to go along with personalized style.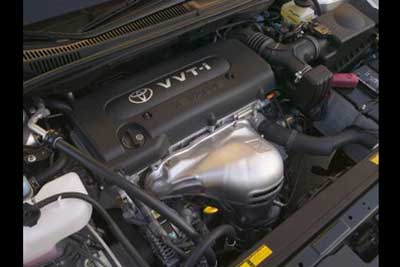 Scion tC Spoiler
The Scion tC is fitted with a factory decklid spoiler, adding to the sporty look of the car.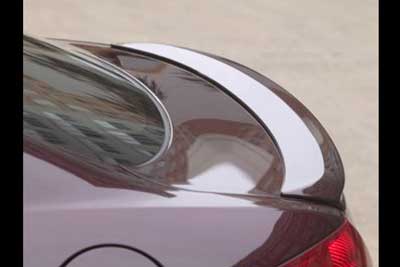 Scion tC Cargo Area
The Scion tC's rear hatch provides ample storage – even before folding the 60/40 split seats.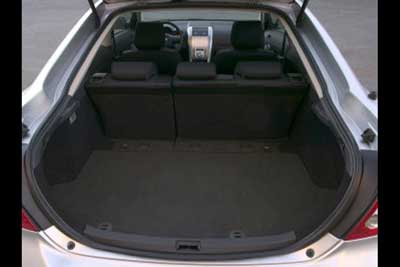 Scion tC Alloy Wheel
The Scion tC comes standard with 17-inch aluminum alloy wheels. The seven-spoke design matches well with the overall design of the car.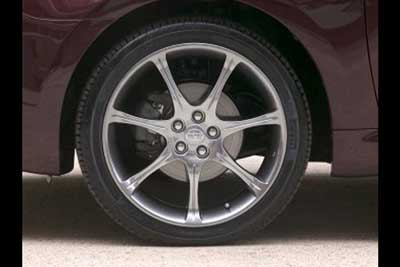 Scion tC Action
Even in stock form, the Scion tC is a sporty car that is fun to drive. With a few dealer add-ons from Toyota Racing Development, the Scion tC can become almost anything you want it to be. The only limits are desire and money.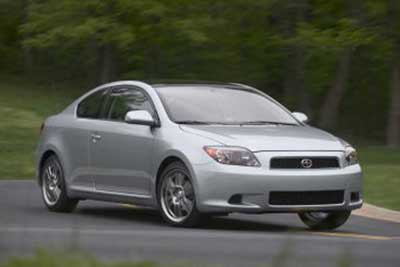 Modified Scion tC
The Scion tC is a favorite among tuners. Body kits, wheels and suspension mods can transform a tC from stock to race-ready.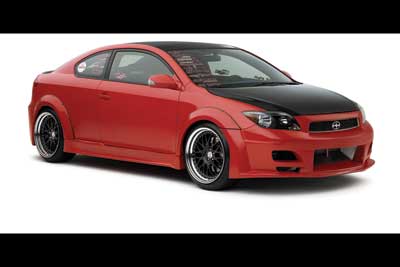 Custom Scion tC
Carbon fiber body panels, custom wheels, suspension pieces, and body kits allow owners to personalize the Scion tC to reflect their own style.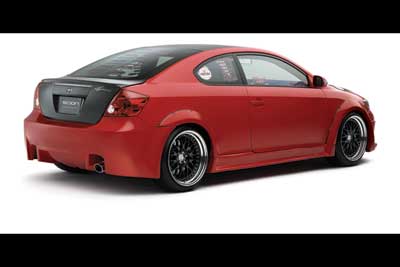 Race-ready Scion tC
Transforming a Scion tC from stock to race-ready is easy with offerings from aftermarket suppliers as well as parts offered by the Toyota Racing Development accessory department. From wheels to suspension, interior accents to superchargers, Scion buyers have many options to choose from when modifying their cars.