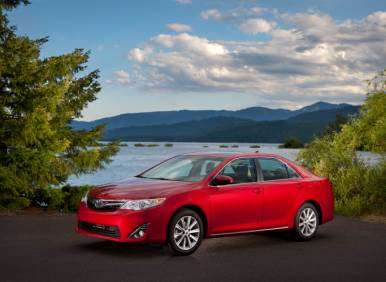 The warm spring weather has brought out a long list of automotive recalls from companies hailing from Japan, the U.S. and Europe.  One of the largest recalls - 1.3 million cars worldwide - affects BMW 5 Series sedans and BMW 6 Series coupes and convertibles.  Vehicles that were produced between 2003 and 2010 are affected by an improperly mounted battery cable cover, which in some cases has led to electrical system damage or even cases of fire.  367,000 of the affected BMW vehicles are found in the United States.
Toyota has made an even bigger splash with a safety campaign that taps a total of 681,000 cars and trucks in the American market.  495,000 Toyota Tacoma mid-size pickup trucks are heading back to dealerships for repairs to the steering wheel in order to prevent a cable inside the unit from being damaged to the point where the driver's side airbag is no longer able to deploy.  2005 to 2009 model year Toyota Tacomas are implicated in the recall. 
Separately, Toyota has also been forced to call back a substantial number of Toyota Camry sedans (70,500) and Toyota Venza (116,000) crossovers due to a problem with their stop lamp switches, which were 'over-greased' at the factory.  The silicon grease applied during production can in a worst case scenario lock the vehicle's transmission in park as well as prevent either the sedan or the crossover from starting at all.
Even boutique brands are occasionally affected by wide-reach recalls, which is the case this spring with Porsche.  102,000 examples of the 2011 and 2012 Porsche Cayenne sport-utility vehicle are touched by improperly secured headlights that can actually fall out of the SUV's front fascia during 'rapid acceleration' or 'heavy braking' - two driving scenarios frequently associated with the Cayenne.  Almost 100 customers around the world have so far complained of loose - or missing - headlights, which prompted Porsche to issue the recall.
Another headlight issue has been discovered on a range of Honda sport-utility vehicles.  Owners of 2002 - 2004 Honda CR-V compact crossovers and 2003 Honda Pilots will be contacted in order to schedule an inspection of each vehicle's headlight switch.  A wiring problem that could potentially deactivate each headlight's low-beam affects 554,000 models, and Honda will replace or repair SUVs which display the problem.  Honda is also calling back 1,300 2006 Honda CR-V's due to a weak weld found on the compact vehicle's right front lower control arm.  The weld could potentially break during normal driving, and while no accidents have been reported at this time the problem is serious enough that a total loss of control could occur in a worst-case scenario.
Continuing the six-figure safety campaign trend is Ford, which is being forced to deal with a problem affecting 140,310 Ford Focus compact cars.  Certain models built between 2010 and 2011 are missing a wiring harness connector seal that was designed to keep out moisture.  The connector in question is attached to one of the vehicle's wiper motors and in some cases can lead to that wiper no longer functioning.  Ford is covering replacement of both the wiring harness connector cover and the wiper motor itself, if required.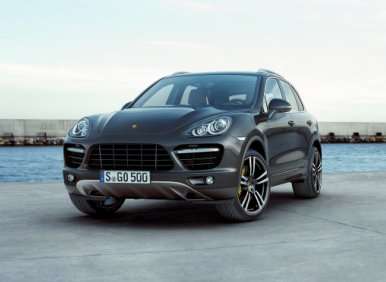 General Motors is also dealing with a wiper problem, one that relates to the units not being able to handle the weight of a heavy snowfall.  2011 and 2012 editions of the brand's full-size crossovers - the Buick Enclave, the GMC Acadian and the Chevrolet Traverse - are being called back due to the possibility that winter precipitation could build up under the wipers and cause wiper arms to become loose.  Although the repair consists of simply tightening the wiper arm nut, 50,000 vehicles sold to customers who live in areas known to suffer from regular heavy snowfalls are being called back to dealerships.
Nissan has issued a recall on a trio of vehicles.  The 2011 and 2012 Nissan Juke, Infiniti M sedan and Infiniti QX crossover all share a similar same fuel pressure sensor design, and the unit itself may not have been properly tightened at the factory.  Nissan's safety notice indicates that should the sensor become too loose, fuel could spill and cause a fire.  The problem affects just under 80,000 automobiles in total.
The final recall for this week's roundup affects the 2012 Dodge Grand Caravan and its 2012 Chrysler Town & Country twin.  A small percentage of the minivans - those built during a six-day period last November - are feared to be rolling around with improperly machined hub and bearing assemblies that could fail under extreme conditions.  Affected owners will have both components replaced free of charge.