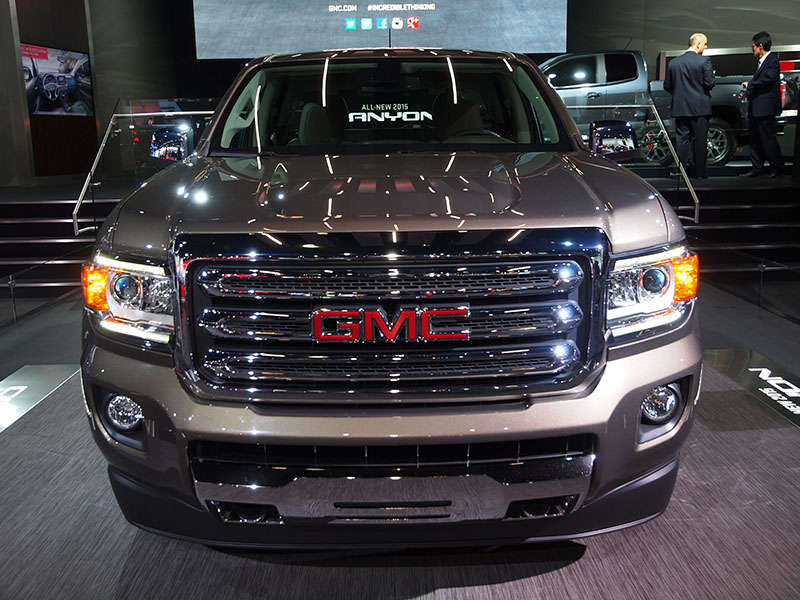 Already enjoying big sales from some of its biggest vehicles, GM's Professional Grade Brand should start picking up the pace even quicker when the 2015 GMC Canyon arrives in dealerships this fall. After all, pricing for the midsize pickup will open at just $21,880, and that includes not only the $925 dealer freight charge, but also LED exterior lighting, GMC's nifty "CornerStep" rear bumper, 16-inch wheels and a 2.5-liter, four-cylinder engine that makes 200 hp and 191 lb.-ft. of torque. 
Also, despite its "midsize" moniker, the 2015 GMC Canyon is plenty of truck, with some models actually overlapping the full-size GMC Sierra in length and some offering a max tow rating of 6,700 lbs.
Thus, according to Kenn Bakowski, the marketing manager for the 2015 GMC Canyon: "The all-new Canyon provides a one-two punch that customers tell us they've been waiting for. Now they can get a premium vehicle in terms of styling, features and technology, with all the inherent capabilities and maneuverability of a mid-size pickup."
Which certainly bodes well for GMC sales during the second half of the year, when the 2015 GMC Canyon joins the also-redesigned GMC Yukon and Yukon XL in the brand's lineup. That latter pair of full-size body-on-frame SUVs has earned strong demand since the next-gen models went on sale, with last month's deliveries rising 48.4 percent for the Yukon and 27.2 percent for the Yukon XL. Overall, with every model in the black, GMC tallied 48,081 deliveries in July to raise volume by 22.2 percent—good for fifth place on the list of fastest-growing auto brands in that month.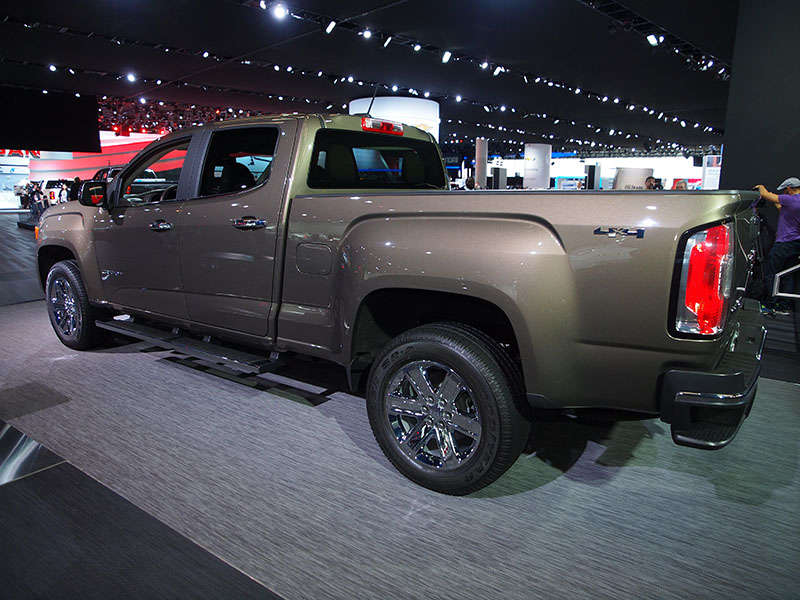 Now, as for the Bowtie-wearing elephant in the room, the new Chevy Colorado will start at $20,995, but without key features of the 2015 GMC Canyon, like its LED lighting and complimentary routine maintenance coverage. For more about the Colorado, see: http://www.autobytel.com/chevrolet/colorado/2015/news/2015-chevrolet-colorado-comes-to-market-at-20-995-125301/.