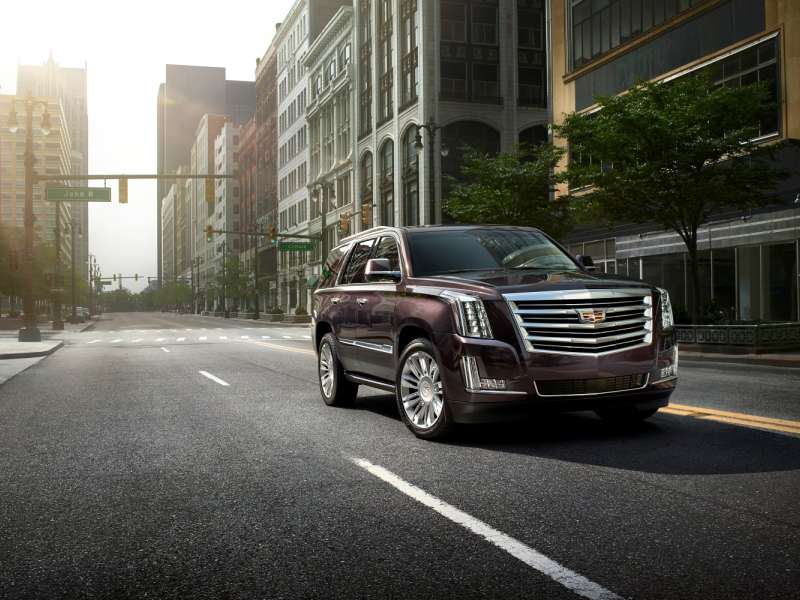 cadillac escalade platinum ・ Photo by Cadillac
Fresh off of a triple-digit sales gain in July, the 2015 Cadillac Escalade will see some major upgrades—including the launch of an ultra-premium Platinum Collection model—before the current calendar year runs out. 
Among enhancements for the standard 2015 Cadillac Escalade line:
OnStar's 4G LTE connectivity service
An eight-speed automatic transmission
A "Surround View" camera system
Hands-free tailgate-closing functionality (complementing the previously standard hands-free opening feature)
A two-speed transfer case (for 2015 Cadillac Escalade models with all-wheel-drive)
Now, there will be a bit of a price enhancement here as well, with the MSRP of the 2015 Cadillac Escalade rising $1,275 to reach $73,965 (including destination charges). But that's unlikely to slow down the Escalade's sales momentum any.
Consider: Per the data experts at GoodCarBadCar.net, the 2015 Cadillac Escalade finished last month as the No. 1 Large Luxury SUV in America, of course, but also just missed the podium for overall Luxury SUV/Crossover sales in this country. In fourth place on that leaderboard, with a combined 3,894 deliveries for the Escalade/Escalade ESV extended-length model, the Cadillac outsold the likes of the Acura RDX, Audi Q5, Mercedes-Benz GLK-Class and BMW X5.
And then there's the new 2015 Cadillac Escalade Platinum Collection, Cadillac's new top-of-the-range truck. Surrounded by new chrome exterior accents, exclusive badging, 22-inch wheels and a model-specific grille mesh, the Platinum cabin relies on more premium and more-premium materials, applied by hand for superior style and comfort. Two different interior themes are available, too, and both incorporate real, exotic-wood accents and suede microfiber headliners.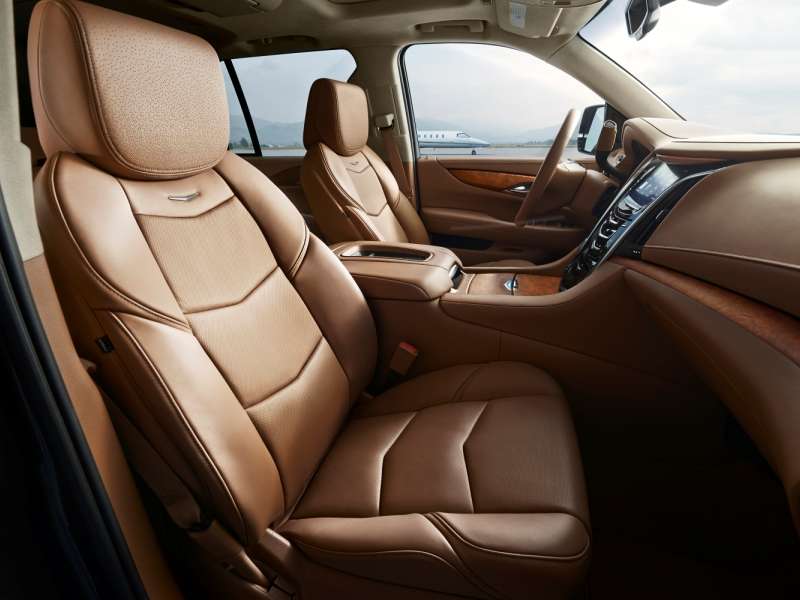 Also onboard is premium Platinum content like heated and cooled 18-way power-adjustable front seats—highlighted by driver's-side massaging functionality—along with an integrated center-console cooler and a three-screen rear-seat entertainment system; the Platinum package adds two 7-inch LCD screens, mounted within the back of the front-row head rests, to the previously offered 9-inch overhead screen.
The 2015 Cadillac Escalade Platinum Collection will open at $90,270, including destination charges.
Said Uwe Ellinghaus, chief marketing officer for Cadillac: "Since the launch just a few months ago, the next-generation Escalade has proved exceptionally desirable among luxury SUV buyers. Now, within the same year we are able to elevate the Escalade line with the Platinum Collection, as well as deliver enhancements through the entire Escalade range."