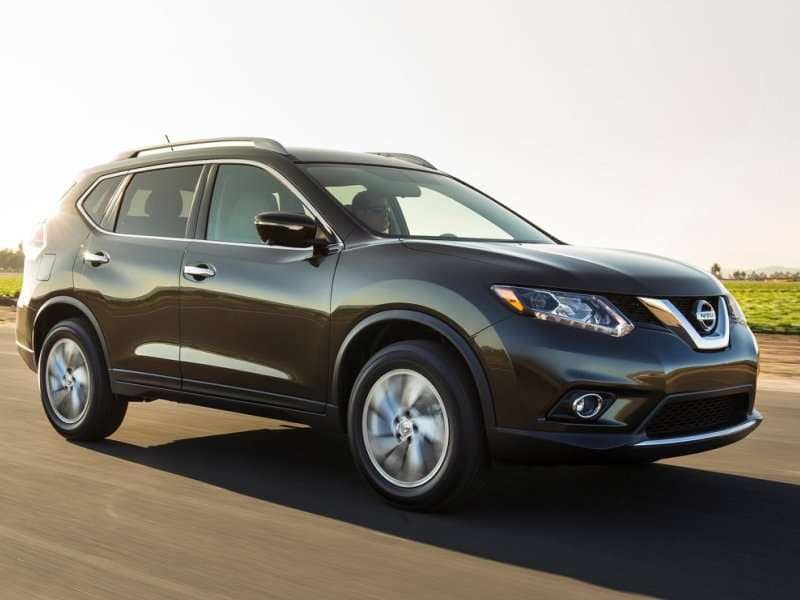 With higher growth than brands like Chevrolet, VW, Ford, Toyota, Honda and Hyundai—among others—the Nissan division enjoyed a 15.4 percent sales increase last month and set a new October volume record with 81,866 deliveries. With Nissan's Infiniti luxury brand contributing 9,152 sales (+4.5 percent), the automaker as a whole also set a new high point for deliveries in the month, courtesy of 91,018 sales and a 14.2 percent advance.
Said Fred Diaz, divisional vice president, Sales and Marketing and Service and Parts, Nissan U.S.A.: "Nissan's record October performance demonstrates that a Washington shutdown was not enough to shut down our sales momentum. With the all-new 2014 Rogue hitting dealer showrooms this month, we expect Nissan's growth to continue to accelerate."
On the other hand, the redesigned Rogue could be in for a particularly challenging case of sibling rivalry: Not only did the current model raise the sales bar by another 53.1 percent in the prior month, on an October-record 12,919 deliveries, but Nissan is going to keep it in production even after the all-new version debuts.
As for the rest of the Nissan family's October sales performances …
October Auto Sales: 2013 Nissan LEAF Continues Record Pace
Although momentum for the 2013 Nissan LEAF slowed slightly last month, it still joined the Rogue as the automaker's other October record breaker, and it still earned a fairly robust 26.8 percent sales increase on 2,002 deliveries. But to put that into context, the car's year-to-date pace, even after October, was up at 166 percent.
No caveats are required for the performance of the 2014 Nissan Sentra. One of the brand's freshest products, the all-new compact delivered 8,399 units last month, which works out to a 49.3 percent improvement over sales in October 2012. Similarly, the 2014 Nissan Pathfinder continues to leverage its recent redesign into big sales, including a 90.4 percent sales jump last month that represented 5,793 deliveries.
October also saw an interesting turnaround for the more athletic players on the Nissan roster. With all numbers marking double-digit sales spikes over their year-to-date growth rates, the 2014 Nissan Juke recorded 3,328 sales, up 32.1 percent; the 2014 Nissan 370Z delivered 537 units and a 40.2 percent increase; and the 2014 Nissan GT-R exceeded the century mark with 111 sales (+29.1 percent).
Nissan's noteworthy sales performers from October also included plenty of entries from the truck side of the ledger, like:
Nissan Frontier—5,242 sales, +71.8 percent
Nissan Xterra—1,114 sales, +11.4 percent
Nissan Armada—1,187 sales, +22.2 percent
Nissan NV—1,006 sales, +30.6 percent