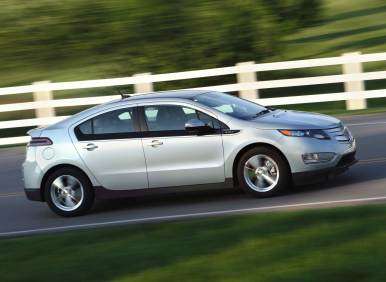 It's been a while since we've taken a look at sales of hybrids and EVs, but with the 2013 Ford C-MAX shaking up the hybrid rankings, and the 2012 Chevy Volt posting its third consecutive monthly sales record—and its highest single-month sales total ever—now seems like a good time to rectify the situation. Keep in mind, though, that Hurricane Sandy helped suppress sales in the last few days of October, especially in the Northeast, and that also showed up in the hybrid/EV sales figures. (Speaking of which, all data comes from the HybridCars.com dashboard.)
October Auto Sales: Hybrids
Even as gas prices have moderated slightly in past months, sales of plugless hybrids have remained well ahead of the previous year's pace; in October alone, deliveries were up by 73.7 percent as compared to the same month in 2011, on the strength of 33,290 sales. Hybrids also have combined for 355,806 sales on a year-to-date basis and have driven volume up by 67.8 percent during that time. Needless to say, that kind of growth is far beyond what the market as a whole has seen this year.
Of course, a key to this performance is that there are simply more credible hybrid choices on sale in the U.S. than ever before. The 2012 Toyota Prius c and 2012 Toyota Prius v earned 3,328 and 2,769 sales, respectively, in their first full Octobers in this country, finishing second and fifth on the hybrid top-10 sales list. (The "regular" 2012 Toyota Prius continued to lead the segment, with 8,788 deliveries, although that did represent a 12.2 percent decline from October 2011.)
In addition, the all-new 2013 Ford C-MAX scored 3,038 new customers in its first full month on sale, and that was enough for third place in the hybrid standings—outselling both its top rival, the Prius v, and the popular Toyota Camry Hybrid. The latter took the fourth slot on the hybrid sales list with 2,986 deliveries and a 796.7 percent jump in volume.
Also notable were the results for two more entries enjoying their initial Octobers at dealerships, the Lexus ES Hybrid (1,520 sales) and Chevy Malibu Eco (1,266 sales).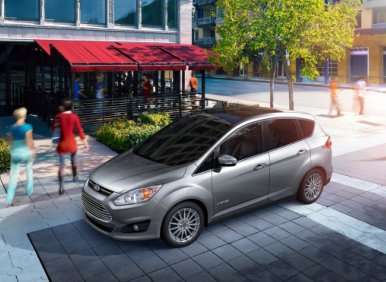 October Auto Sales: Plug-in Vehicles
There was good news for EV fans as well last month, as sales of plug-in vehicles reached 7,032 units and grew by 256.2 percent as compared to October 2011; the year-to-date results for electrified vehicles show 38,145 total sales and a 189.9 percent jump over the same period in the prior year. And significantly, the growth is being driven by a mix of both previously introduced vehicles that have developed some newfound momentum and some brand-new entries that are just getting started.
In the first category, we have players like the 2012 Chevy Volt (with an all-time monthly record 2,961 sales, +167.2 percent), 2012 Nissan LEAF (1,579 sales, +86 percent) and 2012 Tesla Model S (an estimated 450 sales, +56 percent). Among the current crop of rookies, the Toyota Prius Plug-in brought in 1,889 sales, while the Ford C-MAX Energi (the plug-in version of the C-MAX proper) and the Ford Focus Electric both topped 100 deliveries in October.
Filling out the EV sales roster were the Toyota RAV4 EV (47 sales from a very limited number of dealers), Mitsubishi MiEV (30 sales) and Honda Fit EV (16 sales, also with extremely limited distribution).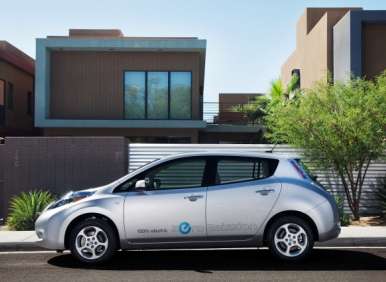 2012 October Auto Sales: Diesels and CNG Vehicles
There also were some fairly strong sales gains in the diesel segments, which combined for a 21.2 percent jump in volume and 10,806 deliveries. Most of the big news on this side of the ledger came from Volkswagen, however. The BMW X5 xDrive35d did enjoy a 75.2 percent sales spike, thanks to 806 deliveries, and the Audi A3 TDI was good for 293 sales (+59.2 percent), but the only other diesel vehicles in the black in October were from VW.
The VW Jetta TDI was the best-selling diesel car in the country, garnering 4,134 sales and an 18.8 percent volume improvement; the VW Passat TDI was No. 2, with 2,525 sales that were up 145.6 percent; the diesel-powered VW Golf enjoyed an 8.2 percent increase in sales, on 768 deliveries; and the VW Toaureg diesel's 414 sales translated into a 7 percent jump. Further, the VW Beetle TDI—the most fuel-efficient Bug ever—brought in 199 customers during its first October at dealerships.
All told, Volkswagen's diesel lineup accounted for 24 percent of its total deliveries in October, and with year-to-date sales now topping 75,000 units, the brand's TDI family is in line to achieve a record-setting annual volume this year.
Finally, the 2012 Honda Civic Natural Gas continued to soldier on as the country's only mass-market car to run on compressed natural gas, tallying 182 sales and a 40 percent month-over-month increase in deliveries;  the Civic Natural Gas has rung up 1,018 sales through the end of October.