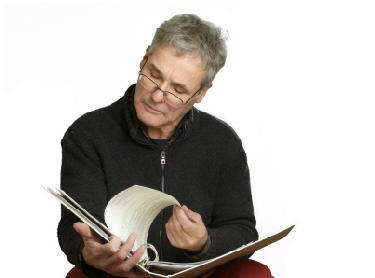 This year's New York International Auto Show is scheduled to open April 2, and the focus for many automakers looks to be on extending their luxury product ranges. For some companies, like Lexus and Lincoln, that means introducing more hybrid cars; for others, like Cadillac and Mercedes-Benz, saving fuel is apparently less of a concern with luxury wagons.
While hybrid models of the Ford Fusion/Mercury Milan debuted about a year ago, it's taken until now for the Blue Oval to install hybrid technology in the Lincoln MKZ, which already shared most of its other mechanical bits with its siblings.
Now, the timing for an MKZ hybrid is excellent: There are enough luxury hybrids either on the road or on their way that the Lincoln isn't trying to create a new niche on its own, yet the car isn't so late as to miss the boat entirely. Plus, if the MKZ hybrid keeps the same EPA ratings as the hybrid Fusion/Milan'"41 mpg city/36 mpg highway/39 mpg combined'"it will boast the best fuel efficiency of any vehicle approaching luxury status.
The Lexus HS 250h, built on the same platform as the Toyota Prius, scores "only" 35/34/35 with the EPA. Lexus' new entry in the hybrid sweepstakes, the premium compact Lexus CT 200h, which also will premiere in New York, is also likely to be a few mpg under the MKZ.
Here's how I see things playing out: According to press materials from Toyota's luxury division, the CT 200h is expected to top its class in fuel efficiency, with that "class" being made up of small entry-lux products like the Audi A3 and BMW 1 Series'"and not the bigger MKZ. But the most efficient vehicle in the smaller segment, the A3 diesel, puts up an EPA line of 30/42/34, a line that doesn't match what the Lincoln should be able to do. Lexus will surely split the difference between the two in terms of combined mpg'"if it could do better, we'd already be hearing about it'"leaving the Lincoln with a good marketing hook, if nothing else.
But that "nothing else" bit is the problem. Given how similar the MKZ is to both the high-quality Fusion and the already slightly up-level Milan, I'm just not sure adding a hybrid system will add enough caché to the Lincoln to attract more customers.
Further, it appears that there are still constraints on Ford's ability to purchase hybrid powertrains from its supplier, and if that means the Blue Oval has to build fewer Fusion hybrids to support the Lincolns, a whole new can of worms gets popped open. Especially when you consider a top Fusion competitor, the 2011 Hyundai Sonata, will launch a hybrid version in New York.
That car will look awfully good to customers who can't get their hands on a Fusion hybrid'"and plenty who can.
New York is the official launching pad for the Cadillac CTS-V Sport Wagon as well, but the 556-hp station wagon that doesn't strike me as the wisest use of my taxpayer dollars.
According to Don Butler, vice president of marketing for Cadillac, the CTS-V Sport Wagon extends the Cadillac CTS family by "offering an uncompromising performance car to enthusiasts who want the extra room of a wagon."
In an alternative universe somewhere, where automakers don't have to worry about turning profits or saving the earth, this car would be fantastic. It lives up to Butler's performance promise with a supercharged V8, a technologically advanced suspension, Brembo brakes and Michelin tires specifically designed for the CTS-V, while also swaddling its occupants in all kinds of luxury amenities.
But here in our world, you have to wonder how many customers this thing will actually attract. And whether Cadillac might have been better off using some of its development money on a vehicle outside the CTS lineup. Perhaps even on something like the Mercedes-Benz R-Class.
Products like the R-Class, along with the Lincoln MKT, are at the forefront of a niche that I think will eventually catch on, at least to some extent. I'm talking about luxury family haulers, of which there aren't too many outside the crossover/SUV ranks. Barring the introduction of a premium-level minivan, these vehicles make a lot of sense for this role, thanks to three-row seating and the potential to get better mileage than their more trucky counterparts.
Of course, the R-Class hasn't exactly been a sales hit, even for a luxury vehicle, and I'm not expecting the 2011 iteration, also set for New York, to help much. Its sheet metal has had much of its distinctiveness massaged away into a more standard SUV look, and its powertrain options carry over from the current year. These include an M-B clean diesel that can get 18/24/20 from the EPA'"better than a Honda Pilot'"but a hybrid here would be an even better fit.
On the other hand, with the recent news that the new Mercedes S-Class family'"save the hi-po AMG variants'"will go hybrid-only in the U.S. in the near future, that could be next.