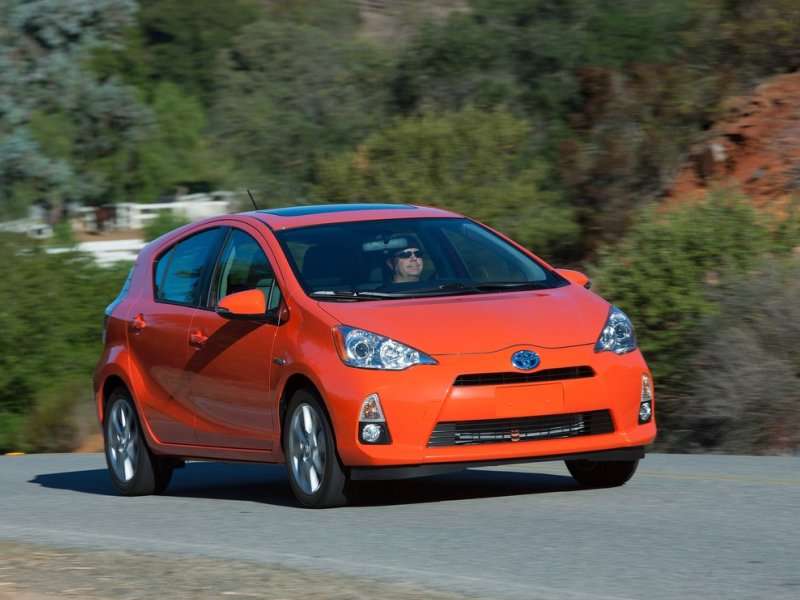 Gas prices continued to drift lower in November, pumping the brakes on growth in the alt-fuel segments. Based on the numbers from this month's HybridCars.com Dashboard, both the hybrid and diesel categories underperformed as compared to the industry's overall growth rate of 8.6 percent in November. Each segment was in the black, but sales of the former were up by just 3.1 percent and the latter, by 7.8 percent. On the other hand, deliveries of plugged vehicles saw a more substantial increase, jumping by 23.4 percent.
All told, sales of alternative-fuel vehicles reached 56,538 units last month—including 136 from the Honda Civic Natural Gas—and that's about 6.9 percent higher than during November 2012.
Still, there were some success stories last month, including for one of the Blue Oval's greenest entries. That would be the 2014 Ford Fusion Hybrid, which delivered 2,769 units and a 51 percent sales spike for the month (and also helped the Fusion family as a whole set an all-time November sales record). Also notable for their November performances were the 2014 Hyundai Sonata Hybrid and Kia Optima Hybrid, particularly when you consider that the South Koreans aren't quite up to the EPA marks of their rivals. Even though the Fusion, for example, owns a 9-mpg advantage in combined driving, the Optima grew sales at a faster pace in November: The Kia's 1,233 sales marked an 81.1 percent jump versus its results from the same month last year, while the Sonata, with 1,866 sales and a robust 17.4 advance, was the sixth-best-selling hybrid in the country in November, ahead of entries like the Ford C-MAX and Honda Civic Hybrid.
The Toyota Avalon Hybrid was the top new model from the segment, with more than 1,500 sales that earned it a place on the top-10 hybrid sales list in its first November on the market. That roster in entirety:
Toyota Prius Liftback—9,801 sales, up 9.8 percent
Toyota Prius c—3,001 sales, down 3.9 percent
Toyota Camry Hybrid—2,994 sales, down 23.9 percent
Ford Fusion Hybrid—2,769 sales, up 51 percent
Toyota Prius v—2,227 sales, down 17.2 percent
Hyundai Sonata Hybrid—1,866 sales, up 17.4 percent
Toyota Avalon Hybrid—1,532 sales, new
Ford C-Max—1,457 sales, down 59.4 percent
Lexus ES Hybrid—1,393 sales, down 2.2 percent
Kia Optima Hybrid—1,233 sales, up 81.1 percent
November Auto Sales: BMW 328d Builds Momentum
Things were a bit better in the diesel segments, where new models from Germany and Chevrolet, as well as the impending launch of the 2014 RAM 1500 EcoDiesel, have combined to bring a new focus on clean-diesel technology. Yet because the sudden surge in fresh entries hasn't been matched with an equally sudden surge in demand, November saw most individual nameplates lose ground last month, even as the segment grew at a much faster rate than did the hybrid category.
In fact, every single player on November's top-10 diesel leaderboard was in the red during that time, except for vehicles that weren't on sale in November 2012—and the BMW 328d. And the diesel-powered 3-Series had only sold a handful of units for that period, since it had just reached dealerships. After then, however, the 328d has become the best-selling premium-branded diesel in the United States, and last month it had climbed to the No. 3 position on the podium with 815 sales. Also showing steady progress in November was the Chevy Cruze Turbo Diesel. The Bowtie Brand's compact contender scored 546 deliveries in November to leapfrog the VW Golf TDI and move into fourth in the rankings.
The Golf diesel was surpassed by two other vehicles, too, including another brand-new choice, the Audi Q5 TDI.  The full list of top-10 diesel bestsellers from last month included:
VW Jetta TDI—2,936 sales, down 11.5 percent
VW Passat TDI—2,432 sales, down 4.4 percent
BMW 328d—815 sales, up 40,650 percent
Chevy Cruze Turbo Diesel—546 sales, new
Mercedes-Benz GL350 BlueTEC—528 sales, down 34.7 percent
Audi Q5 TDI—523 sales, new
VW Golf TDI—518 sales, down 25.7 percent
Mercedes-Benz ML350 BlueTEC—469 sales, down 14.9 percent
Porsche Cayenne Diesel—412 sales, down 2.6 percent
Mercedes-Benz GLK250 BlueTEC—403 sales, new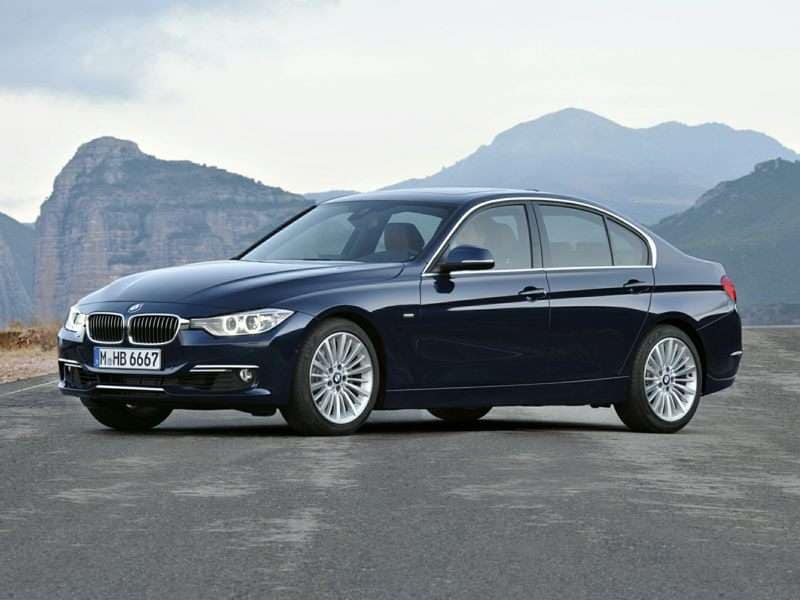 November Auto Sales: Nissan LEAF, Chevy Volt Earn Post Volume Records
Although it's the alt-fuel category in which customers face the toughest challenges—and the largest price premiums—the plug-in segment far outpaced both the diesel and hybrid segments, as well as the rest of the industry, with sales up by nearly 25 percent. Making that advance even more impressive is the fact that the supply of electrical vehicles is being tightly constrained by most automakers; also, the numbers from one of the segment's hottest performers, the Tesla Model S, are a HybridCars.com guess-timate because that company doesn't breakout its monthly sales figures.
Despite these headwinds, the perennial Nos. 1 and 2 in the segment, the Nissan LEAF and Chevy Volt, both set sales records last month, while the Ford Fusion Energi turned in a relatively robust result of its own. Ford sold 870 units of its plug-in midsize sedan during its initial November at dealerships, and while that's a few hours worth of sales for the Ford F-Series, it makes for a clear demarcation among the plug-ins: After the Fusion Energi, in sixth place on the EV sales list, the next most popular entry was the Smart Fortwo Electric Drive, with 153 deliveries.
Providing a bit more of the bigger picture here, the top-10 EV leaderboard for November featured:
Nissan LEAF—2,003 sales, up 30.1 percent
Chevy Volt—1,920 sales, up 26.4 percent
Tesla Model S—approx. 1,400 sales, up approx. 75 percent
Toyota Prius Plug-in—1,100 sales, down 37.7 percent
Ford C-MAX Energi—941 sales, down 25.3 percent
Ford Fusion Energi—870 sales, new
Smart Fortwo Electric Drive—153 sales, up 5,000 percent
Ford Focus EV—130 sales, down 24.4 percent
Chevy Spark EV—87 sales, new
Honda Accord Plug-in—68 sales, new