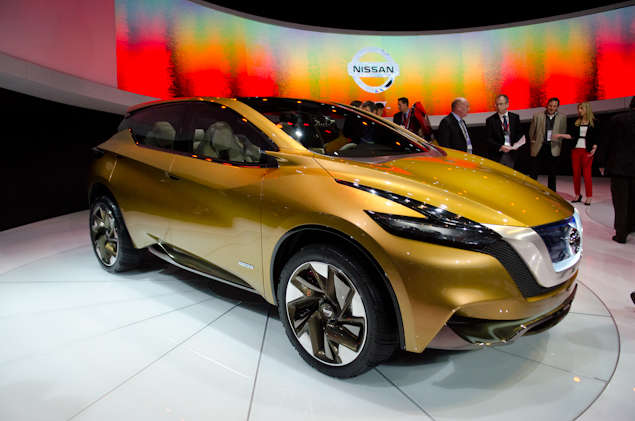 In Los Angeles last November, Nissan displayed the Hi-Cross Concept, claimed to display future design and packaging themes for the next generation of Nissan crossover SUVs and widely believed to demonstrate what the next-generation 2014 Rogue will resemble.
Now, in January, the Nissan Resonance Concept debuts at the 2013 North American International Auto Show to, you guessed it, "signal the future direction of Nissan crossovers" and to preview a "new Nissan crossover design language." Most pundits are betting this is a glimpse of the next Nissan Murano, which will be built in the company's Canton, Mississippi assembly plant.
What's New for the Nissan Resonance Concept:
Design study offering possible look at next-generation Murano
Hybrid powertrain with lithium-ion battery, CVT, and AWD
EV driving mode
Panoramic glass roof
VIP lounge interior theme
Holographic instrumentation
Cloud-based telematics system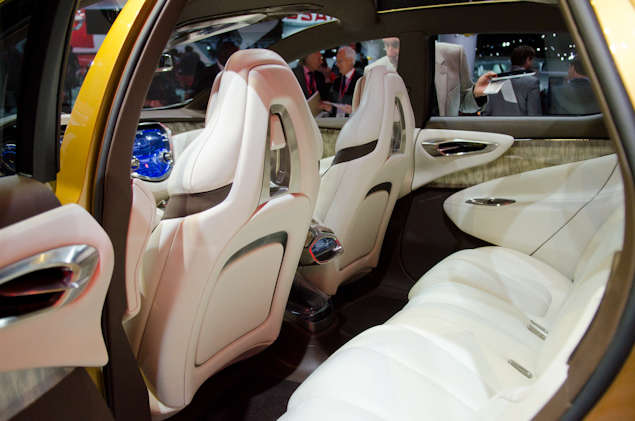 New Nissan Resonance Concept: Styling and Design
Styled by Nissan Design America in San Diego, the Resonance Concept aims to convey what the automaker calls "dynamic fluidity and pure edginess." Key highlights include a V-Motion tinted acrylic grille with Satin Chrome accents, boomerang-shaped headlights and taillights, a floating roof design with a full-length glass panel, Flare Orange paint, and 22-inch "dynamic flow" aluminum wheels wearing 265/40 tires.
Francois Bancon, Nissan Motor Co. division general manager, Product Planning and Strategy, said the Resonance is "forward-looking and fuses style with an athletic ride." That sounds like the Murano's traditional mission within the Nissan suv lineup.
For the interior, designers decided to create a "futuristic VIP lounge" using premium leather, natural wood, and upscale lighting. A floating instrument panel provides information using holographic displays. In theory, anyway.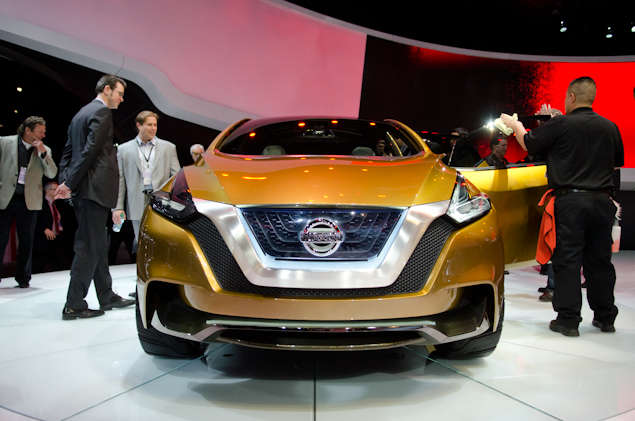 New Nissan Resonance Concept: What's Under the Hood
The Nissan Resonance Concept, like the Hi-Cross Concept, is equipped with a "one motor/two clutch" hybrid powertrain combining a small displacement gasoline engine with an electric motor, a quick-charge Lithium-ion battery, a continuously variable transmission (CVT), and all-wheel drive.
While the Hi-Cross Concept's gasoline engine was a 2.0-liter 4-cylinder engine, the Resonance Concept offers a 2.5-liter 4-cylinder powerplant. Like the Hi-Cross, the Resonance Concept's dual-clutch drivetrain design allows the gasoline engine to be decoupled from the electric powertrain components, allowing the Resonance to be driven as an electric vehicle for short distances.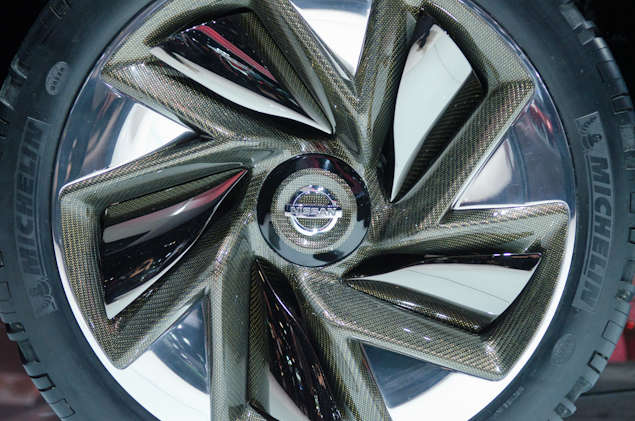 New Nissan Resonance Concept: Features and Technology
Sequential welcome lighting illuminates the Nissan Resonance Concept's cabin, and the crossover SUV concept features a graphically layered holographic screen and what the company calls a cloud-based telematics system.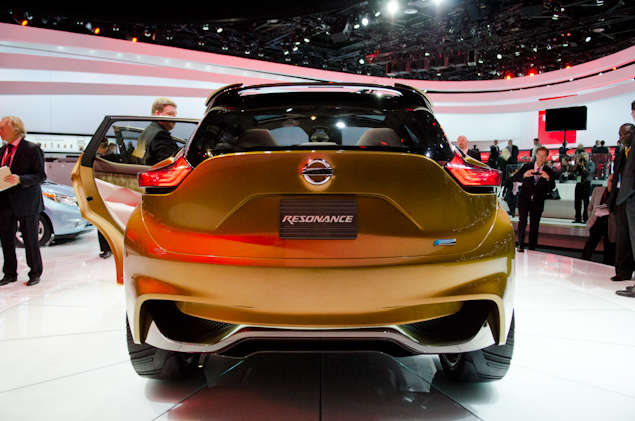 New Nissan Resonance Concept: What Autobytel Thinks
We know a first-generation Nissan Murano owner who bought hers after the lease expired because she did not like the styling of the second-generation Murano. When shown photos of the Resonance Concept and told that the third-generation Murano might resemble this, she got interested, and fast. It would seem, then, that Nissan is on the right track with at least one Murano owner who has begun to think that perhaps a Ford Flex or Honda Pilot might look good in the driveway.