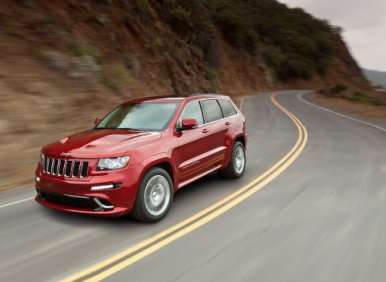 After eight days, thousands of miles of driving across U.S. streets and highways, and a series of high-performance runs at some of the country's top road-racing courses, the 2012 One Lap of America is in the record books—and so are the Nissan GT-R and Jeep Grand Cherokee SRT8, the overall car and truck winners of this year's event.
The annual One Lap competition, for the uninitiated, is a unique "race" that involves multiple time trials at a variety of tracks across the nation, with the wrinkle being that competitors have to drive their vehicles from state to state, with no support teams. Thus, all entries must be street legal, and organizers also mandate strict rules regarding tires; on the other hand, once vehicles meet those criteria, it's anything goes.
2012 One Lap of America: Nissan GT-R
For the second consecutive year, American racer Leh Keen—a two-time Rolex Grand-Am GT champ—and co-driver Doug Wilks drove their 2010 GT-R to an overall victory in the One Lap of America competition (this year, with Lawrence Richard as an additional pilot). Further, it's the third title in a row for Keen and Wilks, who took the checkered flag in 2010 in a Porsche 911 GT2. It's also worth pointing out that the GT-R, affectionately known as "Godzilla" for its monstrous power, actually swept the podium this year and captured five of the top 10 spots in the final standings.
A three-peat is certainly not out of the question, either, especially since the 2013 Nissan GT-R will pack an additional 15 hp and 15 lb.-ft. of torque for the new model year. Extricating some 545 horses and 463 lb.-ft. of twist from its hand-built 3.8-liter twin-turbo V6, the 2013 GT-R is on sale now with an MSRP that starts at $96,820.
And while Nissan has no official ties to the winning GT-R, the company was definitely pleased with its performance.
"We see the GT-R as a car you can drive everyday in comfort, yet it's full performance capabilities are made for the racetrack," said Carl Phillips, chief marketing manager, NISMO and Nissan sports car marketing for Nissan North America. "It's great to see that our customers are showcasing the Nissan GT-R at its best in the One Lap of America competition."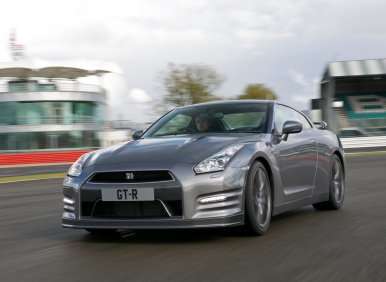 2012 One Lap of America: Jeep Grand Cherokee SRT8
Besting both a BMW X5 M and a Porsche Cayenne Turbo—and a Honda Odyssey and a 2001 Ford E350 ambulance—the 2012 Jeep Grand Cherokee SRT8 was the fastest entry in the "SUV" class in the most recent One Lap of America, and its overall finish in 30th place was an impressive feat given the high level of car competition. The Grand Cherokee SRT8 finished ahead of vehicles like the Cadillac CTS-V, Chevy Camaro, Audi S4, a couple of Porsches and even a 2012 Ford Mustang Boss 302 Laguna Seca. Which isn't that surprising when you consider the Jeep's impressive performance credentials.
Per the folks at the SRT brand, their upgrade to the Grand Cherokee creates the most powerful and best-handling Jeep to ever hit the road, with:
470 hp and 465 lb.-ft. of torque, courtesy of an all-new 6.4-liter HEMI V8
Top speed—160 mph
¼-mile time—mid-13 seconds
0-60 time—4.8 seconds
60-0 stopping distance—116 feet
In fact, the Chrysler Group's supreme overlords were so taken by the vehicle that they recently presented a pair of them to Ferrari Formula 1 racers Fernando Alonso and Felipe Massa, two experts who know a thing or two about hi-po driving. The Grand Cherokee SRT8 also was named the 2012 Performance SUV of Texas in the annual Texas Auto Writers Roundup, and earned this year's Best Utility Award in Winding Road's 2012 Best Cars of the Year ratings.
The 2012 Jeep Grand Cherokee SRT8 is currently available with a sticker price that opens at $60,960.