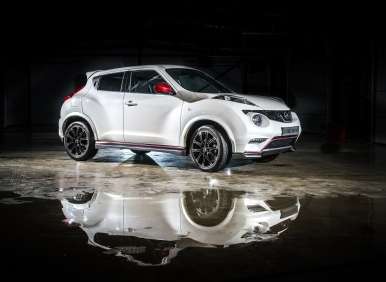 Although Nissan has seen its in-house performance division achieve a fair amount of success—both on the track and on the road—the "NISMO" name hasn't really garnered the same kind of awareness as the more alphabetically inclined brands like M (BMW), AMG (Mercedes), V (Cadillac) or even SS (Chevrolet). That could be changing in the near future, however, as Nissan recently announced that its NISMO team would be gaining a much more prominent role with company—beginning immediately.
"NISMO will bring new excitement to the Nissan portfolio with a broader range of affordable and innovative performance models for more markets and more people," said Nissan CEO Carlos Ghosn. "Whether it's a small car or a sports car, if it's wearing the NISMO badge it offers something special – quality, functionality, and efficiency, with NISMO's distinctive styling, sporty handling and dynamic performance capabilities."
Changes include a new headquarters for NISMO in Japan that will consolidate operations in a single location, and the brand also will open the floodgates for an ongoing stream of NISMO-fied Nissan products—and spearhead Nissan's return to the 24 Hours of Le Mans in 2014.
Nissan and NISMO: New Products
Nissan has pledged to introduce at least one NISMO variant each year through 2016, and the starting point will be the 2013 Nissan Juke NISMO, set to debut in March with a retuned 197-hp turbocharged engine, aerodynamic enhancements that improve downforce by 37 percent, available torque-vectoring all-wheel drive, and a host of premium amenities.
Next up, and set for a debut this summer, will be the second-generation 2014 Nissan 370 NISMO, and it will be followed next year by what will be the ultimate performance entry from the collaboration: The Nissan GT-R NISMO. Now, Nissan isn't releasing much in the way of details about the car, but when you consider that the current version offers 545 hp and a 0-60 time of 2.7 seconds, you can also understand why Ghosn said that: "It would be unthinkable for us to develop a range of NISMO road cars without including the GT-R.
"The standard road car is a global supercar and the GT-R's performance on track reflects the passion and talents of the NISMO team. The GT-R NISMO will be special and I can't wait to drive it."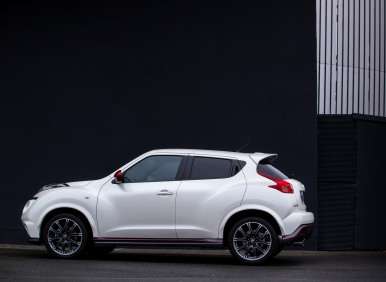 Nissan Readies New Racecar for 2014 Le Mans
Following last year's efforts, in which Nissan was a major supporter of the innovative DeltaWing racecar, the automaker will take a break from the 24 Hours of Le Mans in 2013 to concentrate on expanding NISMO's presence in other global motorsports series. But at the same time, engineers at NISMO's new HQ are hard at work preparing another break-through racer for the 2014 Le Mans competition.
Again, Nissan is keeping a tight lid on the details, although Mr. Ghosn has confirmed that the company's latest Le Mans participant would compete in the special "Garage 56" category for advanced-technology cars that don't conform to the race's traditional specification formulas.
"We will return to Le Mans with a vehicle that will act as a high-speed test bed in the harshest of environments for both our road car and racecar electric-vehicle technology," according to Ghosn.
It's also worth pointing out that NISMO engines are slated to power 17 racecars in the 2013 Le Mans contest, representing about a third of the cars on the starting grid.