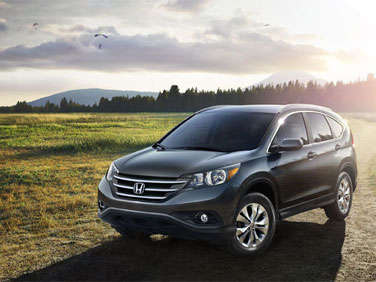 I suppose I could spin this as "boy, what a difference a year makes." Three notable new entries joined the small-crossover field at the L.A. Auto Show—next-gen versions of the Honda CR-V, Ford Escape and Mazda CX-5—and while the first one comes as a 2012 model, the other two are badged as 2013s. And unfortunately for Honda, the new CR-V lives down to its chronological standing as the member of this trio that's most behind the times.
It's a shocking outcome that shows the depths of Honda's ongoing difficulties as it tries to recover from both the spring tsunami/earthquake in Japan and the more recent catastrophic flooding in Thailand, where a significant number of the automaker's suppliers are located. The result, according to Honda, has been a 200,000-unit reduction in vehicle supply to the U.S. alone. Amazingly, Honda's year-to-date sales volume is "only" down by about 53,000 units, but that just disguises another issue. Even as its YTD sales have slipped by 5.3 percent, Honda has had to deal with a disaster of another kind—a very strong yen—that is now taking a big bite out of profits on the vehicles it is able to sell.
A lot of folks no doubt thought the all-new Honda Civic and CR-V would go a long way toward helping cure these ills, but production problems and weak reviews have severely stunted the immediate outlook for the former, and the latter raises some concerns of its own. Honda says there will be no production issues with the 2012 CR-V and early reviews for the vehicle have been positive, but for an "all-new" model, from a company that used to be known for its advanced engineering, it displays some surprisingly old technologies—especially in terms of its powertrain.
A New CR-V, the Same CR-V Powertrain
The 2012 CR-V holsters essentially the same engine/transmission combo as it did in 2011, which means a five-speed automatic and a relatively low-tech I4. But the 2013 Escape and CX-5, along with the current Chevy Equinox/GMC Terrain, Kia Sportage/Kia Sorento, and Hyundai Tucson/Hyundai Santa Fe all sport six-speeds. The Nissan Rogue doesn't, but that's because Nissan relies on continuously variable transmissions instead of standard automatics. The Toyota RAV4 starts with a four-speed autobox, but that vehicle hasn't seen a full post-meltdown redesign yet, and neither has the Nissan, for that matter.
Similarly, the leading edge of the segment now boasts some fairly advanced engine technologies, like gasoline direct injection, Ford's EcoBoost package and now Mazda's SKYACTIV system. Except for the RAV-4 and Rogue—neither of which, again, have been redesigned post-financial disaster—all those other guys have at least something going on engine-wise for more efficient performance.
The CR-V does have Honda's "i-VTEC" variable valve timing setup, but this technology was first introduced more than 20 years ago. It also showcases why I'm so down on Honda right now: Honda used to be an automaker you could count on to raise ye olde bar with breakthrough powertrain technologies—I'll also point to the original Honda Insight here—but the company has clearly lost its leadership position at this stage in the game.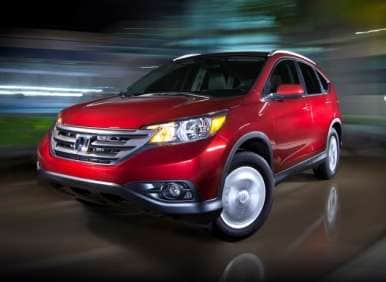 The Ratings Game
Naturally, this shows up in the CR-V's fuel-efficiency ratings, too. The front-wheel-drive 2012 CR-V will be capable of an EPA line of 23/31/26, with the AWD model reaching 22/30/25; the latter marks were initially called best-in-class, but that was before the numbers on the next-gen Escape and new CX-5 were released. The Blue Oval really didn't get much into specifics, but it did say that the Escape's new 1.6-liter I4 would add "up to 5 mpg" to the vehicle's 2012 EPA totals of 21/28/23 (FWD) and 20/27/23 (AWD). Obviously, when you start bringing the EcoBoost advantage to those totals, the CR-V's fuel-economy edge over the Escape will start evaporating quickly.
In addition, Mazda came out with city/highway numbers for the CX-5, and the results were 26/32 for a front-wheel drive model and 25/30 when all four wheels get powered. And GM's duo is now in line for the same eAssist technology that boosted the Buick LaCrosse's EPA line from 19/30/23 to 25/36/29. Assuming GM's light hybrid system increases the fuel efficiency of the Equinox and Terrain in the same ratio, the result would be marks of about 26/42/32 in FWD configurations and 24/38/29 when the vehicles are kitted out with AWD.
I'll also point out that Toyota and Tesla are working together on an all-electric RAV4, and the former also is positioning the Toyota Prius v—with an EPA line of 44/40/42—to compete against crossovers like the CR-V.
Conversely, Honda has said explicitly that a hybrid CR-V is not in its playbook.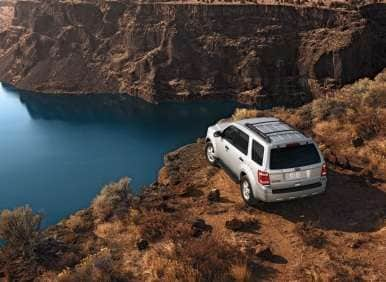 Honda Playing Catch-up
The 2012 CR-V will be a superior choice in the small crossover segment when it goes on sale in the middle of December, but its advantages against the competition are relatively small and will be that much smaller when the Escape and CX-5 reach dealerships. And a primary reason is that Honda's engineering department seems to have lost its edge, as exemplified by the powertrain of the new CR-V—and Honda's less-than-impressive efforts at creating an up-to-date touchscreen infotainment interface.
To use a baseball analogy here, the new CR-V reminds me of this year's Tampa Bay Rays—a team that managed to edge its way into the playoffs (with some help from Boston) even though many of its individual "components" didn't match up well against the competition and its budget prevented it from making significant upgrades.
Make what you will out of the fact the Rays were knocked out in the first round of said playoffs and aren't on anyone's list of World Series contenders for 2012.