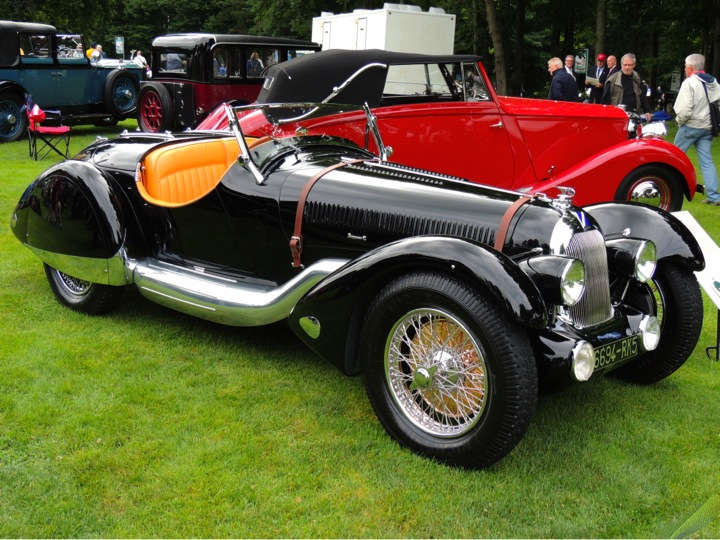 It was a cool and sometimes rainy weekend here in the Detroit area this past weekend, but that actually made for a better viewing experience at the 2013 Concours d'Elegance of America than in the recent past. Sure, a little bit more sun would have been nice, but it was a lot easier to appreciate the 374 cars on display without the threat of heatstroke. And believe me, there was a lot of appreciating going on.
The crowd was estimated at 10,000 people for the Concours itself, and RM also had a successful vintage auction the night before, and both provided an opportunity to eyeball cars that most of us won't see "live" anyplace else. Which brings us the following gallery that will provide a taste of what you may have missed at this year's event, and, perhaps, whet your appetite for next year.
Just keep in mind that the Concours includes a much wider range of vehicles than shown here—where I just picked a dozen of my personal favorites.
(Note: All identifications come from the vehicles' "official" name plaques.)
1898-99 Edison Electric Runabout—This is essentially a test mule that Thomas Edison built for research purposes in either 1898 or 1899, then used as part of his efforts to improve on the era's lead-acid battery technology with a nickel-iron setup. That didn't quite pan out, but according to an article on Hemmings.com, Edison's batteries could, at their best, deliver an 80-mile range and at up to 20 mph in a Detroit Electric, which was a perfectly competitive speed back in the day.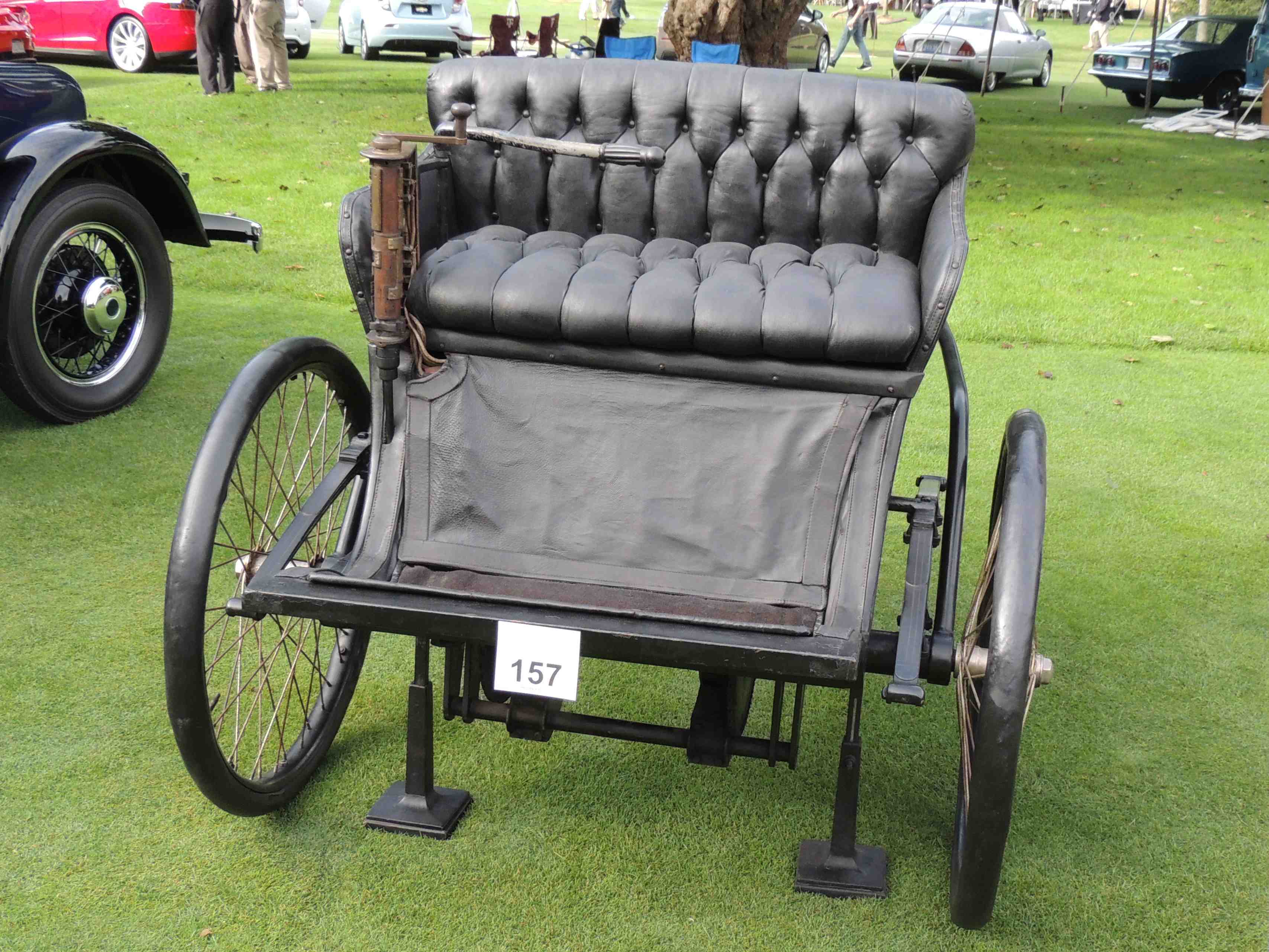 1916 Packard Racer—Packard was first to the market with a V12 powerplant—leveraging its Rolls-Royce-licensed aviation engine of the same size—so it's no shock that the company also stuffed them into its racecars. There, the 7.0-liter engines could develop 85 hp and nearly 75 mph, making them among the time's top performers. Another interesting tidbit: At one point, Packard was considering the V12 for what would have been the world's first front-wheel-drive production car, in the late 1920s.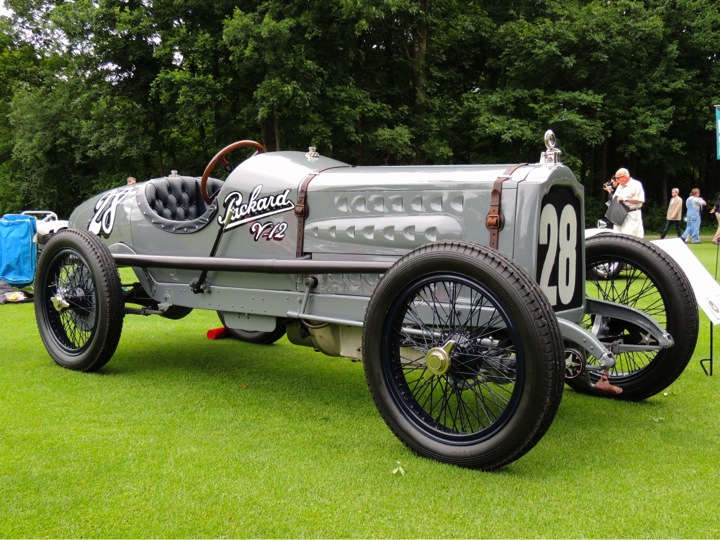 1933 Chrysler Imperial Dual Cowl Phaeton by LeBaron—The 1933 Chrysler Imperial was from the last model year before Chrysler introduced its "Air Flow" styling and, at the same time, began turning away from coach-built works of art like this one: The car's name reflects the fact that its body was created by LeBaron, a Connecticut firm that ceased operations in 1953—and donated its moniker to a string of Chrysler products from the end of the previous century. This particular model was named Most Significant Chrysler at the 2013 Concours d'Elegance of America.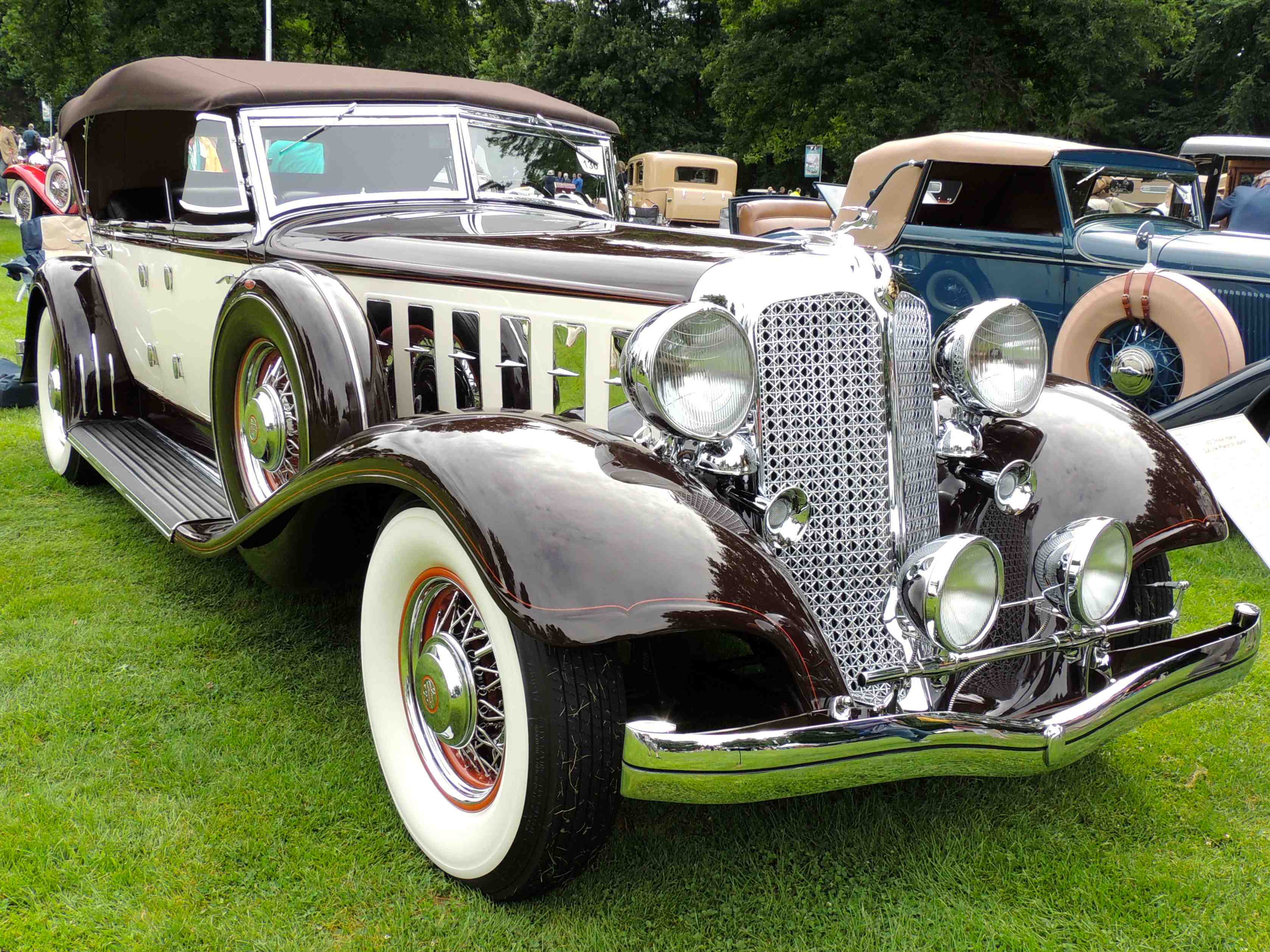 1937 Talbot Lago 150C Roadster—Talbot Lago was one of those companies that couldn't seem to make a financial go of things despite its history of turning out beautiful cars like this.  It's a one-of-a-kind model, with a body by Letourneur et Marchand, and was built on a shorter wheelbase than other units to meet the whims of "Count Domecq" of Portugal. After gaining much attention in just the few minutes I was taking pics, the car went on to win the "Best Driving Award" as the entry voted by judges "Car We Would Like to Drive Home" and also was named Best in Class in the Prewar European category.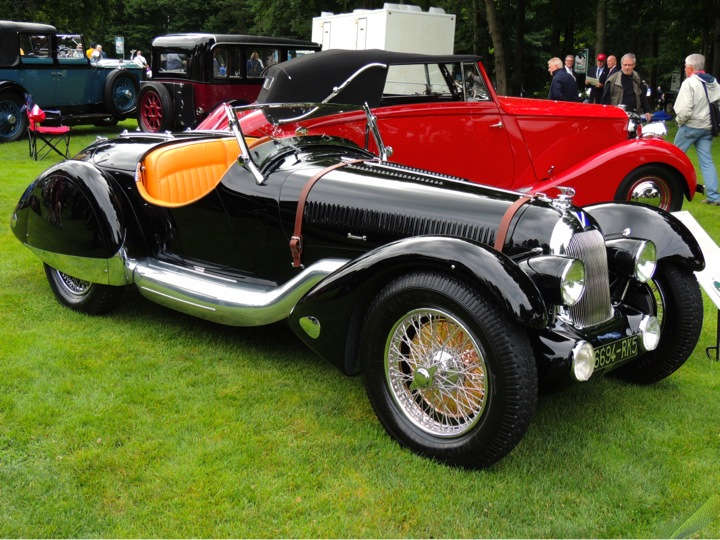 1939 Graham Model 96 Sharknose Coupe—From the everything-old-is-new-department: The Art Deco design cues of this Graham were positioned as celebrating "The Spirit of Motion," coincidentally(?) prefiguring Mazda's current Kodo "Soul of Motion" approach. The dramatic appearance wasn't enough to save Graham, however, and the company—originally part of one small automaker, Graham-Paige—eventually sold its automotive business to another, Kaiser Frazer.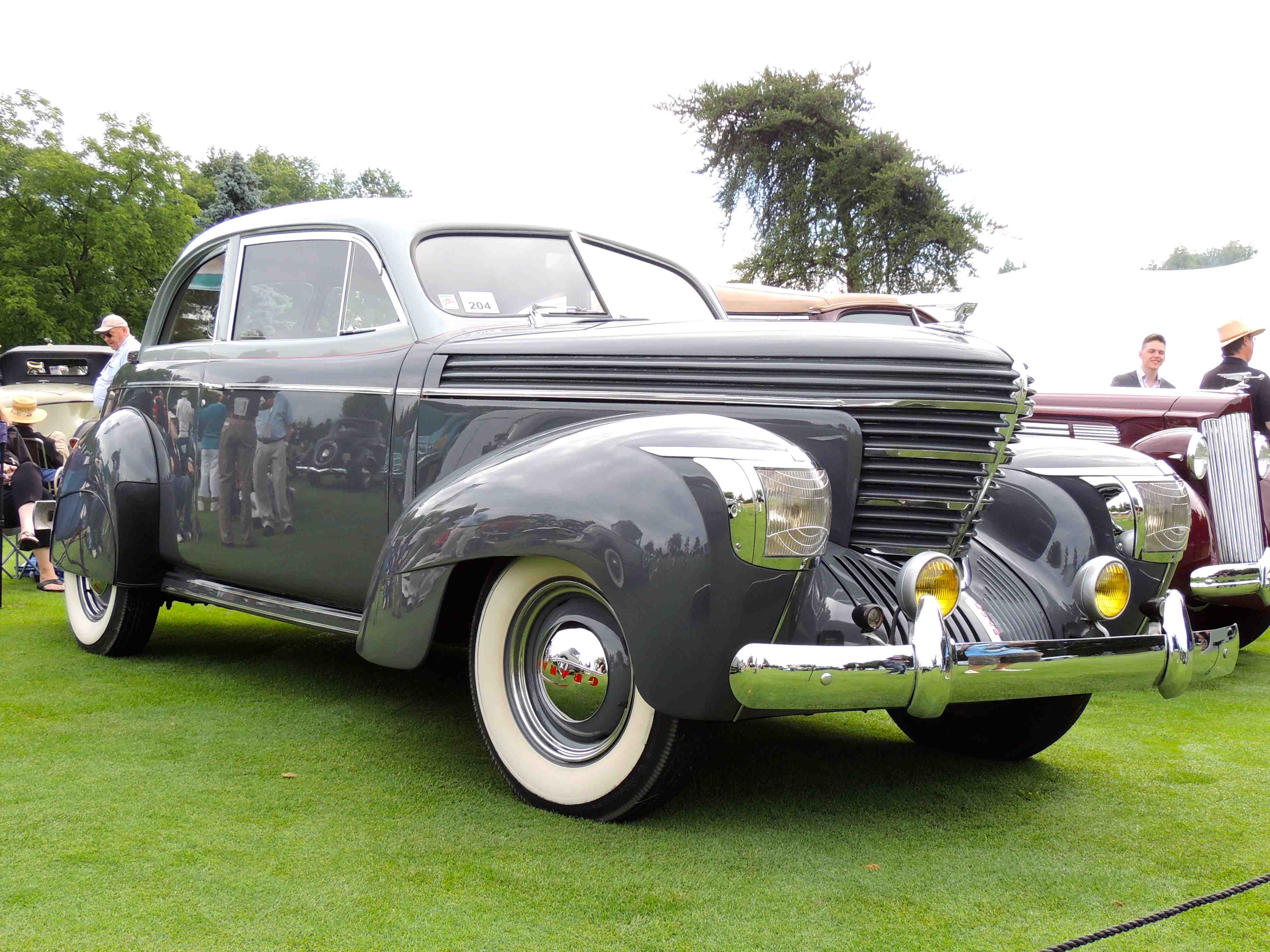 1947 Tatra T-87—Rocking a rear-mounted 2.9-liter V8 engine, this Czech product sported a sort of dorsal fin at the back to help with aerodynamics and, if Wikipedia is correct, had a lower coefficient of drag than the current SRT Viper. On the other hand, although the T-87 was notably fast for its time, with a top speed that approached 100 mph, it achieved that mark with 98 hp that are less than one-sixth of what the Viper carries. Needless to say, its powertrain configuration is supposed to have had a significant influence on Ferdinand Porsche, who certainly had a predilection for rear-engined vehicles.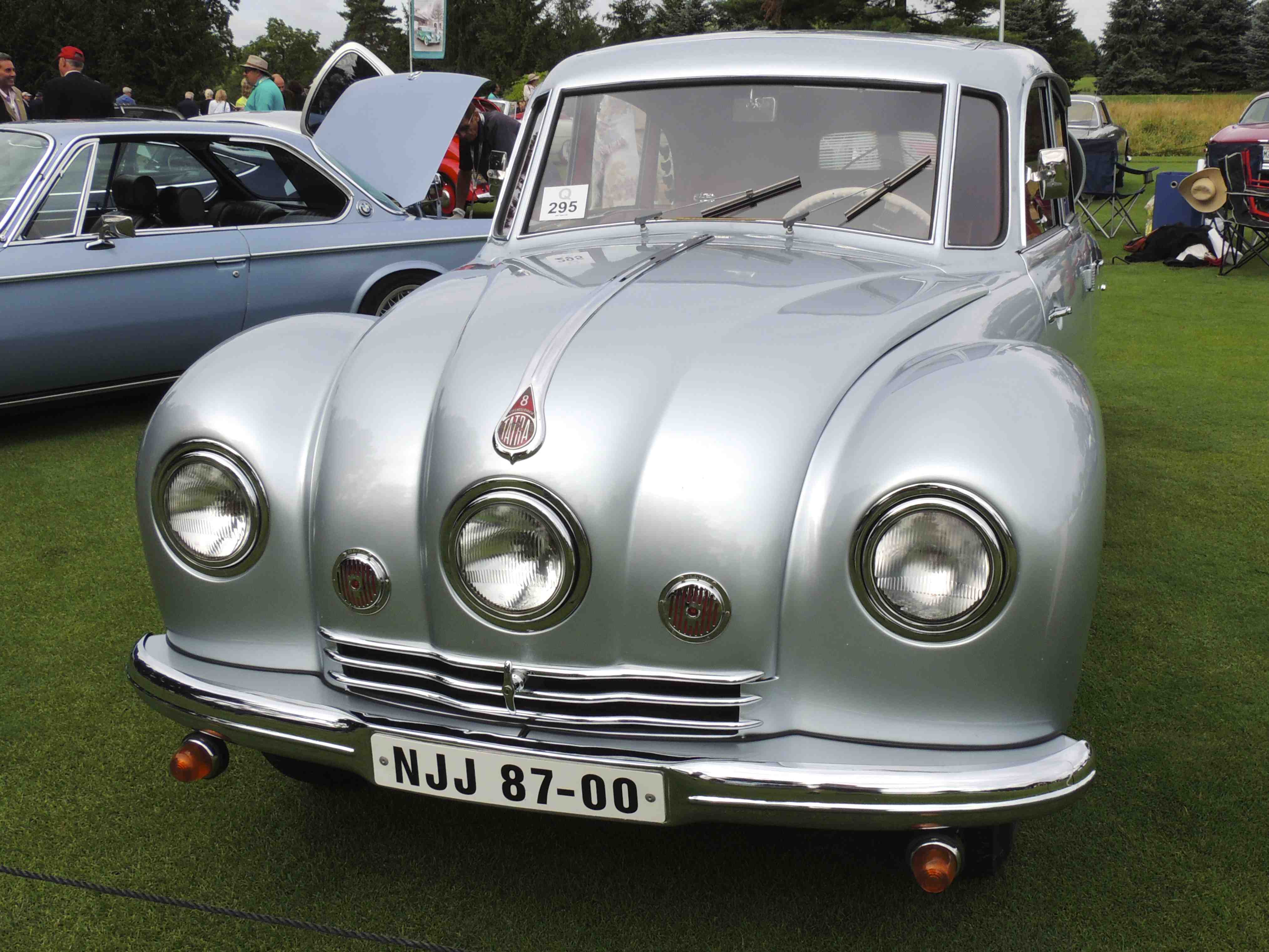 1953 Lancia PF200-C by Pininfarina—Welcome to the Jet Age, as interpreted by one of the industry's design legends, Battista "Pinin" Farina. Farina and the design house that bears his name have had a long and rich history as a modern-day coach-builder and manufacturer, and while Pininfarina's work with Lancia doesn't get the notice here that its Ferrari and Alfa Romeo entries do, it's just as amazing. Clearly inspired by aircraft like the MiG-15 and North American F-86 Sabre, this roadster was built on the fairly sophisticated platform of the Lancia Aurelia and earned two awards at the Concours. It was Best in Class in the Postwar Sports before 1960 category and also claimed the trophy as "The Art that Moves Us."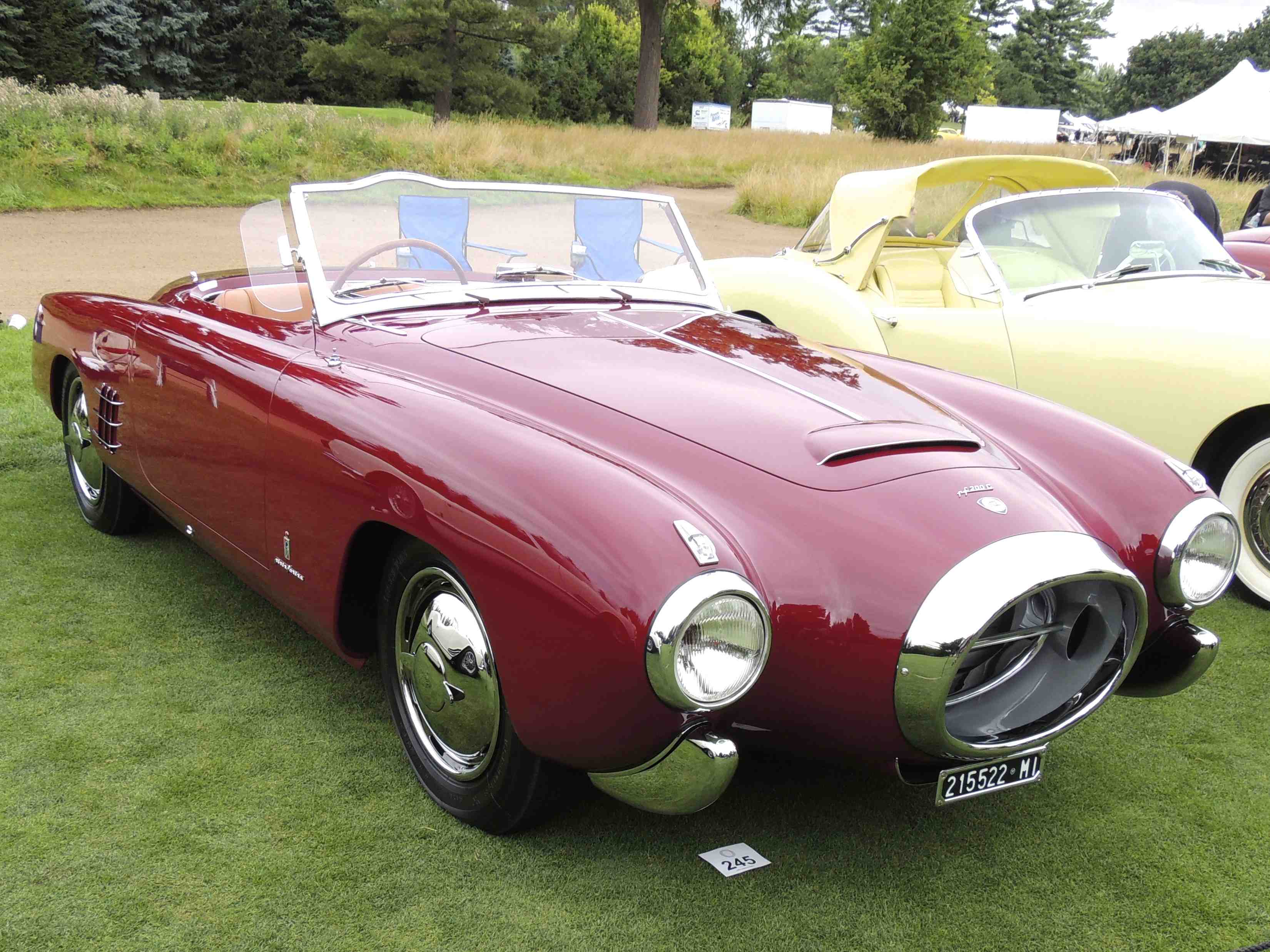 1958 Edsel Pacer Convertible—Another Jet Age vehicle was this Ford Edsel Pacer, and now, after seeing the Lancia on the previous page, you can get a better insight into where Ford designers were going with the Edsel's front end. And the car lived up to its "futuristic" looks, too, with steering-wheel-mounted push-button controls for its transmission as well as a "Control Center" instrument panel designed to mimic the appearance of gauge clusters in the era's aircraft. This was another Best in Class honoree, in the Jet Age Convertible category.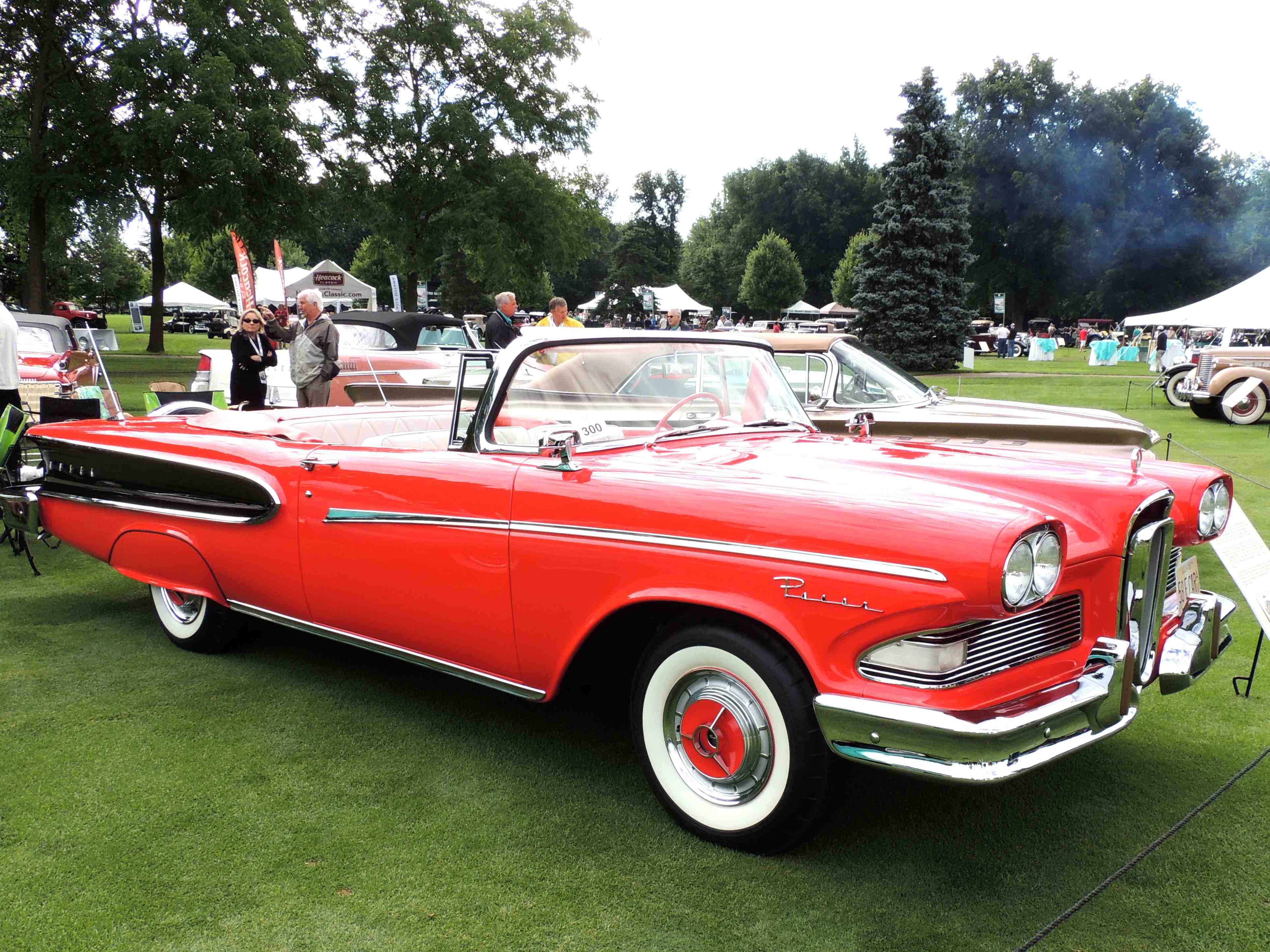 1966 Ford GT-40—Most of these seem to be decked out in some version of Ford's blue-and-white racing livery, making this handsome GT-40 rare for its paint job alone, let alone for its choice from the palette of its arch-rival. The judges seem to have agreed, honoring the car in the Postwar Sports after 1961 class. For those keeping track, Ferrari did have its revenge by winning the Best in Class trophy with a 1967 GTS Spider by Pininfarina—although it's not likely to make up for those Le Mans losses.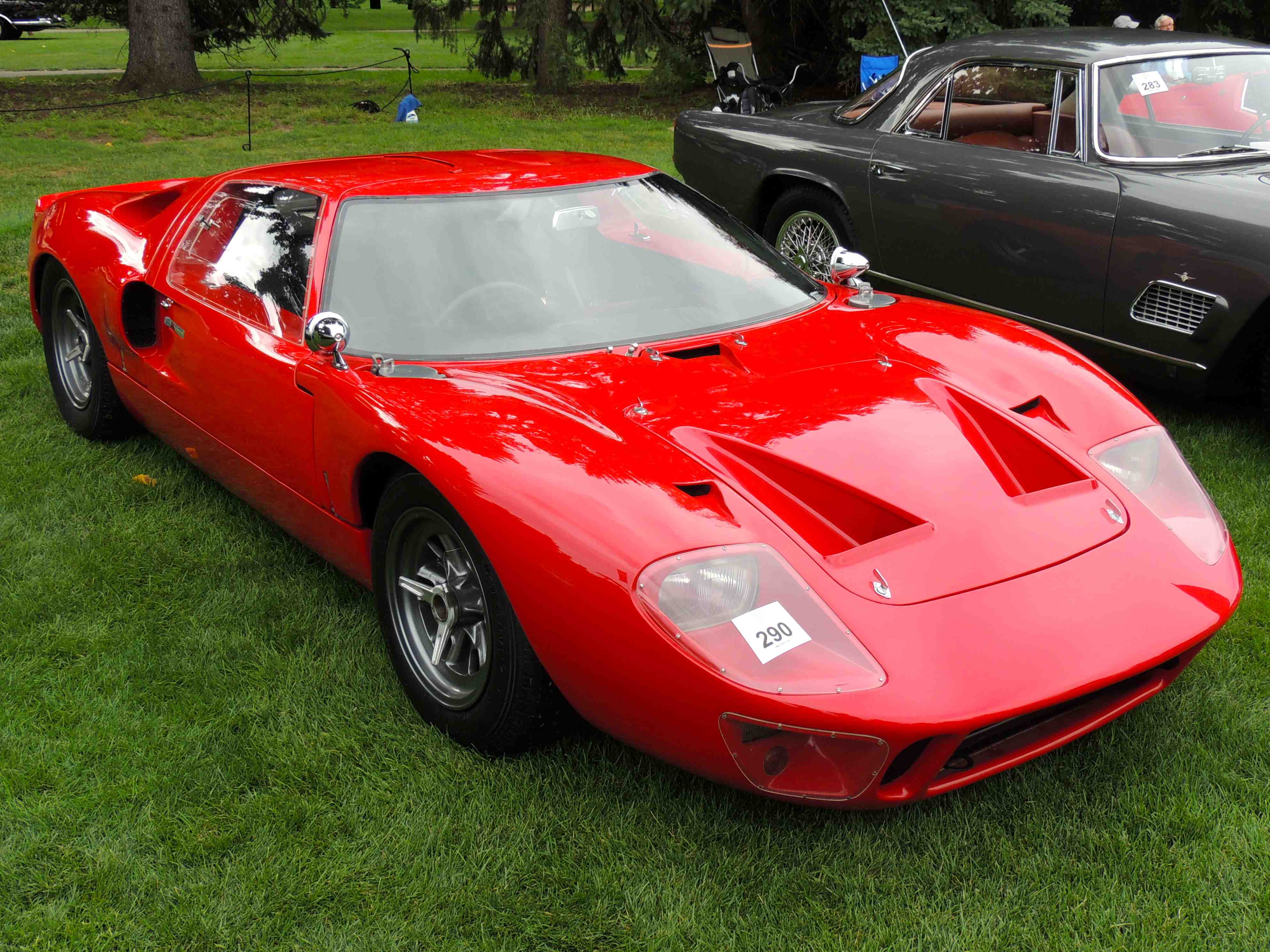 1970 Urban Concept—It looks like a tiny version of the AMC Pacer, but this actually is one of GM's first electric vehicles. Like many of the current electrics, the Urban Concept was designed, obviously, as a city car, and it's certainly city-sized in terms of length. At 86 inches long, the vehicle is 20 inches shorter than a Smart fortwo, and it weighs a mere 1,250 lbs., with most of that coming from its seven 12-volt Delco-Remy lead-acid batteries. The result is a 58-mile all-electric driving range, a top speed of 25 mph, and charging times of seven hours with a standard household outlet.