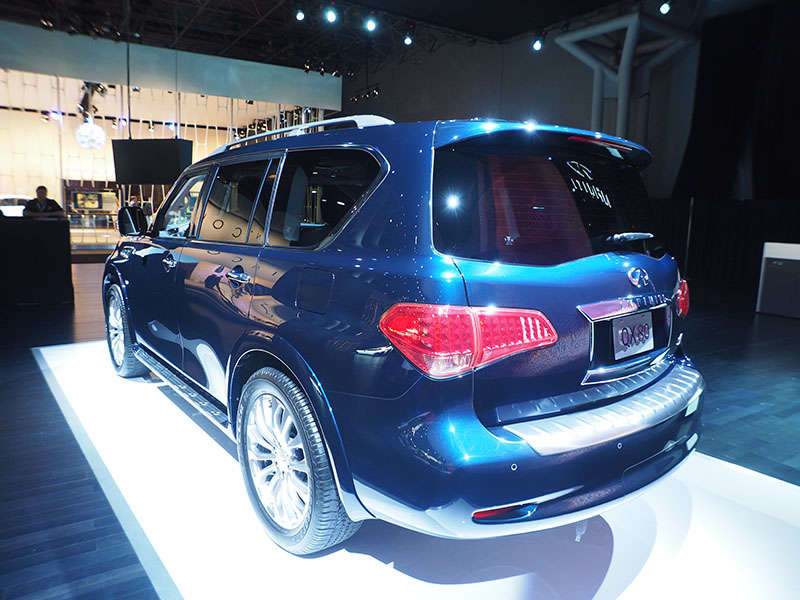 With lower gas prices out there these days, suddenly the prospect of owning a sport utility vehicle is even more appealing. Just in time to take advantage of this favorable economic development, a raft of all-new and refreshed models is coming on-stream for the 2015 model year.  BMW is offering the most powerful version of its X5 and X6 to date, while Land Rover has a new Range Rover Sport model with the distinction of holding the SUV track record on the 13-mile Nordschleife circuit at the Nürburgring. Cadillac and Lincoln both have new iterations of America's most luxurious full-size SUVs to consider, and the all-new Jeep Renegade brings the attributes we've come to love about that venerable brand to bear in a very compact package. Meanwhile, Ford's Explorer, said to have ignited American's passions for the SUV in the first place, comes to market with a completely new strategy.
Unveiled in Detroit: 2016 Range Rover Sport HSE Td6 diesel
For 2015, the petite Range Rover Sport receives a different kind of grunt under the hood: an optional turbodiesel V-6, shared with the larger Range Rover sport-utility vehicle. The 254-hp engine will be an option for the next model year, and will deliver 22 mpg in the city and 28 mpg on the highway. Land Rover estimates that the extra torque—up to 440 lb-ft.—will boost the Range Rover Sport to 60 mph in just 7.1 seconds, with an estimated range of over 600 miles between visits to the diesel pump.
Not much, aside from a new engine under the hood.
Like the Range Rover, the Range Rover Sport HSE Td6 diesel will be available this autumn.
Pricing was not announced in Detroit.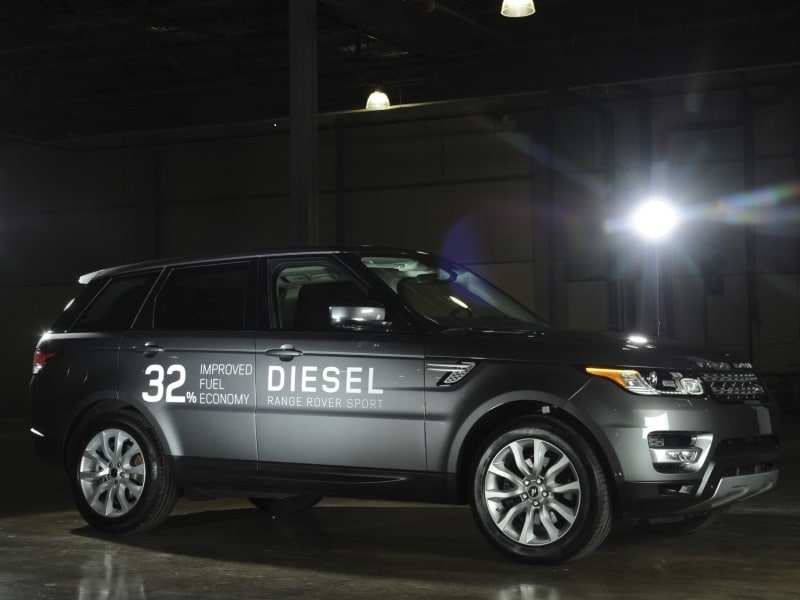 Unveiled in Detroit: 2016 Range Rover HSE Td6 Diesel
The big news for Land Rover at this year's Detroit auto show is the introduction of diesel engines for its priciest sport-utility vehicles, including the Range Rover. For 2015, the Range Rover HSE will be offered with Jaguar Land Rover's 254-hp, 3.0-liter turbocharged diesel V-6, and Land Rover claims efficiencies in fuel economy of 32 percent, resulting in 28 mpg on the highway. The resulting range is a whopping 658 miles per tank—at 23.5 gallons full—making it possible to drive from New York to Detroit without stopping to fill up.
Aside from the addition of the diesel engines to the lineup, the Range Rover remains the luxurious, sophisticated SUV that we know and love to drive. An 8-speed automatic transmission remains standard.
Land Rover says that the Range Rover HSE Td6 diesel will be available this fall.
Pricing was not announced in Detroit.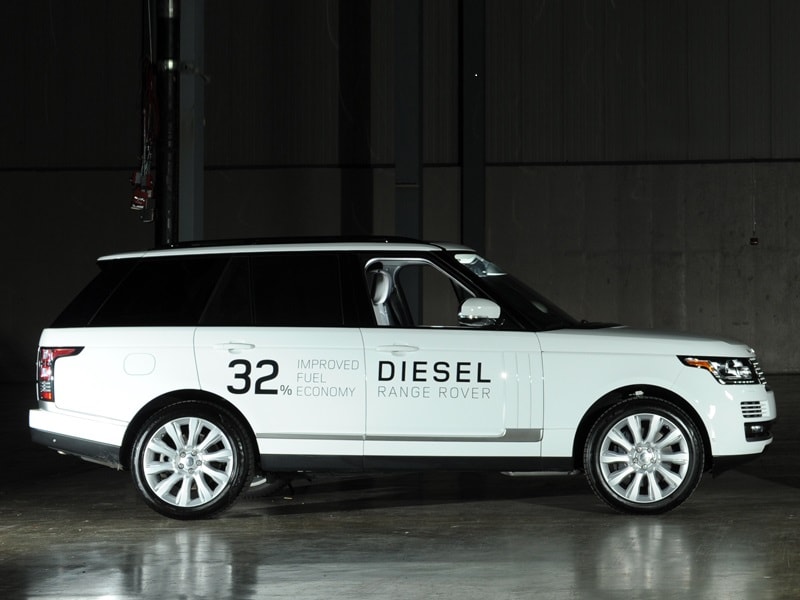 Unveiled in Detroit: 2016 Volvo XC90 R-Design
The 2016 Volvo XC90 still isn't on sale in North America, but we've already been shown a sportier version of the upcoming full-size SUV – the XC90 R-Design. This is purely an appearance package, with a lower ride height, extra aero bits, and sexier 20 to 22-inch wheels and paint. Inside the XC90 R-Design also comes with special leather, sport seats, and many R-Design logos to remind you of the vehicle's exclusivity.
The Volvo XC90 R-Design gains a number of visual improvements along with bigger rims and a nicer interior to give it a high performance look.
First quarter of 2015.
We don't have any pricing information for the XC90 R-Design.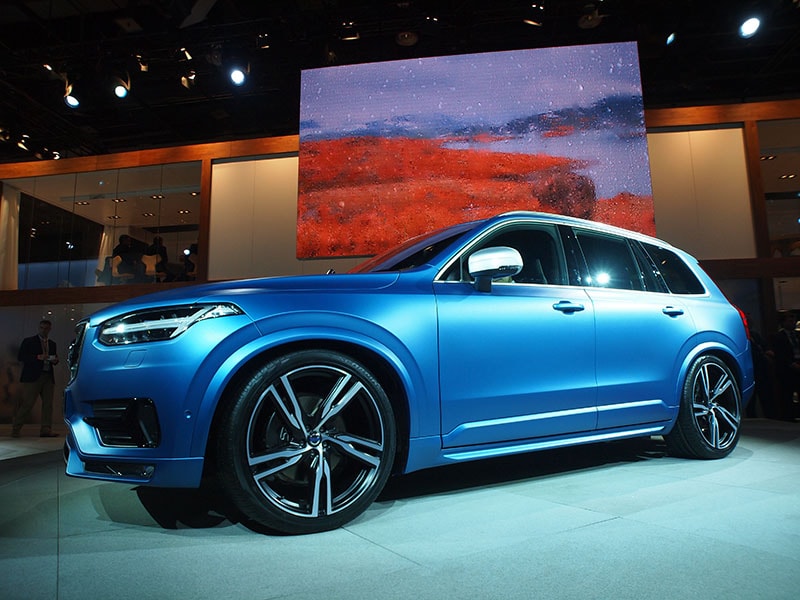 2015 BMW X5 M/X6 M
After a one model year hiatus (following the 2014 redesign of the BMW X5), the 2015 BMW X5 M and X6 M come barreling onto the scene with an incredibly powerful 4.4-liter twin-turbocharged V8 good for some 567 horsepower and 553 ft-lbs of torque. A new eight-speed M Steptronic transmission replaces the previous model's six-speed offering blazingly quick gear changes—along with improved fuel economy. All-wheel drive is of course standard. BMW — known for being somewhat conservative in its estimation of such details — claims a zero to 60 of 4.0 seconds. This puts the BMWs a mere .1 of a second behind the Corvette Stingray in terms of acceleration.
Both all-new models, the BMW X5 M and X6 M get significant performance upgrades
On Sale Now
  2015 BMW X5 M pricing starts at $99,650, X6 M pricing starts at $103,050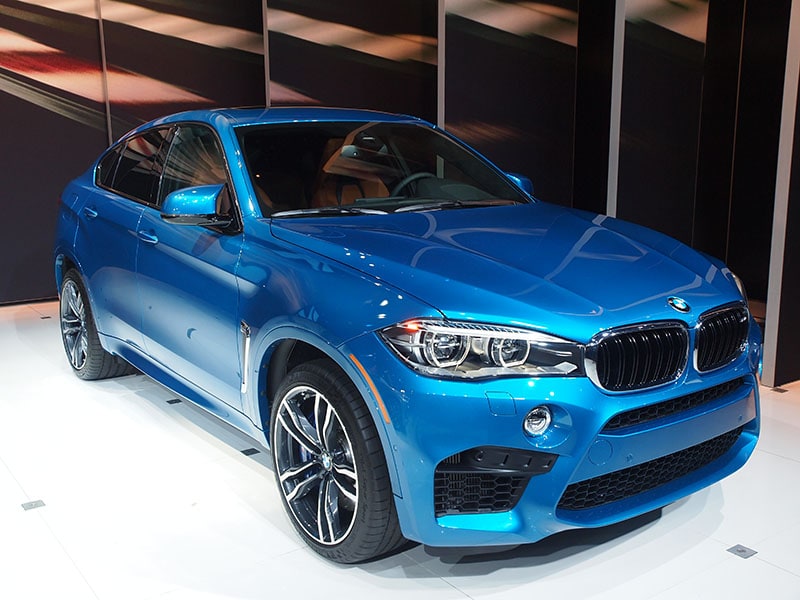 2015 BMW X6
While the BMW X6 is truly a joy to drive, the coupe profile it embraces so heartily limits its appeal on the utility side of the ledger. On the other hand, the distinctively styled BMW is luxurious, handles well, and is offered with a brace of remarkably powerful engines. The rear-drive X6 sDrive35i is powered by a 3.0-liter turbocharged inline six with 300 horsepower and 300 ft-lbs of torque. The X6 xDrive35i gets all-wheel drive. Both powertrains use an eight-speed automatic transmission. The 2015 X6 xDrive50i runs a 4.4-liter turbocharged V8 with 445 horsepower and 480 ft-lbs of torque. While it too, uses an eight-speed automatic, all-wheel drive is the only powertrain choice with the V8.
All-new for the 2015 model year
On Sale Now
X6 sDrive35i starts at $59,600; xDrive35i starts at $61,900; and xDrive50i starts at $72,900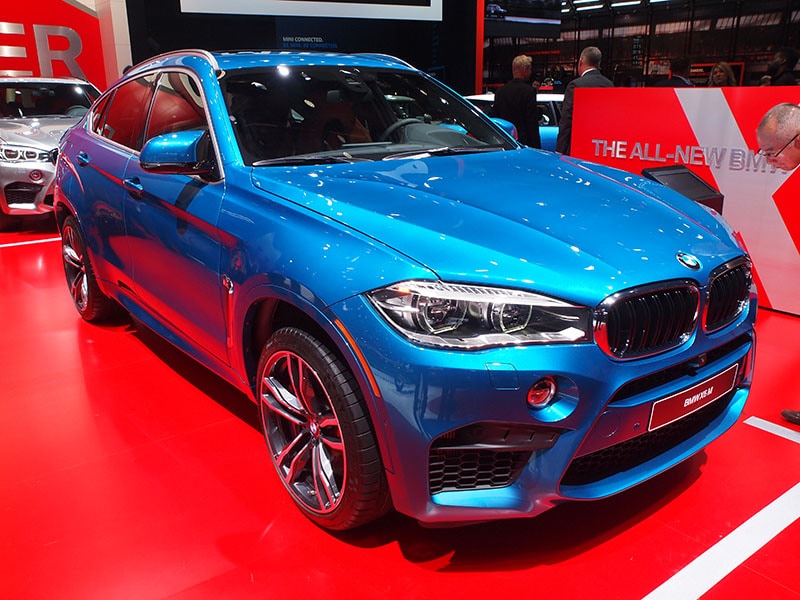 2015 Cadillac Escalade/ESV
Cadillac's Escalade is the unquestioned royalty of American SUVs. For the record, this has nothing to do with how capable the model is, but rather its positioning vis-à-vis its perception in popular culture. The exterior restyling is the Escalade's deepest foray into Cadillac's angular Art & Science styling language ever, while the interior treatment is at once more modern and more luxurious. Still a body on frame proposition, the Escalade also does an admirable job when called upon to tow, with an 8,300-pound rating. Power comes from a 420-horsepower, 6.2-liter V8 with 460 ft-lbs of torque. A six-speed automatic transmission feeds the rear wheels in the standard powertrain configuration; four-wheel drive is offered as an option.
All new styling and numerous interior improvements
On Sale Now
Escalade starts at $72,970; the long wheelbase Escalade ESV starts at $76,965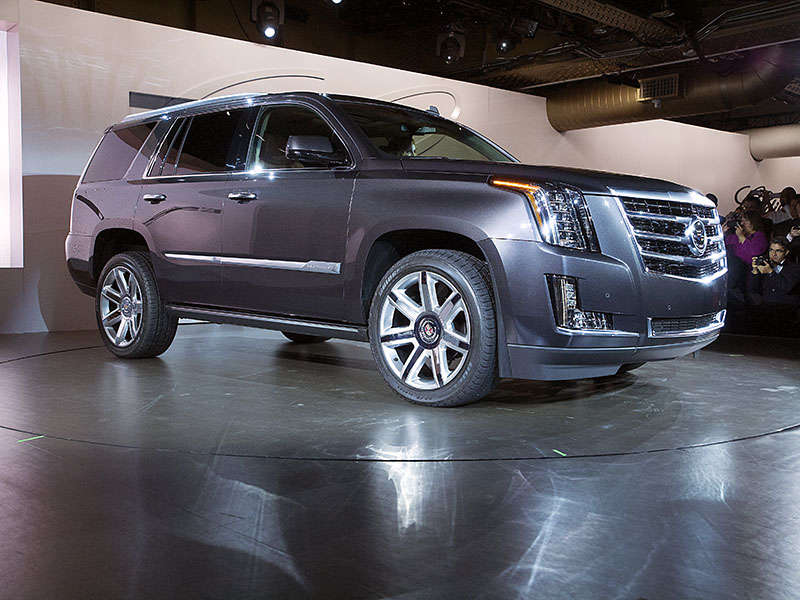 2015 Chevrolet Suburban /Tahoe/GMC Yukon
For all intents and purposes the same vehicle, the General Motors SubTaYu triumvirate ride the same platform. Only their standard equipment levels differentiate them. With seating options for up to nine people, if you've got a big family or regularly need to move a lot of people at once, these are probably your best bet—SUV-wise that is. Properly equipped, tow ratings are in excess of 8,000 pounds. Power comes from a 5.3-liter V8 with 355 horsepower and 383 ft-lbs of torque. The transmission is a six-speed automatic. Both rear and four-wheel drive are offered. Fuel efficiency is improved for the 2015 model year, as are the interior layouts and available comfort, convenience, and safety features.
All-new for the 2015 model year
On Sale Now
Tahoe starts at $45,500; Yukon starts at $46,990; Suburban starts at $48,250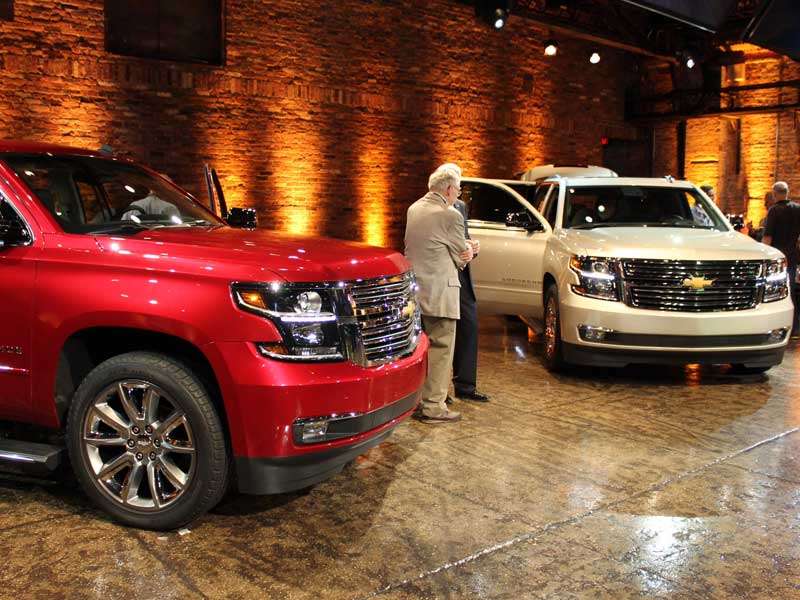 2016 Ford Explorer
Arguably the vehicle most responsible for making SUVs the mainstream darlings of the automotive world, Ford's Explorer goes into the 2016 model year with refreshed styling, a new engine choice, a host of cutting edge safety features and a new top of the line Platinum trim level. Power comes from a choice of three engines. The base powerplant is a 290-horsepower, 3.5-liter V6 with 255 ft-lbs of torque. The top engine is a twin-turbo version of the 3.5 with 365 horsepower and 350 ft-lbs of torque. The surprise offering is a turbocharged 2.3-liter four—good for an estimated 270 horsepower and 300 ft-lbs of torque. New safety features include self-washing front and rear wide-angle cameras, self-parking for both parallel and perpendicular spaces, and inflatable rear seatbelts.
All-new model for 2016
Summer 2015
Pricing starts at $30.700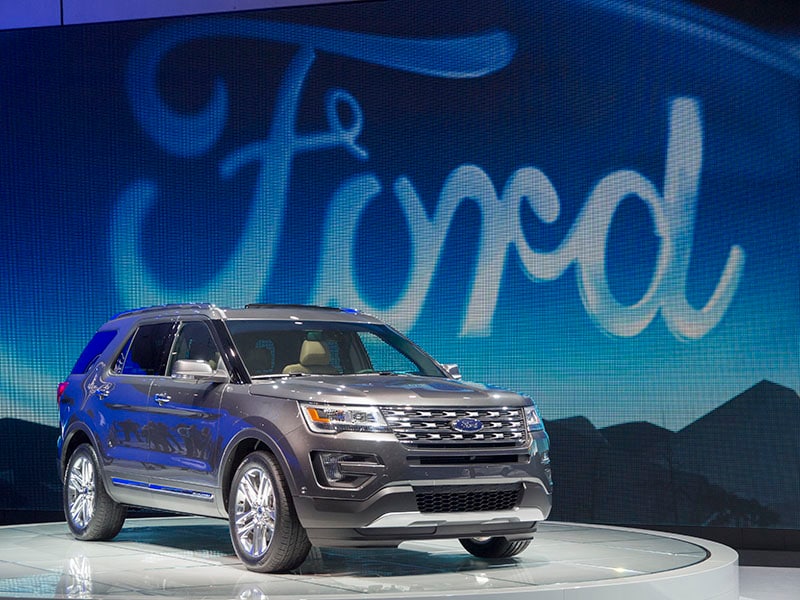 2015 Jeep Renegade
Jeep's first ultra compact offering is similar in size to the Nissan Juke, which is also one of its primary competitors. Unlike the Nissan, the Jeep looks more like a traditional SUV, albeit a thoroughly modern one. Size notwithstanding, Jeep spokespeople assure us the Trailhawk version of the Renegade will be just as capable as any other Jeep model when it comes to getting down and dirty in the back country. Power comes from a choice of two four-cylinder engines. The base 1.4-liter turbocharged four-cylinder is good for 160 horsepower. The larger powerplant is a 2.4-liter normally aspirated four, good for 184 horsepower. The 1.4 uses a six-speed manual, while the 2.4 gets a nine-speed automatic. Front-wheel drive is standard, while four-wheel drive is offered as an option with both engines.
All-new 2015 model
Coming Soon
To Be Announced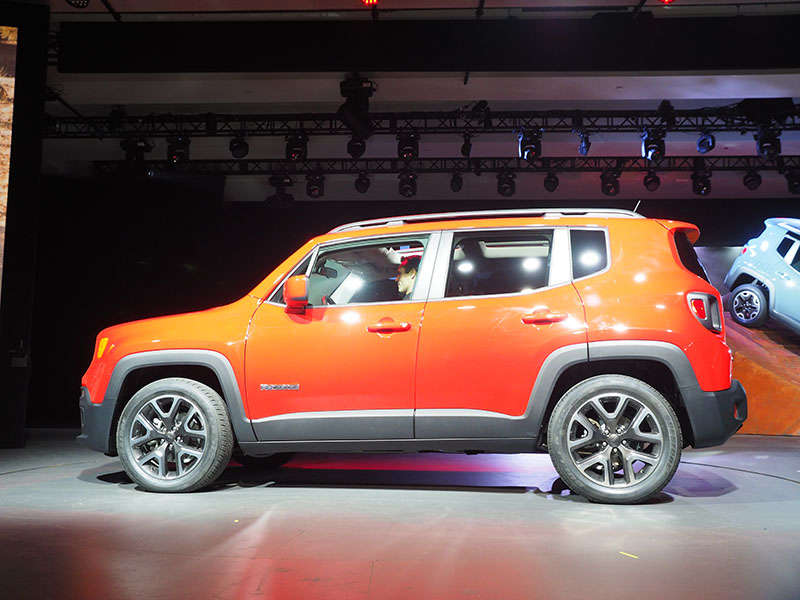 2015 Land Rover Discovery Sport
If you're looking at Land Rover's Discovery Sport and thinking, "Hey, this looks a lot like the Range Rover Evoque." you're very perceptive. The LRDS is indeed based on the Evoque, using its engine and transmission, as well as a similar suspension configuration. The difference is the wheelbase of the LRDS is longer so it can handle up to seven people. And, of course, since it isn't branded Range Rover, the accommodations are a bit less plush. Power comes from the Evoque's turbocharged 2.0-liter inline four with 240-horsepower and 250 ft-lbs of torque. A nine-speed automatic transmission and all-wheel drive complete the powertrain. Land Rover's Terrain Response System and 8.3-inches of ground clearance endow it with offroad capability to ensure its cred as a true Land Rover.
All-new 2015 model
On Sale Now
Pricing starts at $37,995