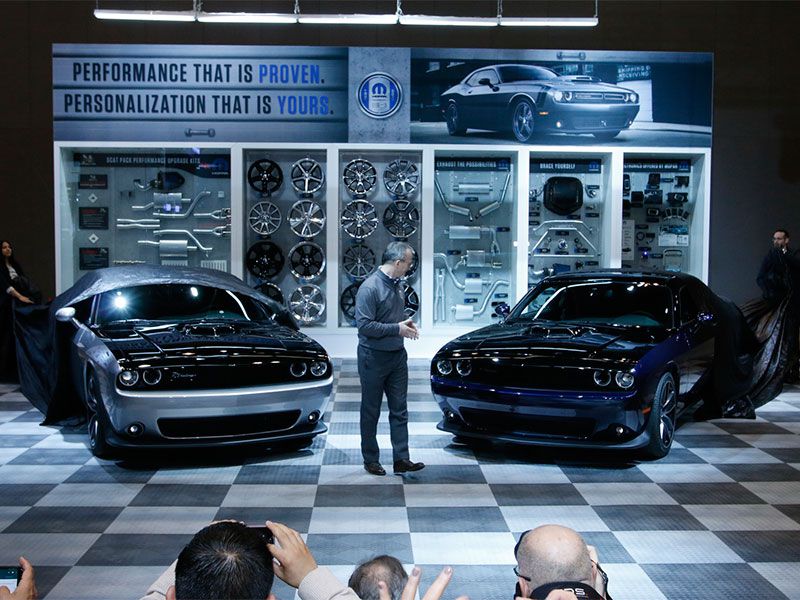 2017 CAS Mopar Challenger unveil ・ Photo by Chicago Auto Show
"Special editions" are a way for automakers to keep up interest in their existing model lineup. These cars usually feature extra options and unique styling and interior updates, all bundled at a discount compared to the normal stand-alone price of these add-ons. It's rare that special editions make headlines at an auto show, but the 2017 Chicago Auto Show presents us with the exception—there were so many intriguing special editions here that we felt they deserved their own gallery. Let's take a closer look at the special editions premiering at the show.
Chevrolet Redline Package
When it comes to special editions, Chevrolet wins the Most Valuable Player award. They introduced their new Redline series on no fewer than nine models: The Camaro, Colorado, Cruze, Equinox, Malibu, Silverado, Traverse, and Trax. The package consists of a blacked-out grille and Chevrolet Bowtie logo, black wheels with red stripes, and black lettering with red edging. Chevrolet showed the new package off on all nine models finished in silver paint, and as we stood among the collection we realized why special editions can be a good idea—every car with the Redline package looked fantastic. Chevrolet offers the package in several colors, and if you stick with silver paint like the show vehicles, you can't go wrong.
Photo by General Motors
2017 Infiniti Q50 3.0t Signature Edition
Infiniti started the Signature Edition series with the QX80 (see next slide), and it was such a success that they've expanded it to their Q50 sedan. The idea is to bundle the Q50's popular equipment at a bargain price. The Signature Edition includes the 300-hp version of the Q50's 3.0-liter twin-turbo engine, LED head- and taillights, 17" polished alloy wheels with run-flat tires, a moonroof, navigation, and six months of Infiniti's InTouch telematics and Sirius satellite radio. Price? Under $40k with rear-wheel drive—$39,605 (incliding destination), to be specific, and all-wheel drive can be had for $2,000 more.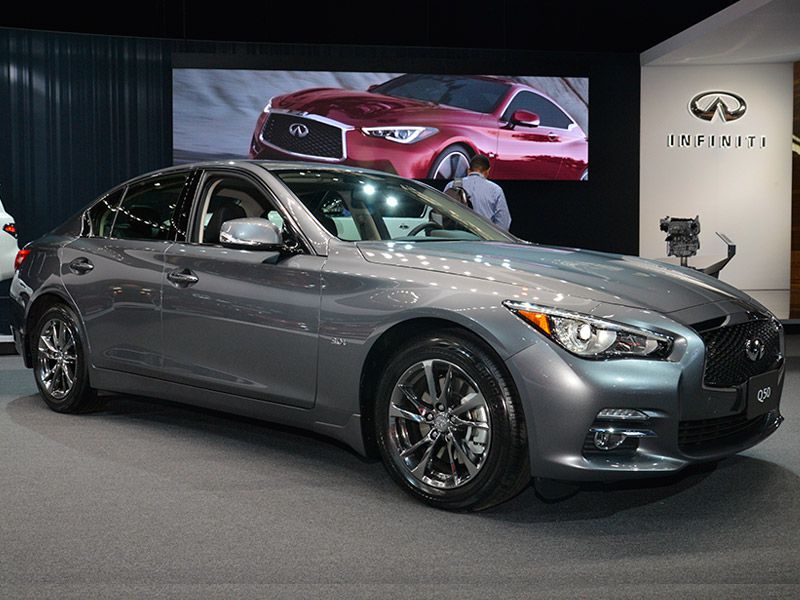 Photo by Newspress USA
2017 Infiniti QX80 Signature Edition
This is the second year for the Signature Edition of the QX80 after the first version boosted sales of the big luxury suv to an all-time high. Among the equipment bundled with this new special edition: Leather-trimmed saddle tan interior, chrome mirror caps, polished 22" wheels, and a long list of active driving assistance technologies, including lane departure warning and prevention, adaptive cruise control, and collision detetction with automtic braking. The QX80 Signature Edition will be offered in just four colors—blue, black, grey and white—and goes on sale in May. Pricing has not been announced.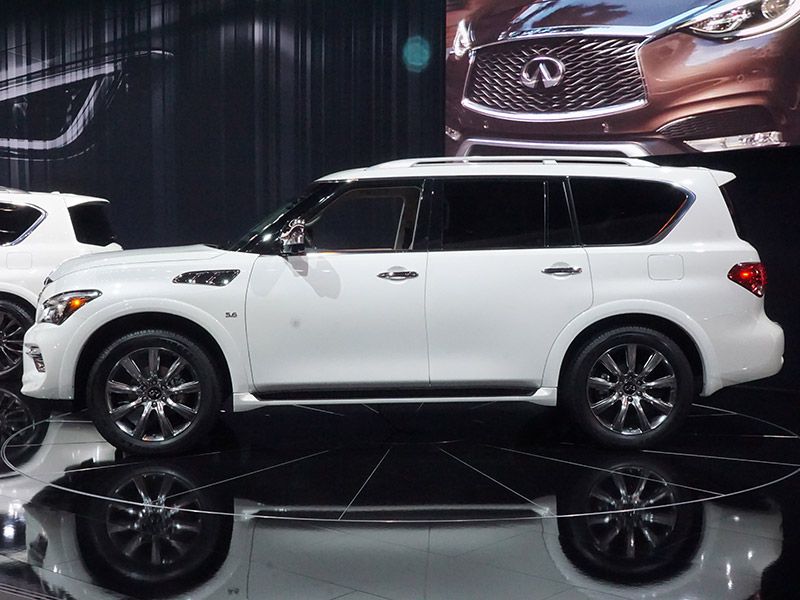 Photo by Aaron Gold
2017 Mitsubishi Outlander Sport Limited Edition
In their introduction of this special edition, Mitsubishi made the claim that the Outlander Sport launched the compact-CUV segment, and the more we think about it, the more we realize they might be right. Mitsubishi has spruced up this handsome little SUV with 18" black alloy wheels, fog lights, HID headlights, black mirrors, a rearview camera, and a very cool-looking alloy fuel filler door. And the price is pretty darn hard to beat: It starts at $22,890 including destination charge.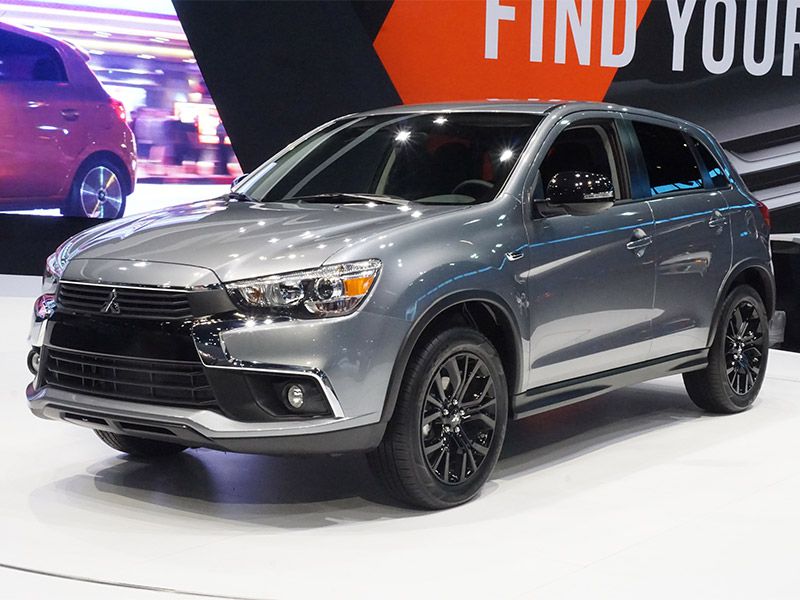 Photo by Aaron Gold
2017 Mopar Dodge Challenger
Mopar (officially Motor Parts, Chrysler's parts division; they now supply custom parts and accessories) is celebrating its 80th anniversary with a limited-edition Dodge Challenger equipped with the 485-hp 6.4-liter HEMI V8. The car includes several Mopar accessories, including a Shaker hood scoop, cold air intake, strut tower brace, and a custom-trimmed interior. The car will be available in black and silver and black and blue (the latter color, and we swear we are not making this up, is called Contusion Blue). Mopar will build just 80 examples of each number, and the cars are bound to be collectible.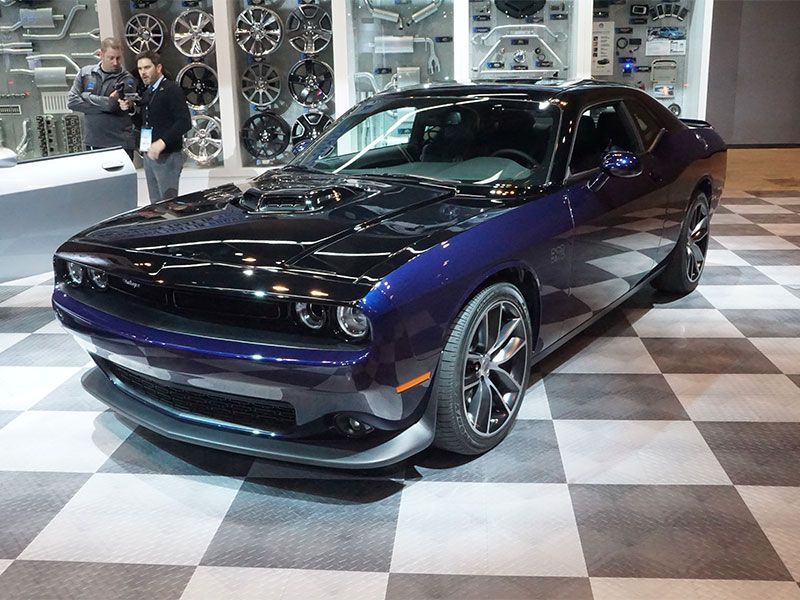 Photo by Aaron Gold
Nissan Midnight Editions
Last year, Nissan introduced a Midnight Edition of the Maxima with black wheels and black exterior trim. It was so succesful that Nissan has now developed Midnight Editions of five more cars—the Altima, Sentra, Rogue, Murano and Pathfinder—all of which were rolled out at the Chicago Auto Show. Details differ between cars and SUVs, but all of them look really good.
Photo by Nissan
Nissan Rogue One Star Wars Limited Editions
Visit the Chicago Auto Show and you'll find the Rogue One, right underneath a giant replica of the Death Star. The Rogue One has design details inspired by the Star Wars universe, including black body trim, black interior, and Rebel Alliance and Galactic Empire logos inside and out. The limited-run Rogue One is available only in black or white, and sells for $29,890 with front-wheel drive and $31,240 with all-wheel drive (including destination).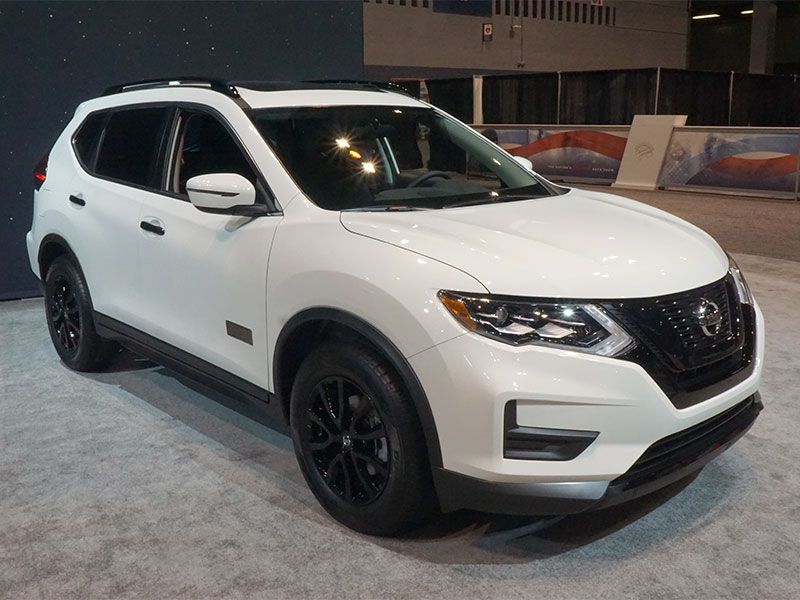 Photo by Aaron Gold
2017 Ram 1500 Copper Sport
Custom-look trucks are big business, so Ram introduced a new special edition of the 1500 pickup centered around the Copper Pearl paint color, which has never been used on a Ram half-ton truck. Along with the distinctive paint, the Ram 1500 Copper Sport gets polished aluminum wheels (22" on rear-drive trucks and 20" on 4x4s), black hood stripes, copper stitching and other interior upgrades, and an Alpine stereo. Ram will sell the 1500 copper Sport starting at $46,950 including destination charge.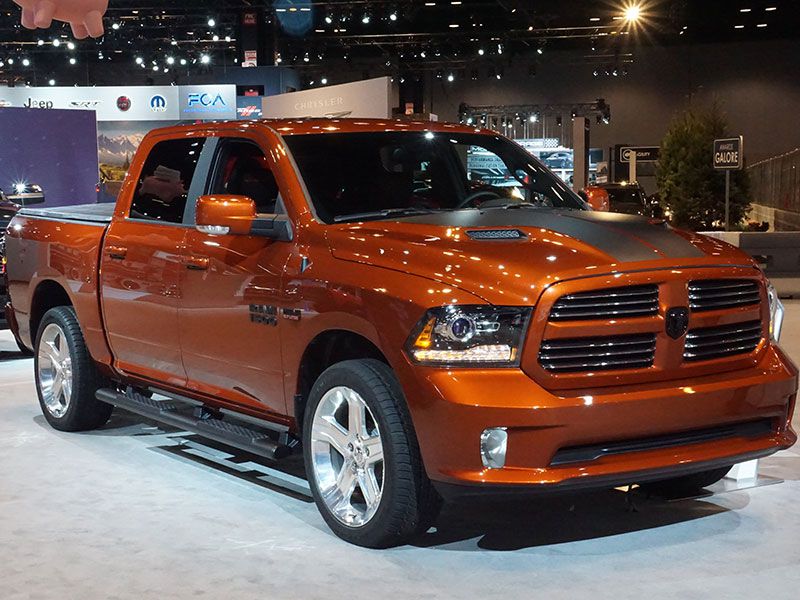 Photo by Aaron Gold
2017 Ram 2500/3500 HD Night
When it comes to special-edition pickup trucks, half-ton trucks usually get all the love, but Ram is introducing a special edition of its 2500 and 3500 Heavy Duty (HD) trucks. The new Night model is based on the Sport Appearance package, which features body-color trim, and adds body-color fender flares, black grille, headlight bezels, wheels and badging. Even the ram's head and the engine badges are black. The cab includes power-adjustable seats and dual-zone climate control. The HD Night package is offered in white, black, silver or grey, with pricing starting at $46,840 including the destination charge.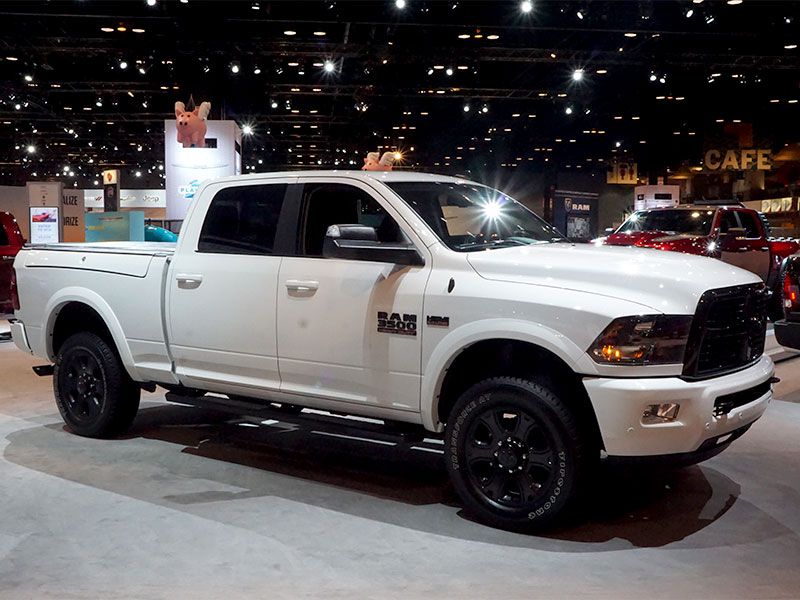 Photo by Aaron Gold
2018 Toyota RAV4 Adventure
Toyota must have decided that the RAV4 needs a bit more attitude, because they introduced this special edition, the RAV4 Adventure, which features an increased ride height, big fender flares, black wheels and exterior trim, and a roof rack. Inside, the Adventure model gets all-weather floor mats, a 120-volt outlet, and unique interior trim panels. The towing package, which includes additional cooling for the engine and transmission, is part of the package, which will be offered on both front- and all-wheel drive RAV4s. Five colors are on offer, including a new shade of red called Ruby Flare Pearl.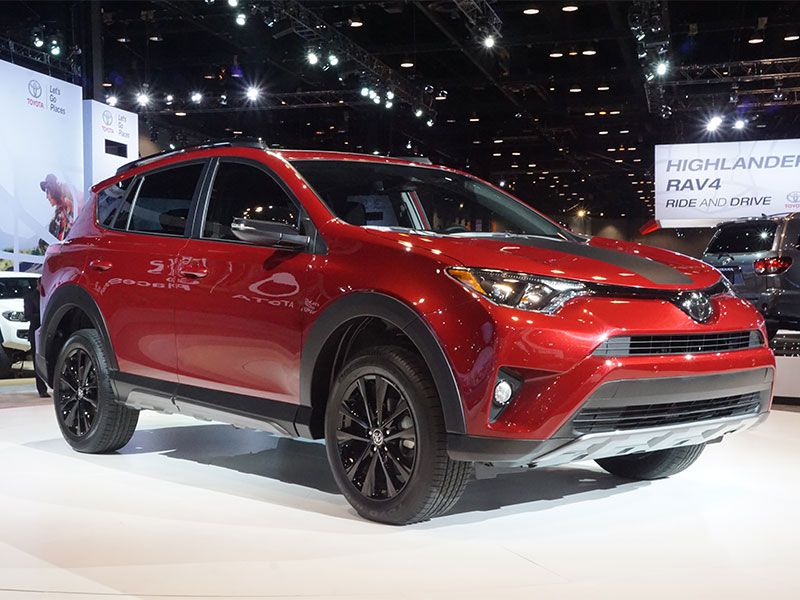 Photo by Aaron Gold