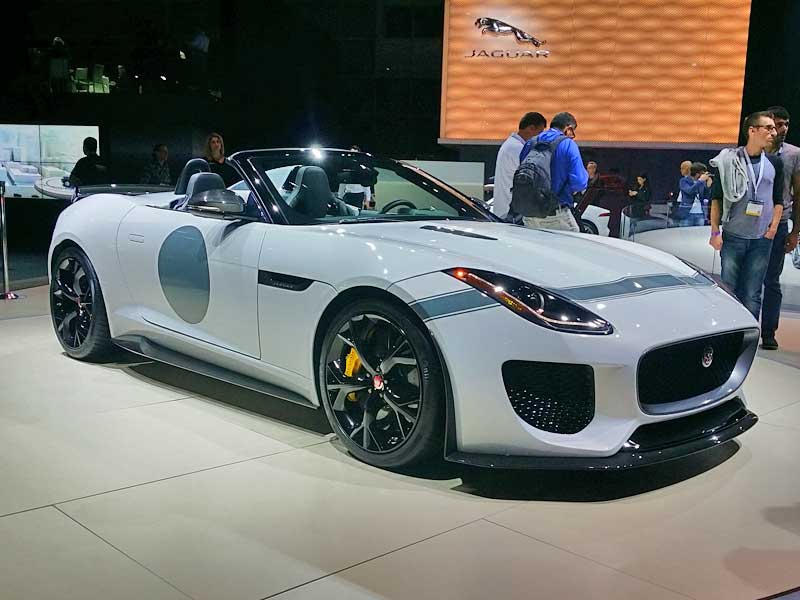 2014 LA Auto Show jaguar f-type convertible
For those who love to see and be seen, nothing in the automotive universe beats a convertible. Plus, with today's folding hardtops, convertibles can claim versatility and style. Notable convertible debuts this year include Audi's TT Roadster, BMW's 2 Series, 4 Series, and M4 Convertibles, along with the Chevrolet Corvette Z06 Convertible. By the way, 2015 marks the first Corvette Z06 offering with a folding roof. What has been reputed to be the last version of Ferrari's 458 screams into 2015 as a convertible too. But with only 499 made, it's long gone. However, if your collection dictates adding a new convertible starting with the letter "F", the convertible version of Ford's all-new Mustang debuted for 2015. We're also inching ever more closely to the day when the new Mazda MX-5 Miata finally sees the streets. All in all, it's truly looking like a banner year for the convertible category.
Unveiled in Detroit: 2016 Buick Cascada
When's the last time you saw a convertible Buick? It doesn't matter, because this year you're going to be seeing a whole lot more of them, thanks to the new 2016 Buick Cascada. The four-passenger, mid-size drop-top debuts with a 200 horsepower, 1.6-liter four-cylinder engine that also produces as much as 221 lb-ft of torque thanks to the presence of a turbocharger. The Cascada is front-wheel drive and aims to offer the same kind of premium feel inside and out as other members of the Buick line-up. If the name of this convertible sounds familiar, that's because it is - to Europeans, anyway, where a very similar vehicle is sold as the Opel Cascada.
The 2016 Buick Cascada is a brand-new addition to Buick's line-up.
There's no word yet on when the Cascada will cruise onto the scene.
We are still waiting for pricing information for the Cascada.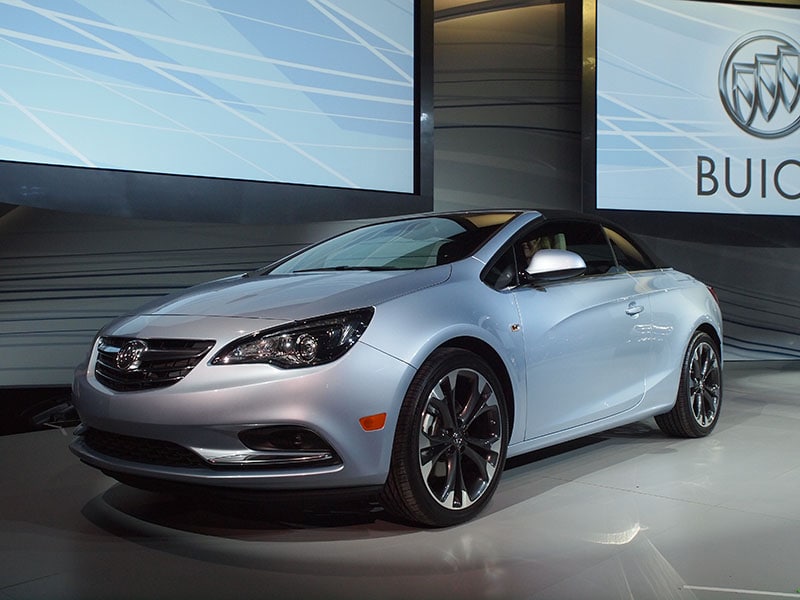 2016 Audi TT Roadster
The Audi TT is a car of which it can be said nothing else really looks like it. Going into its third generation, a 220-horsepower, 2.0-liter turbocharged inline four-cylinder will power the standard TT model with 258 ft-lbs of torque. The higher performing TTS version gets a 292 horsepower example of the same engine, with 280 ft-lbs of torque—but no convertible roof. Both feature Audi's Quattro all-wheel drive powertrain as standard equipment. We'll also see a six-speed dual-clutch gearbox. There's a six-speed manual too, but it will not be offered in the U.S. Of particular note, is the TT's virtual cockpit instrumentation, which is rendered on a 12.3-inch digital display.
Pretty much everything; the 2016 TT Roadster will be an all-new model.
The new Audi is expected in fall of 2015.
Pricing has yet to be announced.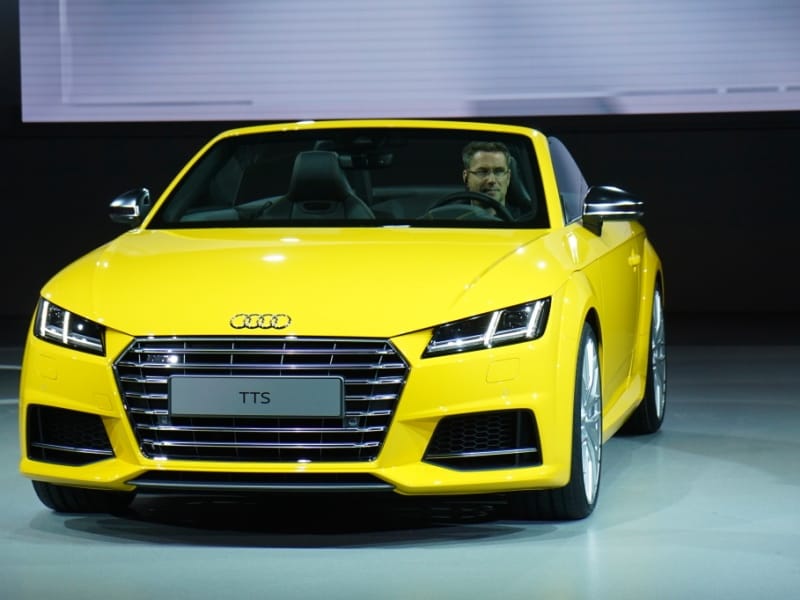 BMW 2 Series Convertible
With pricing starting at $38,850 for the inline four-cylinder 2.0-liter turbocharged 228i, the base model of BMW's handsome 2 Series Convertible gets 240-horsepower and 255 ft-lbs of torque. All-wheel drive is offered too, starting at $40,650. The more powerful rear-drive M235i version of the BMW convertible starts at $48,650. While the M235i makes do without all-wheel drive, it runs a 3.0-liter turbocharged inline six making 320 horsepower and 330 ft-lbs of torque. An eight-speed automatic is standard, a six-speed manual is offered at no additional cost for the M235i. The folding cloth roof can raise or lower in 20 seconds—at speeds of up to 30 miles per hour.
An all-new convertible model based upon the new BMW 2 Series Coupe.
The BMW 2 Series Convertible is expected to go on sale spring 2015.
Pricing starts at $38,850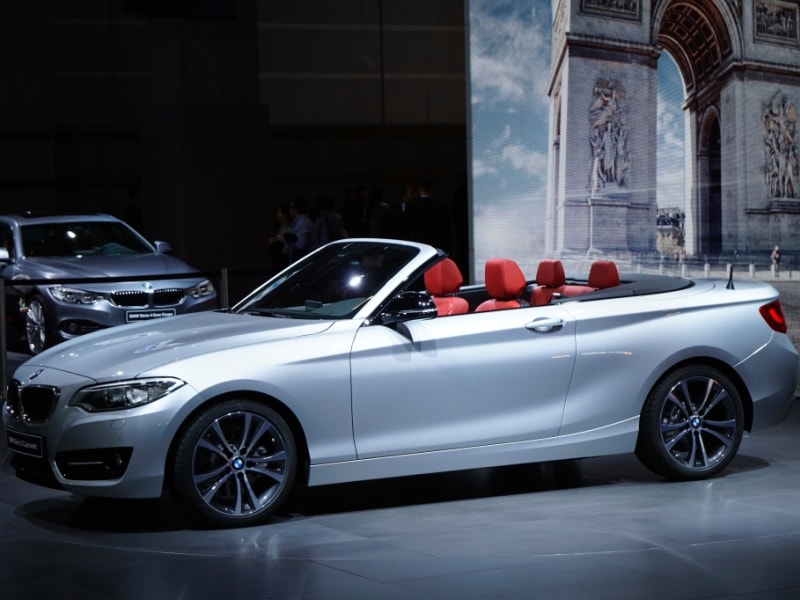 2015 BMW 4 Series Convertible
The recently debuted BMW 4-Series Convertible goes into 2015 with an enticing set of attributes. One of the most eye-catching folding hardtops on the market, even with its fluid lines and luxurious outfitting, it's also a high-functioning driver's machine. Power comes from a choice of two sophisticated engines. The 2.0-liter turbocharged four fitted to 428i produces 241 horsepower and 258 ft-lbs of torque. The 435i gets a 3.0-liter turbocharged inline six with 300 horsepower and 300 ft-lbs of torque. An eight-speed automatic transmission and rear-drive are fitted as standard equipment. All-wheel drive is offered as an option. A variety of trim packages enable the tailoring of the 4-Series Convertible more toward luxury or sport—your choice.
Bluetooth audio is now standard equipment; heated front seats are designated a standalone option
On Sale Now
Pricing starts at $48,750.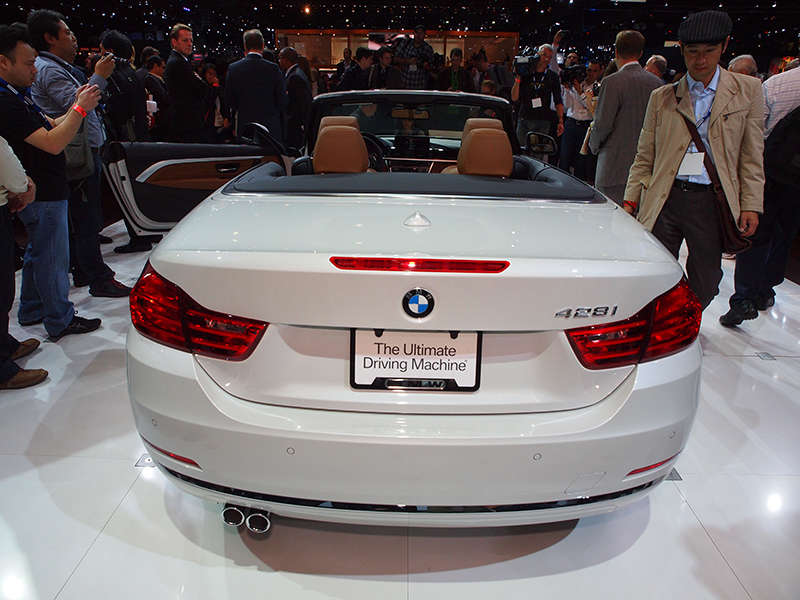 2015 BMW M4 Convertible
A fire breathing twin-turbocharged inline six-cylinder engine producing 425 horsepower and 406 ft-lbs of torque leverages a 7,600-rpm redline to power the BMW M4 Convertible. Transmission choices are a six-speed manual or a seven-speed dual clutch automated manual with launch control and a smoky burnout function (no kidding). A carbon fiber reinforced plastic driveshaft feeds the rear wheels, for which an active rear differential maximizes traction. The M4 Convertible's electro-mechanical steering system provides the multi-mode adjustability of electric assist, while preserving the mechanical feel enthusiasts appreciate. Three settings are available to the driver. The optional Adaptive M suspension system offers the same three settings; Comfort, Sport, and Sport +. Carbon brakes with gold calipers are offered as an option.
BMW M4 Convertible is an all-new model based on the new M4.
On Sale Now.
Pricing starts at $72,500.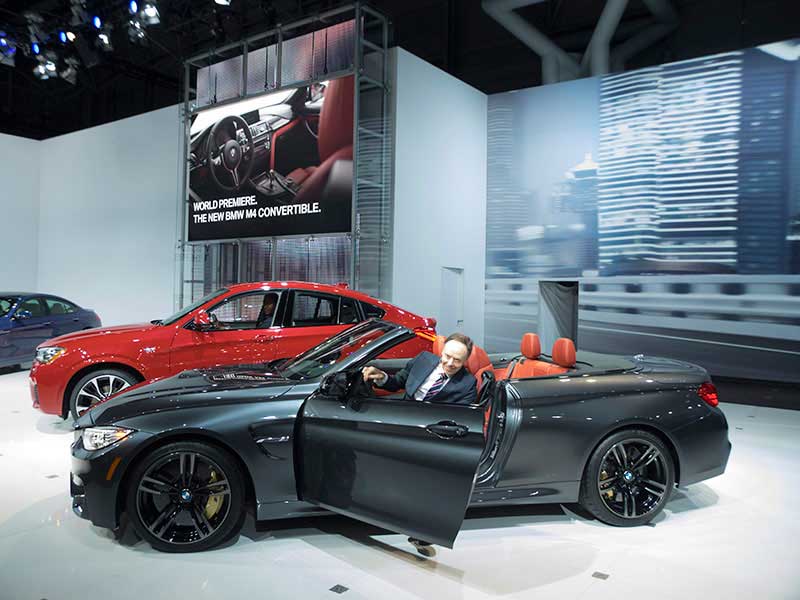 2016 Chevrolet Corvette Z06 Convertible
Let's face it; there are some among us for whom "enough" simply doesn't register. For these people, there can always be more—even when you're talking Corvettes. This is why Chevrolet also offers its sleek sports car in Z06 trim with a supercharged 6.2-liter V8 making 650 horsepower and 650 ft-lbs of torque. A rev-matching seven-speed manual transmission is standard, while an eight-speed automatic is an option. BTW, both transmissions have launch control functions. The automatic option marks one of two Z06 firsts for 2015. Previously, all Z06 Corvettes used fixed roofs and manual transmissions. Corvette's adaptive suspension system is reconfigured specifically for Z06 duty; along with larger brakes, wider tires, a carbon fiber hood, wider fenders, larger air vents, and a flat-bottomed steering wheel with carbon spokes.
All-new for 2015
On Sale Now
Pricing starts at $83,995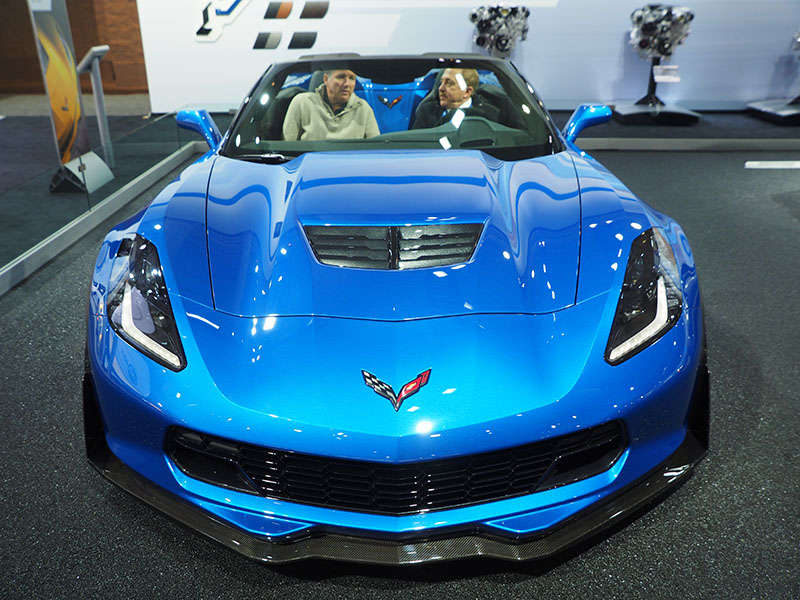 2015 Ford Mustang Convertible
Ford's iconic Mustang is responsible for establishing an entire genre of performance cars. For the 2015 model year, an all-new iteration of the original pony car debuted in both coupe and convertible formats. The new Mustang's power comes from a choice of three engines. The base model gets a 3.7-liter V6 with 300 horsepower and 280 ft-lbs of torque. Mustang's new turbocharged 2.3-liter four-cylinder makes 310 horsepower and 320 ft-lbs of torque. The V8 option is a 5.0-liter with 435 horsepower and 400 ft-lbs of torque. All three can be had with a choice of a six-speed manual, or a six-speed automatic transmission. Standard features include xenon headlights, keyless entry and ignition, cruise control, blind-spot mirrors, Sync voice control, and a limited slip differential.
Ford's Mustang Convertible is new for 2015
On Sale Now
Pricing starts at $29,100.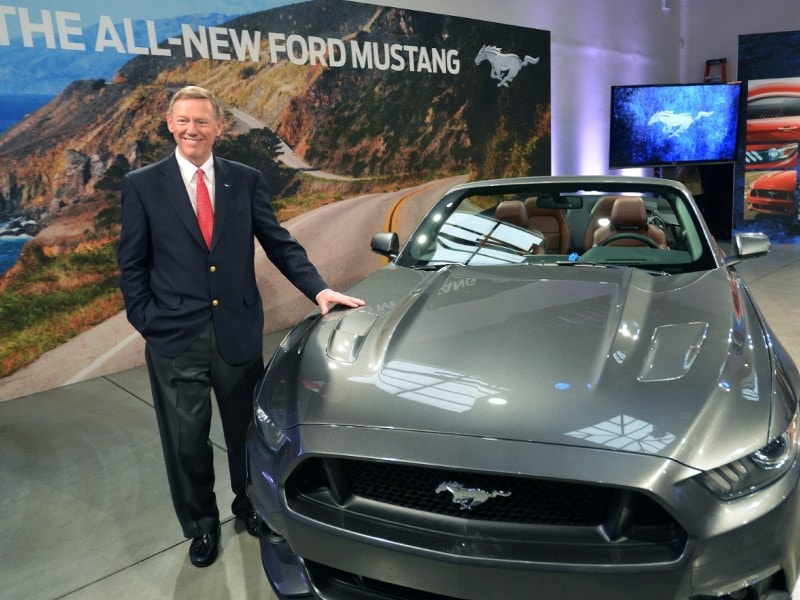 2016 Mazda MX-5 Miata
While photos of the 2016 Miata have circulated for quite some time, it has recently been confirmed the fourth-generation Mazda MX-5 roadster (which was revealed in July 2014), will come to the U.S. with a 2.0-liter Skyactiv-G four-cylinder engine, as well as Mazda's Skyactiv-MT manual transmission. We also know the powerplant will be using ultra high-compression, which means it's probably producing more than the 155 horsepower Mazda currently gets out of the engine. The powerplant is also mounted lower and farther rearward, which should give the new Miata a lower polar moment of inertia than the current MX-5. For those of you who haven't studied physics, we just said the new Miata should also be better handling too.
An all-new model, everything is changed.
On sale date has yet to be announced.
Pricing has yet to be announced.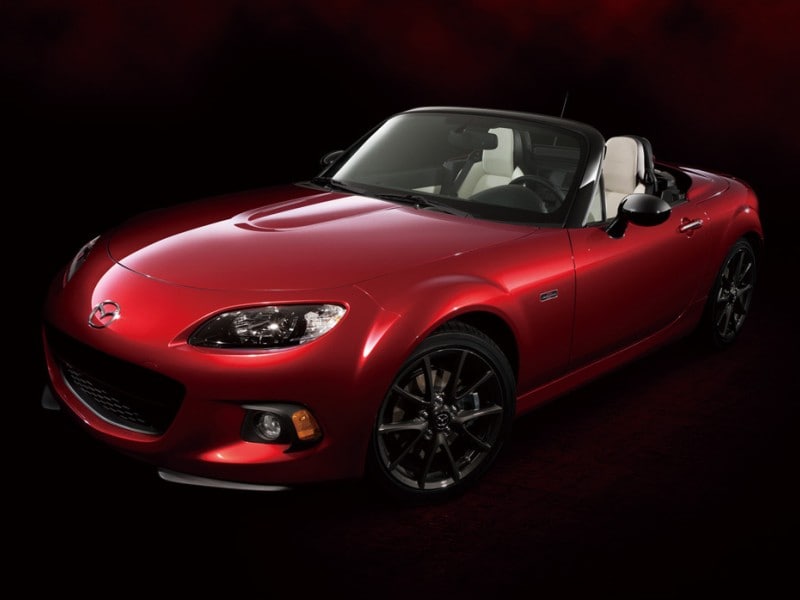 2015 Volkswagen Beetle Convertible
Though the shape has been around for nearly eighty years, Volkswagen's Beetle remains a singularly distinctive automobile. That it still manages to attract appreciative glances speaks volumes for the reverence with which the model is held. Beetle Convertible power comes from a choice of four engines; a 170-horsepower, 1.8-liter turbocharged four with 184 ft-lbs of torque; a 210-horsepower, turbocharged 2.0-liter four with 207 ft-lbs of torque; or a 2.0-liter turbodiesel with 150-horsepower and 236 ft-lbs of torque. All are teamed with front-wheel drive and a choice of a six-speed manual transmission or a six-speed automated manual.
The limited edition 2015 Beetle Convertible Classic features unique seat fabric, a navigation system, 17-inch Circle wheels, and SiriusXM Satellite Radio. Beetle Convertible TDI gets VW's new 150-horsepower, 236 ft-lb diesel engine.
On Sale Now.
2015 Beetle Convertible pricing starts at $25,345.