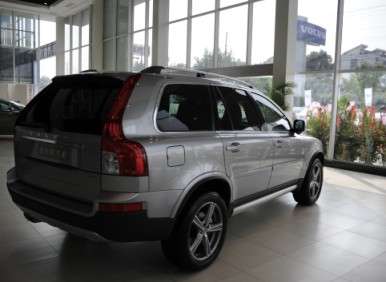 It's a simple matter of economics: High supply plus low demand equals great potential value for today's new-vehicle shoppers. Thus, while the recent buzz about the industry's fastest-selling new cars and trucks—the ones that stay on dealership lots for the shortest amount of time before being purchased—was no doubt fascinating, savvy shoppers know they aren't likely to get many price breaks on products that are in such high demand. On the other hand, looking at the flipside to that data, as provided by the team at TrueCar, tells a different story.
As you might guess, when vehicles start to pile up at dealerships, dealerships start to pile on the incentives to attract new buyers; and this can open the door to some surprisingly nice deals on some surprisingly nice vehicles—like the ones listed here, all of which are among the industry's top 10 in terms ofexcess dealership inventory.
Fiat 500
This is a tricky one, because high dealer inventories of the 500 have a lot more to do with the car's less-than-stellar launch process than anything about the vehicle itself. Consider: The 500 had its best month ever in March, when it sold 3,712 units, and that's a fairly strong performance for a car of that size. In fact, last month, the 500 outsold products like the Toyota Yaris, Mazda2, VW Golf, VW Beetle and all Scion models. Nonetheless, Fiat studios are offering customers cash back as well as enhanced lease and financing deals on both coupe and convertible models—excluding the 500 Abarth. With an MSRP that opens at just $15,500, this will likely be the low point for 500 pricing for the foreseeable future.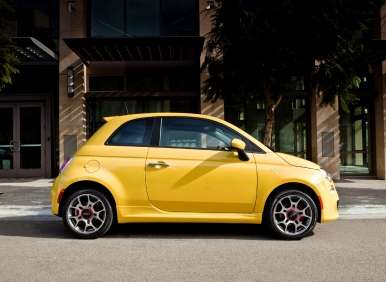 Chevrolet Corvette
America's homegrown supercar has long represented a huge value as compared to rivals with similar performance, and that price advantage is expanding in line with the growing number of 'Vettes waiting for new buyers. Just note that also expanding is the number of Corvette special editions that are coming to the market and likely to cause at least some uptick in demand. Among them will be new 60th anniversary editions and a reinvented Corvette 427 Convertible Collector Edition that is expected to be the best-performing Corvette convertible ever. Needless to say, these versions of the 'Vette may not offer much in the way of deals, but both the entry-level Corvette coupe (MSRP: $49,600) and convertible (MSRP: $54,600) will be even bigger bargains than normal.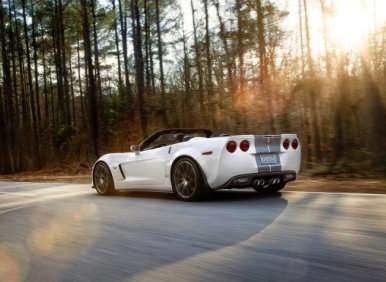 Chevrolet Volt
A relatively high sticker price of $39,145 combined with notably bad press—some of it politically motivated—has scared away Volt shoppers in droves, but owners absolutely love the car, and it's also won "best value" awards in some of the top third-party studies in the country. Throw in a +35-mile all-electric driving range, a high-efficiency internal-combustion engine that extends that range for hundreds of more miles—while delivering 37 mpg in combined driving—and thousands of dollars of available tax credits, and the result is a car that doesn't seem like it would need extra incentives to sell. But it does, and it's getting them.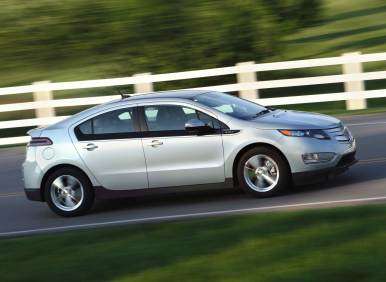 Mitsubishi Outlander
One of the last of the old-school crossovers, the Outlander still offers a lot of capability, including Mitsubishi's Super All-Wheel Control all-wheel-drive system; a long list of standard features, from a six-speaker 140-watt sound system with Digital Signal Processor technology to LED taillights; and a clean, sophisticated exterior design. And even though the Outlander can't crack the 30-mpg mark on the highway like the next-gen Ford Escape, the Mitsubishi actually offers a higher city rating and the exact same combined rating as the entry-level model: The Outlander posts an EPA line of 23 mpg city/28 mpg highway/25 mpg city, while the Escape goes 22/31/25. In addition, the Outlander—stickered from $22,345—provides the opportunity for a discount double play, since not only is it among the country's slower sellers, but it's also in the final year of its life cycle.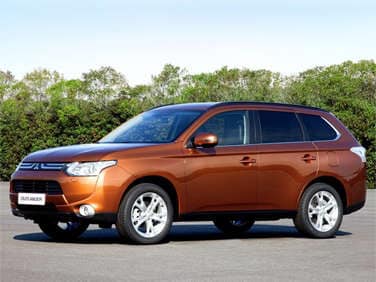 Honda Civic Hybrid
The Civic Hybrid enjoyed a very strong 98.1 percent jump in sales in March, but the problem is that this represented just 906 deliveries. To put that number into context, the Toyota Prius family sold more than 28,000 vehicles last month. True, that latter mark includes sales for a number of different Prii, but Honda's commitment to the hybrid market hasn't brought the kind of sales the company expected no matter how you slice things. Which helps explain why Honda is slicing hundreds of dollars off the car's $24,200 price tag, while also showcasing a variety of financing offers. And remember, the car itself showcases EPA marks of 44 mpg in city, highway, and combined driving.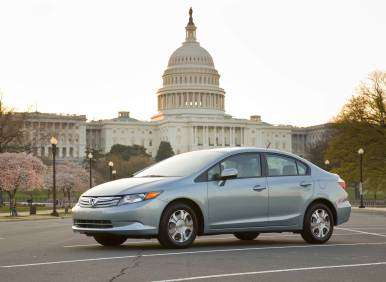 Infiniti EX35
Despite its sleek and sensuous exterior, impressive driving dynamics, and crossover-style versatility, Infiniti sold just 378 EX35s in March and a mere 1,010 through the first quarter of 2012. That's awfully low, even for a low-volume brand like Infiniti, and the vehicle is likely to slip further off the ol' radar screen now that the launch of the larger Infiniti JX is sucking up more of the division's attention. Infiniti's response has been to throw money at the EX35, making the vehicle a great catch. Shoppers can expect a number of different financing and lease deals on the EX35, while hardcore hagglers should be able to whittle its purchase price down well under its $35,800 MSRP.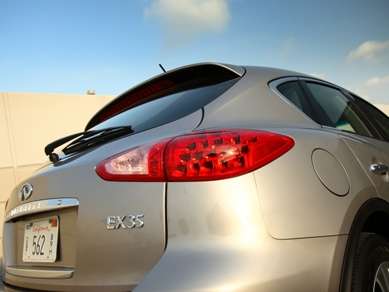 Nissan NV
The market for commercial vans has been fairly robust in recent months, with the Blue Oval selling more than 29,000 of its Ford E-Series vans through the first quarter of 2012, and GM moving a little over 20,000 of its Chevy Express/GMC Savana entries. During that same time, Nissan has sold just 2,795 NVs—and this was the case even though the Nissan vans are brand-new models and that other trio has been lurking around relatively unchanged for years. The NV is available in a number of configurations for both cargo- and passenger-carrying, with a pre-deal starting price of $24,950.