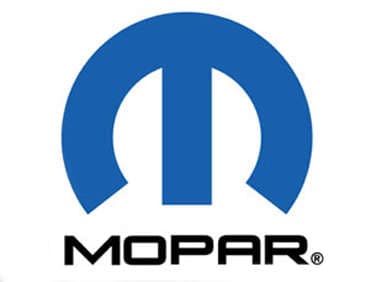 It looks like Mopar is coming to Motown, and in a big way, too. The Chrysler Group will continue boosting the presence of its parts and aftercare division by introducing the Mopar-enabled Chrysler 200 Super S and Dodge Charger Redline at the upcoming North American International Auto Show in Detroit.
And while it's no surprise to see tuned-up vehicles like these hit the show floor, Chrysler's efforts to grow its Mopar business—both here and internationally—are something that will bear watching. As a quick reminder, 2011 certainly saw a lot of Mopar action: Here in the U.S., for example, highlights included Mopar's introduction of its first goodies for the Fiat 500, the debut of the JK-8 pickup kit for the Jeep Wrangler Unlimited and a rebooted customer website; internationally, the Chrysler Group brought Mopar to the Frankfurt Motor Show in Germany, and then opened Mopar distribution centers to Shanghai and Dubai.
Chrysler also already has confirmed that the 200 Super S and Charger Redline are just a beginning for 2012. Mopar will go on to introduce a series of new products throughout the current auto show season.
Interestingly, forging a strong public identity for Mopar like this parallels the automaker's new strategy with its SRT group, which is now a stand-alone brand of its own. Taking this tack could be a nice differentiator for the Chrysler Group, particularly considering the increasingly high levels of competition that now exist in the industry.
Now let's get down to the ol' nitty-gritty with this latest Mopar pair, shall we?
Chrysler 200 Super S by Mopar
Those with long memories may recall that Chrysler showed off a concept vehicle at last year's Detroit auto show with the exact same moniker and the same kind of high-style focus, but the package has been refined somewhat for 2012 production. Well, technically, there are two packages involved, both building off of the top-of-the-range Chrysler 200 S model.
The Stage One content gives the car a sportier, more sophisticated look with a heavy dose of satin chrome trim that accents the fog lights, grille surround, light bar and belt moldings, and that's accentuated by a gloss black upper grille—hosting a recessed Chrysler "wing" badge—as well as black chrome "200" badging on the exterior and a matte black rear diffuser with attached exhaust openings. The dual grille itself is mesh, and looms over a large chin spoiler out front; a fresh trunk-lid spoiler provides a counterpoint at the back. New side sills and 18-inch alloy wheels in gray or "hyper black" also fill out the spec sheet.
Drivers who choose the Stage Two package are rewarded with a coil-over suspension that delivers a lower center of gravity and improved handling, along with a cold-air intake and cat-back exhaust that should add a few more ponies to the car's award-winning 283-hp Pentastar V-6 engine.
Pricing is not yet available, but the 2012 Chrysler 200 S—without the "Super" packages—starts at $26,365 and is loaded with premium accoutrements.
Considering the "regular" 200 was able to double sales last year as compared to the Chrysler Sebring, it's clear there's a fair amount of interest in the automaker's mid-size offerings; with no other mainstream automaker offering such an extensive, performance-esque trim package in the midsize segment, this is a good example of how Chrysler is making the best of a no-longer-all-that-bad situation.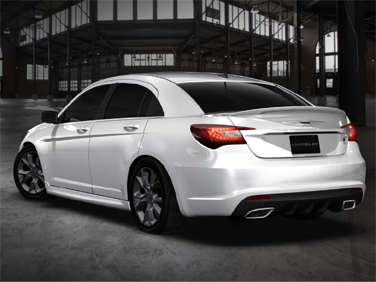 2012 Dodge Charger Redline
For those whose need for speed can't be fulfilled by the Charger SRT8 or SRT8 Super Bee, Mopar and Dodge have teamed up on the Charger Redline, delivering an even more focused approach to full-size performance. The Redline follows the same basic packaging strategy as used with the 200 Super S, but provides three levels of upgrades.
To lower the Redline's weight and improve its aerodynamics, the Stage One setup deploys a carbon-fiber chin spoiler, a three-piece carbon-fiber rear spoiler and carbon-fiber door scoops that bring a further sense of drama to the Charger's signature body-side scallops. In addition, the front of the car boasts an aggressive two-piece grille with a body-color surround and Dodge's iconic "crosshair" grille insert, done in black to complement the vehicle's model-specific Redline Tri-coat paint scheme. The car rides on a set of tasty 20-inch Black Envy Mopar wheels, showcasing black-painted wheel faces and polished accents, and also wears some nifty badging, including heritage-style "R/T" badges and a matte-black vinyl roof graphic.
On the inside, the Redline is appointed with an aluminum shift and instrument panel bezels, the latter of which is set off by a Redline perimeter accent and stainless steel pedal covers with rubberized surfaces that prevent slipping
Stage Two heats up the hardware with three bolt-on power enhancers with a cat-back performance exhaust system, a front-tower cross brace and hi-performance brake linings.
Then there's the elephant in the room—or in the engine bay, actually. It's a 426-cubic-inch HEMI V8 crate engine that Dodge calls the "Elephant Motor," and it's the centerpiece of the Stage Three package. That 7.0-liter powerplant relies on features like an aluminum block, forged-steel crankshaft, forged-aluminum pistons, forged-steel H-beam-style rods and an 11:1 compression ratio to serve up 590 hp—10 more ponies than in engine of the Chevy Camaro ZL1.
More information as regards pricing and availability for the Dodge Charger Redline packages will be released at a later date.