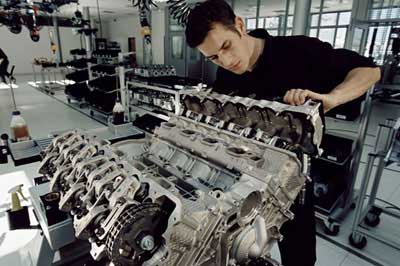 From its beginning in 1967, AMG has had one vision: To engineer, design and develop high performance engines. Almost 40 years later, an AMG badge on the back of your Mercedes declares instant status. Though known for their go-fast capabilities, AMG engineers also modify the stock suspension, brakes, transmission, and exhaust, and caps off every masterpiece with a slick set of unique wheels. To ensure exclusivity, each AMG vehicle is fitted with a signature plaque signed by the master technician that built the engine. When all is said and done, AMG-massaged cars are among the most powerful road legal cars to cruise today's streets and highways.
The AMG upgrade isn't cheap and is reserved for those with deep pockets, a penchant for power and a desire for dominance. From the 362-horsepower motor in the C55 to the asphalt-pounding 604-horsepower engine found in the SL65, AMG models are serious performance machines and have rightly earned the respect of enthusiasts all around the world.
C55 AMG
The Mercedes-Benz C55 AMG may be the least expensive and least powerful of the AMG lineup, but that doesn't mean it shouldn't be taken seriously. Producing 362 horsepower and 376 lb.-ft. of torque, the C55 AMG can reach 60 mph from a standing start in just 4.9 seconds.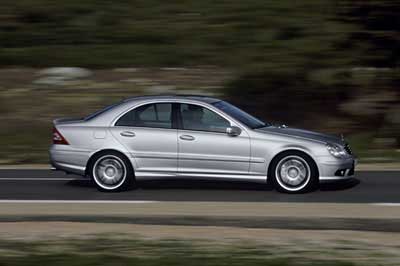 CL55 AMG
In stock form, the Mercedes-Benz CL-Class exudes class and commands respect. Adding the supercharged, 493 horsepower V8 from AMG puts it in a whole new category. The CL55 AMG is capable of delivering 0-60 acceleration times of 4.6 seconds.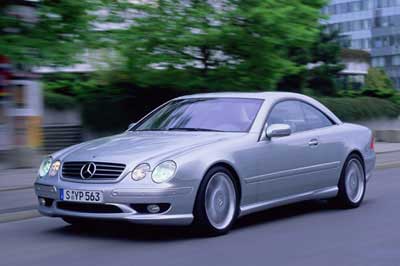 CL65 AMG
The Mercedes-Benz CL65 AMG is stuffed full of a 6.0-liter, twin-turbo V12 producing a mind-numbing 604 horsepower and an unbelievable 738 lb.-ft. of torque. The CL65 AMG will launch you from a standing start to sixty miles per hour in a mere 4.2 seconds – super-car numbers in a stylish coupe that is civil enough to serve as a daily driver.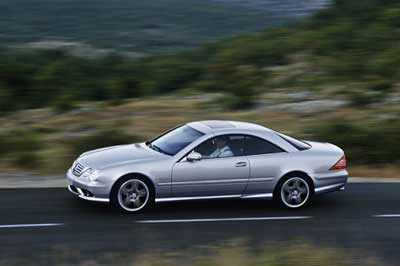 CLK55 AMG Cabriolet
If top-down speed is your style then the Mercedes-Benz CLK55 AMG Cabriolet is for you. Delivering 362 horsepower from a 5.5-liter V8, the CLK55 AMG Cabriolet is capable of 5.2-second run to 60 mph.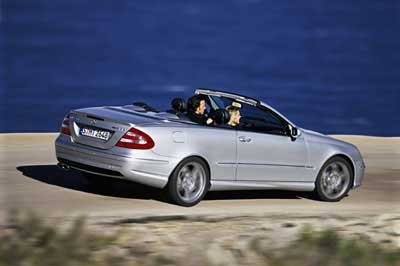 CLK55 AMG Coupe
With 362 horsepower and 376 lb.-ft. of torque, the Mercedes-Benz CLK55 AMG Coupe delivers on its reputation for performance with a 0-60 acceleration time of five seconds flat.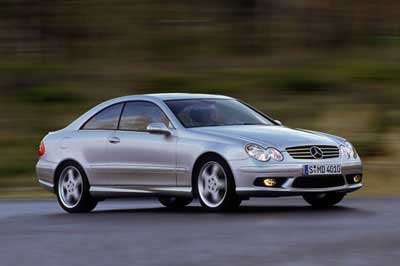 CLS55 AMG
With unparalleled design and performance capabilities to match, the Mercedes-Benz CLS55 AMG is a car to lust after. The supercharged V8 produces 469 horsepower and touts 516 lb.-ft. of torque, providing the CLS55 AMG with a 0-60 acceleration time of 4.5 seconds.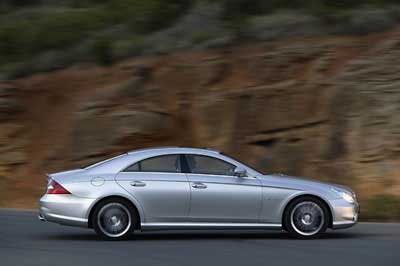 E55 AMG Sedan
With a supercharged 5.5-liter V8 engine producing 469 horsepower and 516 lb.-ft. of torque, the Mercedes-Benz E55 AMG Sedan is capable of running a 0-60 acceleration time of 4.5 seconds.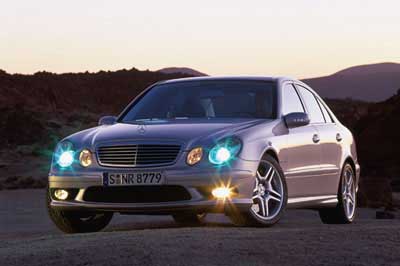 E55 AMG Wagon
Need a wagon that can safely haul seven people and ass at the same time? The Mercedes Benz E55 AMG Wagon can deliver on those requirements in a big way. With 469 supercharged horsepower and 516 lb.-ft. of torque available at request, the E55 AMG Wagon is one serious family hauler.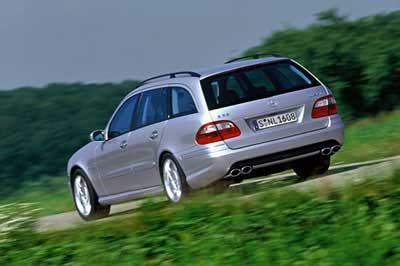 G55 AMG
Touted as the most powerful SUV on the market, the G55 AMG's V8 produces 469 horsepower and 516 lb.-ft. of torque. The G55 AMG's blocky styling and SUV body shell make this truck a real sleeper.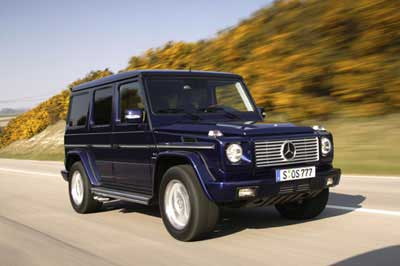 S55 AMG
When it comes to large, roomy sedans that can deliver super-car performance, the Mercedes-Benz S55 AMG is a serious contender in the heavyweight division. The supercharged, intercooled, 24-valve V8 delivers 493 horsepower to the rear wheels, launching the S55 AMG to 60 mph in a mere 4.6 seconds.