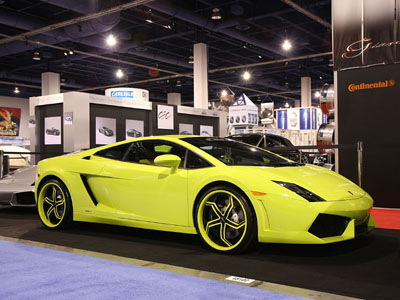 Roger Federer walks into the Lamborghini dealership and throws a tennis ball to a salesman. He says, "Build me one in this color." Or so that's how we'd like to think this Lamborghini ended up coated in this stunning color. Giovanna matched the color of these 20-inch GFG wheels with input directly from the Lamborghini factory in Bolognese, Italy, and we're pretty sure you could drop jaws outside a Braille readers' convention with this car. It should be noted that this is the only LP560-4 we saw at SEMA. Score one for Giovanna on the find.
Photo Credit: MyRide Staff
Page 2
Way too many times Mercedes-Benz body kits detract from the stealth nature that makes the vehicles so appealing to begin with. Not this one. The whole package, from the contrast between the off-white wheels and the triple-black paint, to the double-stacked exhaust pipes, makes this Mercedes CL550 look immortal among a sea of earthbound Benzes. Big nod to Strut, known foremost for their "car jewelry", on these wheels -- very sharp.
Photo Credit: MyRide Staff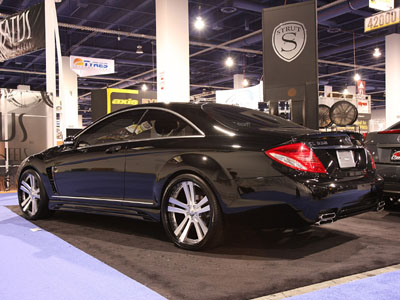 Page 3
We'll be the first to admit, living in Southern California jades you in ridiculously embarrassing ways. We've found ourselves shrugging our shoulders at Porsches, and Bentley Continental GT sightings are an everyday occurrence. Even so, this Bentley Continental GT-based Tetsu GTR turned our head so hard we popped a vertebra. One of 29 in the world, the Tetsu GTR isn't pretty by most standards, but it's a true stunner: flashy, outrageous, controversial, and don't-even-bother-asking expensive.
Photo Credit: MyRide Staff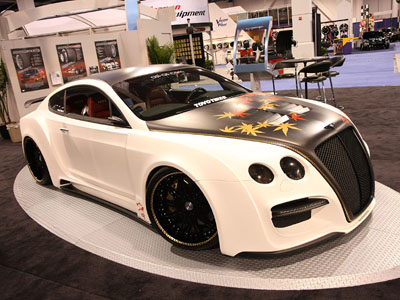 Page 4
If this vehicle had no engine inside, we would still consider its inclusion on this list. When we found out it was packing a 1,200-horsepower twin-turbo V-8, we were basically left no choice. Capable of hitting 60 miles per hour in a claimed 2.5 seconds, its power isn't just stunning, it's downright violent. At an estimated $450,000, it's still way cheaper than space tourism.
Photo Credit: MyRide Staff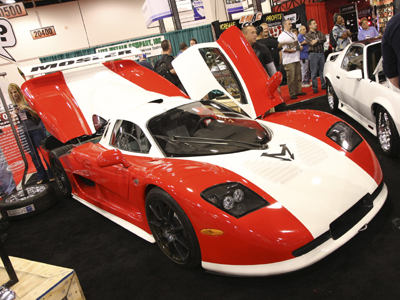 Page 5
We had to work at least one lowrider into our coverage, and this seemed like an appropriate place to do it. Sometimes stunners leave you speechless, like when someone cuts off the roof of a Lexus GS 300 and drops the suspension five inches. This would garner more attention on the street than a burning parade float anchored by Brazilian G-string models.
Photo Credit: MyRide Staff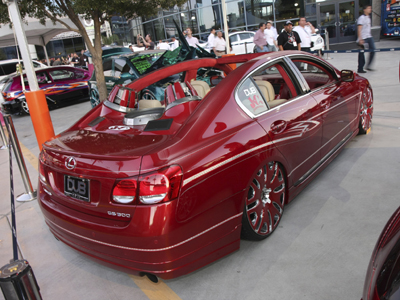 Page 6
Check out the best accessories, wheels, audio systems, custom cars and even green technology at the 2008 SEMA show!
Photo Credit: MyRide Staff