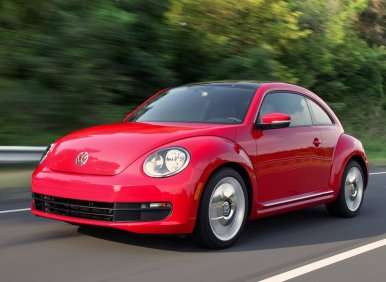 Auto sales in the U.S. showed continued growth in March, with deliveries up by 12.7 percent for the industry as a whole. But while nearly every brand got in on the action, certain individual models separated themselves from the pack with particularly huge sales improvements. Ten of the most important are listed here, just remember: These aren't necessarily the absolute highest gainers. Most low-volume products aren't included, so you won't find entries like the new Volkswagen Beetle, despite its March sales increase of more than 5,000 percent—after all, that mark reflects a fairly modest 1,969 deliveries.
March U.S. Auto Sales—Volkswagen Passat
Volkswagen Passat—Despite the Beetle's eye-popping growth, it was far outdistanced by the new Passat, which notched an amazing 33,340 percent increase in sales last month. And keep in mind, this represented a robust 10,032 deliveries.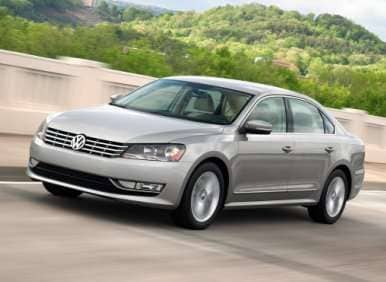 March U.S. Auto Sales—Chevrolet Volt
Chevrolet Volt—March showcased a shocking 276.5 percent jump in Volt sales, as former President George H.W. Bush's purchase (for his son Neil) helped the car achieve 2,289 sales. FYI: The Nissan LEAF sold 579 units in March.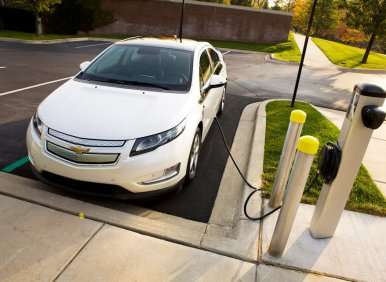 March U.S. Auto Sales—Subaru Impreza
Subaru Impreza—What a difference the Impreza's new fuel-economy ratings make! Thanks to an EPA line that's now up to 27 mpg city/36 mpg highway/30 mpg combined, the Impreza delivered 8,545 units last month for a 214.3 percent improvement.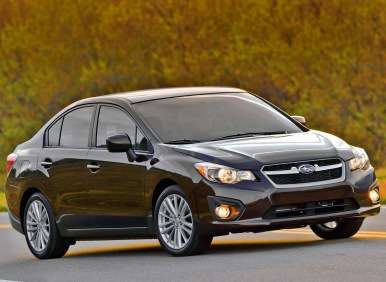 March U.S. Auto Sales—Chrysler 300
Chrysler 300—With its sophisticated new style, award-winning infotainment solutions, high-performance HEMI engines and eight-speed automatic transmission, the 300 posted 7,336 sales in March for a 169 percent step in the right direction.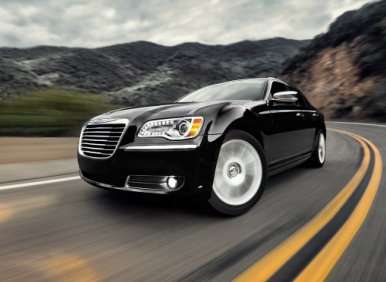 March U.S. Auto Sales—Chrysler 200
Chrysler 200—The Chrysler brand's mid-size sedan set an all-time monthly volume record in March, with 14,914 sales, and its growth rate of 121 percent was pretty impressive, too. That helped the Chrysler Division garner its ninth straight month of year-over-year sales gains.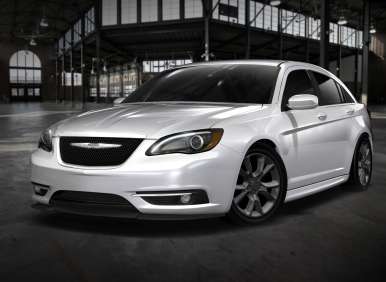 March U.S. Auto Sales—Kia Optima
Kia Optima—Kia's stylish mid-size sedan is on a serious roll, garnering a 117.8 percent sales boost in March on deliveries of 15,008 units. With both the Kia Soul and Kia Sorento also topping 10,000 sales last month, Kia is the fastest-growing car company in the U.S.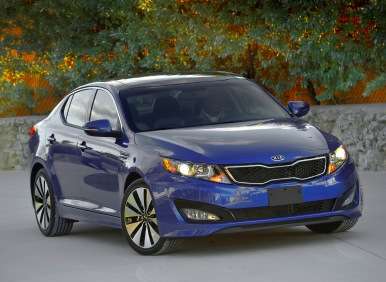 March U.S. Auto Sales—Mazda6
Mazda6—It's not new, and it doesn't yet boast Mazda's high-efficiency SKYACTIV powertrain, but the Mazda6 still managed to lift sales by 90 percent on a volume of 7,855 units. And that's actually a slight step down for the car, which has improved sales by 93.7 percent CYTD.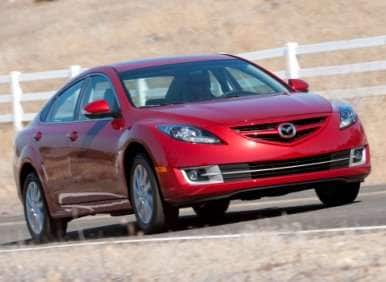 March U.S. Auto Sales—Ford Focus
Ford Focus—Although fleet sales certainly helped, the Focus saw its best March sales ever last month, delivering 28,293 units to lead all comers in the compact segment. The Focus' performance reflected a 64.7 percent increase over March 2011 sales.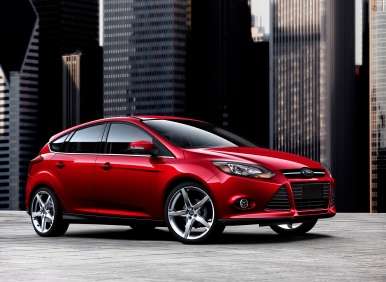 March U.S. Auto Sales—Chevrolet Malibu
Chevrolet Malibu—Fleet customers likely made an impact here, too, but the Malibu's 23,887 sales and 53.6 percent sales increase are still worth noting when you remember the 2012 model, still responsible for most of the deliveries, is at the very end of its life cycle.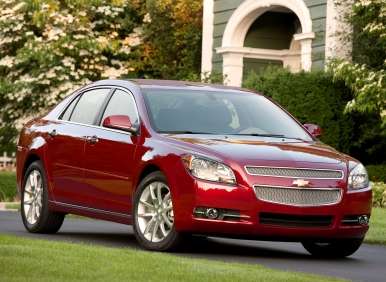 March U.S. Auto Sales—Honda CR-V
Rivals like the Chevy Equinox and GMC Terrain both pushed sales northward by about 35 percent, but the CR-V handily topped those competitors thanks to an all-time monthly sales record. The No. 1 crossover in the country in March tallied 30,868 deliveries for a 40.3 leap in sales over March 2011 and remains on a record-setting pace for the year.