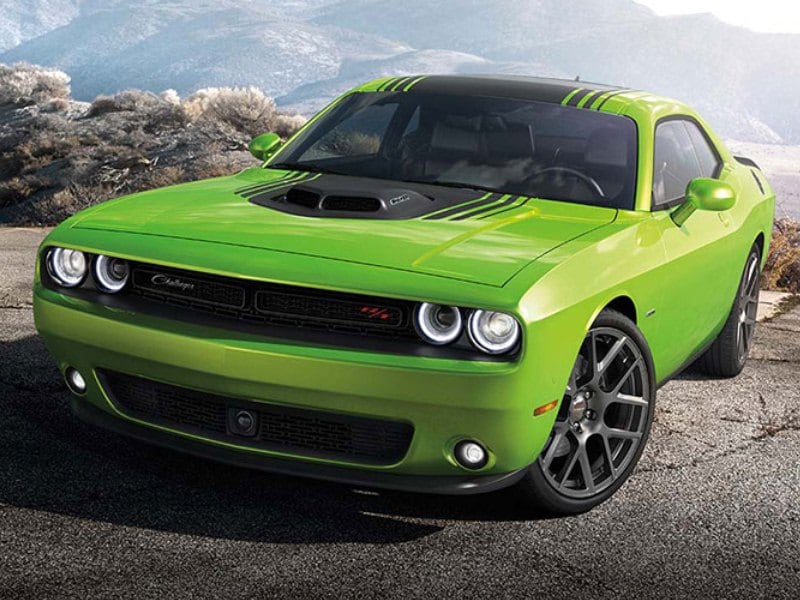 green dodge challenger
If you see a car in green, does it make you stop and do a double take in amazement, or put a smile on your face while remembering a certain a green car from the past? Green is definitely not the most popular of color choices, but it does grab attention and we believe that a green car can bring you some luck.
While some reports claim that red new car buyers pay a better price and green car lovers often pay above invoice, however one thing is for certain: whether it is British Racing Green or a bright lime shade of Kermit, any automotive manufacturer who takes the risk of setting a green covered car out into a sea of Pearl White, silver and Tuxedo Black banality must believe that their four wheeled automobile has enough style and/or performance to pull off a color that is traditionally reserved for racing as well as "LOOK AT ME" machines. However there is no clear explanation as to why these brave daring designers take such a risk, but maybe, just maybe, they have a little Leprechaun on staff.
The following are our favorite cars that come in untraditional greens and while some of them may require a whole pot o' gold to procure, they all have the potential to take you to the end of the rainbow. Who cares if it isn't the most popular color car? It just needs to make you lucky.
Pictured: Lamborghini Miura
Photo Credit: London Telegraph
Ford Focus RS - Ultimate Green
The Ford Focus burst back into the scene in the U.S.A. a couple of years ago and changed the way that Americans not only saw the model that had left our shores so many years before but saw it in all of its Euro-brilliance. Compact cars were no longer econo-boxes and could be fun reflections of the driver's personality. In that crazy lime, no one doubts that a Focus driver is anything but boring. Setting the fun-to-drive mentality that is now a standard for the class, the Ford Focus rocks the green in all of the right ways. With the great success of the Focus ST, the new power player on the block is the RS which is making its way to the U.S. in 2016.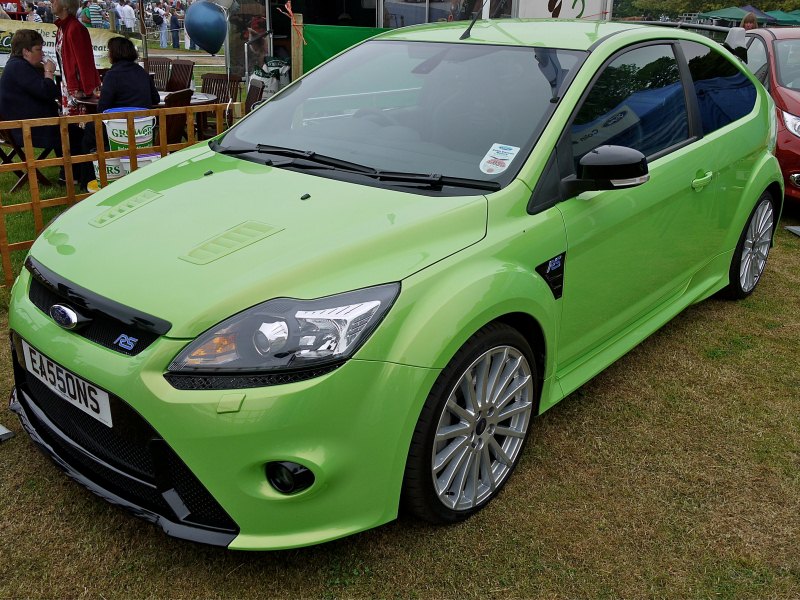 Chevrolet Camaro - Green Flash
It is mean, it is green and it has to be one of the favorite colors for fans of the Camaro. The Green Flash takes the new body/old soul muscle car to an eye-popping level. Under the hood lives a 426 HP V-8 engine, this green only lasts for one year since its a special edition.
On a side note, the one of a kind Chevrolet Camaro Hot Wheels Concept was a pretty nifty green treatment as well.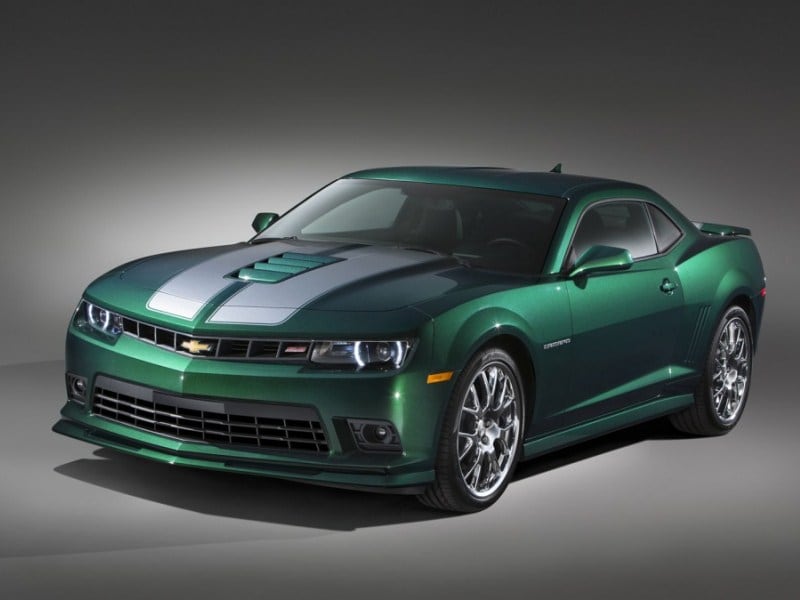 Mazda2 - Spirited Green Metallic
Looking like an adorable elf, theMazda2 shines bright in Spirited Green Metallic and is another one of the early segment leaders who took a stand in a bright color while throwing in a heavy dose of fun driving. Leading urbanites on a new adventure through the fun world that is the compact car category, the Mazda2 is a clever bookend to the Mazda story.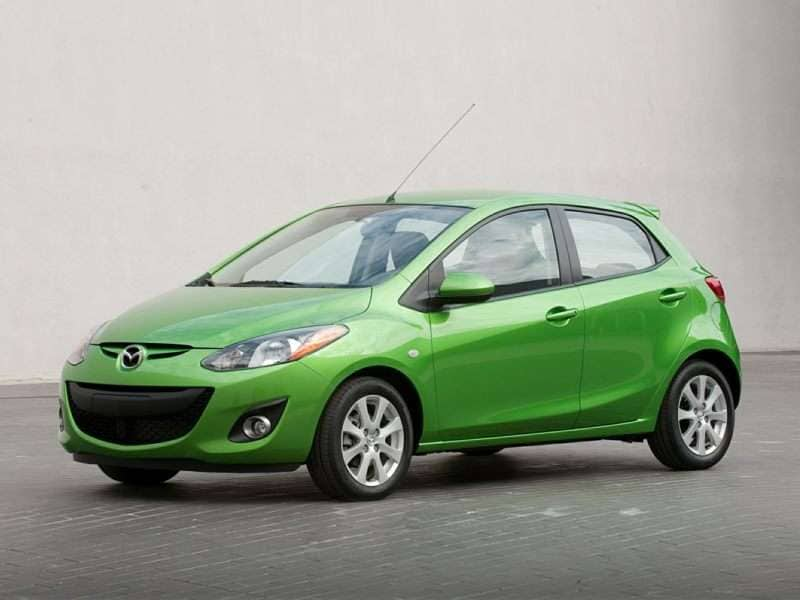 Land Rover Range Rover Evoque - Colima Lime Green
While there are other Land Rovers that have shown up to the urban trails in variations of green, it took the award winning, all-new 2012 Range Rover Evoque to brighten the scene in Colima Lime Green. As our Autobytel 2012 Luxury SUV of the Year, the key to the Evoque is fun and in green, it says that it will travel over hill and dale to get you to your pot of gold.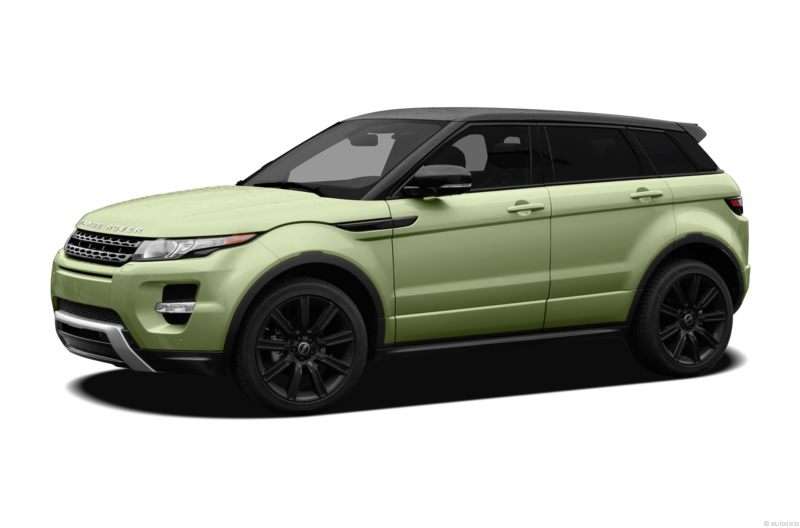 2012 Hyundai Veloster - Electrolyte Green
Our Autobytel 2012 Car of the Year was none other than the sprite known as the 2012 Hyundai Veloster, which takes the green of the Ford Fiesta and takes it up a notch by showing off its fine lines in Electrolyte Green. This 3-door surprise edges the line between the flashy high-performance, track ready cars that cost 3 times as much and the practical world that it serves to excite. It just is that awesome in its own lucky green.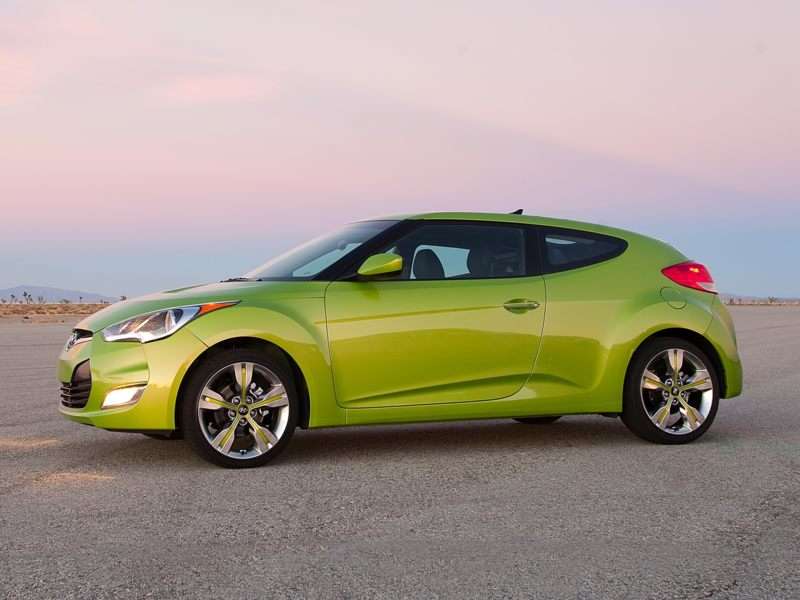 Tesla Roadster - Racing Green
Speaking of flashy high-performance, track ready cars ... how about one that is 5 times the price of the Hyundai Veloster but is entirely electric? The Tesla Roadster does come in a traditional British Green but who wants tradition if you are telling the whole world that you are off the oil and at the same time can be in a spine-tingling Racing Green? This car screams, "I am green. I am fast. And, I am green."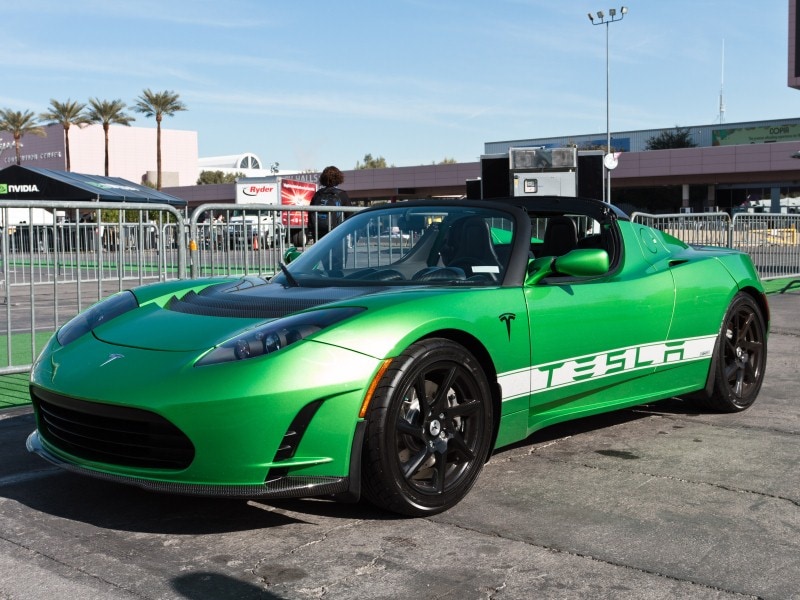 Photo by Tesla
Lotus Elise - Krypton Green
Not to be left behind by its electrical sibling, the Tesla Roadster, the 2011 Lotus Elise is the older child who shows off a more affordable side of good design in Krypton Green. While Tesla may have a marketing better adept at giving sexy to car colors, the Lotus is the bones of the family (loosely related family if you ask the parents). At about half of what a Roadster will set you back, the Elise is the track car of choice for hard-working Leprechauns everywhere.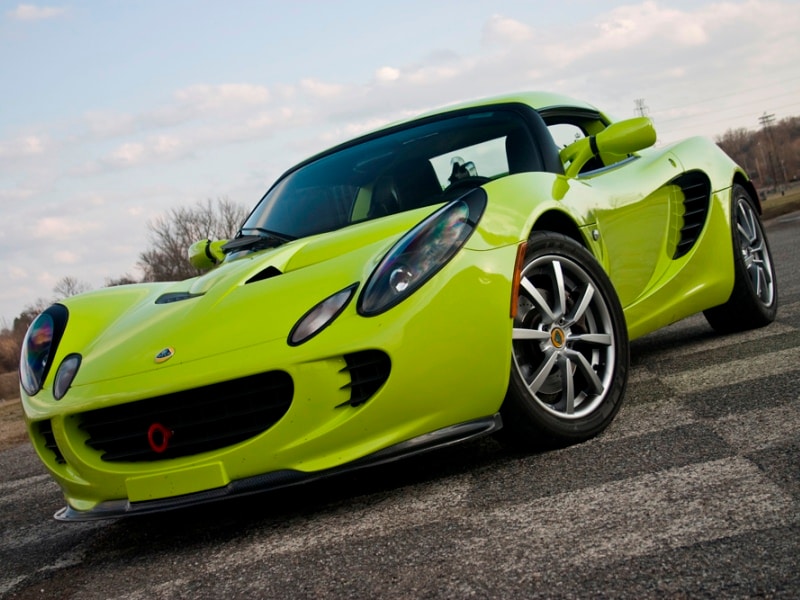 Jeep Renegade - Commando Green
This picture may look confusing as you probably have never seen the Jeep Renegade. This all-new model is available for the first time ever. This camo-ed compact SUV can sneak through the wilderness or can hit the dunes of Glamis with the best of the motocrossing Leprechauns and still look lucky.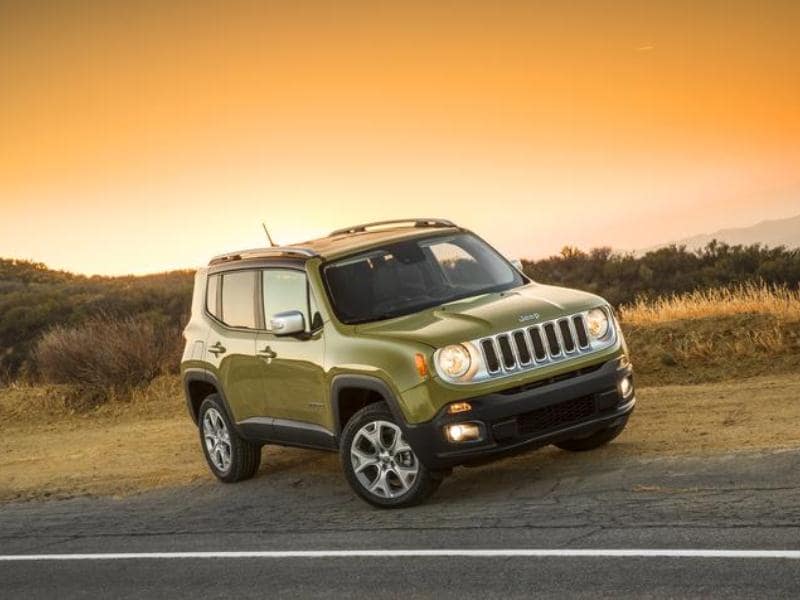 Kia Soul - Alien Green
Is this Hamsters versus Leprechauns? The coy upstart known as the Kia Soul is selling like hotcakes, and while it may not be from Roswell or Area 51, it creates its own atmosphere in Alien Green. Refreshed for this year, it is far out-hipping its predecessor, the Scion xB. It must be the Luck of the Irish that has given this cool, green-wearing boxy-charmer its extra boost. Dare we say, Hamsters +1?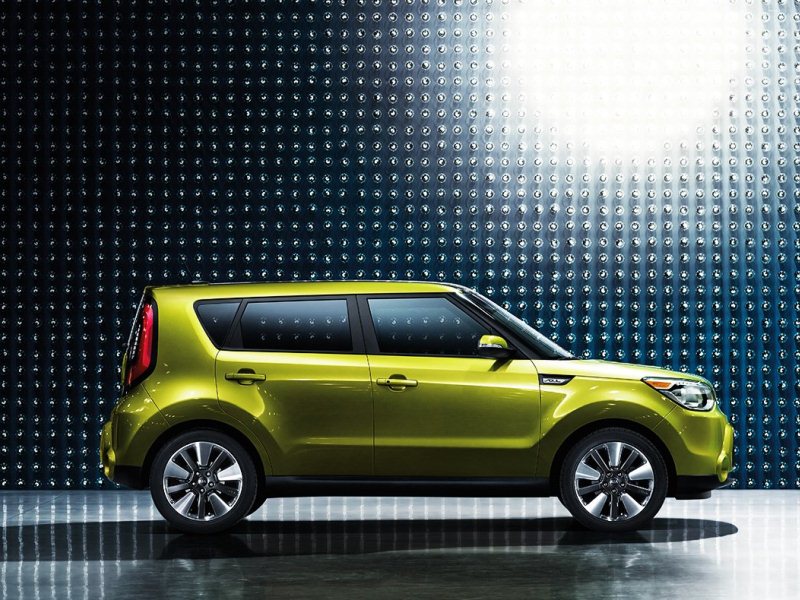 Ford Mustang Boss 302 - Gotta Have It Green Metallic
The name says it all: Gotta Have it Green is the St. Paddy's Day pick of all of the Bosses. The Ford Mustang Boss 302 one cool way to race to the end of the rainbow. You may not be very inconspicuous but you will get there super-fast and in heritage worthy muscle car style. And with 444-hp, you might have to be careful to not overshoot that pot of gold.
The Ford Mustang Boss 302 was Autobytel's Sports Car of the Year.