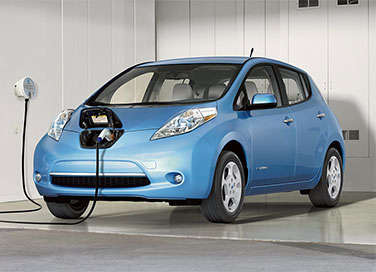 The electric cars are coming - and we don't mean hybrids.  The list of electric cars that rely exclusively on battery power has grown significantly for 2013, with several major players joining the all-electric game with limited production models of their own.  This testing of the waters from big automakers could become a regular habit as time goes on, with the tightening of federal fuel mileage requirements and the growing eco-consciousness of car buyers forcing companies to make some hard decisions about the future of their lineups.
Let's take a look at the list of 9 electric cars that are available for the upcoming year.
List of Electric Cars - 01 - 2013 Nissan Leaf
The 2013 Nissan LEAF was one of the first modern all-electric cars to make a splash on the market.  Although adoption rates haven't been quite as robust as initially predicted, the Nissan Leaf's sub-$30k MSRP (lowered for the current model year) and the strong availability of federal tax rebates that go with it have made it an appealing choice for urban commuters.  2013 brings a quicker charge rate for the Leaf, allowing its battery to be replenished in a mere four hours, and its range is also predicted to increase from the 73 miles offered by the 2012 edition of the car.  The compact hatchback continues to provide 107 horsepower and 207 lb-ft of torque from its electric motor.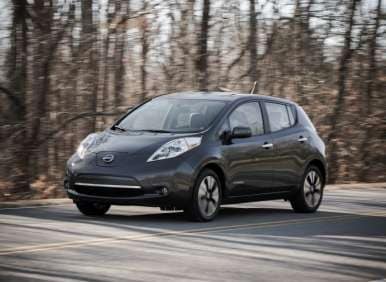 List of Electric Cars - 02 - 2012 Tesla Model S
The 2012 Tesla Model S is a luxury car that is powered exclusively by a battery and it comes in both five and seven passenger editions (made possible by an optional rear-facing third row of seating).  The Tesla Model S isn't just gorgeous to look at, it also allows buyers to select from three distinct levels of performance by way of the battery packs that has to offer. The base 60 kWh battery comes with 302 horsepower and a 208 mile range, while the 85 kWh edition of the car upgrades to 362 horses and 265 miles of range.  The top-tier 85 kWh Performance model makes 416 horses, matches the range of the standard 85 kWh version of the sedan, and can hit 60-mph in a scant 4.3 seconds.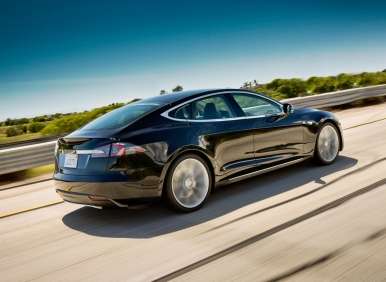 List of Electric Cars - 03 - 2013 Ford Focus Electric
Returning to the more affordable side of the electric car spectrum is the 2013 Ford Focus Electric.  The Ford Focus Electric looks almost identical to the standard hatchback version of the Focus but it swaps out the former's gas-powered drivetrain for an all-electric design.  In addition to a high equipment level, the Focus Electric features a 143 horsepower battery-powered electric motor that is capable of traveling up to 76 miles between charges.  Like the Leaf, the Ford Focus Electric's 240-volt charging system can top up an empty battery in about four hours.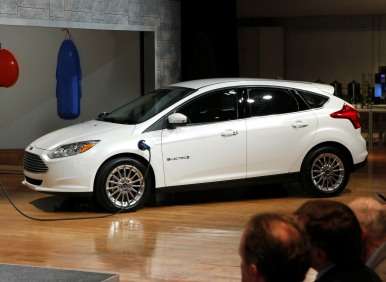 List of Electric Cars - 04 - 2012 Toyota RAV4 EV
The 2012 Toyota Rav4 EV is in some ways a blast from the past, as the Japanese giant had previously offered an electric version of the compact SUV but withdrawn it from the market in 2003.  The new Toyota RAV4 EV is being produced in partnership with the electric car specialists at Tesla, and it is currently available in limited numbers (roughly 2,600 will be produced).  The RAV4 EV delivers a feisty 154 horsepower and 273 lb-ft of torque (when set to Sport mode), and it comes exclusively in front-wheel drive trim.  73 cubic feet of total cargo space make the Toyota a very practical electric vehicle, and its 113 mile battery range is impressive for its class.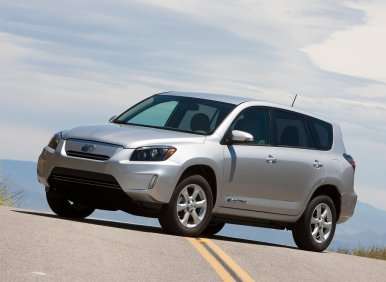 List of Electric Cars - 05 - 2012 Mitsubishi i-MiEV
The 2012 Mitsubishi i-MiEV is the little electric car that almost no one has heard of, with well under 1,000 examples sold since it was first introduced in 2011.  The Mitsubishi i-MiEV is a tiny, four-door hatchback that isn't intended to be anything more than a city car for those who only occasionally need personal transportation.  The i-MiEV is motivated by a 66 horsepower electric motor that also produces 145 lb-ft of torque, and depending on driving style it can travel as far as 62 miles before its small battery needs to be recharged.  Luxuries are few and far between inside the Mitsubishi, but folding down its rear seat reveals 50.4 cubic feet of useful cargo space.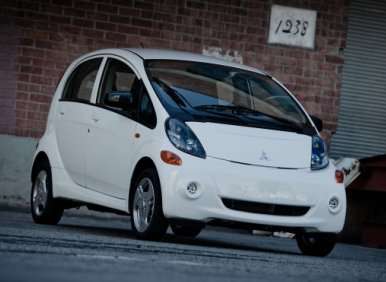 List of Electric Cars - 06 - 2013 Smart Electric Drive
The 2013 Smart Electric Drive takes the ForTwo subcompact hatchback and subjects it to a full electrification.  The end result is that the Smart Electric Drive (which can be ordered in both coupe and convertible editions) maintains the personalization and styling of the original ForTwo but adds 68 miles of all-electric cruising range, with batteries that can be topped up in about six hours from its available 240-volt SPX home charging station.  Despite its top speed of 78-mph, the Smart, like its Mitsubishi i-MiEV competitor, is essentially designed for city use, but it does come with 74 horsepower and 96 lb-ft of torque to help it get out of its own way, along with 45 cubic feet of hauling space inside its tiny cabin.
List of Electric Cars - 07 - 2013 BMW ActiveE
The 2013 BMW ActiveE isn't actually available for purchase - the all-electric version of the BMW 1 Series is considered a 'test program' car - but 700 examples of the coupe are currently plying American roads gathering data for the German automaker as it prepares its full-on electric assault of the U.S. market.  The BMW ActiveE features a range of 99 miles and can hit a top speed of 87-mph, and it can recharge its battery in as little as five hours at 220-volts.  170 horsepower are available from its electric motor, and it also features 184 lb-ft of torque, giving it spirited performance in line with what most drivers expect from BMW.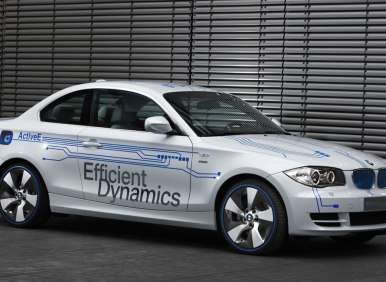 List of Electric Cars - 08 - 2012 Coda
The 2012 Coda (or CODA) is a Chinese entry into America's electric car derby.  Unfortunately, the Coda has been hit with recalls and distribution issues that have prevented the compact sedan from achieving anything approaching a foothold in the United States, but the vehicle's manufacturer continues to hold out hope that it can expand Coda sales throughout 2013.  The Coda comes with a 134 horsepower  electric motor that is attached to a battery that delivers between 88 and 125 miles of range depending on driving conditions.  Pricing for the Coda comes in at under $40,000, with sales in California planned to pave the way for an eventual cross-country roll-out.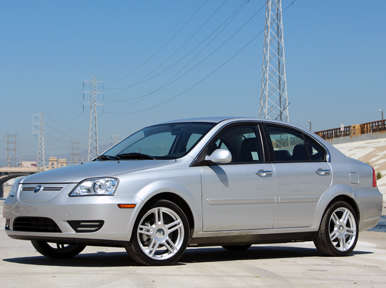 List of Electric Cars - 09 - 2013 Honda Fit EV
The 2013 Honda Fit EV will be offered to subcompact hatchback fans as a lease-only option later this year.  Due to battery placement, the Honda Fit EV unfortunately loses the 'Magic Seat' feature that gives the standard Fit so much usable interior storage space, but it still comes with about 50 cubic feet of total cargo room.  123 horsepower are available from its electric motor, giving it a 0-60-mph time of just 8.5 seconds, and it can be set to Sport, Econ, and Normal driving modes depending on whether the driver wants to maximize performance or range.  A full battery in the Fit EV delivers 82 miles of driving, and it can be replenished in about three hours when connected to a 240-volt charger.