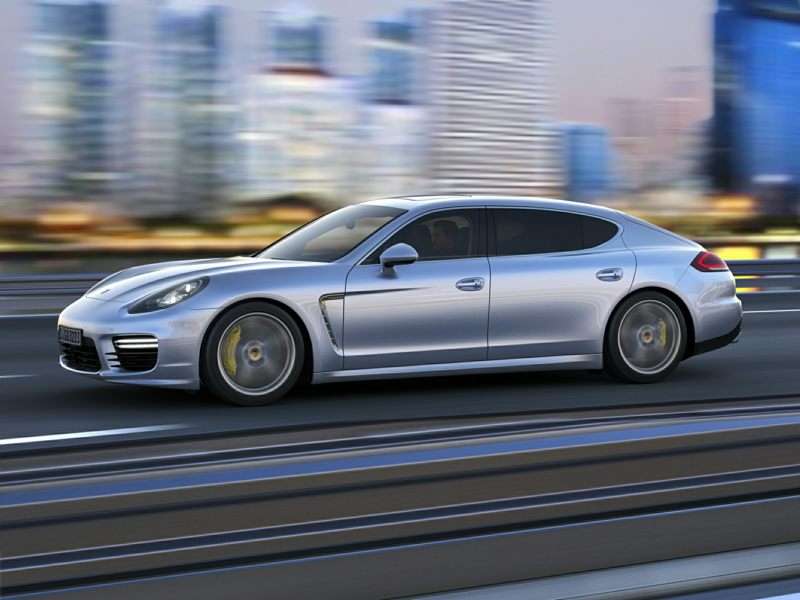 Some cars are designed to be driven, and some are designed to be driven in. Then there are those luxury cars that straddle both worlds, sedans that have been engineered to offer not just a pleasing experience behind the wheel but also opulent comfort for those riding in the second tier of seating. This class of car can be identified by the option of an extended or long-wheelbase model which stretches out the vehicle's passenger compartment in order to create a truly spacious environment for drinking champagne, poring over quarterly reports or simply watching the scenery pass by. Let's take a quick look at eight luxury cars available in long-wheelbase editions.
1) 2015 Jaguar XJ
The 2015 Jaguar XJ is sleek and lengthy as is, but there are times when it might be better to go with the Jaguar XJL, a stretched version of the sedan that introduces another five inches of space to the already generous interior of the luxury car. What other goodies come with the Jaguar XJL? It features four zones of automatic climate control, heated and cooled seats both front and back and a liberal application of leather trim on top of the standard Jaguar XJ equipment list. An array of sunshades also serve to protect riders from harsh UV light while stuck in traffic. The Jaguar XJL benefits from the wide array of engine options available to the XJ, including a 340-horsepower 3.0-liter V-6 and a 470-horsepower supercharged 5.0-liter V-8.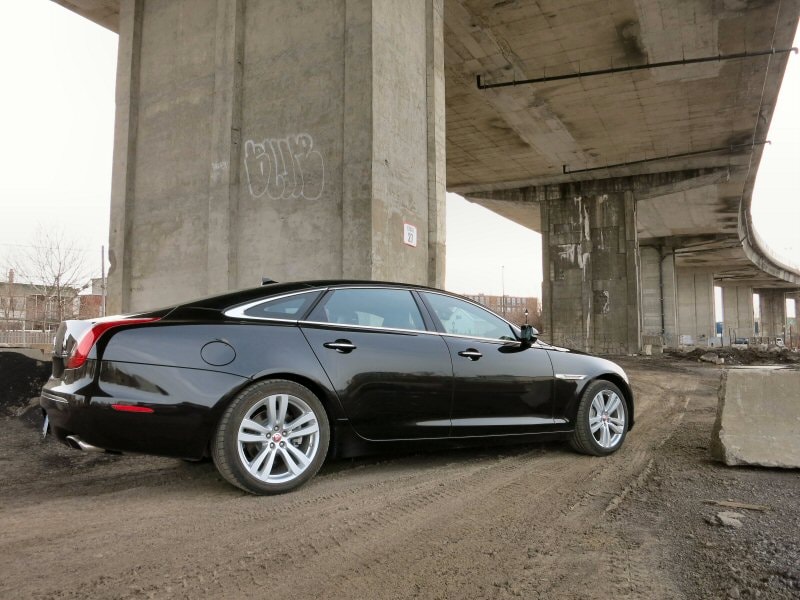 Photo by Benjamin Hunting
2) 2015 BMW 7 Series
The 2015 BMW 7 Series has long been available in both standard and extended-wheelbase models, a feature befitting the German luxury car's flagship sedan status. The long-wheelbase model is denoted by the addition of the letter L to the vehicle's identifier, with four editions of the car available: the 740Li, the 750Li, the 760Li, and the new-for-2015 740Ld. The first two make use of the same drivetrains as their regular-wheelbase siblings (315-horsepower, 3.0-liter twin-turbo six-cylinder engine and a 4.4-liter, twin-turbo 445-horsepower V-8, respectively), while the 740Ld has a 255-horsepower 3.0-liter six-cylinder turbodiesel and the 760Li benefits from an exclusive twin-turbo, 535-horsepower V-12. All-wheel drive is available as an option on some models. The 2015 BMW 7 Series Li models offer 5.5 inches of additional interior length. The Li also makes available features such as an air suspension system, massaging rear seats and high end options not available on standard versions of the sedan, including the 760Li's exclusive active steering system.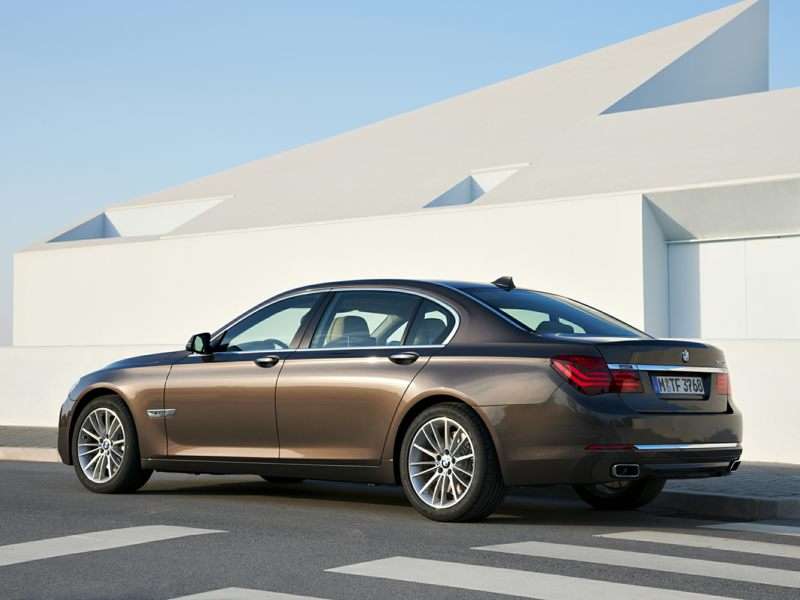 3) 2015 Mercedes-Benz S-Class
The Mercedes-Benz S-Class, which was introduced in 1954, is sometimes credited for being the genesis of the extended wheelbase category. The interesting part, in today's terms, is that the version of the S-Class sold in the United States is actually the S-Class sedan's long wheelbase variant, even if it isn't specified as such. In other words, other countries get the option of a smaller S-Class. That's fine, though, because the S550, S600, S63 AMG 4MATIC and S65 AMG all suit their purpose, offering plenty of standard comfort features spread throughout the sedan's spacious interior. Powertrain options range from the S550's twin-turbo 4.7-liter V-8, producing 449 horsepower, up to the S65 AMG's 621-horsepower twin-turbo 6.0-liter V-12.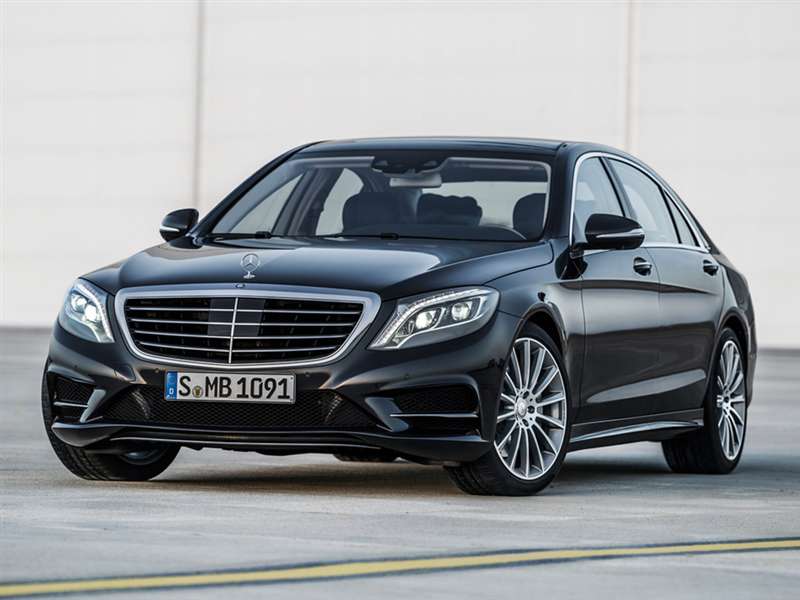 4) 2015 Audi A8
The 2015 Audi A8's long-wheelbase twin is the called the Audi A8vL. 5.1 inches of additional interior length provides accommodations fit for a king - or queen - in the backseat, an arrangement that can be further enhanced through the installation of the Executive Rear Seating package which offers individual power adjustments for right- and left-side occupants, a cooled compartment for storing drinks and snacks, foot rests and a DVD entertainment system. The A8 L can also be had with a higher grade of leather seating as well as the option of four zones of automatic climate control. Four different drivetrains are offered on the 2015 A8 L: a supercharged 3.0-liter V-6 with 333 horsepower; a turbodiesel 3.0-liter V-6 with 240 horsepower; a 4.0-liter V-8 with 435 horsepower; and a 6.3-liter W-12 with 500 horsepower. Of course, Audi's quattro all-wheel drive system is standard on the sedan.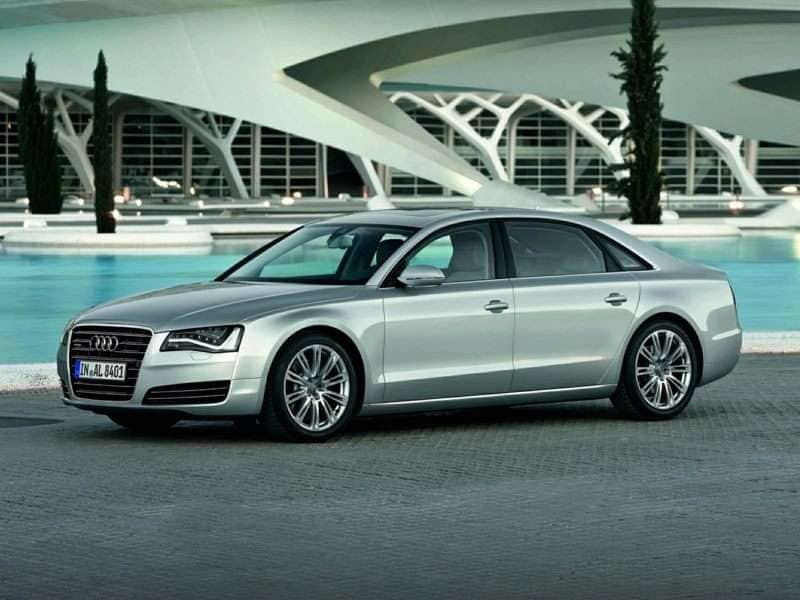 5) 2015 Infiniti Q70
Infiniti is a newcomer to the long wheelbase executive car market, and the 2015 Q70L accomplishes this goal even though the Q70 isn't quite as large as many of the other vehicles mentioned here. The stretched-out version of the Q70, which is all new for 2015, is a total of 5.9 inches longer and provides an additional 5.6 inches of legroom. The 2015 Infiniti Q70L is offered with the choice of two drivetrains, and both are available in rear-wheel drive or all-wheel drive configurations. The Q70L 3.7 is powered by a 3.7-liter V-6 that makes 330 horsepower, and the Q70L 5.6 provides a 5.6-liter V-8 that yields 416 horsepower.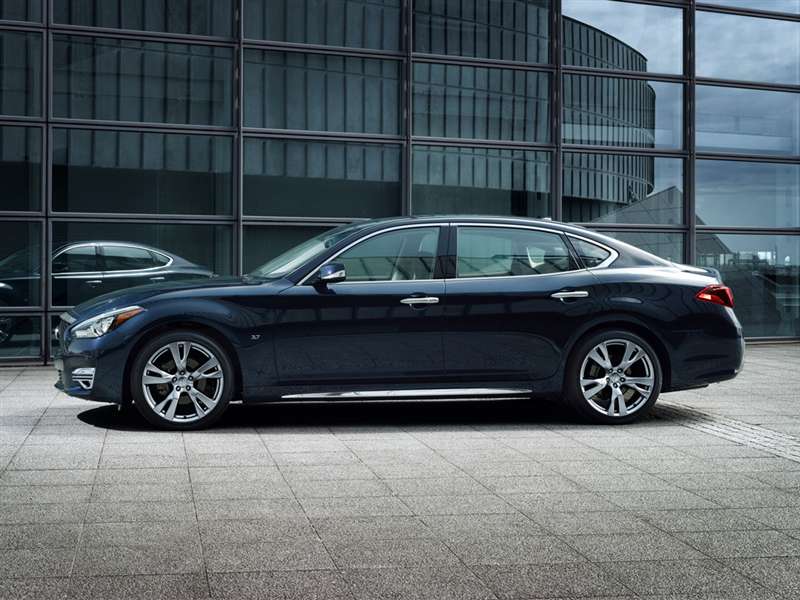 7) 2015 Lexus LS
The 2015 Lexus LS joins its Teutonic full-size premium competitors with an extended-wheelbase model of its own, known as the L. The Lexus LS L , available in 460 and 600h trim levels, gains 4.8 inches in total length, and it also comes with power door closers, heated rear seats, and of course, wood trim. Backseat passengers get a lot of options, such as the Climate Concierge for perfectly tuned interior conditions, and it's also possible to deck out the LS 460 L with the Executive-Class Seating package provides a retractable table, a center console, DVD entertainment and a reclining right rear seat that includes a leg rest. The Lexus LS 460 L offers a 4.6-liter V-8 engine that generates 386 horsepower in rear-wheel drive configuration, while the exclusive hybrid LS 600h L teams a pair of electric motors with a 5.0-liter V-8 in order to push out a total of 438 horsepower.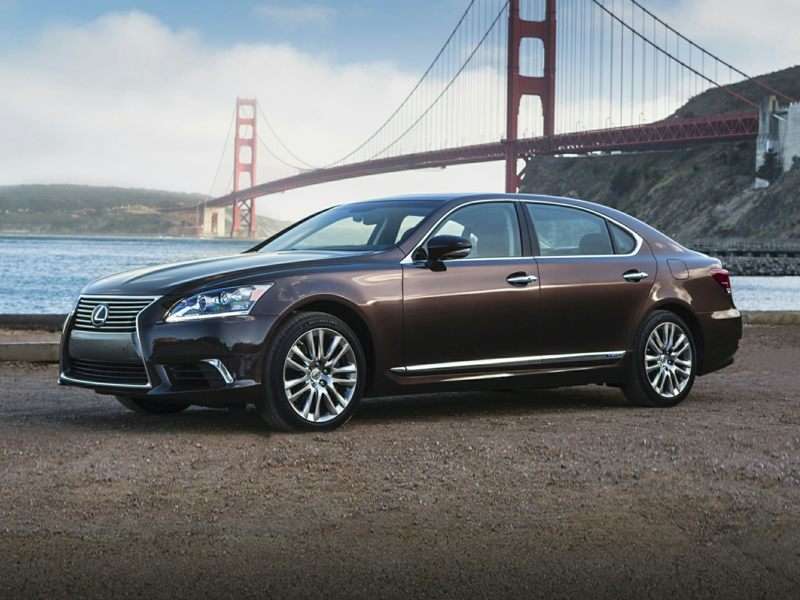 8) 2015 Porsche Panamera
The 2015 Porsche Panamera, upon its introduction in 2010, generated its fair share of controversy in the luxury car world, as Porsche purists alternately decried and celebrated the brand's first four-door sedan. The controversy intensified a little when Porsche introduced the Executive long wheelbase version of the Panamera that appeals to sporty sedan fans who also happen to require extra interior volume. Visually, the extended-wheelbase Porsche Panamera, which grew five inches in length, is identifiable via its longer rear door openings. Three different versions of the Porsche Panamera Executive are available: the Panamera 4S Executive, powered by a twin-turbo 3.0-liter V-6 and yielding 420 horsepower; the Panamera Turbo Executive, with a twin-turbo 4.8-liter V-8 and 520 horses; and the Panamera Turbo S Executive, featuring the same V-8 but tuned for 570 horsepower.