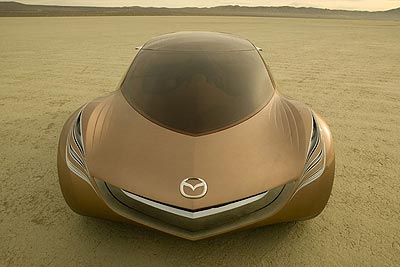 LA Auto Show Concepts – Photo Gallery: You will never drive these cars. And you will never see them in the parking lot of your local mini-mart. All the same, automakers love building concepts for lots of reasons: for future cars, to test design trends, and as a way to generate buzz about their products. Most of all, concepts like the vehicles pictured here exist because they look so darn . Case in point: officials say that the Mazda Nagare Concept, pictured here and debuted at the LA Auto Show, is a look at things to come in terms of future Mazda design. And that's nice, really it is. What's nicer is that the Nagare, and others, are sheetmetal sculptures worth a moment or two spent lingering over lines, paint, strakes and wheels.
Acura Advanced Sedan Concept
Acura deems this concept a pure exercise in design, so don't start thinking your next RL is coming with 22-inch front and 23-inch rear billet aluminum wheels, and better yet, be thankful it won't be wearing the Advanced Sedan Concept's cyclops front end that represents one of the most frightening creations we've seen in recent memory. With sharp lines sitting atop curvaceous fenders, not to mention a greenhouse noticeably recessed above the beltline, this concept is hard for the eyes to appreciate. But it there's one positive point to take away, it's that wide tail end, which suggest power going to the rear wheels – even hinting at such a notion is notable for Acura.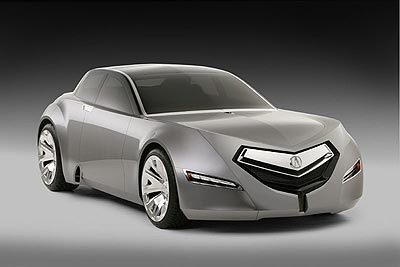 Ford Mustang Giugiaro Concept
At first, it might come across as sacrilege – allowing some pointy-shoed Europeans to put their design on the current icon of American muscle, the redesigned Ford Mustang. Do what you want with your Bimmers, your Citroens, and your fancy schmancy exotics – but keep your high falutin' pen away from our Pony. That might be the general Mustang fan's attitude, at least until viewing the Giugiaro Concept that made its official debut under the lights at the 2007 Los Angeles Auto Show. Looking just as powerful as the original, this Italian version of a red-white-and-blue classic undergoes a transformation of precision, finesse, and one funky interior.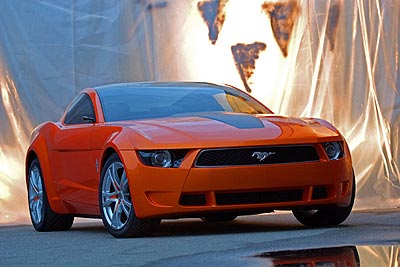 Honda ReMix Concept
If only cars were really like this. And if only cars could fly, too, and if only the Honda ReMix concept was a real live production model, instead of a fanciful flight of concept fantasy with few hints into the future, as debuted at the 2007 LA Auto Show. Just imagine how successful it would be: a coupe with cargo room, a sporty suspension and a powertrain that features a six-speed manual transmission mated to a four-cylinder engine. That would be huge, and you read it here first: if Honda builds the ReMix, it will be a sure hit. Just rename that sucker something trendy, like maybe the Civic Si, and there you have it – a big time winner. Maybe later they can even come out with a sedan model.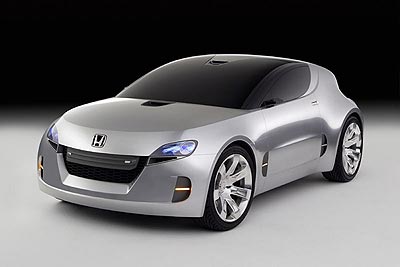 Honda StepBus Concept
Think of it as the future of short buses, or the weird son of Element. From the creative minds at Honda design comes the StepBus, a box on wheels with a mid-engine configuration, sliding doors and a fold flat interior. The StepBus concept is Honda's version of an exercise of cramming a lot of room into a small space, a modular little concept that must have been a hoot to design for the 2007 LA Auto Show. To buy one of these things and drive it in public, well, that's another story. Then again, they said the Honda X Concept would never fly, and the Element – the X in production drag -- has enjoyed quite a popular run of it. Features on the StepBus include a next gen navigation system and a ceiling mounted storage tray. Yes, Son of Element, I hear you now.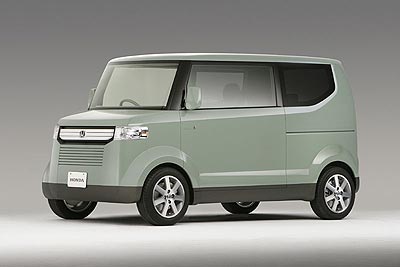 Hyundai HCD10 Hellion Concept
Think of a Jeep Wrangler, with its four-wheel drive and longitudinal engine layout. Now, imagine it was a sports car. That's sort of the intent here. Hyundai talks about segment busting and new niches. We'd just like to see a vehicle with the Hellion's cool, chunky shape make it to production. The interior is particularly noteworthy. It blends the ubiquitous LCD screen into the dash by making it trapezoidal, so it flows with the curves of the dash, instead of fighting it like rectangular LCDs do.
Mazda Nagare Concept
Flow. That's what the Nagare concept illustrates, according to Mazda, and it portends a future shift in the Japanese automaker's design vocabulary. After years of frenetic zoom-zooming, Mazda wants to relax, chill, and just go with the…flow. Note that the aggressive fenders of several current Mazdas are key ingredients of the Nagare's design, while fan-blade wheels and a sweeping arc that defines both the greenhouse and the body side character line instill a sense of fluid motion even when the Nagare is sitting still. While the Nagare is pure fantasy, the individual design elements seen here in exaggerated concept car form will find their way onto the Mazda products of tomorrow.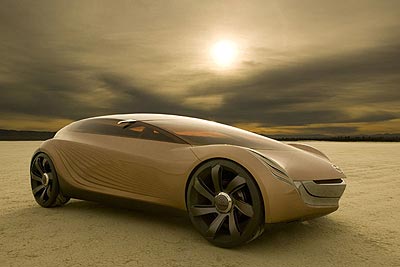 Suzuki SXBox Concept
Though saying the name quickly might make you think of a adult film title, the Suzuki SXBox is actually one of the brand's all-new all-wheel-drive SX4 MINI wagons decked out with two Xbox 360 gaming systems. The first is planted in the front console and offers dual controls that manipulate the action that's digitally displayed on the inside of the SXBox's retractable hood. Rear passengers get their own system with screens in the headrests, and all players use wireless handsets. Finishing off the visual goodies is a 30-inch screen in the cargo area, and there's a kickin' audio system with oodles of bass to make sure all of the action is heard loud and clear.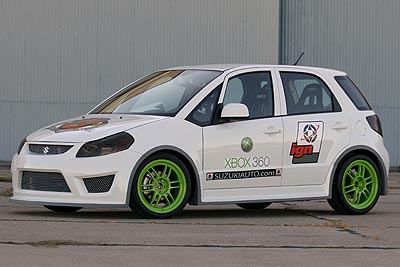 Suzuki Basecamp Concept
If there's one point that the Suzuki Basecamp Concept addresses, it's access – access to the outdoors, access to the interior of the vehicle, and access to the outside world. The outdoors is reigned in by this SUV's four-wheel-drive system, which is perfect for escaping the urban jungle, and the unique two-bike overhead rack lets you bring along a couple of toys, too. A long passenger-side gullwing door affords wide-open access to the XL7's interior, and for those moments when you long to trade the sound of chirping crickets with the hum of a battery-powered laptop, the Basecamp includes wireless internet access, not to mention Bluetooth and iPod compatibility.
Photos courtesy of Ron Perry, the auto manufacturers