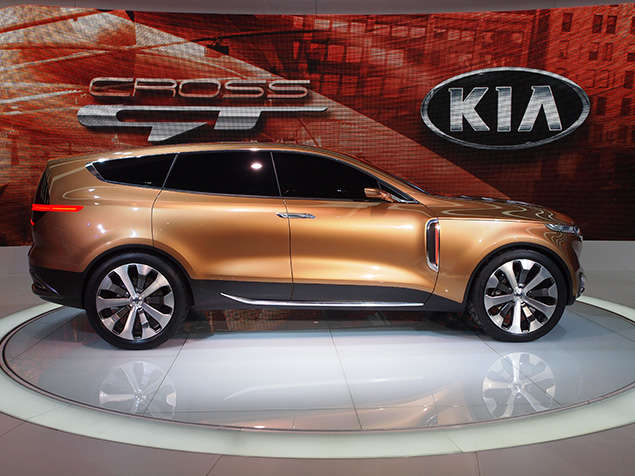 The Kia Cross GT Concept launches the Korean automaker back into the luxury conversation with its slick looks and high performance hybrid drivetrain.  The Kia Cross GT Concept is a large crossover vehicle that reminds us that the premium sphere is now accessible to almost any car company, regardless of provenance, as new vehicle shoppers increasingly demand a longer list of features in even base models.  It also shows just how far Kia design has come under the tutelage of Peter Schreyer, and indicates that the brand might be ready to step up as a full partner in Hyundai's style revolution.
What's New for the Kia Cross GT Concept:
Cross GT heavily updates Kia GT Concept from 2011
All-wheel drive
Tall ground clearance
Hybrid drivetrain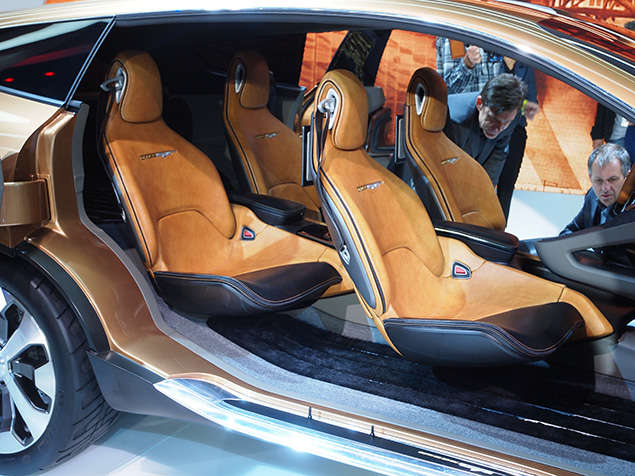 New Kia Cross GT Concept: Styling and Design
Although some of the same moves are there, the Kia Cross GT Concept should be thought of as an almost completely new take on 2009's GT Concept.  The all-wheel drive, high-up stance of the Cross GT is in keeping with its crossover status, while Kia's corporate grille is flanked by the thinnest of LED headlights and sits at the front of a very long hood indicative of the power harnessed by the concept vehicle.  Inside, four bucket seats float in a 2+2 configuration, easily visible through the rear-hinged doors that open in a suicide configuration.  The Cross GT is bigger than anything currently offered by Kia in the SUV segment, checking in at eight inches longer than the Kia Sorento and riding on a wheelbase that stretchs 12-inches past that of the nearest Kia crossover model.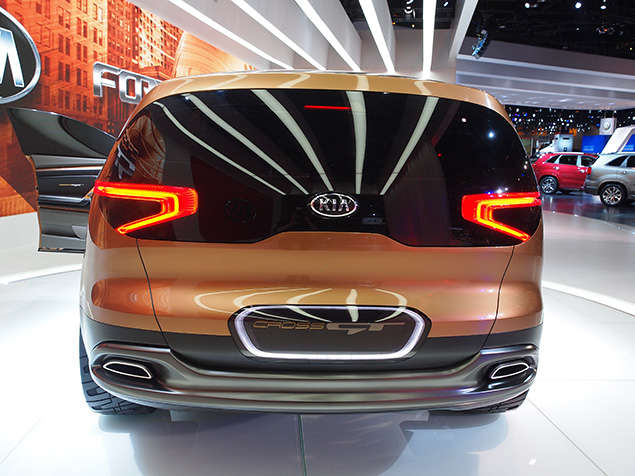 New Kia Cross GT Concept: What's Under the Hood
Hybrid drivetrains are the hottest trend in concept cars – regardless of their intended market – and the Kia Cross GT Concept is no exception to this rule.  The Cross GT Concept is motivated by a 3.8-liter V-6 paired with an electric motor that together generate 400 horsepower and 500 lb-ft of torque.  That output is routed to all four wheels via an eight-speed automatic transmission, and Kia has mentioned that the Cross GT has torque-vectoring capability.  No other mechanical details about the crossover were provided.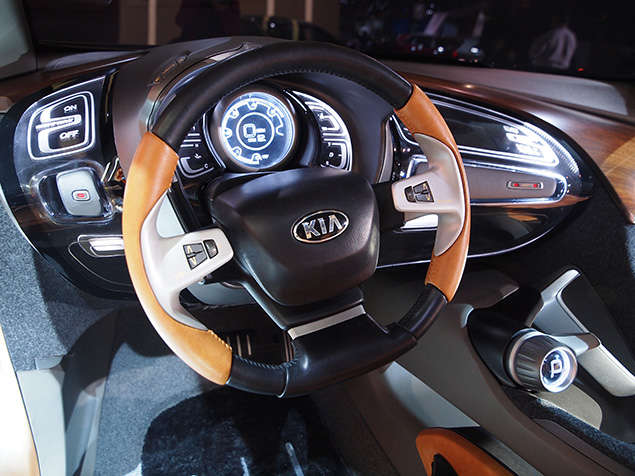 New Kia Cross GT Concept: What Autobytel Thinks
The Kia Cross GT Concept is for the most part a styling exercise, but it is a very intriguing one because aside from car show add-ons like its suicide doors there is very little about the crossover that could not be applied to future Kia products across the brand's entire lineup.  Even focusing in on the idea of a range-topping premium SUV offering from Kia – a vehicle that the automaker is very seriously contemplating – is an exciting prospect if it looks anything like the Cross GT Concept.  It's unlikely that we will see this particular Concept do anything other than inspire the future of Kia's design language and probe public interest in the potential for a luxury 'ute at a future date, but both of those contributions are worthwhile ones for the company.
Photos by Megan Green