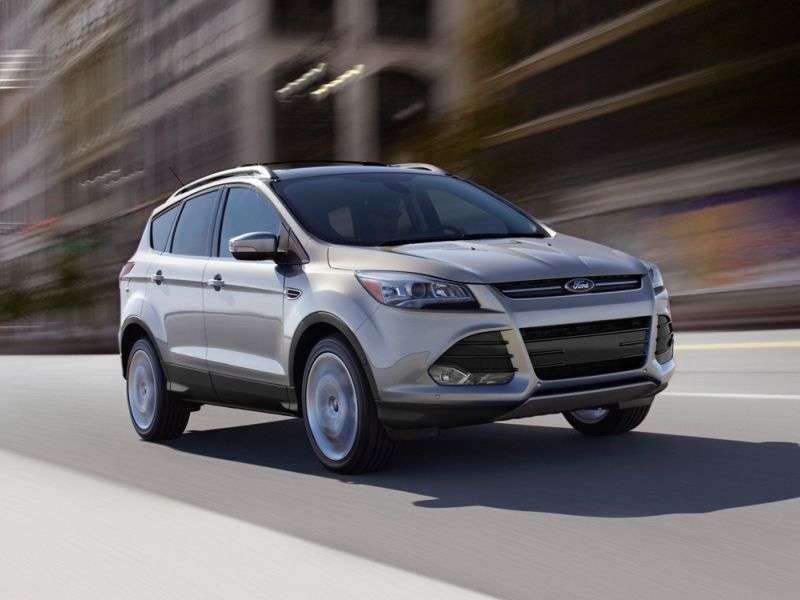 2014 ford escape
For the month of July, the Ford Motor Company recorded sales of 212,236 vehicles, an increase of 9.6 percent when compared to the same time last year. The Ford brand saw sales totaling 204,673 vehicles for the month, up 9.4 percent. Lincoln posted sales of 7,863 vehicles, up 13.6 percent.
"July proved to be a very good month for Ford and Lincoln with positive gains across the board in all the major segments. Escape and Fusion were big contributors to our sales increases, with both setting July sales records. F-Series again topped the 60,000-vehicle sales mark and we're seeing great initial demand for our launch vehicles, such as the Transit Connect, Transit Connect Wagon and the Lincoln MKC as availability builds," said John Felice, Ford vice president of U.S. Marketing, Sales and Service.
A large part of this increase came from Ford's crossover and SUV lineup, which posted a 17.1 percent increase for the month. The big winners included the Ford Escape which sold 26,558 units for the month (up 18.9 percent), Ford Explorer (16,797 units sold for the month, up 31.8 percent), and the Police Interceptor Utility (2,209 units sold for the month, up 64 percent). It's also worth noting that that Police Interceptor Utility is outselling the Police Interceptor Sedan by a factor of two to one. As for Lincoln, the MKC crossover posted sales of 1,534 units.
The F-Series continued to sell strong despite dealers beginning to take orders for the upcoming 2015 F-150. Sales in July were 63,240 units, an increase of 4.6 percent.
Other Notes From July:
Ford Edge was the only crossover that did not post a sales increase for the month. Sales dropped 18.8 percent to 8,564 units.
New Transit Connect is finding new owners very quickly. The month of July saw 4,090 units leave dealerships, an increase of 41.8 percent.