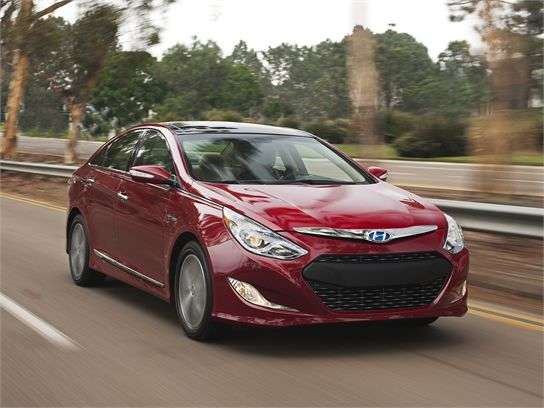 Hot sellers like the Hyundai Sonata and Hyundai Elantra are doing a lot more than just attracting new customers to the Hyundai brand: They're also satisfying owners enough to bring them back for more. In fact, according to the recently released J.D. Power and Associates 2012 Customer Retention Study, high-quality Hyundai products have given the brand the most loyal customers in the industry. Some 64 percent of Hyundai owners return to the automaker's dealerships for their next purchase, the best mark in the business. And not only that, but the company's loyalty rate has increased by a robust 4 percent since 2010—uncoincidentally, the year in which the current-generation Sonata kick-started the Hyundai's current run of record-breaking sales.
To put this into context, the industry's overall retention rate grew by 1 percent, to 49 percent, during the same period. (Note: The previous Power Customer Retention Study was run in December of 2010, and the current 2012 results still reflect one-year changes in performance. This year's results are based on feedback from more than 117,000 drivers who responded to the study from February through May of 2011, as well as in August-September of the same year.)
The No. 1 reason for switching brands? Per Power, it's simply that owners' previous brands "didn't offer the type of vehicle they wanted." Other primary factors for making a change are connected to dissatisfaction with the original purchase, including complaints such as:
• "The vehicle costs too much to own or maintain"
• "There are too many problems with the vehicle"
• "The vehicle didn't retain sufficient resale value"
But Hyundai has been able to stay on top of these issues during its rise to prominence in the U.S. market, with Raffi Festekjian, director of automotive product research at J.D. Power and Associates, saying that: "Hyundai's increased retention rate is shaped by its expanding model lineup, as well as the fact that perceptions of the brand's quality and appeal have continued to improve during the past decade."
Ford and Honda posted strong results in the study as well, tying for second place with 60 percent retention rates, while the most improved brand overall was Jeep, which boosted its standing by 17 percent over the previous study. The latter brand is now enjoying a 51 percent loyalty rate that, obviously, has climbed above the industry average. And again, this is another case of a brand leveraging dramatic product improvements to reignite customer loyalty. Vehicles like the all-new Jeep Grand Cherokee, along with the thoroughly revised Jeep Wrangler and Jeep Compass, also helped Jeep to become the fastest-growing brand in the entire industry in 2011.
Drilling down further into the numbers, Power stressed how challenging it can be for brands to develop loyalty in female and Gen X/Y buyers (aged 23-47 years).
"Women and younger vehicle owners are more likely to experience changes in their life circumstances, including growth in household size or changes in income levels, that would lead them to purchase vehicles that better accommodate their new lifestyle," said Festekjian.
Looking at these buyers, the study specifically called out Hyundai, Honda, Kia and Mercedes-Benz for their ability to retain female owners, while Ford, Kia, Lexus and M-B were noted as the top brands at building loyalty among Gen X and Gen Y drivers.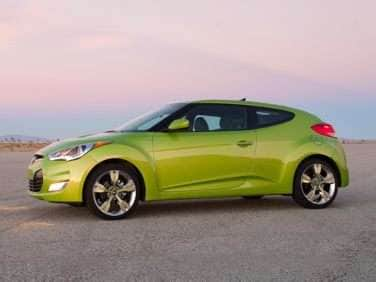 Brand Loyalty
The full list of loyalty rates in the J.D. Power and Associates 2012 Customer Retention Study is as follows:
Hyundai—64 percent
Ford—60 percent
Honda—60 percent
BMW—59 percent
Kia—59 percent
Toyota—58 percent
Chevrolet—57 percent
Mercedes-Benz—57 percent
Lexus—54 percent
Cadillac—52 percent
Jeep—51 percent
Nissan—50 percent
MINI—49 percent
Ram—49 percent
Industry Average—49 percent
Subaru—48 percent
Land Rover—47 percent
Volkswagen—47 percent
GMC—46 percent
Infiniti—46 percent
Acura—45 percent
Audi—45 percent
Porsche—42 percent
Lincoln—40 percent
Buick—38 percent
Mazda—34 percent
Mitsubishi—33 percent
Jaguar—31 percent
Volvo—30 percent
Chrysler—26 percent
Scion—24 percent
Dodge—21 percent
Suzuki—20 percent
SAAB—7 percent