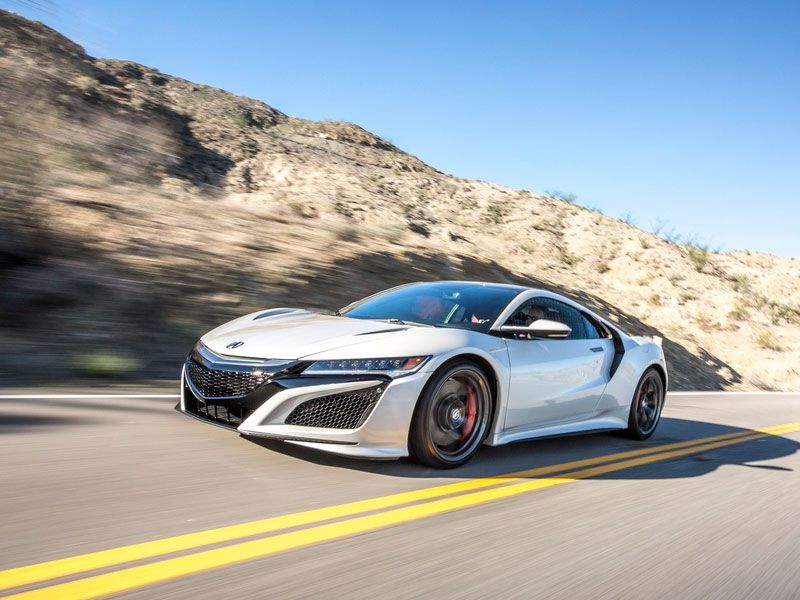 2017 Acura NSX ・ Photo by Acura
Japan is a nation known for many wonderful things: sushi, advanced technology, fashion, engineering, and automotive manufacturing, just to name a few. Over its many decades of vehicle production, the world has been introduced to some truly incredible supercars. The term "supercar" has certainly evolved over the years, and while it has never been encapsulated within specific performance parameters, the honor is generally reserved for vehicles that push the envelope of engineering and velocity.
Global manufacturers were well aware of Japan's potential to design and develop capable vehicles before the 1990s, but right around the turn of the decade, Nissan, Honda, Mitsubishi, Mazda, and Toyota opened the floodgates of high performance cars and haven't stopped since.
Here are 10 of the best Japanese supercars past, present, and future.
Acura NSX
While the Acura NSX was being developed in the '80s, its launch in 1991 demonstrated Japan's capacity to stand on equal footing with supercars of all origins, and in some cases blow right by the competition. Inspired by the F-16 Falcon fighter jet, the NSX aimed squarely at the Ferrari 348's performance and drew upon Honda's racing roots to achieve its goal.
The NSX was the first production car to be built with an all-aluminum monocoque chassis and suspension while the rest of its body was a mix of high-strength steel and titanium. Powering the supercar was a mid-mounted 3.0-liter V6 engine that included Honda's first application of VTEC (variable-value timing control) to push performance at higher revs. Iconic Formula 1 driver Ayrton Senna helped develop the NSX's driving dynamics, meaning it could absolutely rip around the circuit. Though the NSX went out of production in 2005, Acura re-introduced the model this year with a hybrid powertrain.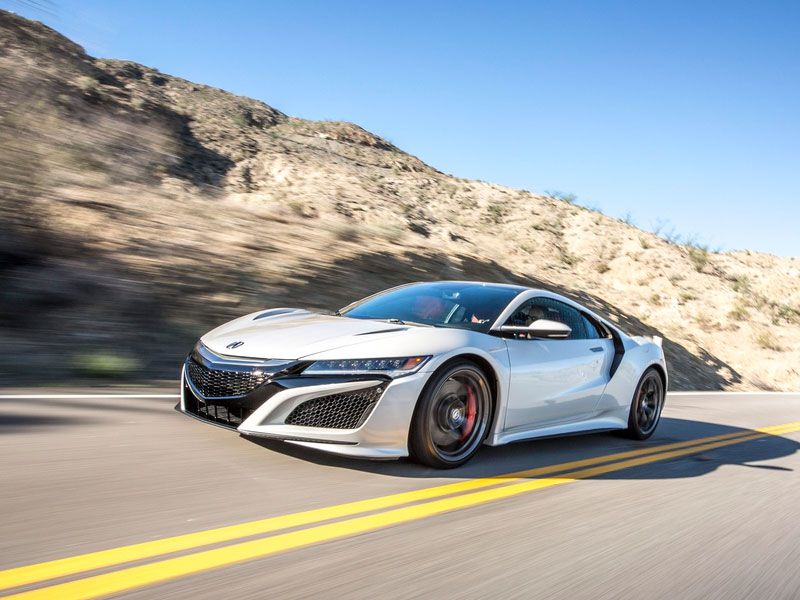 Photo by Acura
Mitsubishi 3000GT
Mitsubishi may not be a brand that holds much performance credibility these days, but it was a fearsome engineering icon in the mid-'90s, thanks in part to vehicles like the 3000GT VR4. The Japanese market knew the 3000GT as the GTO while North America also experienced the all-wheel drive supercar as the re-badged Dodge Stealth.
Though the 3000GT was packed with sophisticated technology, including the first production application of 4-wheel steering, the car's crown jewel was its twin-turbocharged 3.0-liter V6 making 325hp. Though Mitsubishi found other applications of its incredible all-wheel drive system like the iconic Lancer Evolution, the 3000GT rocked the world of rear-wheel driven performance machines.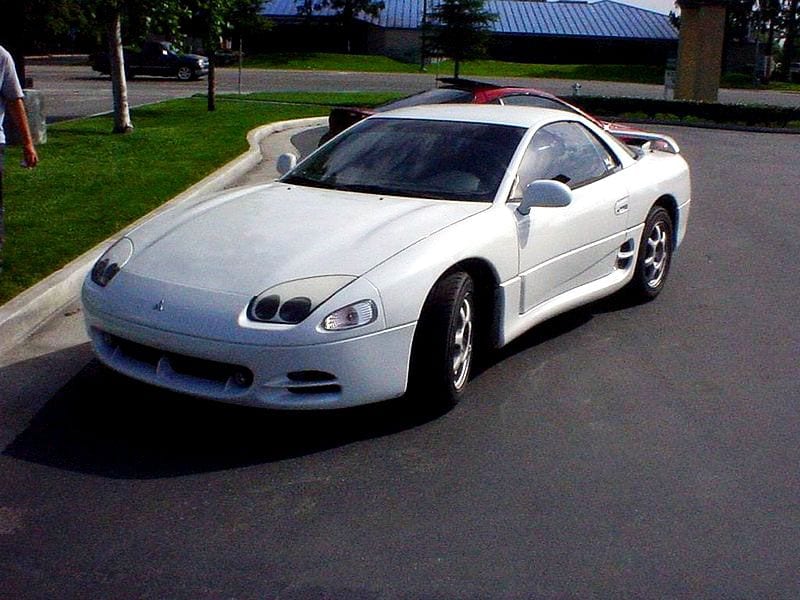 Photo by Wikimedia Commons
Mazda RX-7
While Japanese supercars are esteemed for drivetrains, suspension geometries, and the like, engine development has been equally valuable to its reputation. While Nissan, Toyota, and Honda were slaving away on internal combustion powertrains, Mazda was off in left field tuning rotary motors for its RX-7 supercar. By the early '90s, Mazda's hard work had paid off in the form of motorsport victories across the board.
Things got really good soon after when its twin-rotor 13b engine was equipped with two turbochargers – a smaller unit that spooled more quickly for initial acceleration and a larger one to feed into higher speeds. Though 255hp may not sound like all that much, in a car that weighed less than 3,000 pounds, it meant incredible performance. Though the RX-7 struggled with unique maintenance issues related to its powertrain, its gorgeous shape and driving spirit have made it a collectible.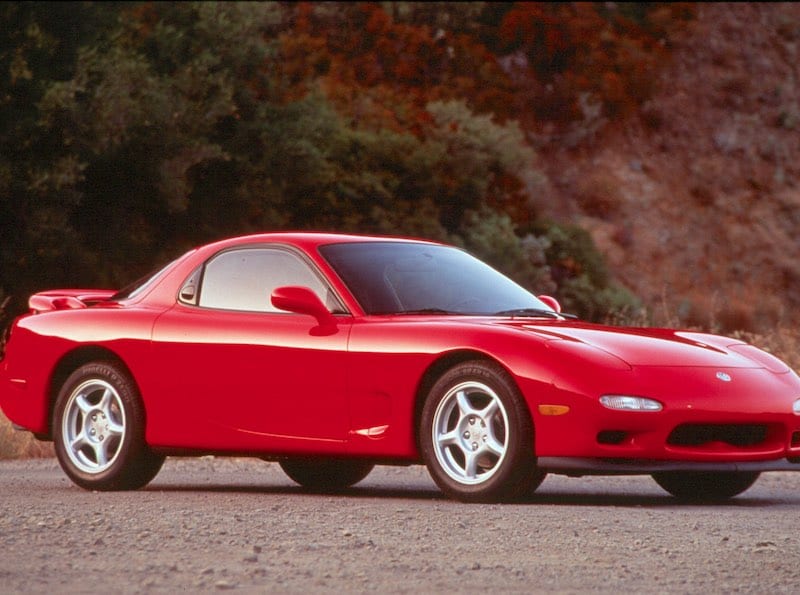 Photo by Mazda
Toyota Supra Mark IV
Challenging the Acura NSX for fan appreciation and global respect is the Toyota Supra Mark IV. Before '93, the Supra had already garnered respect for its impressive handling, but when Toyota applied a pair of turbochargers to a straight 6-cylinder engine and smoothed out its bodywork, the Supra became something entirely unique: it became one of Japan's best supercars ever.
In Japan, the "gentleman's agreement" among manufacturers restrained the supercar's performance, but here in the states, Toyota unleashed 320hp. As a result, the Supra Turbo was faster than almost everything in production at the time, especially once aftermarket tuners dialed up the 2JZ engine and turbos to 1,000hp and beyond. Because of the Supra powertrain's immense potential, finding unmodified examples these days is nearly impossible.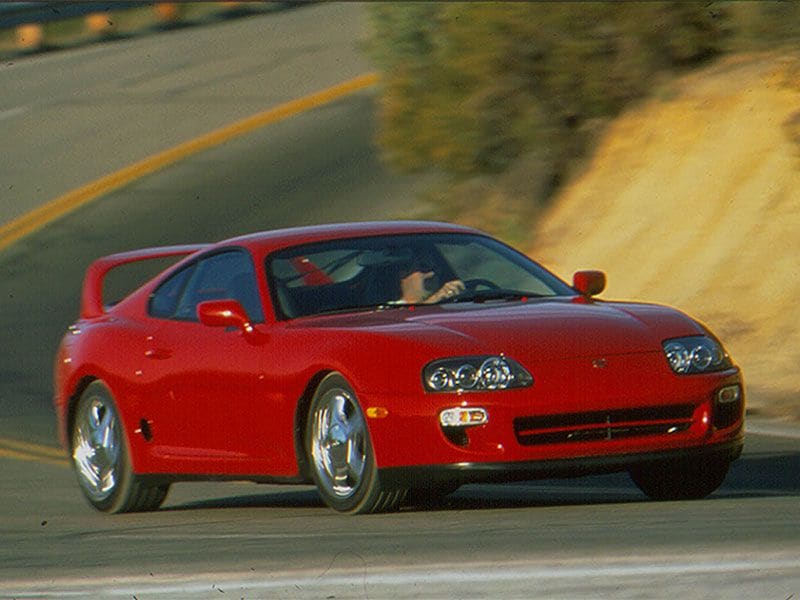 Photo by Toyota
Nissan R390
Many of you have been following along with this list pretty easily to this point. After all, the Supra, RX-7, 3000GT, and NSX were all mass production supercars that drew large fan bases. However, Nissan's R390 is likely a much less well-known vehicle. That's probably because the R390 was actually a GT1 racecar designed to compete at Le Mans. Nissan was forced to homologate the R390 with two (yes, two) production models in 1998. Of those examples, only one was ever sold.
Powering the road-going R390 was a 3.5-liter twin-turbocharged V8 producing 550hp. That translated to a 0-60 MPH sprint of just 3.8 seconds and a top speed of 196 MPH. Sure, it's kind of cheating to include the supercar on this list, but as a feat of pre-21st century engineering, it doesn't get much better.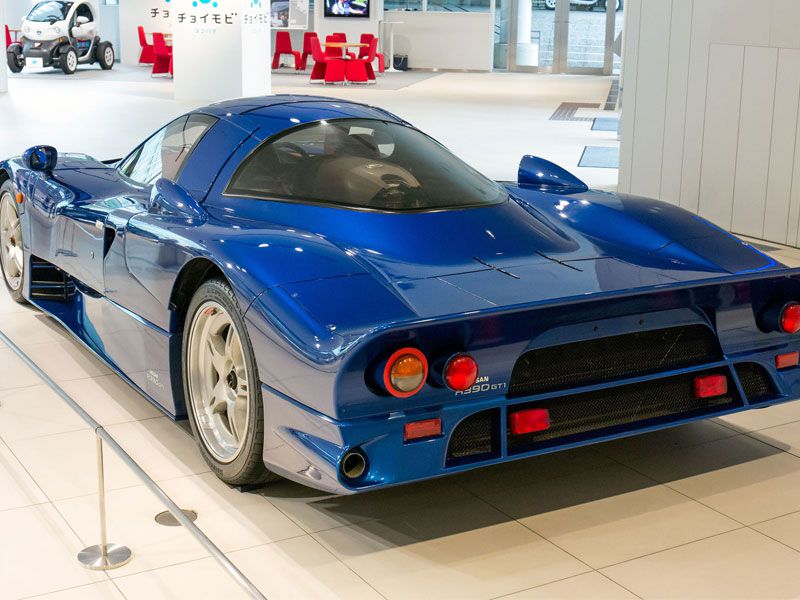 Photo by Toyota
Honda S2000
Following in the footsteps of the Acura-branded NSX, Honda's S200 was a convertible-exclusive supercar designed to celebrate the brand's 50th anniversary. Japan's latest performance car didn't quite reach the lofty benchmarks of some rivals, but instead the S2000 delivered some of the best handling dynamics available for thousands less than rivaling cars.
Honda's AP1 generation S2000 was made famous by its 2.0-liter VTEC motor that made maximum thrust at a towering 8300 rpm. While that meant you really had to drive the car aggressively to access its true performance, Honda's legendary engine reliability put drivers at ease. The following AP2 facelift moved usable performance lower in the rev range.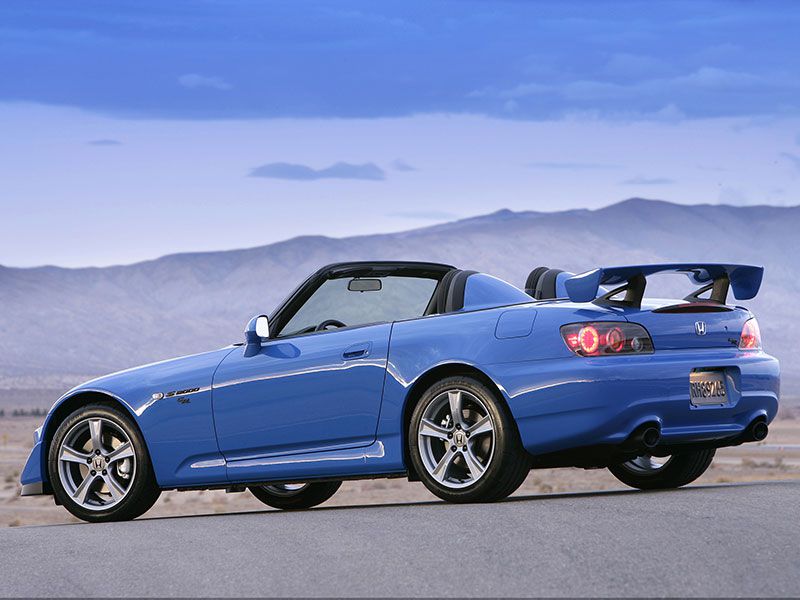 Photo by Honda
Mitsuoka Orochi
For another wildcard, I present to you the Mitsuoka Orochi supercar, produced in 2006. One look at the vehicle will have you either scratching your head or reeling in disgust, but as for rarity, the Orochi takes the cake. Among Japan's long list of supercars, the Orochi only offers middling performance from its 3.3-liter Toyota V6 but with its mid-mounted design, even 230hp was good fun if you ever got behind the wheel.
The chances of that experience were slim, however, as extremely limited production and a $100,000 price tag put a damper on accessibility.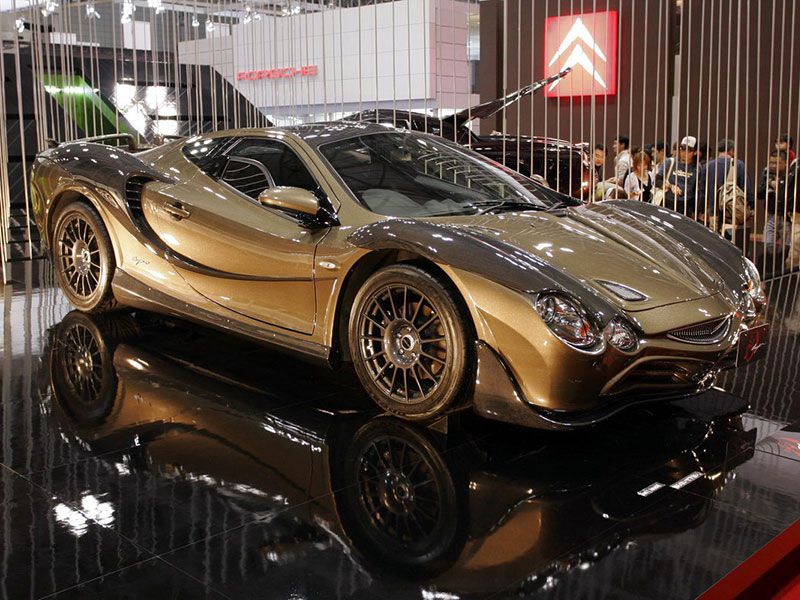 Photo by Wikipedia
Nissan GT-R
As we step into modern Japanese performance, the supercars become truly mental. Nissan's Skyline GT-R may have been a late 20th century icon, but the 2007 GT-R model became a global sensation. Dubbed "Godzilla" by those in the know, the supercar was all about the numbers. With a sophisticated all-wheel drive system, a twin-turbocharged V6, a 6-speed dual-clutch transmission, and more software than a room of computers, the GT-R put Ferraris, Porsches, and similarly quick cars in its crosshairs.
The Nissan GT-R may have transformed into a far more expensive supercar, but its performance-for-the-money credential is every bit as valid today as it was years ago. It may not be the most engaging car to drive, but if you want to experience a land rocket, give Nissan a call.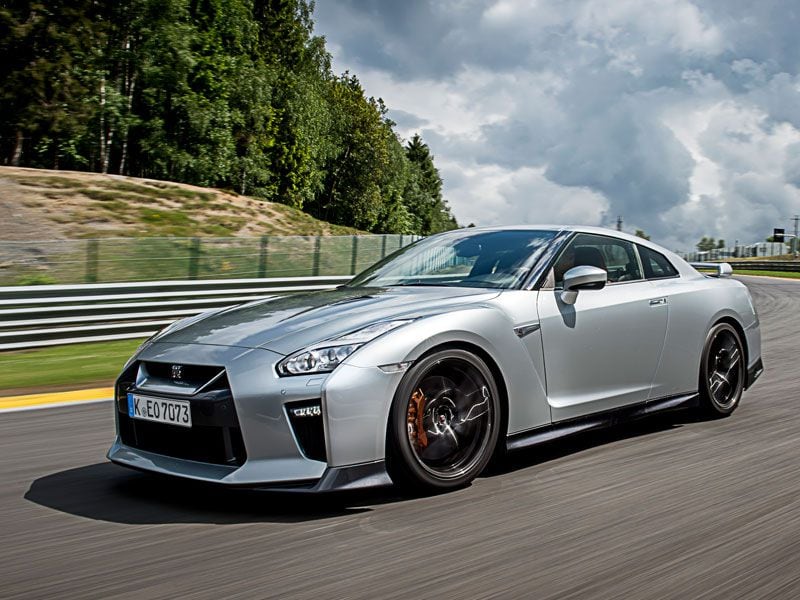 Photo by Nissan
Nissan 370Z
Playing second fiddle to the awesome GT-R is a Japanese supercar with an equally impressive history. The Nissan (Fairlady) Z has been in production for six generations under different model designations, but its front-engine, rear-wheel drive platform has remained the same throughout the years.
The latest iteration, the 370Z, has been in production since 2009 and utilizes a 3.7-liter V6 to make 324hp and 268 lb-ft of torque. While it isn't the lightest performance car ever built, it offers excellent handling and an engaging driving experience.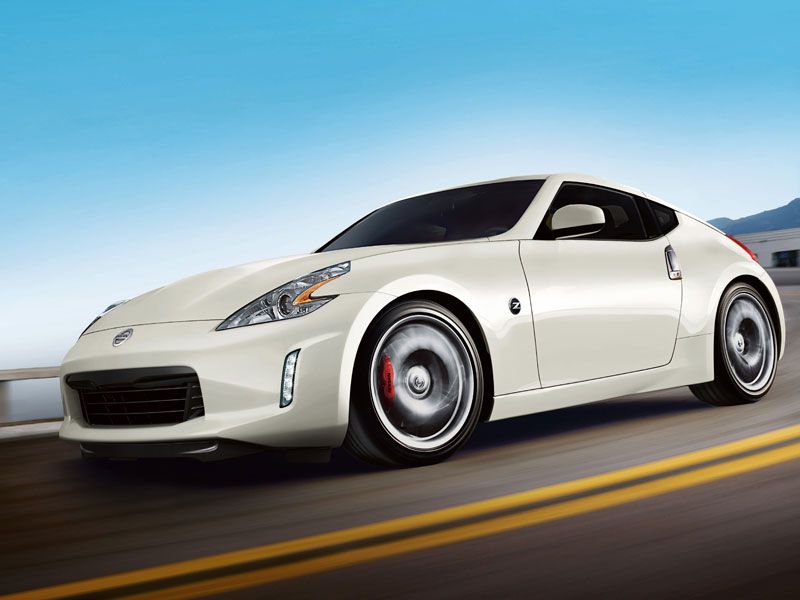 Photo by Nissan
Lexus LFA
Though Toyota's Supra Turbo taught the world to fear Japanese supercars, the Lexus-branded LFA of 2010 represented the automaker's most intensive performance engineering project ever. With a 4.8-liter V10 at its core, a carbon fiber body, and one of the most ferocious sounding exhausts ever to come out of a production car's exhaust ports, the LFA was exceptional.
Critics of the LFA focused on its lofty price tag ($375,000), but with only 500 units ever built -- each capable of 202 MPH -– it's hard to deny the LFA's supercar chops.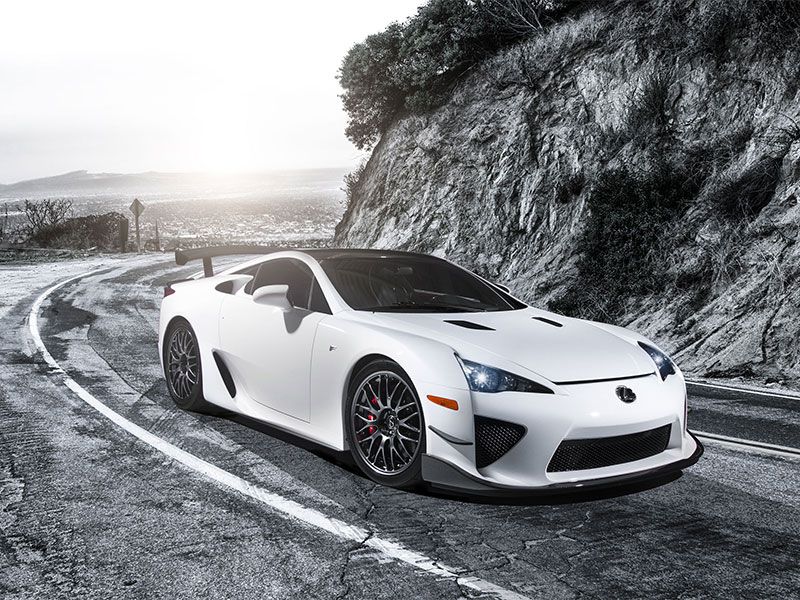 Photo by Lexus