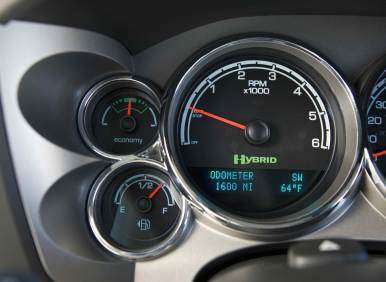 There seems to be no end to the growth of hybrid car and hybrid SUV and truck options on the market. With car companies squeezed by restrictive corporate average fuel economy regulations and drivers looking to save a few dollars at the gas pump the argument for both building and buying battery-assisted automobiles has never been stronger. A wide selection of hybrid vehicles awaits those interested in testing the gasoline / electric waters, with a hybrid car or truck out there to match almost every lifestyle.
Let's take a closer look at eight different hybrid options that should suit just about anyone on the lookout for a new, fuel efficient vehicle.
01. 2012 Ford Escape Hybrid
The 2012 Ford Escape Hybrid is the granddaddy of the compact battery-assisted SUV segment. The Ford Escape Hybrid is still one of the most fuel efficient vehicles in its class, boasting 34-mpg rating in city driving and 31-mpg during highway cruising when found in front-wheel drive trim (all-wheel drive is available as an option). The sport-utility vehicle makes use of a 2.5-liter, four-cylinder engine that pairs with an electric motor to generate 177 horsepower, and a continuously-variable automatic transmission is responsible for managing the hybrid system's output. Cargo space remains competitive with the gasoline edition of the Escape, giving up only a single cubic foot to provide 28 cubic feet of total storage.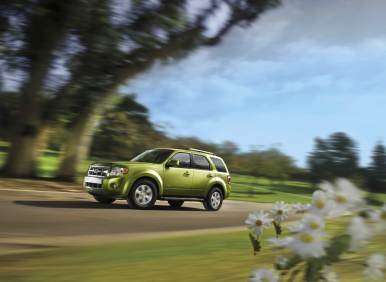 02. 2012 GMC Sierra 1500 Hybrid
The 2012 GMC Sierra 1500 Hybrid is one of the few full-size pickup trucks on the market to feature a gasoline / electric drivetrain. The GMC Sierra 1500 Hybrid comes exclusively in a four-door Crew Cab body style, and it comes close to matching its traditionally-powered pickup brethren in terms of payload and towing (6,100 lbs). The Sierra 1500 Hybrid's 6.0-liter gasoline engine works together with two electric motors located inside its continuously-variable transmission to produce 379 horsepower, and while fuel economy is not quite as lofty as other hybrid models (20-mpg city / 23-mpg highway), the Sierra is considerably more efficient when driving around town than the vast majority of large pickups. It can also be ordered with four-wheel drive.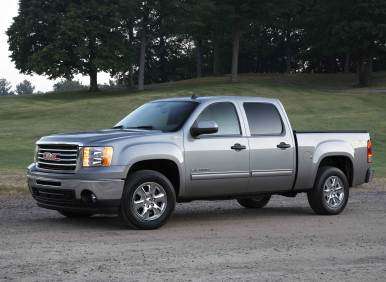 03. 2012 Lincoln MKZ Hybrid
The 2012 Lincoln MKZ Hybrid has drawn considerable attention thanks to the decision to match the price of the battery-powered edition of the mid-size luxury sedan with that of its gasoline-only counterpart. The Lincoln MKZ Hybrid's affordability in its class adds to the appeal of its impressive 41-mpg city and 36-mpg highway fuel economy rating - figures which exceed those of other smaller, dedicated hybrid premium automobiles. The MKZ Hybrid's 2.5-liter, four-cylinder gasoline engine and battery-powered electric motor produce a total of 191 horsepower, and a continuously-variable automatic transmission handles the gear shifting duties for the sedan.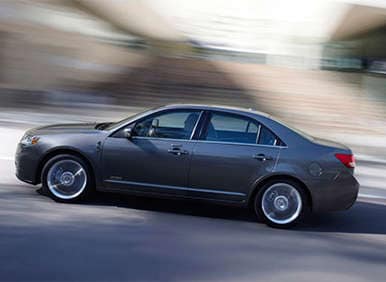 04. 2012 Honda Civic Hybrid
The 2012 Honda Civic Hybrid manages to provide extreme fuel efficiency despite giving up almost no practicality, comfort or style compared to the gasoline-only Civic model. The Honda Civic Hybrid leverages a combination of an electric motor with a 1.5-liter internal combustion system that together produce 110 horsepower. Despite being down 30 horses compared to the entry-level Civic, the Hybrid sedan is capable of hitting 60-mph from a standing start just nine-tenths of a second slower. Honda's Integrated Motor Assist hybrid system delivers 44-mpg in stop and go driving and 44-mpg during highway cruising, which is a significant improvement over last year's Civic Hybrid.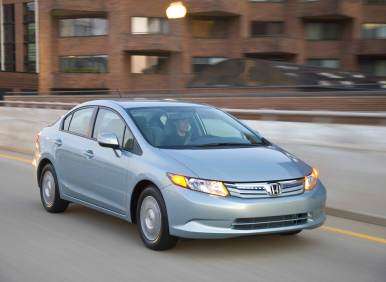 05. 2012 Chevrolet Tahoe Hybrid
The 2012 Chevrolet Tahoe Hybrid can haul as many as eight passengers, swallow copious amounts of cargo (109 cubic feet in total) and tow up to 6,200 lbs. The Chevrolet Tahoe Hybrid also posts fuel efficiency numbers of 20-mpg in city driving and 23-mpg during highway cruising, making it a standout around town when contrasted against equally large, truck-based full-size SUVs. The Tahoe Hybrid's secret is its 6.0-liter V-8 engine and the integrated dual-electric motors that lie nestled within its transmission. Altogether the SUV churns out 379 horsepower and can be had in both two-wheel and four-wheel drive editions.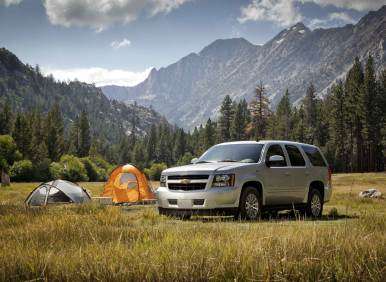 06. 2012 Lexus LS 600h L
The 2012 Lexus LS 600h L is the luxury brand's flagship full-size sedan. Unlike some of the other hybrid models on this list, the Lexus LS 600h L has been designed to deliver V-12 power at V-8 fuel consumption levels. The extended-wheelbase LS is opulently equipped, and its pairing of a 5.0-liter V-8 with two battery-powered electric motors allows it to produce 438 ponies in total. A continuously-variable automatic transmission sends this output to all four wheels via standard all-wheel drive, and fuel economy for the large automobile checks in at 19-mpg around town and 23-mpg on the highway.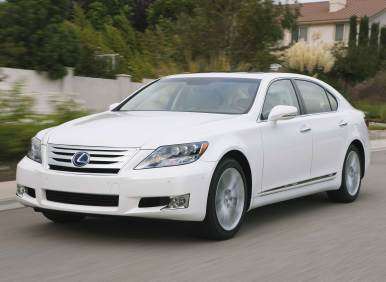 07. 2012 BMW ActiveHybrid 7
The 2012 BMW ActiveHybrid 7 is another big luxo-sedan that makes use of its battery assist to balance performance and fuel economy. Available in both standard and extended-wheelbase models, the BMW ActiveHybrid 7 derives 455 horsepower from its 4.4-liter, turbocharged V-8 and single electric motor setup. An eight-speed automatic transmission is charged with channeling the BMW's prodigious power production to the rear wheels, and the hybrid model out-accelerates its gasoline-only BMW 750 sibling thanks to a sparkling 4.7 second 0-60-mph time. Fuel economy for the German sedan shows as 17-mpg in city driving and 24-mpg on the highway.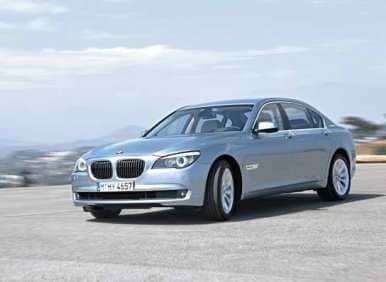 08. 2013 Volkswagen Jetta Hybrid
Although not yet available at dealerships, the 2013 Volkswagen Jetta Hybrid looks almost exactly like a standard version of the compact sedan yet provides considerably better fuel efficiency. The Volkswagen Jetta Hybrid offers 45-mpg in combined driving (individual fuel economy ratings have yet to be published), and its 1.4-liter turbocharged four-cylinder engine and electric motor are good for 150 horsepower. The best part? The Jetta Hybrid's battery pack and electric drivetrain components add just 221 lbs to the vehicle's curb weight, and the car comes with a seven-speed dual-clutch automated manual transmission, which is a rarity in the eco-friendly sphere.