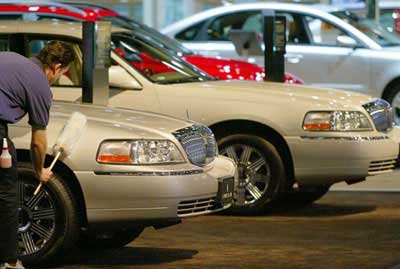 You get in line, pay for your ticket and tromp up the stairs toward what you know will be an exhilarating day spent gawking at super cars. Shoot, you may also take a look at that new truck you want to buy - you'd like to get an up close look without the hot breath of an eager salesperson down your back. And to think they call a test-drive. Hah. At least at an Auto Show you can stroll around, peer into the shiny metal and poke at the leather upholstery. You get inside and suddenly, something's wrong. There are so many cars, so many people; you can't even get within shouting distance to that new Ferrari F430. You make the best of it, wander around, get sore feet and go home - without seeing very many supercars and without even getting a look at that darn truck you wanted to buy. You've been Show Slammed. Next time, avoid the slam and take on the show with these eight simple steps. Click next for more, or choose from the links at left:
Step 1
Wear comfortable shoes and clothes. The Auto Show is a big and sprawling connection of convention halls, and if your shoes are digging into heels and your shirt is twisting, you won't enjoy the marvelous opportunity to see the latest and greatest new cars and trucks.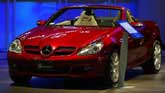 Step 2
Narrow the scope of your search. There are hundreds of vehicles on the market, and virtually all will be represented at the Auto Show. Go online and narrow your search to 10 or so vehicles you're most likely to purchase. Search by price and category, read reviews and check consumer ratings. Make sure you read the latest Auto Show coverage as well, as automakers are constantly unveiling new and redesigned vehicles. By narrowing your preferences through online research, this will focus your search and maximize the opportunity to find the right car.
Step 3
Make a list. Before going to the show, sit inside your car, take some time and take a look around. Think about what you like and what you don't like. Do you care for the fit and finish of the interior, or the visibility out of the back window? Are you comfortable behind the wheel, and is you seat comfortable? Do you like the size of your car? Does it get good gas mileage, and is it powerful enough? Writing it down is crucial - if you don't, you won't remember and these important clues to your vehicle appreciation will be lost. When you go to the show, you can pull out this list and compare other cars to the car you currently drive.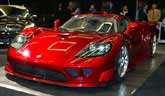 Step 4
Bring a notepad with you to the show. Write down your opinion about the cars you like. Open up the car and take a look inside. If possible, sit inside and get a good feel for the interior. For serious shopping, however, making notes about each vehicle's pros and cons will preserve a record of what you like about the car you might buy.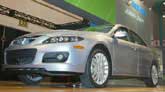 Step 5
Ask questions. Booth attendants aren't selling anything, and won't say that they have to talk to their general manager to get an answer. They are knowledgeable about the vehicles they are showcasing and have plenty of information on hand.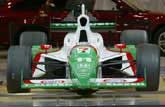 Step 6
Grab a map and plan your route. The Auto Show is a big place, and can get bewildering at times. Mark off the automakers you wish to visit and try not to retrace your steps too many times.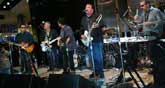 Step 7
Take time to just look and enjoy. Take a look at the exotics. Walk the show just to look at the coolest vehicles and the far-out concepts. Some of the best and brightest minds in the world are at work here, and what you'll find are treasures of imagination and science. Consider, for example, the BMW HR2. This hydrogen racer proves that performance and zero emissions are not mutually exclusive. And then there are the mainstream popular vehicles, such as the Ford Mustang convertible. Many millions of dollars and many, many hours of development go into building cars - take a look at the dynamic styling and technology on display.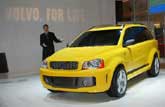 Step 8
Check your coat. If you don't, the klieg lights will get you, the sweat will bead on your neck and you will soon stop having such a good time. That's the most important thing: have a good time. By following these simple tips, you can have a great time - and get some great information about the next car you might want to buy.