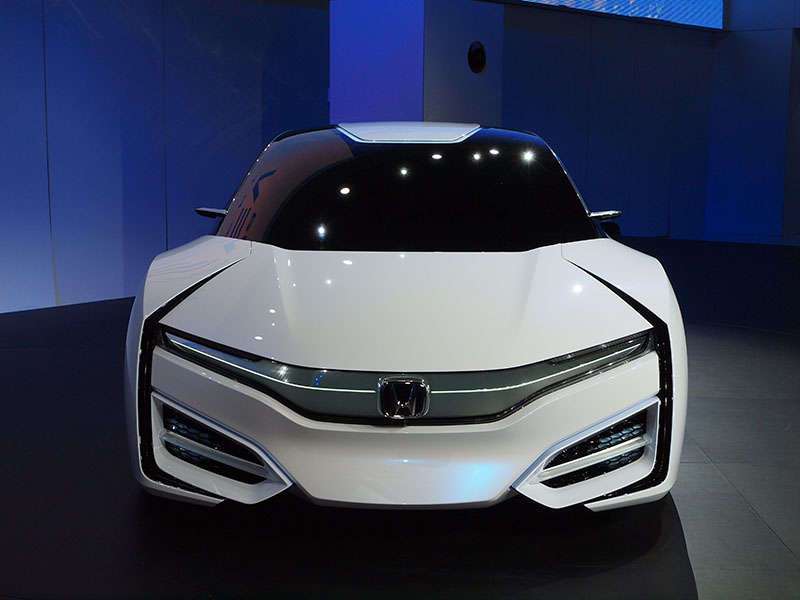 What you see here is the likely replacement for the FCX Clarity, in conceptual form. The Honda FCEV, introduced at the 2013 Los Angeles Auto Show, is a rakishly futuristic 5-passenger automobile equipped with a fuel-cell powertrain. What matters the most about the FCEV Concept isn't improvements in terms of packaging, power density, or range. Rather, what matters the most is that Honda came right out and said that this would be the first mass-produced fuel-cell vehicle.
Then, not four hours later, Hyundai introduced the 2015 Tucson Fuel Cell, complete with a 36-month lease of $499 per month including free hydrogen fuel and maintenance. Doh!
What's New for the Honda FCEV Concept:
Powertrain packaged completely under the hood
100 kW power output, more than 300-mile range
Power density increased by 60 percent
Fuel-cell stack size reduced by 33 percent
Re-fuels in about three minutes
Reduced cost to the customer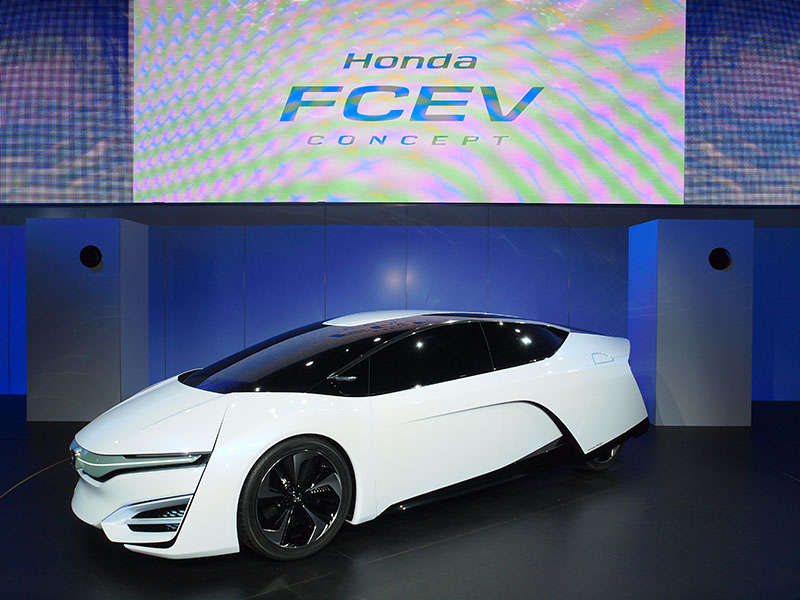 Honda FCEV Concept: Styling and Design
A production version of the FCEV Concept isn't going to look exactly like the car displayed in Los Angeles, but it will likely be similar in terms of overall design themes and general appearance. While just about anything is an improvement over the oddly proportioned FCX Clarity, the sleek, wind-cheating FCEV Concept is a genuinely appealing vehicle from a car company which, in recent years, hasn't been heralded for styling.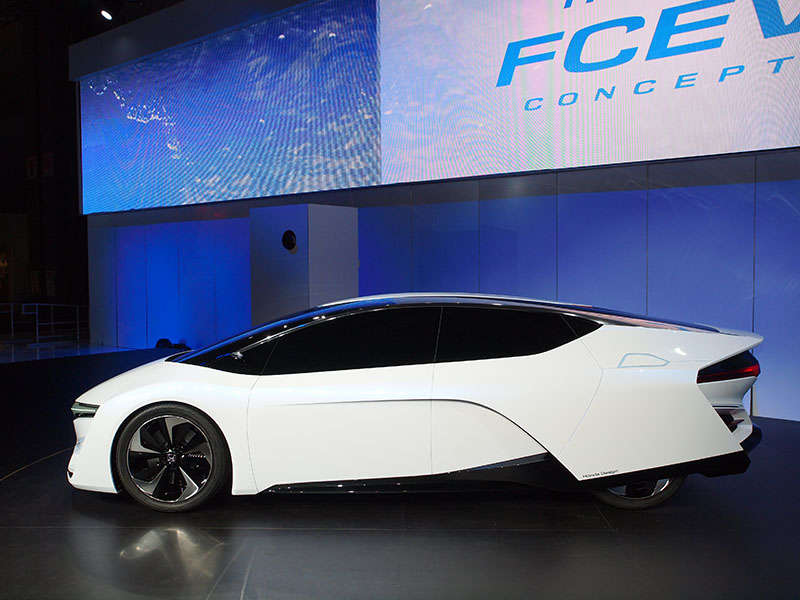 Honda FCEV Concept: What's Under the Hood
Thanks to a smaller fuel-cell stack, Honda says the FCEV Concept's entire powertrain is housed within the forward engine compartment, freeing up space for a fifth passenger in the car's back seat. The fuel cell generates more than 100 kW of power, making the car about as powerful as a Honda Civic, and that power density is increased 60 percent to 3 kW/L. Additionally, range is now greater than 300 miles, and the FCEV Concept can be refueled in just three minutes.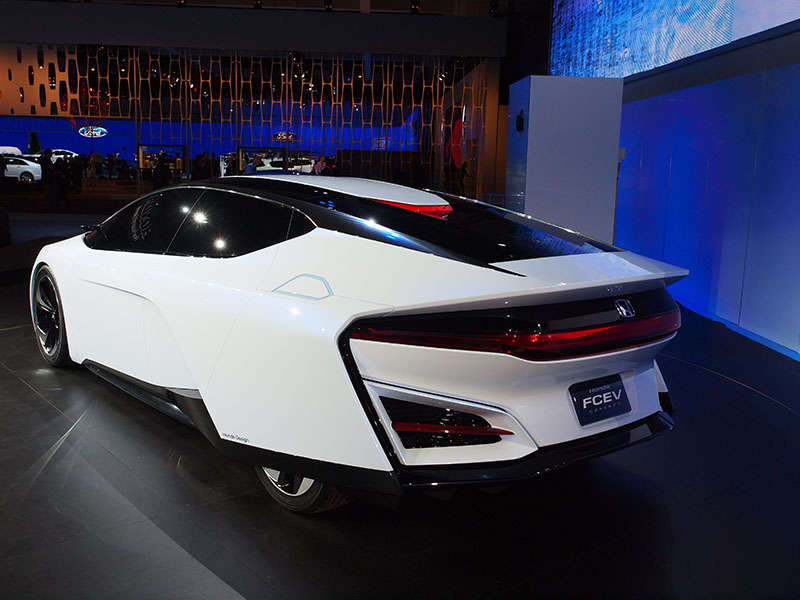 Honda FCEV Concept: Features and Technology
Honda did not divulge a significant amount of detail regarding the FCEV Concept, but the automaker is no stranger to fuel-cell powertrain technology, having introduced it to the U.S. and Japan more than a decade ago.
Basically, a fuel cell is a device that converts a fuel into electricity. In the original Honda FCX, the current FCX Clarity, and the FCEV Concept, that fuel is hydrogen that is pumped into the car at special fueling stations that operate similar to modern gas pumps. The hydrogen is converted into electricity, the electricity operates the electric motor that propels the vehicle, and what comes out of the exhaust pipe is water vapor.
While there are challenges with this technology – notably cost and a lack of infrastructure – Honda is taking significant steps to reduce or eliminate them. Through partnerships, the automaker seeks to speed the construction of hydrogen refueling stations while at the same advancing the technology while reducing the cost.
As Mike Accavitti, senior vice president of American Honda Motor Co., said during the FCEV Concept's unveiling in Los Angeles: "The advancements we are making are substantial, meaningful and very real."
Honda FCEV Concept: What Autobytel Thinks
I can't speak for the company on this issue, but I can offer my own opinion based on living with the current Honda FCX Clarity for a few days and using a hydrogen refueling station to replenish its tank. Here it is: Once the costs of production and purchase come down, and after a greater number of refueling stations exist in major metropolitan areas, we're all going to forget about gasoline, diesel, hybrids, and electrics. Especially if a fuel cell future is as stylish as this Honda.