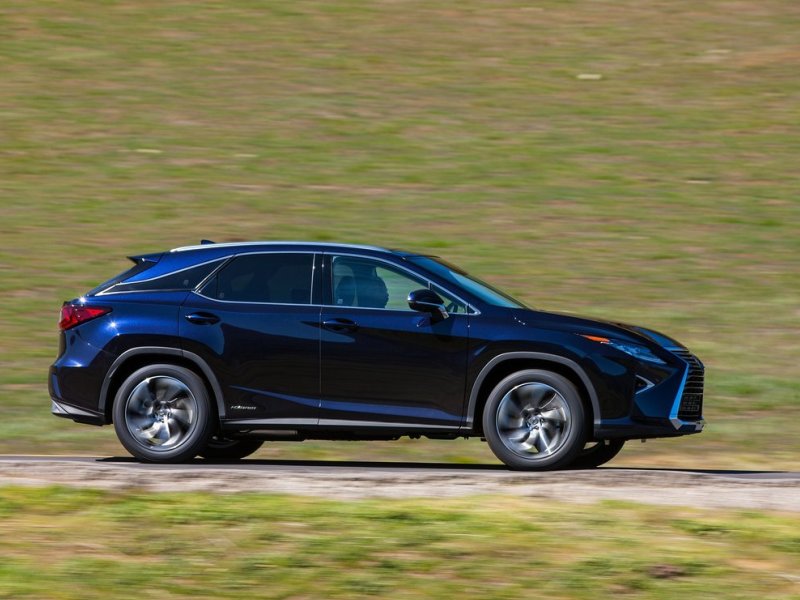 SUVs and crossovers have become increasingly popular for U.S. drivers, but they've also become increasingly expensive, too, as automakers continue to introduce newer technologies, increased levels of luxury content, and more sophisticated powertrains. Yet at the same time, the increased demand for today's freshest vehicles means that more and more pre-owned entries are becoming available, since many customers are trading in their older rides for new ones. In fact, the number of used SUVs under $20,000 now provides a particularly wide range of options for buyers on a budget.
Lexus RX
A great advantage of taking the pre-owned path is that it gives owners the ability to enjoy premium crossovers for mainstream prices. Consider: The 2009 Lexus RX350. One of the most highly regarded compact luxury SUVs when it was first introduced, this model is fitted with a powerful 3.5-liter V6 engine that serves up 270 hp and 251 lb.-ft. of torque, and it's offered in front- and all-wheel-drive configurations, with an available four-level air-suspension system that can adjust the RX's ride height by some 2.4 inches. Naturally, numerous Lexus luxuries also are available—highlighted by Mark Levinson audio, Bluetooth technology, voice-command navigation and a multi-panel moonroof—and the vehicle even scores points for versatility, backed by up to 84.7 cubic feet of cargo space. With all this and more, the 2009 RX 350 clearly stands out as one of the best used SUVs for less than $20,000.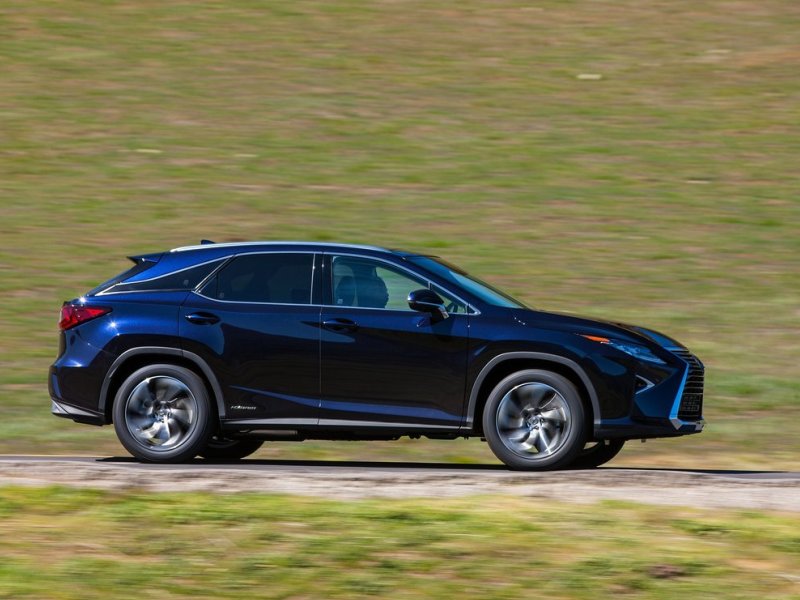 Toyota RAV4
Although a brand-new 2015 edition is priced pretty close to our ceiling right off line, with an MSRP of $23,680, drivers can save thousands of dollars by stepping back just one model year and looking for a 2014 Toyota RAV4, which is one of the top used crossovers for under $20K. After all, there isn't much difference between the two except for price, with the 2014 RAV4 even supplying a standard backup camera and Entune audio, the latter bolstered by a 6.1-inch touchscreen, Bluetooth for hands-free calling and audio streaming, USB 2.0 connectivity, and six speakers. Toyota's compact crossover also is fairly frugal in terms of fuel economy, relying on a 176-hp four-cylinder engine for an EPA line of 24/31/26, although its cabin capacity isn't all that "compact"; there's actually enough room for either five adults or 73.4 cubic feet of gear.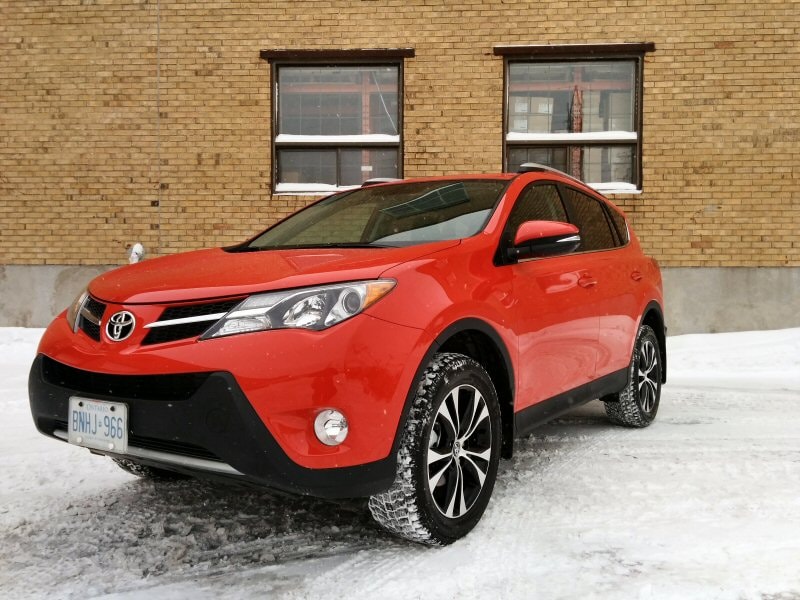 Photo by Benjamin Hunting
Acura MDX
The best used SUVs for under $20,000 aren't just two-row models, either. The 2011 Acura MDX, for example, still fits under that price cap despite a roomy cabin that can fit up to seven occupants. And remember, it does so in premium comfort, complete with standard leather trim, sport-contoured power-adjustable seating for both the front row and second-row outboard passengers, a tri-zone climate system with humidity control, Bluetooth technology, and a 253-watt, eight-speaker sound system. Similarly upscale is the Acura's powertrain, pairing a 3.7-liter V6—worth 300 hp and 270 lb.-ft. of torque—to a six-speed Sequential SportShift automatic transmission with standard steering-wheel-mounted paddles. As a result, the MDX also delivers a max tow rating of 5,000 lbs. That capability can be additionally enhanced by Super Handling All-Wheel Drive as well, while further lux options range from a rear-seat entertainment system to a variety of cutting-edge driver-assistance technologies.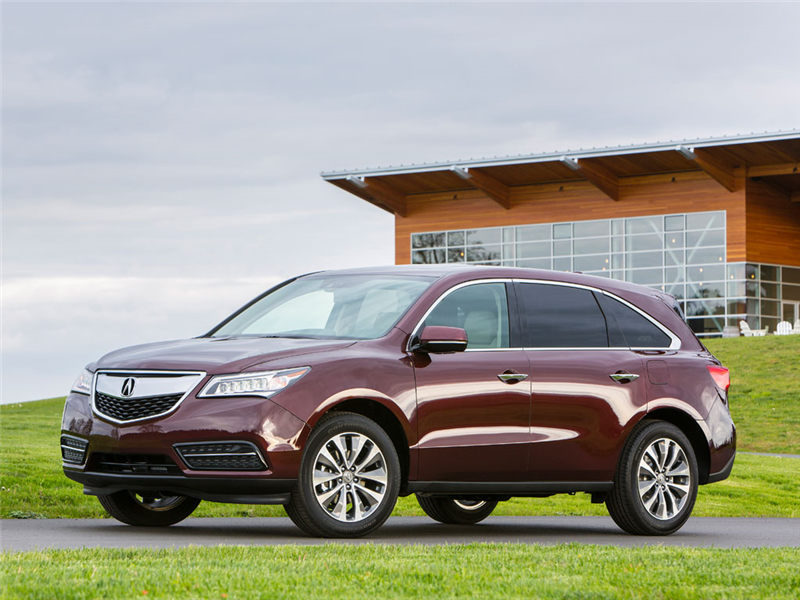 Honda Pilot
The 2013 Honda Pilot was the most fuel-efficient eight-passenger SUV when it debuted, showcasing EPA grades of up to 25 mpg even with its standard 3.5-liter V6 engine—which also furnishes 250 hp, 253 lb.-ft. of torque and a top towing limit of 4,500 lbs. A pre-owned Pilot is plenty well equipped, too, with standard features like a rearview camera, Bluetooth for hands-free calling and audio streaming, an 8-inch "intelligent Multi-Information Display," and tri-zone climate control. It's also worth pointing out that a USB port is standard as well, something that can often be missing from older SUVs and crossovers. Moreover, folks get a lot of vehicle for their money, as this three-row entry is big enough to handle some 87 cubic feet of cargo. Oh, and on the topic of money, the 2013 Pilot is simply one of the best used crossovers for less than $20,000.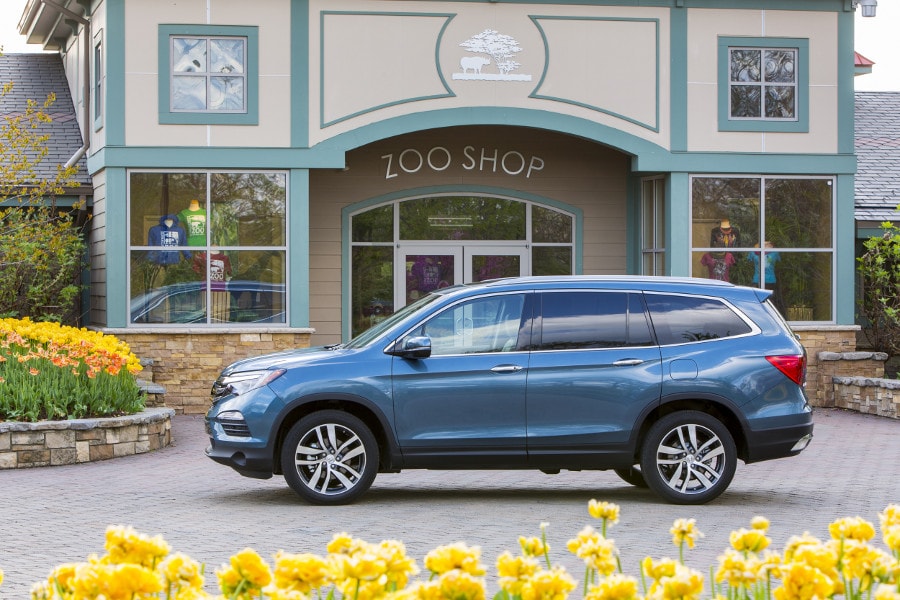 Photo by Honda
Nissan Xterra
Customers shopping for pre-owned SUVs priced under $20,000 should take a peek at the 2012 Nissan Xterra, especially if they also plan on going off-road. That's because the Xterra is a true body-on-frame sport utility, built on the same platform as the 2012 Nissan Titan full-size pickup and offering a wide array of dirt-friendly driving enhancers. Among them: an available four-wheel-drive setup with an electronically controlled transfer case, an electronic locking rear differential and hill-descent control. Meanwhile, the standard powerplant in the Xterra is a robust 4.0-liter V6 with 261 hp and 281 lb.-ft. of torque on tap, and that output can be managed with either a six-speed manual or five-speed automatic transmission. Lux amenities are, unsurprisingly, few and far between, but a Rockford Fosgate audio system, Bluetooth technology and leather seating are on the options menu, and upper-grade Xterra's feature roof-mounted off-road lights and other rugged hardware.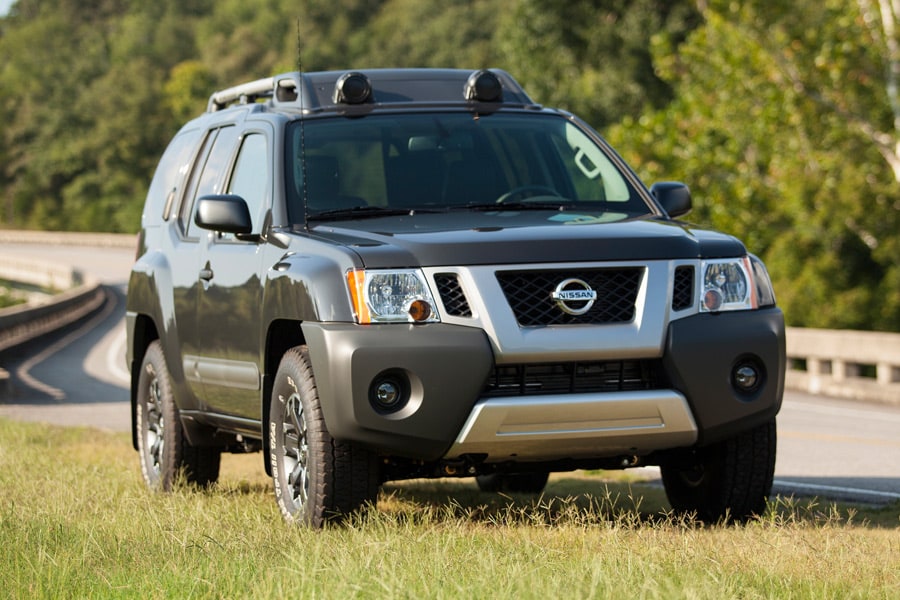 Buick Enclave
The 2013 Buick Enclave was significantly refreshed for that model year, providing a lot of benefits for pre-owned customers shopping during this one. For instance, the 2013 Enclave was the first from the nameplate with standard LED daytime running lamps and taillamps, for a more sophisticated exterior, while its revised cabin was elevated by ambient lighting and details like real stitching for the door trim. Nor did Buick engineers rest on their laurels: Instead, the luxurious three-row crossover saw noticeable updates to its six-speed automatic transmission and suspension. A similar premium approach also informs the Enclave's list of standard equipment, which includes an IntelliLink infotainment system, a rearview camera and an advanced, front-center side airbag. Finally, as one of the more modern used SUVs that cost less than $20,000, the 2013 Enclave further offers side blind-zone alert, rear cross-traffic alert, and both heated and cooled front seats.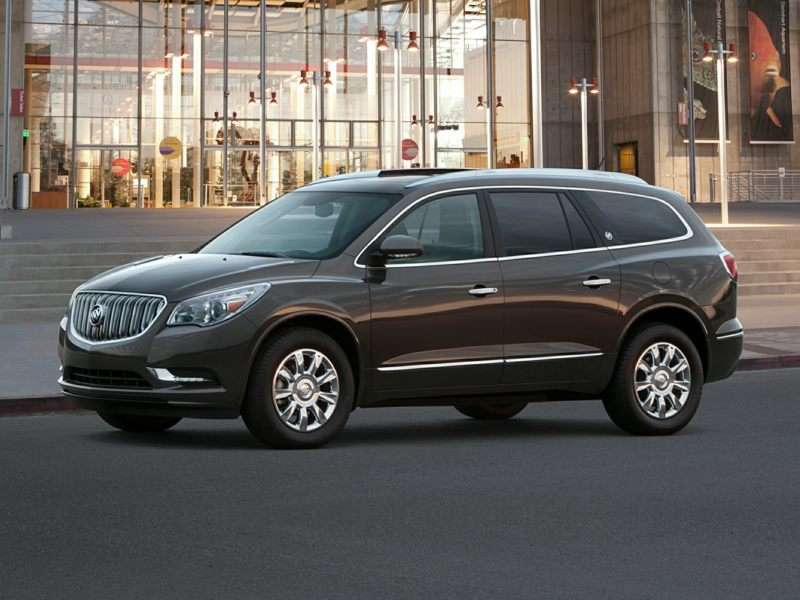 Ford Explorer
When the Blue Oval transformed its body-on-frame SUV icon for the 2011 model year, the next-gen Explorer immediately became one of the most popular new three-row entries in the country. So it just makes sense that the 2012 Ford Explorer is now one of the most popular used crossovers for under $20,000. Certainly helping matters here, that price includes all the basics, including a filtered climate system with rear-seat controls, a multi-function steering wheel (with cruise, audio and "MyFord" controls), and AdvanceTrac technology featuring Roll Stability Control and Curve Control. Customers also should keep in mind that, along with a standard 3.5-liter V6, the 2012 Explorer is available configured with a four-cylinder EcoBoost engine that squeezes 240 hp and 270 lb.-ft. of torque from its 2.0 liters of displacement, enabling fuel economy grades of 20 mpg city/28 mpg highway/23 mpg combined.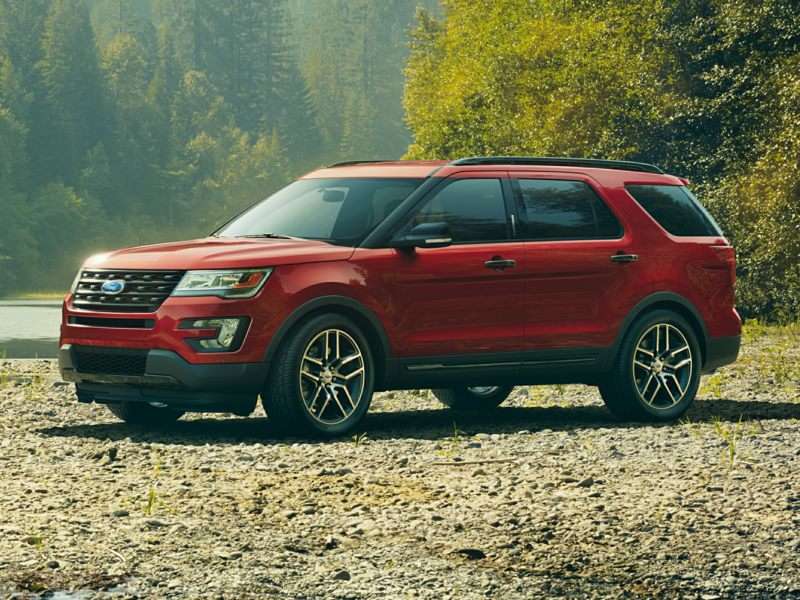 BMW X3
From the first generation's final year, the 2010 BMW X3 represents a more athletic approach to the compact crossover segment, so much so that the brand calls its entry a "sport activity vehicle." Customers can still call it one of the best used SUVs for less than $20,000, and one of the fastest, too: Thanks to a standard 3.0-liter, six-cylinder engine, capable of making 260 hp and 225 lb.-ft. of torque, the X3 can explode off the line and sprint from 0-60 in 6.9 seconds. And note, that's with an enthusiast-approved six-speed manual transmission, although a six-speed Steptronic automatic is available. Beyond those traditional BMW-style driving dynamics—and its share of premium German luxuries and technologies, including real wood cabin trim and 16-way comfort seats—the X3 also supplies some amount of crossover-style versatility, with standard all-wheel drive and up to 71 cubic feet of cargo space.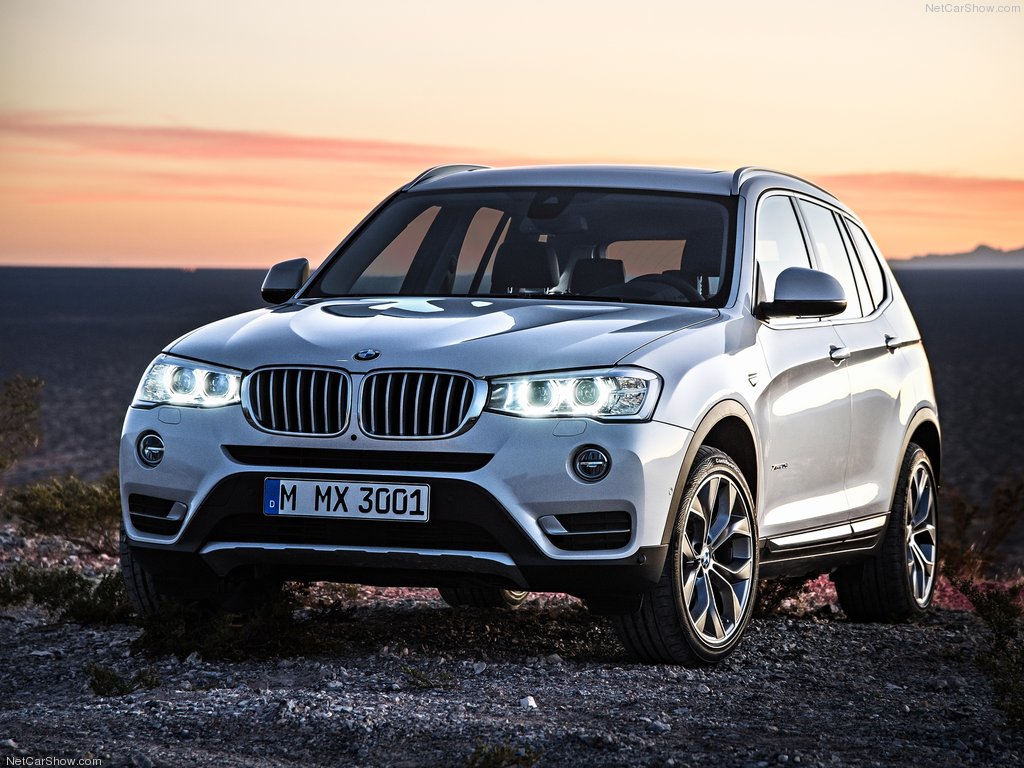 Jeep Commander
The 2010 Jeep Commander is a bit of a blast from the past, but this three-row, seven-seat entry, formerly the brand's range topper, now commands attention as one of the best used SUVs for less than $20,000. In fact, that pricing should cover an up-level Limited model, including its 5.7-liter HEMI V8 engine that can pour out 357 hp and 389 lb.-ft. of torque—and tow up to 7,400 lbs. From there, the content list extends to a standard power-operated rear liftgate along with available goodies like a Uconnect infotainment technology, the CommandView dual-skylight roof, heated first-row seating, real wood interior accents, and three trail-rate four-wheel-drive systems; the most capable features a full-time two-speed transfer case and electronic limited-slip differential for what was "best-in-class tractive performance" at the time.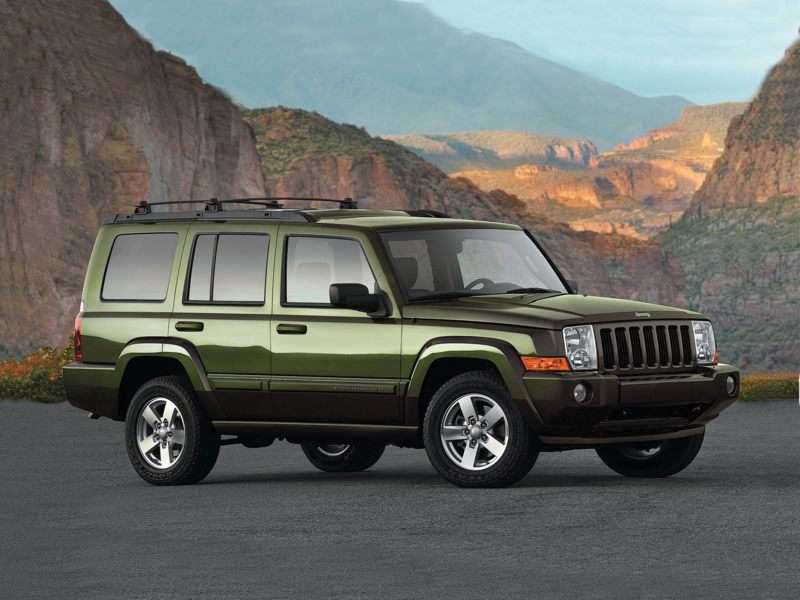 Chevrolet Suburban
Offering room for up to nine occupants, along with more than 137 cubic feet of cargo space and a light-duty towing maximum of 8,100 lbs., the 2009 Chevrolet Suburban is a big ol' body-on-frame vehicle that stretches a full 222.4 inches in length. Additionally, the Bowtie brand had refreshed the Suburban for 2009, so that all models were equipped with Bluetooth connectivity and more comfortable cloth seats, and upper-trim editions welcomed a rearview camera system, side blind-zone alert, Bose audio, and heated and cooled seating. It's an all-V8 powertrain portfolio for the Suburban, too, allowing owners to leverage 5.3- and 6.0-liter units with either rear- or four-wheel drive. The outcome: Not only is the 2009 Chevy Suburban one of the best pre-owned SUVs for less than $20,000, it's also an eminently capable workhorse that is as well suited for daily driving as it is for adventure.