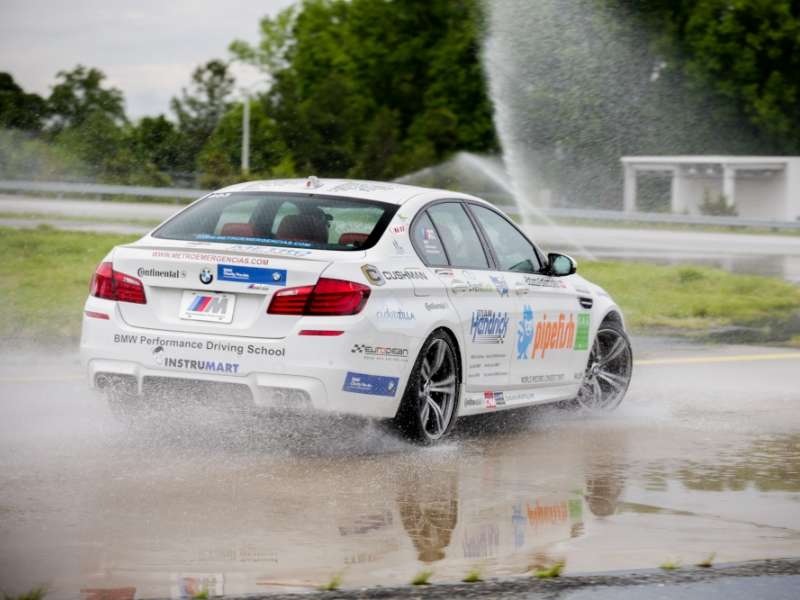 Learning what you can actually do with your car, discovering its true potential, can be a revelatory experience.
There is a huge difference between operating a motor vehicle and driving a car. The former is more or less going along for the ride, while the latter is all abut car control. In other words, learning to steer, brake, and stop is just the beginning—and unfortunately it is where most people stop. Which perhaps explains why when it rains or snows, so many cars wind up crumpled like so much used aluminum foil.
A good high performance driving school can also mean the difference between life and death, even if you're not given to exploring the performance capabilities of your automobile. The fact is, the techniques taught in these classes make better drivers. For this reason, most manufacturers of high performance cars offer driver training. Some are free to owners of the cars, others charge a fee, but all make better drivers of their participants.
Here are ten of the best…
High Performance Driving Schools: Abarth Track Experience
Included as part of the purchase price of a new FIAT 500 Abarth, the Abarth Track Experience is a one-day series of activities designed to provide instruction in driving dynamics, head to head racing, and autocross to drivers aged 18 and above. At the end of the day, you're turned loose on the track to put together your fastest lap. The school provides specially prepared cars for all instruction and exercises. Offered at a series of racetracks around the country, the Abarth Track Experience is a traveling circus potentially coming soon to a town near you. Some of the host tracks include Mazda Raceway Laguna Seca in Monterey, Calif., Texas Motor Speedway, Daytona International Speedway, and New Jersey Motorsports Park. While tuition is covered when you buy the car, you'll be responsible for covering your own transportation and lodging costs. You are also free to bring a friend; OK, well not exactly free, they can participate for $500. You have one year after you purchase the car to register for the event you'd like to attend.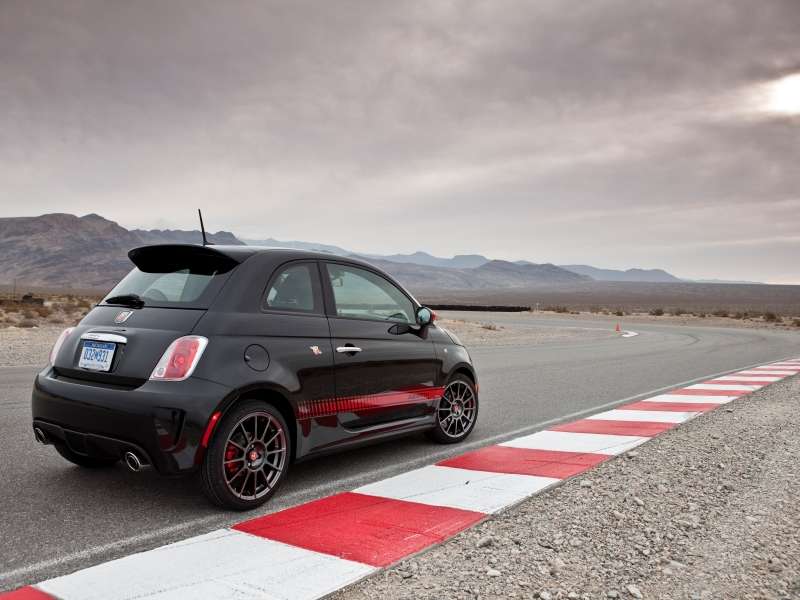 High Performance Driving Schools: Audi Sportscar Experience
On the west coast of the United States, at the doorstep of the California Wine Country, Audi has established a dedicated performance outpost at Sonoma Raceway. One of the country's most demanding road circuits, Sonoma Raceway is an exciting laboratory in which to experiment with the outstand performance potential of Audi's R, RS, and S high performance models. There are programs exclusive to the Audi R8, off track programs  for all models providing instruction in street driving situations, and of course, on track programs for all of the high performance cars in the Audi lineup. Ownership of an Audi is not a prerequisite, however many of the techniques taught are specific to all-wheel drive automobiles. Cars are provided for all instruction, as are helmets. Guests are welcome to watch, but if they want to participate, they are required to pay a fee. Speaking of which, fees vary according to the program in which you wish to you participate.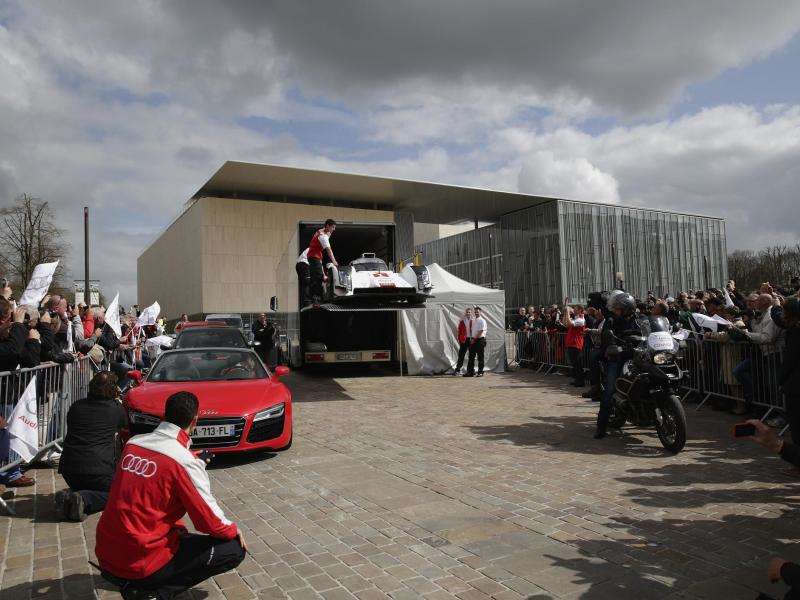 High Performance Driving Schools: BMW Performance Driving School
The first European manufacturer to establish a permanent school in the United States, BMW's Performance Driving School offers a comprehensive slate of courses including teen driving safety, motorcycle safety, street driving safety, and of course high performance training. Open to all, ownership of a BMW is not required. In the car control courses you'll learn the nuances of braking, cornering, stability control, lane changes, and drifting, In addition to these aspects of driving, the teen courses also include specific curriculum concerning focus. Teens must be at least 15 years of age and in possession of a valid learner's permit for the state in which they reside. All of the courses are conducted at the BMW Performance Driving School facility near the company's factory in Spartanburg, South Carolina. You can also tour the Spartanburg factory, and/or take delivery of your new BMW while at the school as well. However, all instruction is conducted in the school's cars. Course length varies from one to two days, and the fees vary according to the course of instruction. High performance training is conducted in the BMW M cars, and advanced versions of those courses are taught at Virginia International Raceway and Charlotte Motor Speedway.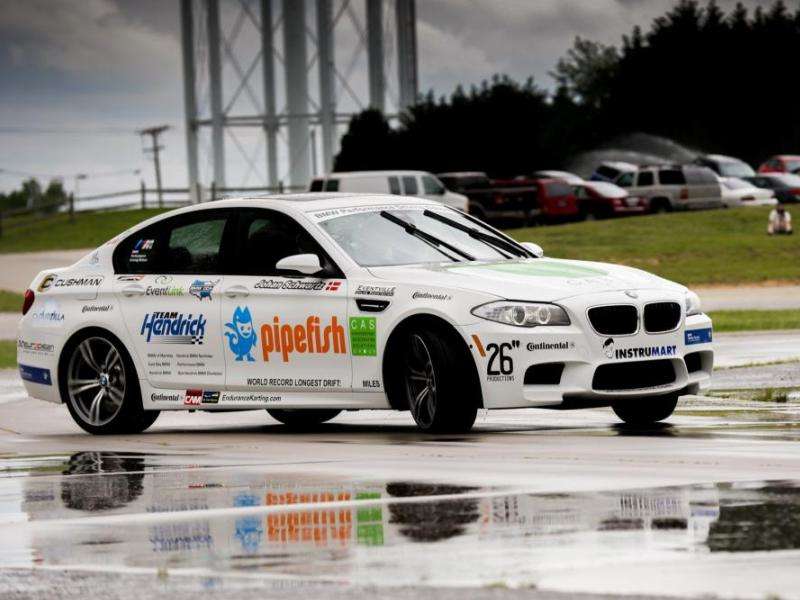 High Performance Driving Schools: Ferrari Driving Experience
Offered at three locations in North America; Circuit of the Americas in Austin, Texas., Mont Tremblant, Quebec, and Aspen, Colorado; the Ferrari Driving Experience encompasses high performance driving on two challenging racing circuits, as well as winter driving exercises in the Rocky Mountains. Rather than a racing school however, the focus is on learning to drive and control a Ferrari properly. The Ferrari Driving Experience teaches a variety of  driving techniques including threshold braking, weight transfer, managing acceleration, identifying the ideal driving line and discovering the limits of vehicle adhesion in both wet and dry driving situations. The Ferrari Winter Driving Experience is focused around the Ferrari FF, the company's all-wheel drive model. Winter instruction is conducted at a special ice driving facility at Steamboat Springs, Colo., followed by an all-day road rally on the roads around Aspen. While the prices are considerably higher than other driving schools (hey, we are talking about Ferrari—OK?) the fees are all-inclusive. In addition to the instruction, lodging at five star hotels, gourmet dinners and lunches are included. You do have to get yourself there, but once you arrive, everything else is taken care of. Ferrari ownership is not required.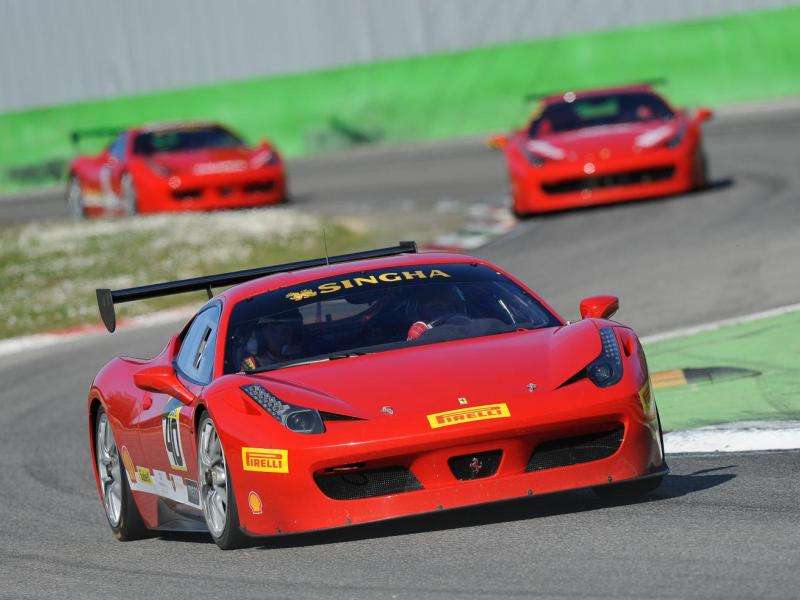 High Performance Driving Schools: Jaguar Performance Driving Academy
The Jaguar Performance Driving Academy, held at the Circuit of the Americas in Austin, Texas., offers three levels of instruction. Tuition for Level 1 is included in the purchase price of a new Jaguar "R" car, F-Type, or XJL Ultimate and Supersport models—if you register within 12 months of purchasing the car. Level 1 of the Jaguar Performance Driving Academy consists of  a 5 ½ hour curriculum, which includes car control instruction on an autocross course and an oval track. High-speed instruction is conducted in a lead-follow format. The instruction is progressive in nature. All participants must complete Level 1 to take Level 2, and Level 2 to take Level 3. For those desiring more in-depth instruction, Level 2 is a full day of training and offers more detailed instruction in braking techniques, proper cornering lines, corner entry and exit, as well as full laps of the track with a coach at your side. You'll also spend time learning to master car control techniques on a skidpad. Level three is another full day session and includes relay autocross, timed autocross, slalom, and one on one exercises with an instructor. Open to all, Jaguar ownership is not a prerequisite.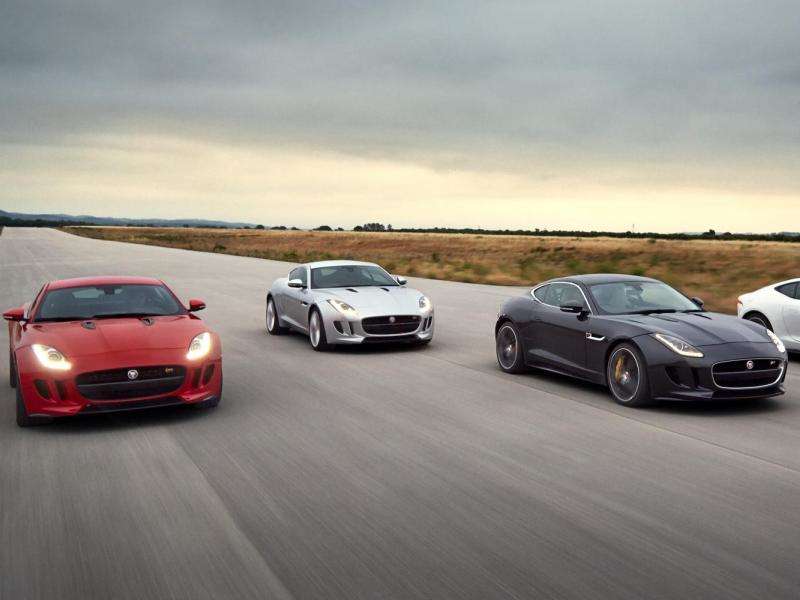 High Performance Driving Schools: Land Rover Experience
Presented at four wonderfully scenic locations in North America; The Equinox in Manchester Village, Vermont, the Biltmore Estate in Ashville, N.C., Quail Lodge in Carmel, Calif., and the Fairmont Le Château Montebello in Montebello, Quebec; the Land Rover Experience offers detailed offroad driving training, in addition to tours and scenic drives. Instruction courses range from one hour to multiple days. Lessons cover the basics of expedition-style driving and are customized to fit your skill and comfort level. Off-road obstacles such as steep ascents, descents, side-tilts, log crossings, creek crossings, rock crawls, and boulders are covered in the hourly sessions. Full days begin with lessons on gentle terrain covering ditch crossings, log crossings, side-tilts, and vehicle controls, while gradually moving into more advanced trails to take on steep hill climbs, rocky descents and rugged traverses. Each full day experience includes a picnic lunch. After completing the full day experience, drivers qualify for the advanced full day experience. This covers winching and recovery techniques, advanced trail recovery and pull options, advanced rock and trail terrain, and expedition preparedness. Open to all licensed drivers, Land Rover owners get a 10 percent discount.
High Performance Driving Schools: Mercedes-AMG Driving Academy
A three-tiered approach characterizes the Mercedes-AMG Driving Academy curriculum. Offered at four of America's most challenging racing circuits; Lime Rock Park in Connecticut, Laguna Seca in California, Circuit of the Americas in Texas, and Palm Beach International Raceway in Florida; the Mercedes-AMG Driving Academy promises to take you from being a mere motorist, to a actual driver. (Their words, not ours…)The basic course provides instruction in cornering, line techniques, and car control at high speeds. The advanced course is comprised of two days of detailed training and instruction. Topics covered on the first day include agility, wet cornering, and ABS braking with lane changes, while the second day consists of garnering on-track experience with an instructor at your side. The three-day Pro Training course activities include open track lapping, data competition, and autocross competition. To qualify for each succeeding tier, its preceding course must be completed—or it must be demonstrated you've had similar approved training at another driving school. AMG ownership is not required to participate.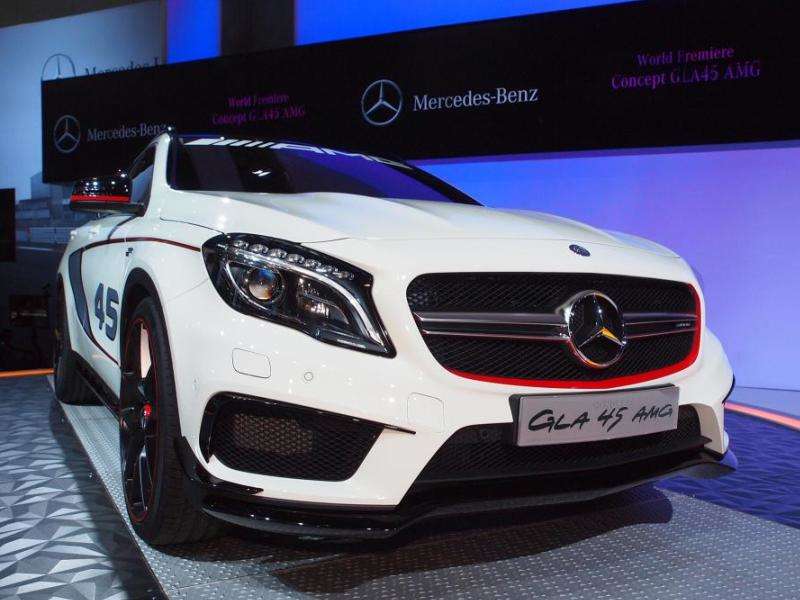 High Performance Driving Schools: MINI Motoring Schools
Offering performance training, teen training, and clinics, the MINI Performance Motoring Academy is held at the Indianapolis Motor Speedway. The performance driving program covers the basics of oversteer and understeer, precision braking, cornering, driving lines, road course driving, and autocross. This practical, behind the wheel instruction is accompanied by classroom lectures on tires, dynamic weight transfer, driving lines, handling dynamics, and braking. The ½ day Teen Motoring School is AAA approved and focuses on car control in adverse situations. Teens are given the opportunity for hands-on experience in slalom and handling, emergency lane changes, ABS braking, skid control, and both distracted and impaired driving situations. Classroom instruction includes safety technology and vehicle dynamics, tires, texting, and avoiding distractions. Mini ownership is not a requirement.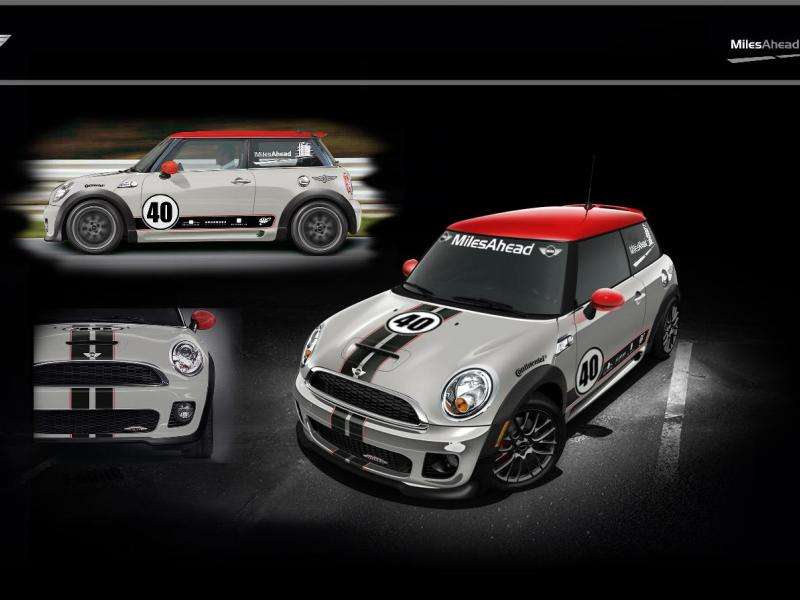 High Performance Driving Schools: Porsche Sport Driving School
Presented at the outstanding Barber Motorsports Park near Birmingham, Ala, the Porsche Sport Driving School is open to all and is one of the most comprehensive high performance driving schools. It offers packages for couples (which include hotel accommodations, golf, and spa packages), training specifically for women, and master's courses with Porsche GT3 Cup racing cars. The Porsche Sport Driving School is also one of the few manufacturer-endorsed venues from which you can obtain a racing license. Tuition for multi-day training programs includes hotel accommodations. Porsche Sport Driving School's Masters Plus Race License program is accredited by the SCCA.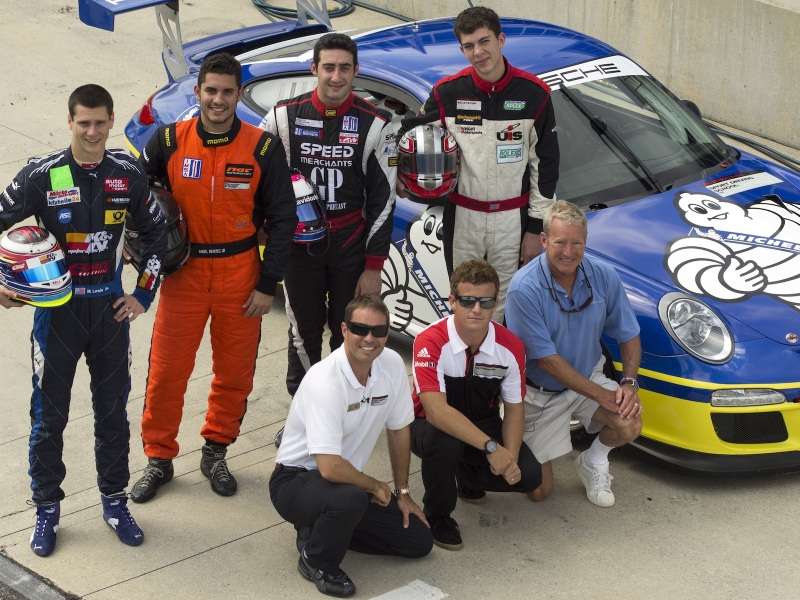 High Performance Driving Schools: SRT Track Experience
Included in the price of any SRT model is a one-day driving experience. According to the organizers, the curriculum is designed to enable SRT owners and enthusiasts to realize the potential and performance of the current SRT vehicle line-up in a safe and structured environment—under the guidance of professional driving instructors. Owners must register within one year of purchasing a SRT 300, Challenger, Charger, Grand Cherokee, or Viper. Instruction is provided in four key areas; driving dynamics, autocross, head-to-head challenges, and performance driving. Held all over the country, tracks include Laguna Seca, Las Vegas Motor Speedway, Texas Motor Speedway, Daytona International Speedway, Lime Rock Park, Michigan International Speedway, Road America, and Road Atlanta. Participants must be aged 18 or over. Non-SRT owners can participate as well, for a fee.