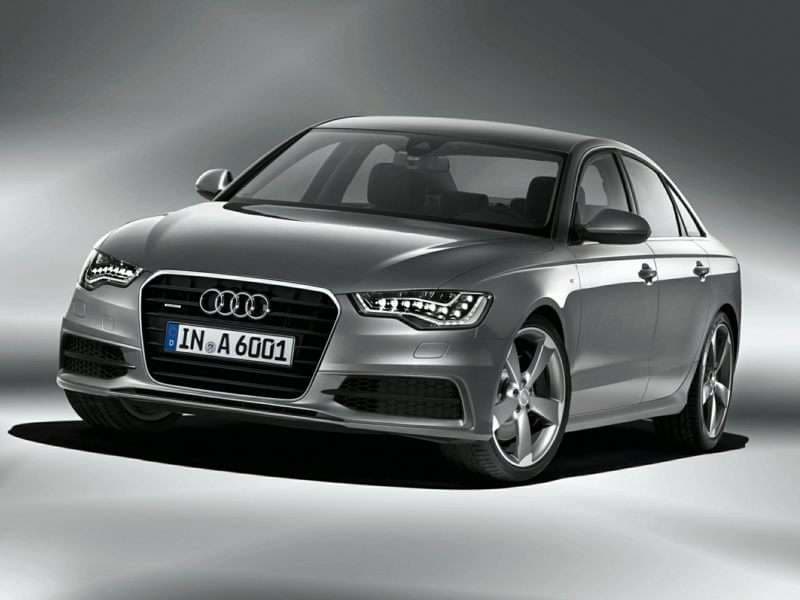 The Green Car Journal recently released the names of its five finalists for the 2014 Green Car of the Year Award, with Ron Cogan, editor/publisher of both the publication and www.CarsOfChange.com, boasting that: "The diversity of this field of finalists illustrates not only that 'green' has gone mainstream, but also that there is no single approach to achieving ever higher levels of fuel efficiency and environmental performance. There's something for everyone in this year's field of finalists, including clean-diesel, high-efficiency gasoline, and hybrid/plug-in hybrid power featured in mainstream, sporty, and executive models."
Just note, Cogan's "something for everyone" actually doesn't include anything for shoppers who prefer domestic brands. But it does include:
Audi A6 TDI—Audi adds a 6-cylinder, clean-diesel engine and its hallmark "quattro" all-wheel-drive technology to an already impressive sport sedan, ending up with a car that runs from 0-60 in 5.5 seconds, posts an EPA line of 24 mpg city/38 mpg highway/29 mpg combined, and transforms 3.0 liters of displacement into outputs of 240 hp and 428 lb.-ft. of torque.
"Audi is honored to be named as a finalist for the Green Car of the Year award," said Mark Del Rosso, executive vice president and COO, Audi of America. "Audi has been a leader in clean diesel since the introduction of Audi TDI technology in the U.S. in 2009. With the debut of four all-new TDI models this year, Audi continues to set the bar for fuel efficiency and uncompromised luxury."
The 2014 Audi A6 TDI is on sale now with an MSRP that starts at $55,100.
Green Car of the Year Nominees: 2014 BMW 328d
The clean-diesel member of the iconic 3 Series family, the 2014 BMW 328d is the first vehicle from the brand to be sold to U.S. customers with a 4-cylinder diesel engine. It's a 2.0-liter TwinPower engine that makes a peppy 180 hp and 280 lb.-ft. of torque, while returning EPA marks of up to 32 mpg city/45 mpg highway/37 mpg combined. Also, while the 2014 BMW 328d starts at $38,600 as a rear-wheel-drive sedan, it's further configurable with the brand's xDrive technology, and as an xDrive Sport Wagon.
The 2014 BMW 328d xDrive starts at $40,600 while garnering EPA grades of 31 mpg city/43 mpg highway/35 mpg combined; the 2014 BMW 328d xDrive Sport Wagon comes in at $42,950, with the same EPA efficiency ratings.
All are currently available at local BMW dealerships.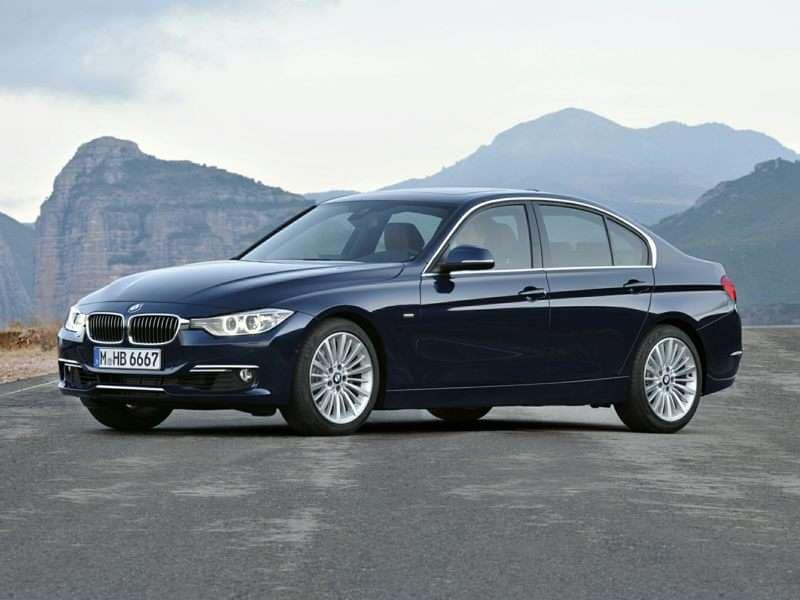 2014 Green Car of the Year Nominees: 2014 Honda Accord Family
It's a fuel-efficient family affair for the 2014 Honda Accord roster, all of which were gathered under the Accord name for 2014 Green Car of the Year purposes. And there are plenty, including:
Honda Accord Coupe, with a starting price of $23,625 and EPA grades as high as 26 mpg city/34 mpg highway/29 mpg combined while kitted out with a CVT and a 2.4-liter 4-cylinder engine that makes 185 hp and 181 lb.-ft. of torque
Honda Accord Sedan, capable of up to 27 mpg city/36 mpg highway/30 mpg with the same starting powertrain offered on the coupe, and stickered from $21,995
Honda Accord Hybrid, which opens at $29,155 and boasts the ability to achieve 50 mpg city/45 mpg highway/47 mpg combined by mating an "Earth Dreams" 2.0-liter 4-cylinder engine with a two-motor hybrid setup
Honda Accord Plug-in, with slightly lower marks while under hybrid power—at 47 mpg city/46 mpg highway/46 mpg combined—but backed by an electrically assisted 13-mile driving range at a combined 115 MPGe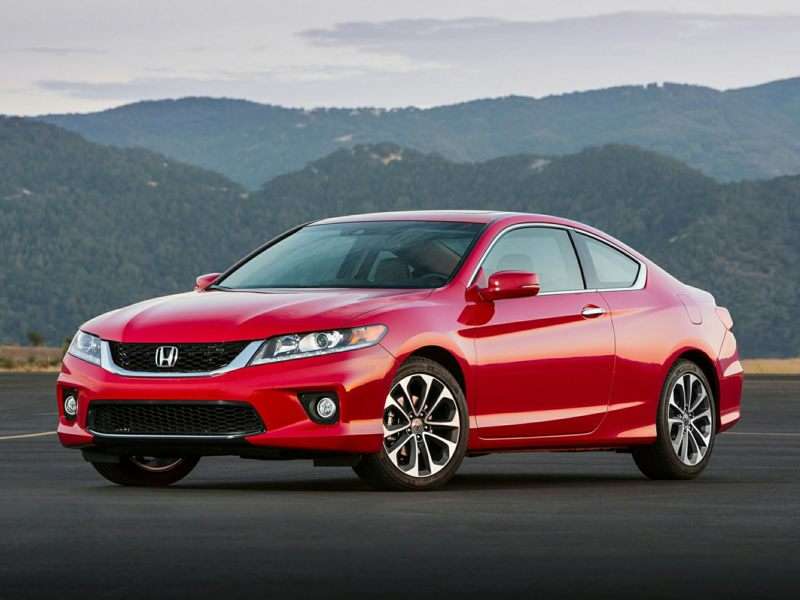 2014 Green Car of the Year Nominees: 2014 Mazda Mazda3
With its striking "KODO" design language and a full suite of SKYACTIV powertrain and chassis upgrades, the 2014 Mazda Mazda3 will attempt to bring home the zoom-zoom brand's first-ever Green Car of the Year title. Helping matters this year is the fact that the 2014 Mazda Mazda3 raises the ol' bar even higher, thanks to a segment-exclusive, capacitor-based regenerative braking system. That new technology boosts fuel economy to 30 mpg city/41 mpg highway/34 mpg with a six-speed automatic transmission hooked to a 2.0-liter, 4-cylinder engine; opting for a six-speed DIY shifter moves the Mazda3 to 29/41/33.
Plus, even with the bigger 2.5-liter 4-cylinder engine, the car still posts an EPA line of 28/39/32.
Remember, too, that the 2014 Mazda Mazda3 is available in two body styles, including a five-door hatch that starts at $18,945 and a sedan with an MSRP of $16,945.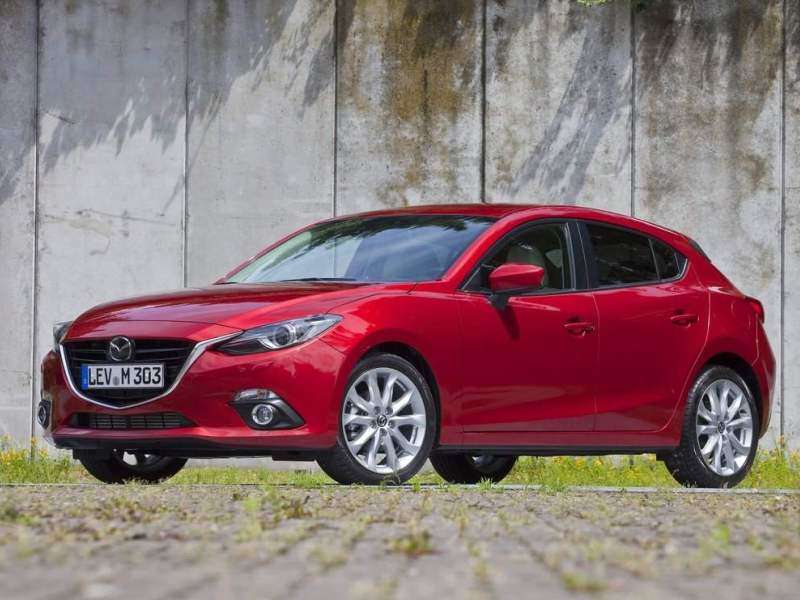 #Green Car of the Year Finalists Revealed
2014 Green Car of the Year Nominees: 2014 Toyota Corolla
Naturally, there's also a Toyota on the list of finalists, and this year, it's the 2014 Toyota Corolla.
Specifically tuned for fuel-efficiency—with an integrated and aerodynamic rear spoiler as well as Valvematic engine technology—the 2014 Toyota Corolla LE Eco squeezes out fuel-economy grades of up to 30 mpg city/42 mpg highway/35 mpg combined. At the same time, however, drivers benefit from a 1.8-liter 4-cylinder engine that makes 140 hp and 126 lb.-ft. of torque, and is mated to a new CVT.
The Corolla crew also offers four other transmission choices for that engine, which serves up 132 hp/128 lb.-ft. of torque in non-Eco versions. EPA marks for that quartet includes:
With four-speed automatic transmission—27 mpg city/36 mpg highway/31 mpg combined
With six-speed manual transmission—28 mpg city/37 mpg highway/31 mpg combined
With seven-speed automatic—29 mpg city/37 mpg highway/32 mpg combined
With CVT—29 mpg city/38 mpg highway/32 mpg combined