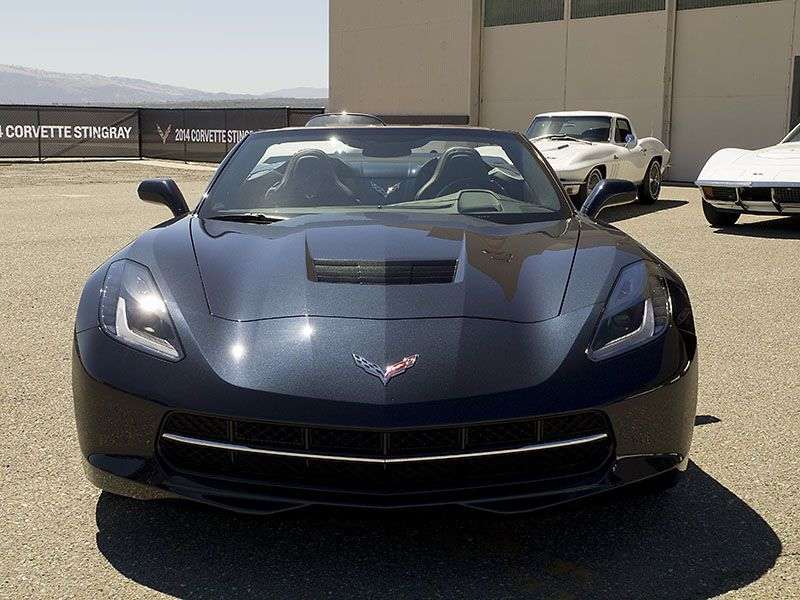 General Motors has served up a steady stream of successful new models during the past 12 months, and those efforts have been rewarded nicely by the voters for the 2014 North American Car and Truck of the Year awards. From an original roster of 28 cars and 18 trucks/utilities that were eligible for this year's trophies, GM had six of the 24 entries in the second round of voting, then claimed three of the six finalist positions.
"Today's announcement is proof we're on the right track," said Mark Reuss, president, General Motors North America. "It's gratifying to see the experts agree that we're offering customers one of the strongest lineups of cars and trucks available on the market."
The three finalists for the 2014 North American Car of the Year are:
2014 Chevy Corvette Stingray—The new Corvette has to be considered a heavy favorite here, already having been named Automobile Magazine's Automobile of the Year, Road & Track's Performance Car of the Year, and a member of the Car and Driver "10Best" list.
2014 Cadillac CTS—The next-gen CTS did pick up one of the few major honors the Stingray missed, earning the nod as Motor Trend's Car of the Year but isn't as revolutionary as its corporate cousin.
2014 Mazda Mazda3—Also capturing more than its fair share of prizes during this awards season, including the "Innovation Vehicle of the Year" honor from the Motor Press Guild, the Mazda3 could earn an upset for its potential mainstream impact.
(It's also worth noting that both the CTS and the Mazda3 are "10Best" vehicles as well this year.)
Both Car and Truck of the Year awards will be presented on Jan. 13, 2014, in conjunction with the North American International Auto Show in Detroit. Oh, and about those truck contenders …
Competing as finalists for the 2014 North American Truck of the Year are:
2014 Jeep Cherokee—The mid-size SUV first got folks' attention for its striking design, but beneath the skin it provides Jeep-style capability and up to 31 mpg highway—although not in the same configuration—and is the real standout in this year's relatively weak truck field.
2014 Acura MDX—Offered for the first time in a two-wheel-drive configuration, that can reach 28 mpg highway, the MDX is a strong evolution of the brand's three-row premium crossover, complete with Nürburgring-validated driving dynamics; it doesn't, however, move the needle for the segment as a whole.
2014 Chevy Silverado—Representing another evolutionary upgrade, the new Silverado is better than the old one, but has the misfortune of launching in the same year that Ram broke out its new EcoDiesel V6.