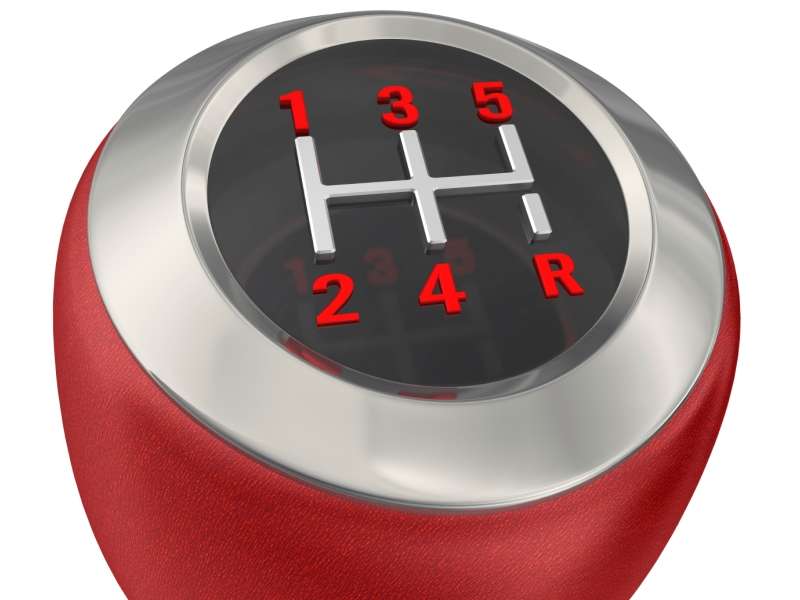 five for friday
It's Friday once again, which means it's time for another round of my Five For Friday: Five Thoughts about the Auto Industry for September 12, 2014.  Ferrari loses, and then gains, a chairman, Ford hints at the continue devolution of driving skills with its 'automated unparking' system, Jaguar debuts the XE entry-level sedan, the Dodge Viper sees its price slashed, and Cadillac is bringing car-to-car communication to the CTS - let's look at my take on the most noteworthy and interesting automotive stories from the past week.
01. Ferrari Chairman Resigns After 23 Years At The Helm
Ferrari chairman Luca Cordero di Montezemolo has resigned his position at the Italian sports car manufacturer and will be replaced by Fiat Chrysler CEO Sergio Marchionne, a man with whom Montezemolo frequently disagreed with in recent years regarding the future of Ferrari.  Montezemolo in fact proclaimed that Ferrari was becoming too 'American,' a shot at Marchionne's desire to build more than the 7,000 cars a year that currently leave the factory at Maranello in order to capitalize on intense demand. 
Almost immediately upon word of the chairman leaving Ferrari, Marchionne seized the moment to proclaim that more Ferraris would flow in the future, although production would still be 'limited' so as not to damage the scarcity that plays a role in the mystique surrounding the brand.  Marchionne also declared his new role at Ferrari as permanent, with no plans to seek out a new executive to replace Montezemolo, who during 23 years at the reigns dramatically improved sales, revenues, and racing success for the automaker.  Don't feel too bad for the Luca, however - he'll be receiving $35 million in severance from Fiat Chrysler, and has to take a forced vacation from the auto industry (read: non-compete) until 2017.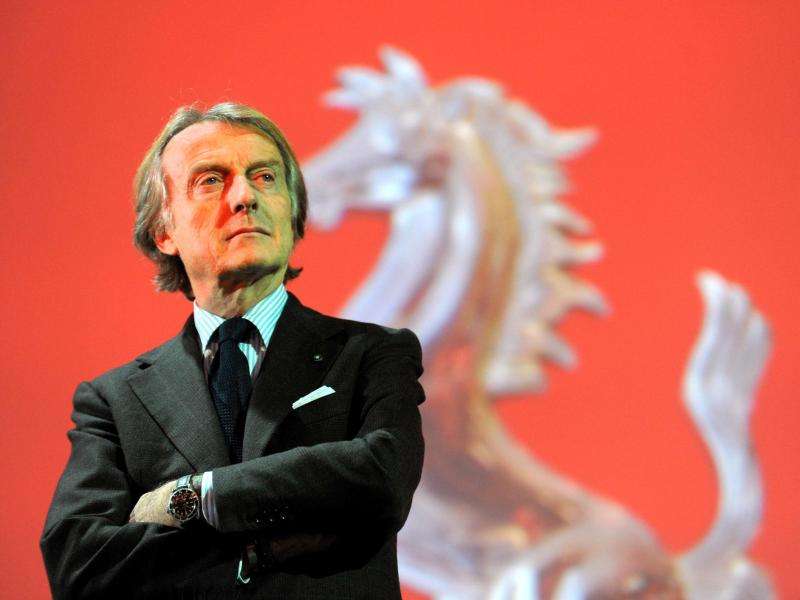 02. Ford To Introduce 'Automated Unparking' System
Ford has been offering an automated parallel and 90-degree reverse parking system on several models for a number of years now, and while I personally have had trouble getting the feature to recognize an empty space, when it does work, it works well.  Apparently a little too well, as Ford has had to deal with complaints that once snug inside an ultra-tight parallel spot some drivers have found it nearly impossible to pilot their way out again.
Disregarding the conclusions one could draw from these disgruntled owners regarding the state of driver's education, Ford has elected to solve a problem created by technology with yet more technology.  Enter the 'automated unparking' system, a feature that will debut on the 2015 Ford Edge and which will be able to drive the mid-size crossover out of a spot should the individual behind the wheel deem it to be preferable to actually taking stock of their lives and wondering how they got to the point where an algorithm on a silicon chip has to both park and 'unpark' their car.  Somewhere in the mists of time a legion of grandfathers are walking 10 miles to school through four feet of snow and sadly shaking their heads in unison.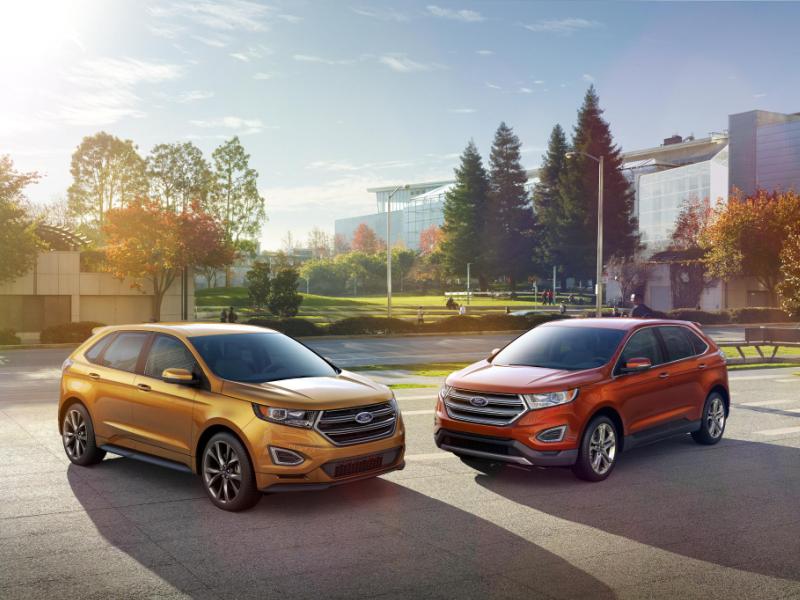 03. Jaguar XE Entry-Level Sedan Unveiled
The Jaguar XE compact sedan, which will go on sale in 2016, was unveiled on Monday in London, U.K.  The vehicle's styling is strongly reminiscent of the current Jaguar XF, with taut and sporty proportions that are well in keeping with the luxury brand's trademarks.  Most of the vehicle is made of aluminum, including much of its chassis, which will help the sedan keep its curb weight in the neighborhood of 3,240 lbs - a remarkable achievement for a premium car. 
Jaguar plans to outfit the XE with a variety of engine options, including a four-cylinder and a turbodiesel for European buyers, but at the launch the only technical details provided were for the XE S, which features 340 horsepower, 3.0-liter supercharged V-6.  This is the same engine found under the hood of the base Jaguar F-Type, and it's also good for 332 lb-ft of torque.  An eight-speed automatic transmission will be included with each Jaguar XE model, and the sedan will featuring a starting price of $44,000.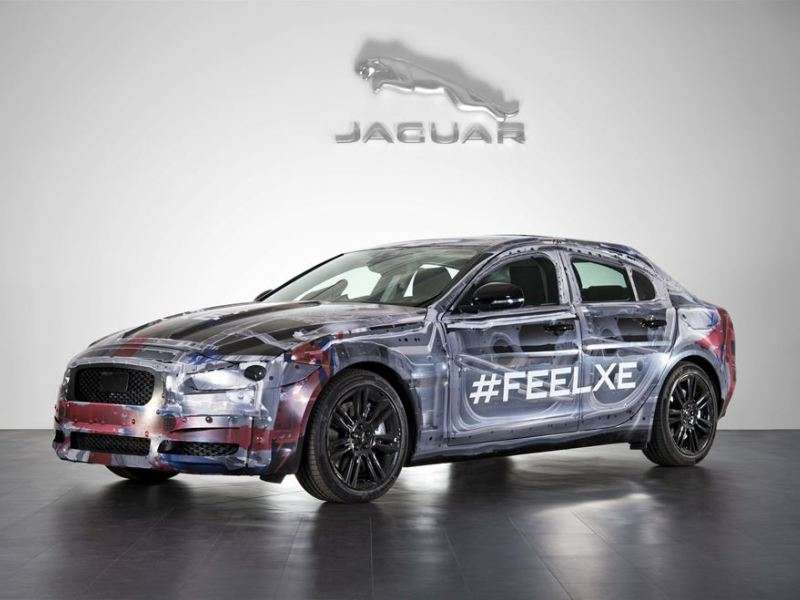 04. Dodge Viper Sees A $15k Price Cut, Effective Immediately
The born-SRT-but-now-Dodge Viper has had a terrible time finding an audience amongst sports car fans, and it wouldn't be much of a stretch to say that a big part of the problem was the car's $100k+ sticker price.  Unused to paying such a premium to get behind the wheel of even a base Viper, shoppers stayed away in droves and created a sales nightmare for what was already a boutique model with modest projections.
Chrysler has taken a drastic step with the 2015 Dodge Viper by slashing its price to $84,995, a $15k cut that aligns the entry-level cost of the coupe with that of the original Viper that debuted in 1992 (when adjusted for inflation).  Naturally, this kind of oopsie can create bad blood between Dodge and the loyal customers who had already purchased their six-figure Vipers, which is why Chrysler will be giving owners a special coupon that they can use on a future Viper purchase - one that will subtract a further $15,000 from its sticker price for a total savings (compared to last year) of $30,000. 
This program could very well help jumpstart Viper sales, but it has to represent some kind of record for the biggest factory-assist to depreciation in the history of the automobile.  As an added plus, the 2015 Viper will now be available from any Dodge dealership, not just the SRT-certified operations that had previously been entrusted with selling the car.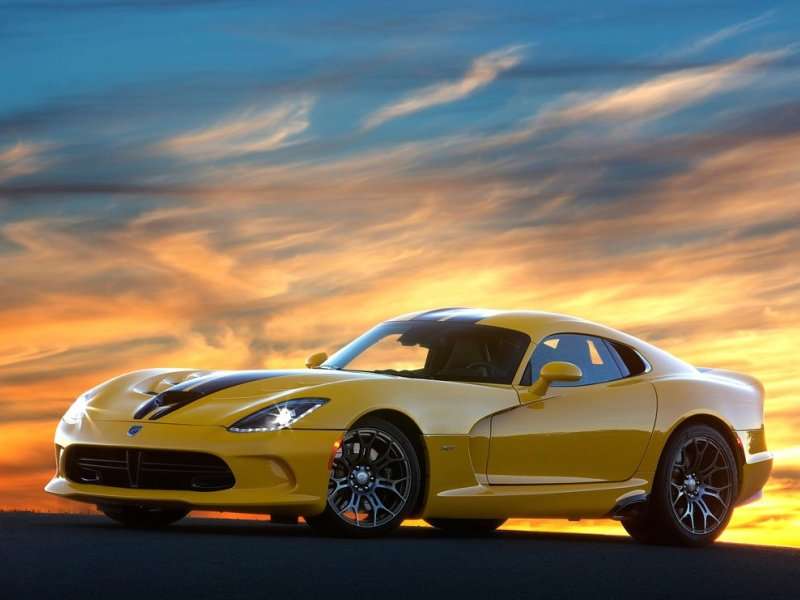 05. Cadillac Announces Vehicle-To-Vehicle Communications Strategy
Have you ever wondered why your car couldn't anonymously talk to the car beside it in the next lane?  Neither have I, but the folks at Cadillac will be making that a reality - at least on some models - by 2017.  The Cadillac CTS will gain a 'vehicle-to-vehicle' communications system that will transmit its location and speed to other so-equipped automobiles in an effort to prevent accidents.  In theory, the car will be able to warn drivers of stopped or panic-braking vehicles ahead, and potentially interface with a semi-autonomous driving system that Cadillac will be releasing at the same time (which controls some accelerator, brake, and steering inputs).  There's no word on whether this standard CTS feature will make use of an open protocol that will allow it to get in touch with other makes and models should the concept catch on with automakers.