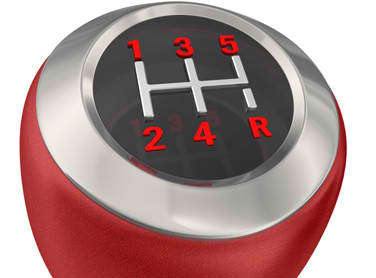 It's Friday once again, which means it's time for another round of my Five For Friday: Five Thoughts about the Auto Industry for October 12, 2012.  MINI out of WRC, impossible-to-escape-from Lexus trunks, Honda's Natural Gas incentive, counterfeit airbags, and Earnhardt Jr.'s concussion - let's look at my take on the most noteworthy and interesting automotive stories from the past week.
01. MINI Drops Out Of WRC
Coming soon after the news the Hyundai was done with its North American motorsports programs is the revelation that MINI will no longer be participating in the FIA World Rally Championship.  MINI had been competing with its MINI Cooper John Cooper Works WRC subcompact hatchback, which was outfitted with a 1.6-liter turbocharged four-cylinder engine tuned by Prodrive.  No reason has been given for MINI's sudden departure from the world's premier rally series, although the company has said that it has ensured that its current stable of teams will have sponsorship for the upcoming season.  BMW will also continue to work with Prodrive on development of the turbocharged drivetrain used by the former WRC entries.  It is uncertain how many teams currently using the MINI platform will continue to campaign it past the end of the 2012 championship.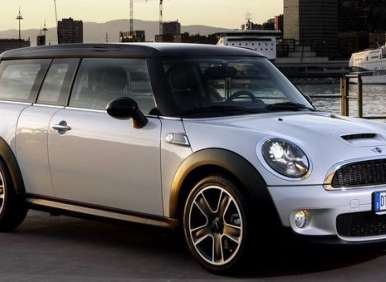 02. Trapped In A Lexus Trunk
Consumer Reports has apparently discovered that certain Lexus sedans might be impossible to escape from should you become the victim of either a well-orchestrated kidnapping or even a random frat-boy prank.  It turns out that the emergency trunk release, which sits inside the cargo compartment and glows in the dark so that it can be easily found, will snap off in the hands of those attempting to use it in the Lexus ES and the Lexus GS mid-size automobiles.  The trunk release is required to be present by law, and it's also required to actually work, which would seem to indicate that a fresh Toyota recall of Lexus vehicles could soon be on the way.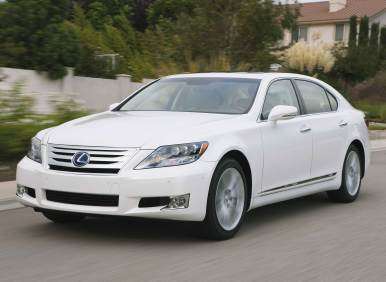 03. Honda Civic Natural Gas Comes With Hefty Incentive
Each year, the number of new car buyers who elect to go with a natural gas drivetrain is quite small - almost as small as the number of automobiles that can be driven off of the lot with a factory-installed gas-burning engine.  Honda is attempting to reverse that trend by offer a $3,000 fueling card to anyone who chooses the Honda Civic Natural Gas, which is the alternative fuel edition of the standard Honda sedan.  The card is valid at any Clean Fuels Cop. refueling station, and according to the Automotive News, the decision to offer this hefty incentive was spurred in part by surging gas prices in California related to recent refinery troubles.  Less than one percent of U.S. Civic sales are Natural Gas models.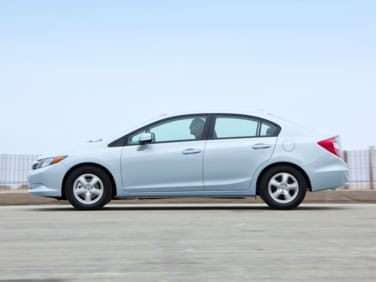 04. Counterfeit Airbags Could Be In Your Car
The National Highway Traffic Safety Administration has published a warning about the possibility that tens of thousands of motorists could be plying American highways unaware of the fact that their car's airbags have been replaced with counterfeit units.  Although only 0.1 percent of the models available for sale in the U.S. are known to have counterfeit airbags available for installation, over 90 percent of those that do exist fail to deploy in an accident.  One type of counterfeit airbag even "shot flames and shards of metal at a crash test dummy" according to a report by KLEW TV.  Non-OEM airbags are introduced when a vehicle is repaired after a serious accident, and although so far there have been no reported injuries as a result of these counterfeit items, the NHTSA has established a help line for those who wish to check and see whether their particular automobile could be at risk.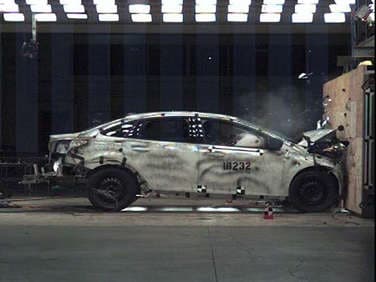 05. Earnhardt Jr.'s Concussion Woes Cut Him From NASCAR Championship Chase
Football and hockey players aren't the only professional athletes at risk of having their careers cut short by a concussion.  This past week it was revealed that Dale Earnhardt Jr., a popular race car driver in the NASCAR series, had his championship hopes ended due to a concussion suffered during a serious 25-car crash at Talladega last weekend.  This is the second concussion that Earnhardt Jr. has suffered in the past two months, and perhaps even more alarming is the fact that he considered not reporting his symptoms due to fears that his 461 consecutive Sprint Cup starts streak would be terminated.  The pressure on athletes - even amateurs, such as those in high school or college - to not report suspected concussion symptoms is a serious issue that should be challenged and dealt with via education and support at all levels of athletics.