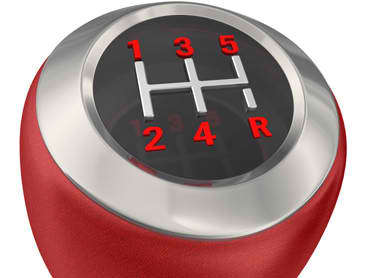 It's Friday once again, which means it's time for another round of my Five For Friday: Five Thoughts about the Auto Industry for May 3, 2013.  The new Porsche 911 Turbo, fast-tracking your way to a Tesla Model S, the Volt vs. Model S showdown, 10-speed Volkswagens, and Fiat's American bank account - let's look at my take on the most noteworthy and interesting automotive stories from the past week.
01. 2014 Porsche 911 Turbo Details Made Public
Good news and bad news greeted Porsche fans this week when details concerning the next-generation Porsche 911 Turbo were revealed by the German automaker.  There's plenty to like about the Turbo's 520 horsepower (and 560 horses in the Turbo S), derived from a 3.8-liter, six-cylinder engine fed by a pair of turbochargers, and the coupe also comes with a fresh all-wheel drive implementation that will drop the time needed for the sprint to 60-mph to less than three seconds for the Turbo S. 
Unfortunately for purists, getting to the Porsche 911 Turbo's 196 mph top speed (198 mph for the Turbo S) will involve a little less driver involvement than on the last model, as the 2014 edition of the sports car won't be available with a manual transmission.  Instead, Porsche is relying entirely on its seven-speed dual-clutch automatic gearbox to hand the shifting duties for the 911 Turbo.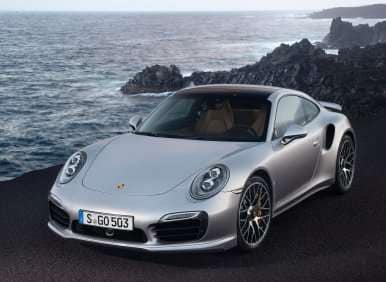 02. How To Skip The Line For The Tesla Model S
There's a line stretching around the block for the new Tesla Model S luxury sedan, with a wait of between two and three months from order to delivery depending on which model has been ordered.  According to Business Insider, however, there's a trick that those willing to drop major coin on the electric vehicle can employ if they absolutely have to have their Model S right now.  Tesla has slowly stockpiled close to 40 ultra-high-spec Performance versions of the sedan, vehicles which had been built for customers who either never completed their transactions, or which sat on showroom floors or in other public displays as part of a publicity effort.  The price is steep - roughly $110,000 - but the rewards are immediate.  There are even a few, somewhat cheaper standard models sitting in inventory that have been driven, but never titled, for those willing to trade in a bit of that new car smell for some instant gratification.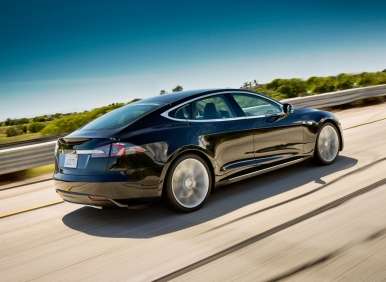 03. Tesla Model S Outsells Chevrolet Volt In 2013 First Quarter
Not convinced of the Tesla Model S' popularity?  Consider this: Automotive News is reporting that Tesla moved more models of the luxury sedan in the first three months of 2013 than Chevrolet managed with the Volt.  Certainly, the Volt and the Model S are vehicles aimed at different markets, use different technologies (pure electric in the Tesla, range-extended hybrid in the Volt), and are priced tens of thousands of dollars apart.  However, in the public eye these two vehicles have become focal points of the electric car movement, and so the fact that a much more expensive vehicle like the Model S can catch on so fast as to outpace the more established Volt by roughly 300 sales is an impressive achievement.  It certainly doesn't hurt that the Tesla doesn't give anything up to its premium gas-only competitors when it comes to comfort, style, or performance, making it a very appealing option for affluent new car shoppers.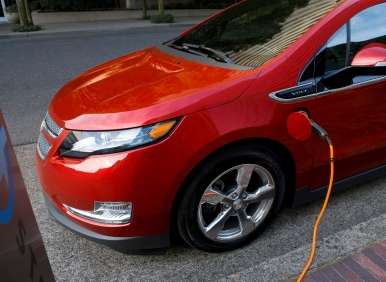 04. Volkswagen Reveals 10-Speed Transmission
The number of automobiles featuring transmissions with more forward speeds than your child's bicycle is set to grow in the near future, with Volkswagen announcing plans for a 10-speed gearbox that would leverage the company's DSG dual-clutch technology.  The automated manual tranny is being developed in order to bring increased fuel efficiency to the Volkswagen lineup.  VW joins brands like BMW, Ford, Chrysler, and General Motors, all of which have either released or are currently working on transmissions offering between eight and 10 speeds, units which have applications that range from sports cars all the way up to light trucks.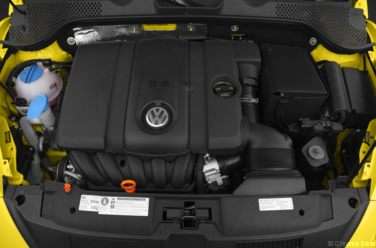 05. Fiat Leans On Chrysler To Keep The Lights On
Not too many years ago Fiat was hailed as the financial savior to troubled Chrysler, a company that only survived the economic downturn due to the intervention of the European manufacturer.  Fast-forward to 2013, and the situation is very different: Chrysler is profitable, while Fiat struggles with a near-disastrous E.U. market situation that has seen its revenues plunge.  The result, according to the Detroit Free Press, is that Chrysler is now subsidizing Fiat, with the current partnership providing enough operating income to propel both companies forward.  Sergio Marchionne, the CEO of Fiat, wants to extend the automaker's American lifeline even further by properly merging the two organizations in order to gain full access to Chrysler's capital reserves - cash that will be needed to right the Fiat ship.