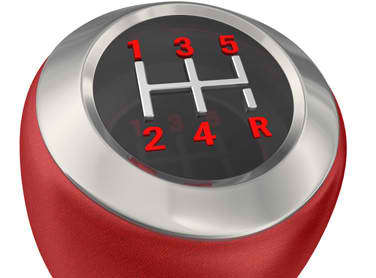 It's Friday once again, which means it's time for another round of my Five For Friday: Five Thoughts about the Auto Industry for July 15, 2011. Let's look at my take on the most noteworthy and interesting automotive stories from the past week.
This week: Jeep, Lamborghini, Jeep (again), Ford and Infiniti
1. Want a Jeep Pickup? Build It Yourself, Says Mopar
Jeep hasn't produced a pickup truck model since the long-departed Comanche, which bowed out in 1992. That hasn't stopped fans of the off-road brand from demanding that the company offer them an open cargo bed vehicle based on the popular Jeep Wrangler platform. After almost two decades of waiting, and a number of aborted concept vehicles that teased trail enthusiasts at auto shows around the world, Jeep has finally given in – sort of.
Thanks to the Mopar parts catalog, owners of the Jeep Wrangler Unlimited four-door can now transform their vehicle into a full-fledged pickup truck using a dealer-installed kit. The Mopar JK-8 kit provides a bulkhead that effectively removes the rear seat and also offers a fiberglass hardtop, a steel bed and all of the required body modifications to complete the look. The kit retails for $5,499 and comes with a full warranty from Jeep.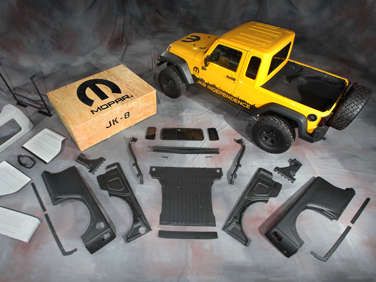 2. Lamborghini Deep-Sixes Manual Transmissions
From the "news that seems controversial, but really isn't" department comes Lamborghini's announcement that none of its future vehicles will be available with a manual transmission. Currently, the only Lamborghini in the U.S. lineup that allows drives to row their own gears using a traditional gearbox is the Gallardo, and when that vehicle is replaced within the next 12 months its stick shift will disappear with it - forever.
Given that more than 98 percent of all Lamborghinis are currently sold with an automatic tranny handling the shifting duties, and that Lamborghini has no history of competition to protect like rival Italian automaker Ferrari, the death of its manual transmission program is essentially a non-issue. In any case, pure performance fans will be happy to note that Lamborghini execs claims that their auto gearbox designs offer much quicker acceleration than dated shift-it-yourself models.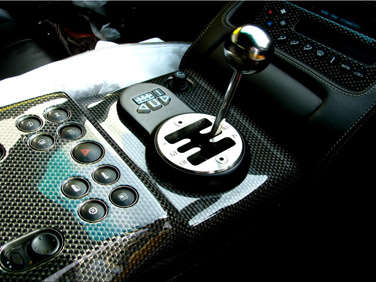 3. The Jeep Grand Cherokee Now Has Too Many Gears
This next tidbit combines a little bit of both of the above topics – Jeep and transmissions – thanks to the Chrysler-owned SUV marque's decision to gift the Jeep Grand Cherokee with an eight-speed automatic transmission for 2012. Long rumored and now officially listed in next year's fleet buyer's guide, the mid-size sport-utility vehicle will gain a ZF autobox that offers eight forward gears.
Ostensibly, eight-speed transmissions are meant to usher in better fuel economy thanks to their ability to offer more appropriate gear ratios for a given driving scenario. Jeep is hoping for almost two miles per gallon for V-6 Grand Cherokees equipped with all-wheel drive, which might seem like a small gain but in the grand scheme of CAFE regulations every little bit counts. V-8 models move from their current five-speed transmission to a six-speed automatic.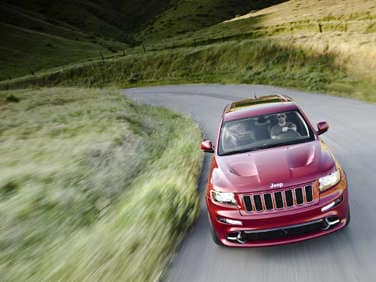 4. Ford SYNC Takes On OnStar With Live Operators
It's still only in the trial phase, but according to The Automotive News, Ford has fired a telematics salvo directly over GM's bow with the introduction of "Operator Assist," a feature that allows Ford SYNC users to get in touch with live operators who can provide them with directions and business-finding services. The test program, which runs all summer long, adds a human dimension to the popular SYNC entertainment and vehicle communications interface, a technology which has sent General Motors engineers and marketers scrambling to keep the subscription-based OnStar service relevant.
Even worse news for GM is the fact that Ford is offering Operator Assist free of charge, which is in stark contrast to the fee-based subscriber model used by OnStar. If Ford continues to roll out additional SYNC services without asking drivers for a dime, GM will be hard pressed to defend its OnStar business model to new car buyers.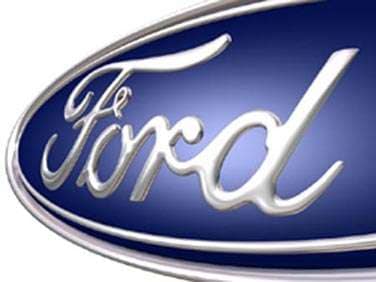 5. Infiniti Leaps Into The Telematics Pool, Too
Infiniti is a luxury car company that has always done things its own way, a character trait that is best personified by its new "Infiniti Personal Assistant (IPA)" service. Pushing the connect button puts Infiniti owners in contact with a team of concierges who will go above and beyond the typical "how do I get from A to B" type of request and answer almost any question that is asked of them, no matter how seemingly irrelevant or unusual.
Think of IPA as a sort of mobile, human-Google hybrid that can keep drivers entertained during long road trips (in addition to also offering emergency assistance services, weather forecasts, dining and entertainment suggestions and of course news, stock and sports information). Best of all: it's free for the first four years of owning a new Infiniti.