It's Friday once again, which means it's time for another round of my Five For Friday: Five Thoughts about the Auto Industry for February 7, 2014.  Nissan's diesel-powered Frontier, Jaguar Land Rover delays its conquest of China, GRC goes to Barbados, the Volvo V60 Polestar, and the death of the shift-it-yourself Legacy  - let's look at my take on the most noteworthy and interesting automotive stories from the past week.
01. Nissan Shows Off Diesel-Powered Frontier In Chicago
The Nissan Frontier is the second-best selling model in what has become a shrunken mid-size truck segment.  Seeking to shake things up a bit – and no doubt feeling the pressure from General Motors, which recently unveiled a turbodiesel drivetrain for its new Chevrolet Colorado and GMC Canyon pickups – Nissan chose the Chicago Auto Show to introduce a diesel-powered 'concept' version of the mid-size truck.  The Frontier in question is motivated by a 2.8-liter, four-cylinder turbodiesel engine supplied by Cummins and tuned to produce 200 horses and 350 lb-ft of torque.  With word of a Cummins-powered Titan full-size pickup redesign coming online for 2015, injecting a hefty dose of both frugality and power into the Frontier's lineup would be a nice booked to a resurgent truck stable at Nissan.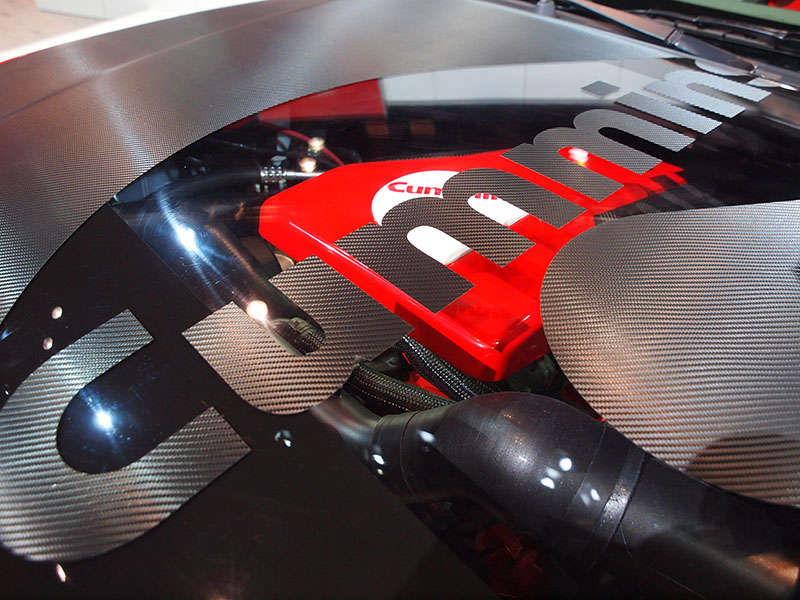 02. Jaguar Land Rover To Delay Chinese Production Plans
Jaguar Land Rover has made no secret about plans to move production of certain models to China, but it seems that the initiative has hit somewhat of a snag.  JLR's Chinese partner, Chery Automobile, has experienced delays in setting up the nuts and bolts of the operation, which means that the build process won't begin until 2015 – roughly a year behind schedule.  According to the Automotive News, China is Jaguar Land Rover's largest market, and building vehicles within its borders will allow the company to skirt import tariffs and expand its presence in the country.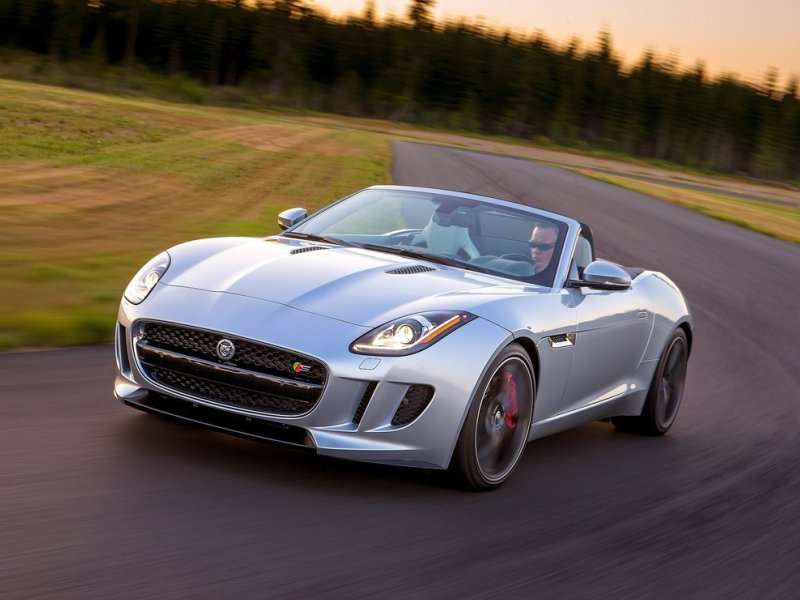 03. Global Rallycross Will Kick Off 2014 Season In… Barbados?
The Global Rallycross series released its 2014 schedule this week, and the biggest surprise is the location of its opener.  The Top Gear in Barbados will host the initial date on the GRC calendar, which officially kicks off in May.  The event will be held at the Bushy Park Circuit, and represents the only extra-U.S. track that the rally drivers will visit this year.  The Top Gear festival is hosted by the British trio who helm the most popular edition of the show – James May, Jeremy Clarkson, and Richard Hammond – but Tanner Foust, host of the American Top Gear program, also competes in GRC, making for unique 'synergy' between the two organizations.
04. Volvo Wagons Return With A Vengeance
The Volvo V60 Polestar edition swept into Chicago this week in a blaze of turbocharged, all-wheel drive fury.  Proving that not everyone at Volvo has forgotten how to have fun, the Volvo V60 Polestar gives mid-size wagon buyers excellent thrust (345 horses and 369 lb-ft of twist), a dramatically revised suspension, upgraded brakes, and aggressive styling that comes sprayed in either black or blue hues.  Better yet is the practical argument for owning such a beast of a vehicle, as the V60 Polestar (built in conjunction with Volvo's long-time motorsports partner) doesn't ask owners to make any sacrifices when it comes to practicality.  Oh – there's a sedan version, too (the S60 Polestar), but why follow the herd when you can own a ridiculously useful and quick wagon instead?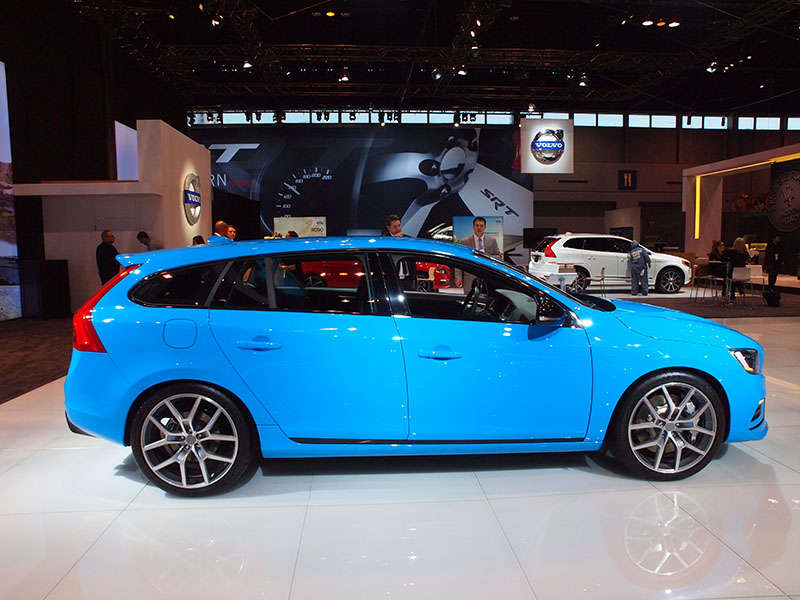 05. Subaru Says Goodbye To Manual Transmissions In Mid-Size Sedans
The 2015 Subaru Legacy sedan bowed in Chicago, and leaving aside comparisons to the gorgeous Legacy Concept that was first seen in Los Angeles last fall, it's important to mark the passing of a manual transmission from the mid-size four-door's equipment list.  All future Legacy sedans come exclusively with a continuously-variable automatic transmission, a concession to frugality at the fuel pump necessitated by the car's standard all-wheel drive.  The Legacy was one of the last four-door family cars to be available with a manual gearbox, leaving behind notables like the Ford Fusion, the Toyota Camry, and the Mazda Mazda6 to hold that particular torch high.