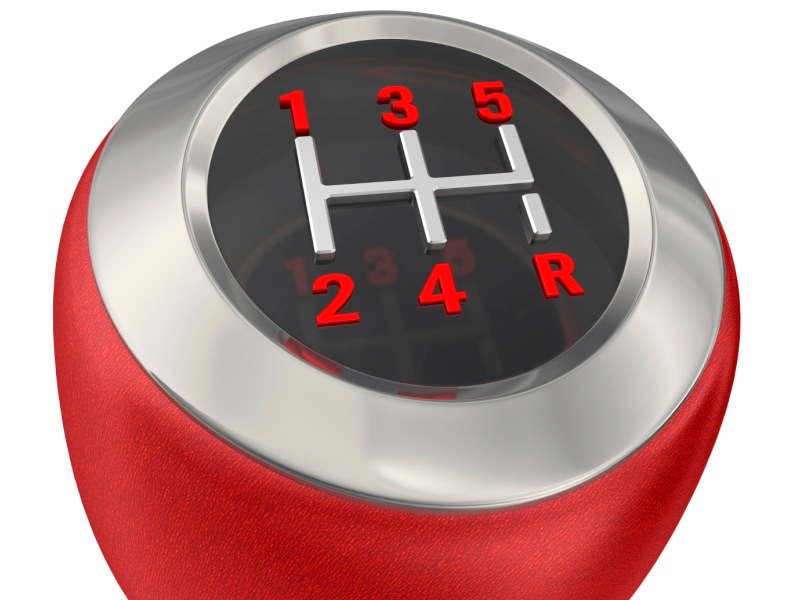 It's Friday once again, which means it's time for another round of my Five For Friday: Five Thoughts about the Auto Industry for February 27, 2015. Mitsubishi's plug-in crossover fixation, the Cadillac CT6's twin-turbo surprise, Volvo's second draught from the Polestar well, the end of the Nissan Xterra, and Datsun loses a living legend - let's look at my take on the most noteworthy and interesting automotive developments from this past week.
1. Mitsubishi To Bring Yet Another Plug-In Hybrid Crossover To Yet Another Auto Show
Stop me if you've heard this one: Mitsubishi will be bringing a crossover 'concept to the auto show in Geneva next month, and it will offer a plug-in hybrid drivetrain. If this sounds like a repeat of Mitsubishi's performance in Chicago just a few short weeks ago, or even its Tokyo Motor Show press conference in 2013, that's because it is. This time, however, the XR-PHEV II that will grace the Mitsubishi booth sounds a little more ready for prime time, with a relatively powerful electric motor (160 horses) mated to what is likely a four-cylinder engine. Mitsubishi promised an actual production model in New York later in March, so it could be that the 'concept' destined to be shown off in Geneva is a thinly-veiled look at what will soon end up in Mitsubishi showrooms.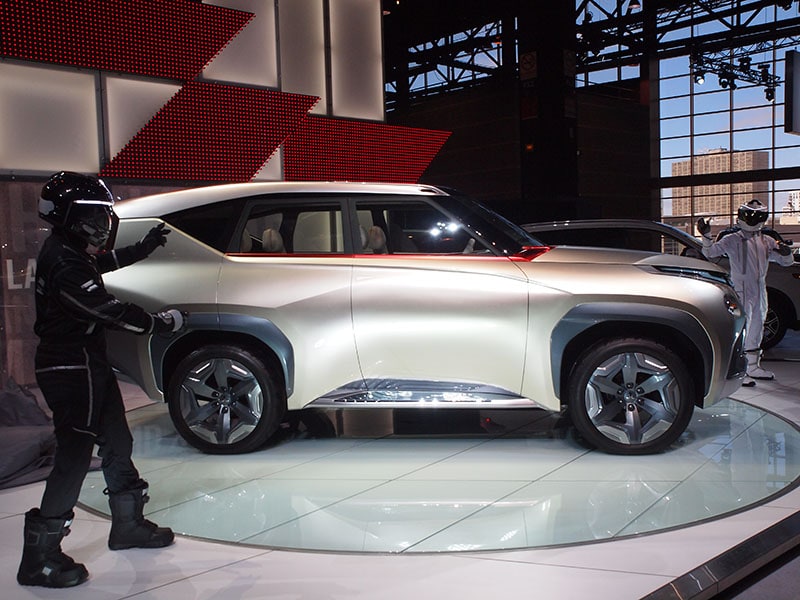 2. Upcoming Cadillac CT6 Will Offer Range Of Turbo Engines, Including V8TT
Cadillac's CEO, Johan de Nysschen, recently sat down for an online interview with Jalopnik readers and revealed that the upcoming Cadillac CT6 sedan - slated to slide in as the brand's newest full-size four-door - will offer a range of turbocharged power plants. Most intriguingly was the mention that the car will come with a proprietary V-6 motor unique to the Cadillac brand, as well as the eventual option of a twin-turbo V-8. Diesels and four-cylinder engines were also mentioned as being in the mix with the CT6, which altogether would go a long way towards further differentiating Cadillac from its GM stable mates.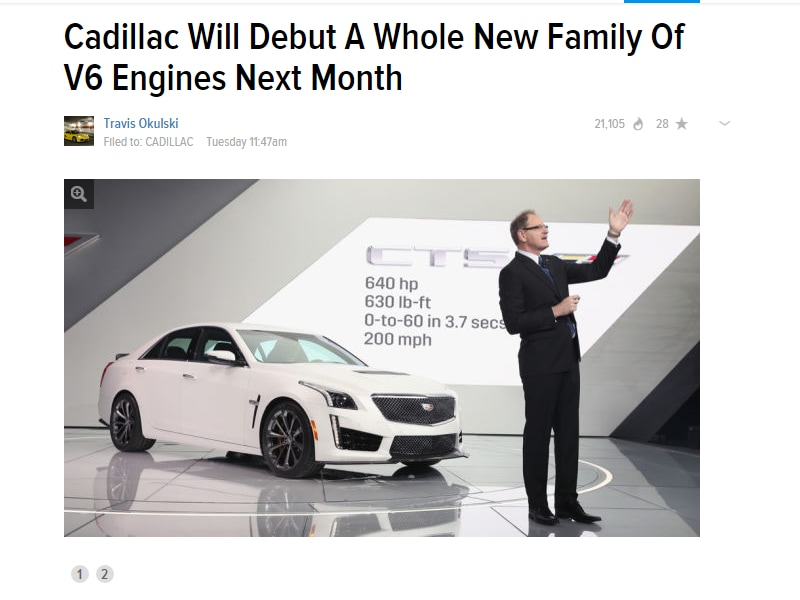 3. Volvo Re-Ups With Polestar For Second Run Of S60 And V60 Models
Volvo only built 750 examples of the high performance S60 Polestar sedan and V60 Polestar wagon for the 2015 model year, but it appears as though the move was a successful one for the Swedish automaker. Strong sales and a very positive buzz surrounding the two turbocharged models means a second production run of 750 vehicles for the 2016 model year. There's no word on whether North America will be allocated more than the 100 or so Polestars that were imported last year.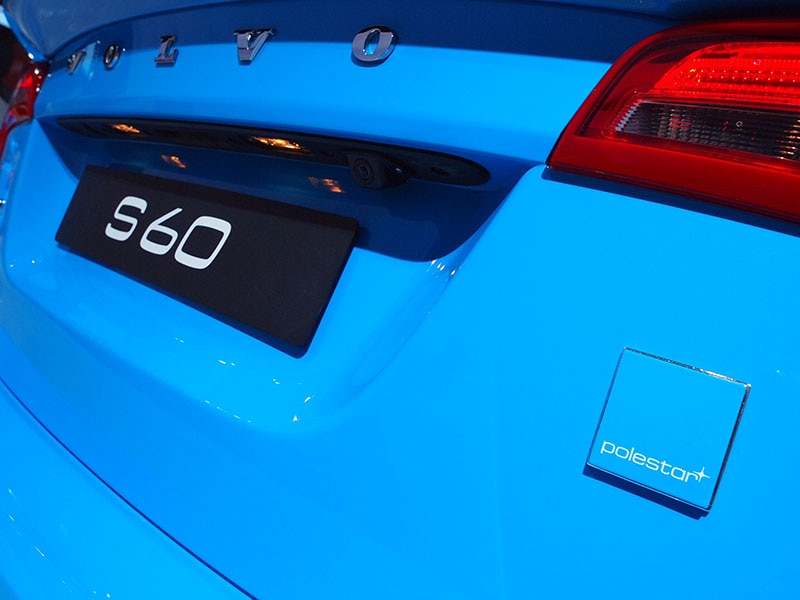 4. The Nissan Xterra Rides Into The Sunset
It's a tough market for old school, body-on-frame SUVs, especially those that haven't been updated in close to six years, and that sad state of affairs has finally caught up with the Nissan Xterra. The Xterra has long been a respectable alternative to the Jeep Wrangler for those seeking an off-road ready ride, but the Wrangler absolutely dominated the Nissan in the sales department, widening an enormous chasm between the two vehicles that has seen Nissan pull the plug on the mid-size ride.
Strong interest in the Wrangler has created a kind of Jedi mind trick surrounding the off-road market. Are people really looking for a tough-as-nails ride like the Wrangler that they can drive anywhere, or is the heritage and romance surrounding the Jeep name what helps keep that model in the black? With the recent death of the Toyota FJ Cruiser and now the Xterra's fizzle, it seems as though the Wrangler is a very special case rather than a true indicator of actual consumer trends.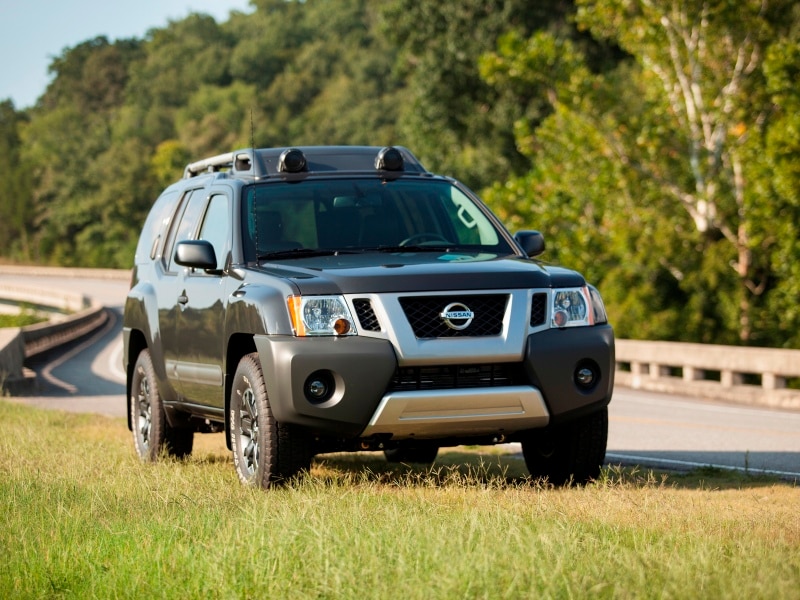 5. Yutaka Katayama, Father Of The Z Car, Dies at 105
Yutaka Katayama had a simple vision for a sports car that would be light, communicative, and most of all, affordable. That dream became the Datsun 240Z, and eventually spawned one of the most successful families of performance coupes and roadsters to have ever left Japan. Katayama, who played a number of keys roles at Datsun and Nissan, not just in the development of the Z car but also in how the company broke through to the American market, died this week at the age of 105. It's hard to overstate how much of an impact Katayama had on shaping Nissan's success in North America, and his legacy will endure as long as that company continues to build automobiles.