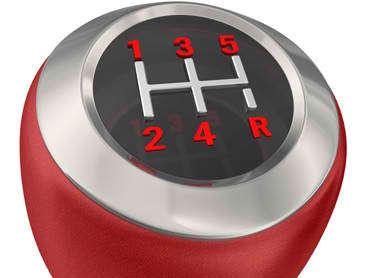 It's Friday once again, which means it's time for another round of my Five For Friday: Five Thoughts about the Auto Industry for February 24, 2012. Tougher car rental recall laws, 'Bricked' Tesla Roadsters, BMW's bid for Saab, DOT's distracted driving guidelines and a new VW Phaeton - let's look at my take on the most noteworthy and interesting automotive stories from the past week.
01. Car Rental Companies Push For Stricter Recall Laws
Rental car companies hiring out vehicles that are facing outstanding recalls is a subject I have covered in the past here at Autobytel, but in an unusual turn of events two of the industry's main players - Enterprise and Hertz - are actually pushing for greater government oversight of rental car company policy. According to The Detroit Bureau, Enterprise has lent its voice to Hertz's call for legislation that would prohibit rental car agencies from offering vehicles to the public that are facing active safety-related recall campaigns. Although the industry has come under scrutiny from the National Highway Traffic Safety Administration in the past over this very same issue, NHTSA has no regulatory authority over rental companies - thus the entreaty from Hertz for some type of government involvement.
Why would a rental car agency invite the feds to impose stricter rules on how it conducts its business? It comes down to basic business strategy: while Enterprise and Hertz already claim to have policies in place to prevent unsafe vehicles from leaving its lots, other car companies don't necessarily play by the same self-imposed rules. In addition to improving overall industry safety, Hertz is also hoping to introduce to its competitors the same financial and logistical burdens associated with observing recall notices that it is currently facing.
02. Tesla Batteries "Bricking?"
How disappointed would you after suddenly discovering your six-figure electric sports car was completely inoperable - and almost immovable - due to a dead battery? One Tesla Roadster owner has found himself in essentially this position after letting the battery in the exotic run out completely. According to Tesla, totally depleted batteries must be replaced (to the tune of $40,000) in order to get the vehicle moving again should they die in this fashion
How did the car's battery drain out? The owner claims it was parasitic draw from the Roadster's systems after the vehicle was parked for an extended period. He also says he is not alone, posting on the website TheUnderstatement.com that he is aware of at least five other electric car owners who have experienced the same problem with their Tesla vehicles. For their part the California-based company has not yet publicly responded to the accusation, which could indicate that the company is working behind the scenes to discover how accurate it actually is before developing a strategy to deal with the potential issue.
03. Will BMW Take Over Saab?
The future of automaker Saab is currently hanging in limbo as potential bankruptcy bidders pick over the carcass of the once-proud brand. AutoBild is suggesting that the eventual victor in the Saab sweepstakes could very well be BMW, a company that had partnered in the past with the Swedish automaker in order to provide the smaller manufacturer with access to licensed technology.
There are roughly seven bidders involved in the Saab bankruptcy process, but cash alone will not rule the day - bankruptcy administrators are looking for the most appealing package for restoring the fallen company to its past glory (or at least some type of profitability). Adding Saab to its stable could give BMW its second captive marque to position alongside MINI and help its pursuit of an even greater number of market niches.
04. Distracted Driving Guidelines Proposed By DOT
Although it hasn't appeared in the headlines quite as much as it did earlier in 2011, distracted driving is still public enemy number one at the U.S. Department of Transportation. DOT recently introduced new guidelines intended to restrict the types of 'infotainment' that are being bundled into brand new cars and trucks. Specifically, DOT is asking automakers to restrain themselves from installing systems that could pull eyes away from the road for two seconds or more, or which require more than a single hand to use properly. Also off the table: internet access while underway, dialing phones (manually), text messaging, 'social media browsing' and using detailed navigation system functionality. In addition, the future of feature-rich driver information screens and displays could be in jeopardy with the suggestion by DOT that no more than 30 characters of text be displayed to the driver at a time unless it is directly related to piloting the vehicle.
It will be at least 60 days before the guidelines could potentially go into effect, giving car companies and other interested parties plenty of time to pile-on or dispute the efficacy of the proposed law.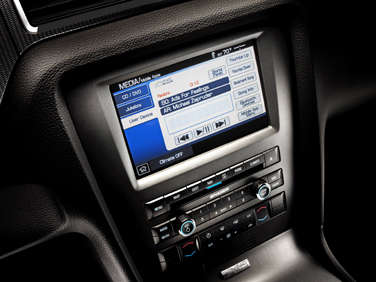 05. New VW Phaeton Begs The Question: Is German Brand A Glutton For Punishment?
Yes Volkswagen still sells the Volkswagen Phaeton on the global market. This high end, high dollar luxury flagship sedan bombed horribly in the United States due to extreme customer apathy and the inability to convince American drivers that it was reasonable to pay Mercedes-Benz prices for a VW. According to a story published by Motor Trend Volkswagen is seriously considering bringing the Phaeton back to the U.S. for a second round when the current European model comes due for replacement in 2015.
VW is apparently hoping to cash in on surging new car sales around the world - a world that includes the United States. Smaller engines and a possible hybrid model would help to improve the Phaeton's fuel mileage, but it seems unlikely that they will do anything for its cachet - witness the relatively tepid interest in the Lexus 600h L hybrid flagship. Although the Phaeton shares mechanical components with several other luxury products in the Volkswagen portfolio, buyers Stateside have been content to take their premium car dollars to those brands rather than bear the indignity of parking a VW-badged sedan at the country club.