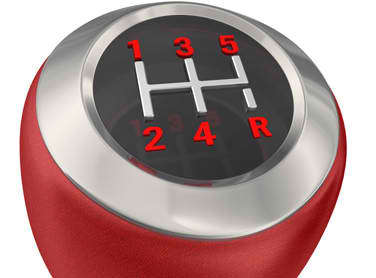 It's Friday once again, which means it's time for another round of my Five For Friday: Five Thoughts about the Auto Industry for February 17, 2012. Mazda's financial woes, the pricier 2012 Hyundai Azera, Chrysler's green loan retraction, the underrated BMW 328i and GM's highly profitable 2012 - let's look at my take on the most noteworthy and interesting automotive stories from the past week.
01. Is Mazda In Trouble?
Only a few short years after Ford sold off its controlling interest in the Japanese automaker it would appear that Mazda is on the lookout for yet another corporate partner. Automotive News is reporting that the sport-oriented car company is stinging from a $1.29 billion corporate loss for the most recent fiscal year and has begun to actively seek fresh avenues for raising much-needed cash to fight off the staggering effects of its debt load.
Mazda has of late invested huge amounts into the development of fuel efficient engine technologies in a play to bring next-generation green drivetrains to its fleet of automobiles - a necessary effort but one which has dealt yet another blow to the brand's already empty coffers. The Skyactiv engine program could theoretically be an attractive lure for potential partners interested in exchanging capital for technology.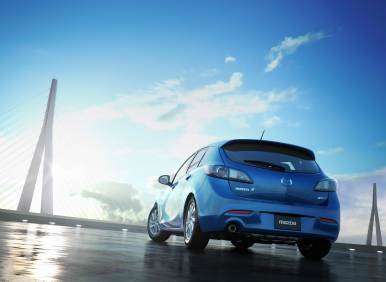 02. Big Price Jump For Redesigned Hyundai Azera
Hyundai is certainly not holding anything back in its pursuit of a bigger slice of the premium car market. According to Autoweek, the automaker has announced that pricing for the all-new version of the 2012 Hyundai Azera will climb to an MSRP of $32,000. This represents an increase of $5,730 compared to last year's model. The rear-wheel drive Azera offers close to 300 horsepower as well as a long list of standard gear including a touchscreen navigation system, heated seats front and rear and access to even cushier accommodations via a number of options and packages.
Taking the Hyundai Azera from its original mid-$20k price point to just past the $30k mark indicates how serious the brand is about targeting near-luxury models such as the Toyota Avalon and the Buick LaCrosse. Whether new vehicle buyers will be interested in opening up their wallets and following the path blazed by the Azera remains to be seen - especially given the previous generation sedan's low sales volume.
03. Chrysler Drops Bid For Green Car Loans
A nearly-forgotten loan application has been withdrawn by Chrysler as the domestic car company has elected to no longer pursue billions of dollars in Department of Energy funding. After three years of negotiations, Chrysler has elected to self-fund improvements to its manufacturing processes instead of attempting to collect over $8 billion in support from the Advanced Technology Vehicles Manufacturing program. The DOE initiative was intended to encourage car companies to build more fuel efficient automobiles, but Chrysler decided that the terms of the loans that were offered were too restrictive for comfort. The Detroit News is also reporting that the manufacturer expressed disappointment with the length of time spent going back and forth with federal personnel in order to hammer out the details of the agreement.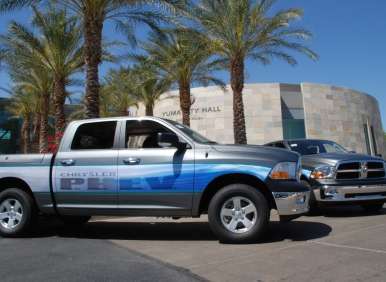 04. Is BMW Underrating The BMW 328i's Engine Output?
Recent turbocharged BMW engines have had a way of surprising their owners when strapped to the dyno, and the newest member of the automaker's forced-induction family appears to walk a similar path. The N20 2.0-liter, four-cylinder turbo mill found in the 2012 BMW 328i is advertised as producing 240 horses and 255 lb-ft of torque, but results from tuners who have run bone-stock 328i's on their own dynamometers have shown that the car is most likely pushing out at least 25 more horsepower and potentially an additional 15 lb-ft of twist.
Why under-report the 328i's capabilities? It is important for BMW to protect the range-topping BMW 335i model, and its 300 horsepower inline-six cylinder engine might not sound as appealing to buyers if it became widely known that it is only slightly more robust than the less expensive four-cylinder Bimmer.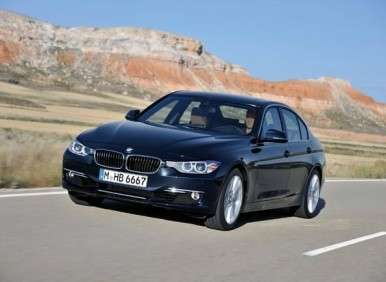 05. General Motors Reports Record Profit
The headlines have been full of reports about the beating taken by GM's share price, but less attention has been paid to the fact that the company has posted an exceptional 2011 profit. General Motors cleared $7.6 billion over the course of the past 12 months, almost $3 billion more than in 2010. Increased sales and larger market share have played a huge role in keeping GM in the black, and just under 50,000 employees will receive $7,000 profit sharing checks in the coming months - a far cry from the doom and gloom that surrounded the automotive giant just a few short years ago.