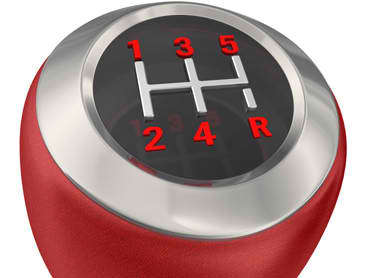 It's Friday once again, which means it's time for another round of my Five For Friday: Five Thoughts about the Auto Industry for December 2, 2011. Chevrolet Volt buy-backs, Infiniti's plug-in hybrid and new compact hatchback, Maybach rides into the sunset and Subaru introduces the Advanced Tourer Concept - let's look at my take on the most noteworthy and interesting automotive stories from the past week.
01. GM Offers Volt Buy-Back Option
General Motors has turned its tiller to meet the media storm over burning lithium ion batteries in accidented Chevrolet Volt electric vehicles head-on. In addition to offering free loaner vehicles to current Volt owners who no longer feel safe behind the wheel of their battery-powered sedans - pending the results of the current NHTSA investigation into the issue - GM has now taken things one step further by making it known that the company will buy back Chevrolet Volts should drivers wish to move on to another automobile.
MSNBC is also reporting that GM is looking into potentially redesigning the Volt's current battery pack in order to add additional crash protection. Chevrolet first became aware of the fire risk issue posed by the Volt's lithium ion batteries after a post-crash test vehicle stored at an NHTSA facility spontaneously burst into flame. The conflagration was eventually traced to the electric car's energy storage pack.
02. Infiniti Working On A Plug-In Hybrid
Building off of the success of the mid-size Infiniti M luxury hybrid, the premium brand appears to be on a path to releasing its very first plug-in hybrid automobile. The Detroit Bureau has published an article describing Infiniti's plug-in hybrid effort as drawing heavily from the brand's sporty image and potentially taking the form of a two-seat coupe that would offer a range of up to 150 miles as well as the ability to leap to 60 miles per hour in the sub-five-second range. The Infiniti plug-in hybrid sports car will be accompanied by a battery-powered luxury sedan, allowing the company to field a more rounded lineup of green options and compete harder against rivals such as Lexus, which currently dominates the luxury hybrid market.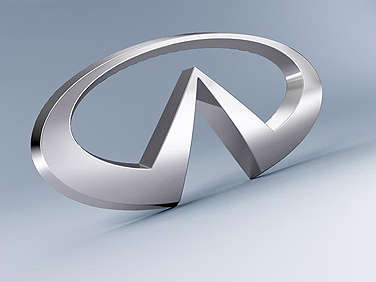 03. Maybach Dies A Quiet Death
It was a failed experiment on the part of Mercedes-Benz: an attempt to revive a long-dormant automotive nameplate and build a successful uber-luxury brand image around it. Maybach, a name which was never able to resonate with the same intensity as Bentley or Rolls-Royce amongst well-heeled automobile shoppers, will be disappearing from showrooms in the near future. Ten years of disappointing sales figures (fewer than 800 per year were ever sold, split across two different models) have doomed Maybach to return to footnote status in the automotive history books.
According to Autoweek, 2013 marks Maybach's expiration date, after which Mercedes-Benz will attempt to replace the automobile's position at the top of its pricing structure with a special edition of the upcoming, redesigned Mercedes-Benz S-Class called the "Pullman."
04. Subaru Advanced Tourer Concept Grabs Eyeballs In Tokyo
In addition to the Subaru BRZ compact coupe, the all-wheel drive oriented brand drew attention at this past week's Tokyo Motor Show by displaying the Subaru Advanced Tourer Concept. The vehicle's aggressive, wagon-inspired dimensions point in an entirely new styling direction for the company, one which makes heavy use of sharp edges, creases and angles in order to create perhaps the fiercest-looking Subaru yet.
Subaru is one of the few automakers that never abandoned the wagon as its preferred form of family transportation, and the Advanced Tourer Concept reinforces the brand's commitment to this particular market niche. The ATC offers a 1.6-liter, direct-injection boxer four-cylinder engine that incorporates both a turbocharger and a battery-powered motor, a combination that raises eyebrows under the hood as well. Although the Advanced Tourer Concept might not make it any further in its current package, it seems likely that some aspects of its arresting looks and efficient drivetrain could trickle down to future production Subarus.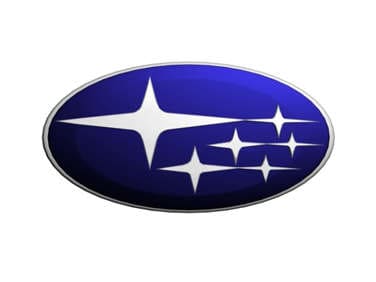 05. Compact Premium Infiniti On The Way
Returning to Infiniti to close out this week's Five Thoughts, it seems that the luxury brand will be bringing its very first front-wheel drive compact car to North America within the next few years. Car and Driver is reporting that the Infiniti front-puller will be a hatchback design that will share its mechanicals with similar vehicles being built by Mercedes-Benz. Specifically, the automobile will be produced in partnership with the German car company using components sourced from both the Mercedes-Benz A-Class and B-Class vehicles.
The magazine goes on to explain that while Nissan and Renault (Infiniti's corporate parents) have extensive experience in the compact segment, internal confidence was not high that the conglomerate could produce an affordable yet also luxurious entry-level automobile. The partnership with rival Mercedes-Benz was therefore deemed a necessary step to expand Infiniti's lineup and gain a greater slice of the global premium pie.