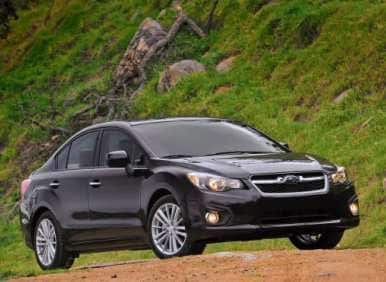 Nothing beats all-wheel drive (AWD) for providing extra grip in poor weather and on slippery driving surfaces, and enthusiasts know that sending power to all four wheels also improves handling even when on the smoothest roadways. So it's nice to know that drivers are no longer limited to just SUVs—or crossovers—if they want to take advantage of those benefits. Which brings us to Autobytel's recommended list of best AWD sedans for 2012.
They come in a variety of sizes—if not shapes—and can deliver dynamic performance, surprisingly high fuel-economy numbers and a noted focus on safety. Perhaps just as important for shoppers is the fact that this particular list of the top AWD sedans of 2012 also showcases a variety of price points to provide all-wheel drive for all.
Best AWD Sedans for 2012: Audi S8
The flagship of Autobytel's favorite all-wheel-drive sedans of 2012 is no doubt the new Audi S8. It's 202 inches worth of precision German engineering that, of course, provides all of the sophisticated comfort found in the Audi A8—just named the highest-scoring vehicle in the industry in the 2012 J.D. Power and Associates APEAL Study. But the real difference-maker here is under the hood, where the A8's standard 3.0-liter supercharged V6 has been replaced by a freshly designed twin-turbo V8 that displaces 4.0 liters, makes a staggering 520 hp and 479 lb.-ft. of torque, and relies on an advanced eight-speed automatic transmission. The result is a power upgrade of roughly 15 percent over the previous S8, but Audi powertrain technologies also enabled a gain in fuel economy of about 23 percent. (EPA numbers are not yet available, but Audi claims "average fuel consumption is just 10.2 liters per 100 km," which works out to a little over 23 mpg.)
With a relatively low curb weight—courtesy of an aluminum body that weighs a mere 509 lbs.—the engine can propel the S8 from 0-60 in 3.9 seconds. That's a full half second faster than the Porsche 911 Carrera GTS, among others.
This member of our 2012 AWD sedans list seals the deal with Audi's signature quattro all-wheel-drive, with both torque vectoring to manage power distribution to each of its four wheels and a sport differential for enhanced performance.
The entry point for the 2013 Audi S8, due this fall, is $110,000.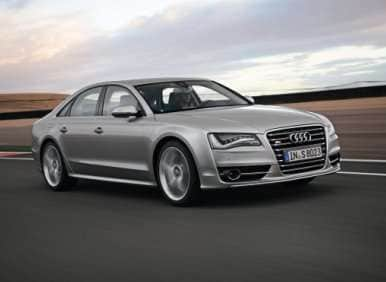 Best AWD Sedans for 2012: Subaru Impreza
At the other end of the pricing spectrum from the six-figure Audi S8 is the least expensive of our preferred 2012 AWD sedans, the Subaru Impreza, which starts at $17,495. And yes, that includes the automaker's hallmark symmetrical all-wheel-drive system, combining compact and efficient packaging with proven AWD capabilities.
But that's not the only place the Impreza showcases its efficiency: According to the EPA, Subaru's compact sedan can squeeze out fuel-economy ratings of up to 27 mpg city/36 mpg highway/30 mpg combined with its Lineartronic continuously variable transmission (CVT), while achieving scores of of 25/34/28 with a five-speed manual gearbox. Those are the best EPA grades of any of the country's all-wheel-drive sedans for 2012. At the same time, the Impreza does supply a competitive amount of power for the segment, serving up 148 hp and 145 lb.-ft. of torque from its 2.0-liter/four-cylinder boxer-style engine.
Further, although its content list isn't up to the same levels as more premium entries on our 2012 AWD sedans list, the Impreza does start with all the basics as well as an array of electronic safety measures, including traction control, stability control, and anti-lock brakes with brake-assist functionality.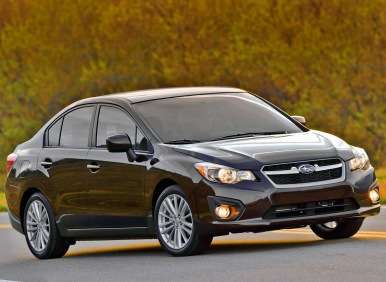 Best AWD Sedans for 2012: BMW 3 Series
The amazing BMW 3 Series offers an especially amazing number of variants—17 at last count, if you include M models—and two make excellent choices among the best all-wheel-drive sedans of 2012: The BMW 328i xDrive Sedan and the BMW 335i xDrive Sedan. Along with all the upgrades that came with the introduction of the all-new rear-wheel-drive BMW 3 Series sedans, these xDrive versions ride on the automaker's advanced torque-splitting all-wheel-drive system. This setup keeps most of the power going to the rear wheels during normal driving, providing the same kind of performance feel as a traditional RWD sport sedan, but can then route torque to the front, too, when conditions demand it.
Differentiating these two 2012 AWD sedans are their engine choices (and MSRPs): The BMW 328i xDrive relies on a powerful yet economical four-cylinder that leverages the Bavarians' TwinPower Turbo technology for 240 hp and 260 lb.-ft. of torque. Full EPA ratings have yet to be released for the car, but BMW is expecting it to reach 33 mpg highway, just 1 mpg behind the RWD version. The price? $36,500.
Moving up to the BMW 335i xDrive involves an MSRP of $44,800, which nets owners a 3.0-liter TwinTurbo I6 that pours out 300 hp and 300 lb.-ft. of torque. Surprisingly, though, BMW is showing it with the same EPA highway estimate as the 328i xDrive Sedan.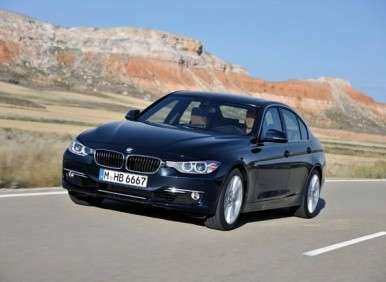 Best AWD Sedans for 2012: Ford Fusion
With all apologies to the all-wheel-drive Ford Taurus SHO and its 365-hp EcoBoost V6, the Blue Oval puts the all-new Ford Fusion on Autobytel's 2012 AWD sedans list. The highly anticipated 2013 Fusion is due a bit later this year, wearing a scrumptious new exterior design, and it will be the only mainstream mid-size sedan to offer all-wheel-drive—although with a bit of the ol' "good news, bad news." The good: Ford's intelligent AWD system will be hooked up to a 2.0-liter EcoBoost I4 engine capable of delivering 237 hp and 250 lb.-ft. of torque. The bad: The only model to offer it will be the ultra-premium Fusion Titanium, which starts at $32,200.
Still, you do get plenty of bang for those bucks, including heated leather sport seats, 18-inch polished aluminum wheels, a 12-speaker Sony audio setup, the latest edition of Sync with MyFord Touch with an eight-inch LCD touchscreen, intelligent access with push-button start, a rearview camera system, aluminum pedals, a reverse-sensing system, a rear spoiler and ambient lighting.
(Note: Ford was still firming up the specs for its player on the "best AWD sedans of 2012" team as this story was published, so details, including MSRPs, are subject to change.)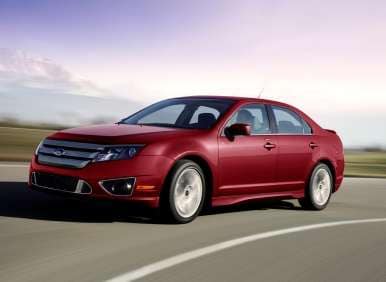 Best AWD Sedans for 2012: Volvo S60
The sexy beast known as the Volvo S60 has been successfully changing the way people think about the Sino-Swedish brand ever since its debut, and that trend should continue with its appearance in our featured quintet of 2012 AWD sedans. Now, Volvo has offered all-wheel-drive on the S60 in the past, but it's only been available in the upscale S60 T6, with its 3.0-liter V6 engine and a $7,150 premium over the entry model's $31,300 price of admission.
That all changes for the new model year, however, thanks to the launch of the 2013 Volvo S60 T5 All Wheel Drive. Backed by an MSRP that starts at $33,750, the car is exactly what its name indicates: A sleek and sensuous S60 that holsters both a turbocharged five-cylinder engine—packing a potent 250 hp and 266 lb.-ft. of torque—and a next-gen all-wheel-drive system from the experts at Haldex. The technology provides power to all four corners when the S60 starts off the line, switches 95 percent of the torque to the front wheels on "ideal" road surfaces, then reroutes the power as necessary to maintain optimum traction.
The all-wheel-drive S60 is an unexpectedly efficient performer, too, capable of sprinting from 0-60 in just 6.6 seconds while ringing up an EPA line of 20 mpg city/29 mpg highway/23 mpg combined—just barely off the pace set by the front-wheel-drive S60 T5, which goes 21/30/24.
And naturally, this final member of Autobytel's 2012 AWD sedans list is stuffed with all the cutting-edge safety technologies one would expect in any Volvo.