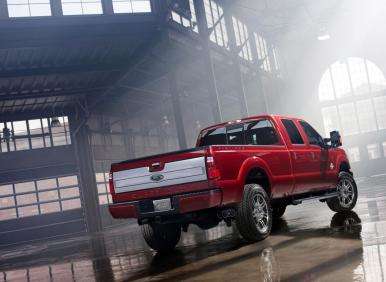 Autobytel's recommended list of 2012 diesel cars is (nearly) an all-German affair, but that's just because Audi, BMW, Volkswagen and Mercedes-Benz are the only brands now offering diesel cars in the U.S.A. for 2012. And technically, the folks at Bayerische Motoren Werke don't actually sell a diesel-powered "car" in this country: There are a few BMW 335d sedans still lurking around dealerships, but a diesel engine hasn't shown up in the next-gen 3 Series that is currently in production for American drivers, leaving only the BMW X5 xDrive35d—the diesel-powered version of the X5 crossover—in the lineup.
It's too bad, too, since today's clean-diesel technology can deliver more power, better fuel efficiency and even fewer emissions than found in comparable gasoline-motivated vehicles. Further, customers have clearly noticed those advantages, since sales of diesel vehicles were up 28.2 percent in April and have climbed 33 percent in the first four months of the year.
Of course, the domestic brands do supply some robust diesel power for their full-size pickups, and the Chevrolet Cruze will welcome a diesel engine next year, but that won't help car shoppers satisfy their increasing demand for diesels right now—however, what will help is the following roster of some of the best new diesel cars in America for 2012. (Which includes a few very car-like non-cars for added variety.) 
America's Best Diesel Cars 2012: Volkswagen Jetta TDI
The VW Jetta TDI is the best-selling diesel car in the U.S.A. by a large margin, with Volkswagen delivering nearly 5,000 of them to American drivers in April, representing some 35 percent of all Jettas sold last month. True, the total includes sales of the VW Jetta SportWagen TDI, but that versatile model just makes the Jetta lineup that much more capable. Further, both can provide the same incredible EPA ratings of 30 mpg city/42 mpg highway/34 mpg combined; those marks compare to the base Jetta's fuel-economy performance of 24 mpg city/31 mpg highway/26 mpg combined and give the diesel version an advantage of more than 30 percent in combined driving. The Jetta TDI (and Jetta Sportwagen TDI) earn their places on the roster of top 2012 diesel cars with MSRPs of $22,775 and $25,540.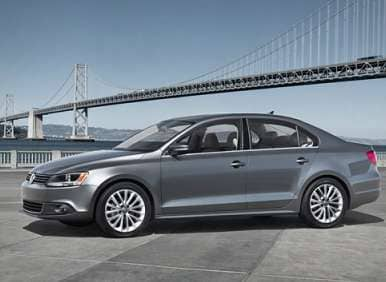 America's Best Diesel Cars 2012: Audi A3 TDI
Even with a price of admission that starts at $30,250, the Audi A3 TDI is among the easiest entry points into Audi's increasingly strong lineup of premium vehicles. The five-door hatchback lives up to that upscale reputation by offering standard features like a leather interior, Audi "S line" exterior upgrades that include a rear spoiler and unique front and rear bumpers, a premium concert-grade sound system, and an advanced six-speed dual-clutch automatic transmission. This member of Autobytel's diesel cars 2012 team then caps that off with an EPA line of 30 mpg city/42 mpg highway/34 mpg combined. As result, more than 57 percent of all A3 buyers in April purchased a diesel model, helping the car to a solid 7 percent sales bump last month.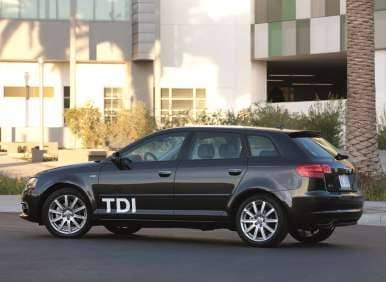 America's Best Diesel Cars 2012: Mercedes-Benz GL350 BlueTEC
Customers looking for new diesel cars in 2012 have helped the Mercedes-Benz GL350 BlueTEC become the top-selling diesel-powered SUV in the U.S.A., pushing sales up by more than 100 percent through April. The rugged vehicle makes the most of its diesel-enhanced torque—400 lb.-ft. of it—to showcase a max tow rating of 7,500 lbs. But even though it also includes Mercedes' 4MATIC all-wheel-drive setup as a standard feature, the GL350 BlueTEC delivers the expected level of standard premium amenities, from a seven-speed automatic transmission to power sunroof to a sumptuous interior with heated front seats. The MSRP of this M-B product is $61,570, but with an all-new GL-Class due in September, dealers may be in the mood to bargain.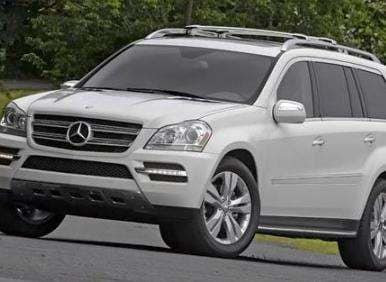 America's Best Diesel Cars 2012: BMW X5 xDrive35d
For those who prefer a bit more sport from their diesel-powered sport utility vehicles, the BMW X5 xDrive35d earns a roster spot on Autobytel's diesel cars 2012 team. Leveraging a 3.0-liter TwinTurbo clean-diesel V6 that pumps out 425 lb.-ft. of torque, this X5 can fly from 0-60 in just 6.9 seconds—yet it still manages to squeeze out 26 mpg on the highway, to go with 19 mpg city and 22 mpg in combined driving. That kind of performance lifted the vehicle's sales by 51.6 percent in April. The MSRP of the 2012 BMW X5 xDrive35d starts at $56,700 and includes BMW's intelligent all-wheel-drive system, auto-leveling headlights, a 205-watt 10-speaker sound system (with two woofers), and complimentary maintenance for four years/50,000 miles.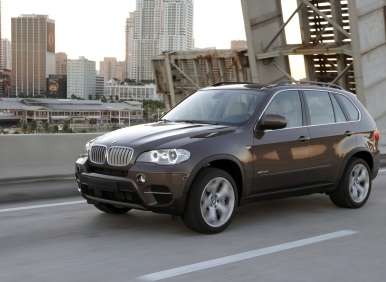 America's Best Diesel Cars 2012: Ford F Series Super Duty Platinum
Here's a surprise: It turns out that the American automakers do have at least one current diesel product that's ready to satisfy car shoppers this year, especially if they're shopping for a luxury sedan—the 2013 Ford F Series Super Duty Platinum. Just slipping in under the deadline to join the 2012 list of best diesel cars in America, the Platinum edition of Ford's heavy-duty pickup line will arrive before the year's end with SYNC with MyFord Touch, a leather-wrapped and heated steering wheel, premium wood-grain interior accents, a 10-way power-adjustable driver's seat, power-adjustable pedals, and an available 6.7-liter Power Stroke diesel engine that supplies 400 hp, 800 lb.-ft. of torque and a maximum towing capacity of 17,500 lbs. The Platinum package will be offered on crew-cab models only, in F-250, F-350 and F-450 configurations.