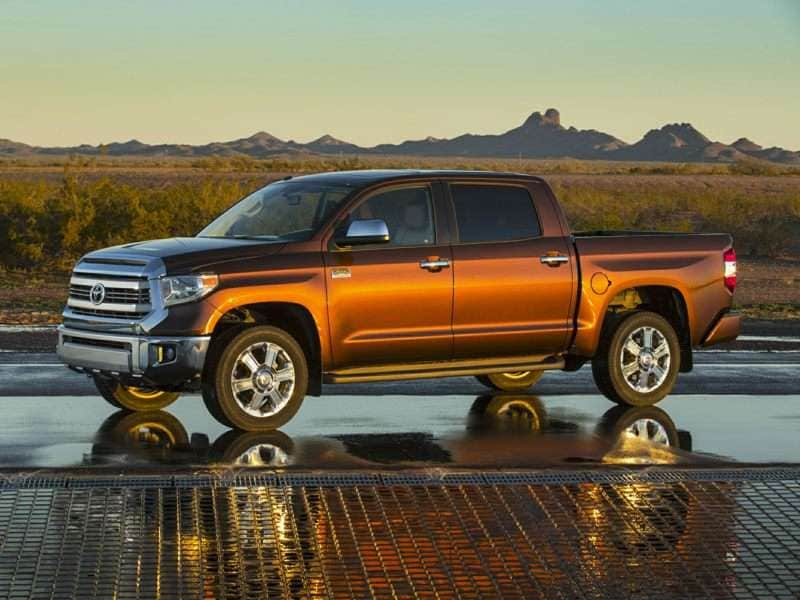 Trucks aren't always the first thought that comes to mind when considering what might make a good choice as a family car. That's a shame, because there are a number of trucks out there on the market that match the criteria that moms, dads and kids hope to find in a daily driver. It's not just trucks which are occasionally overlooked as family transporters, but also a few SUVs and crossovers that sometimes fall by the wayside due to their popular image as being a great choice for something other than regular commuting or long road trips. Let's take a look at 10 crossovers, pickups and SUVs that have a family flair, and examine the features that make them an appealing option for daily driving duty.
1) 2015 Ford F-150
It's the best-selling vehicle in the United States, but the recently redesigned 2015 Ford F-150 has historically relied more on its rough and rugged working truck image rather than what it has to offer families seeking a comfortable cruiser. This is despite the fact that the Ford F-150 can found in extended-cab versions that provides spacious accommodations for as many as six passengers. On top of that, the F-150 can also be ordered with comfort features such as dual automatic climate control and heated seats all around, as well as entertainment options like satellite radio and a DVD player to keep the kids happy in the back seat. Throw in a navigation system and a rearview camera to help when reversing the full-size truck, and the F-150 starts to look a lot more like a viable family car choice.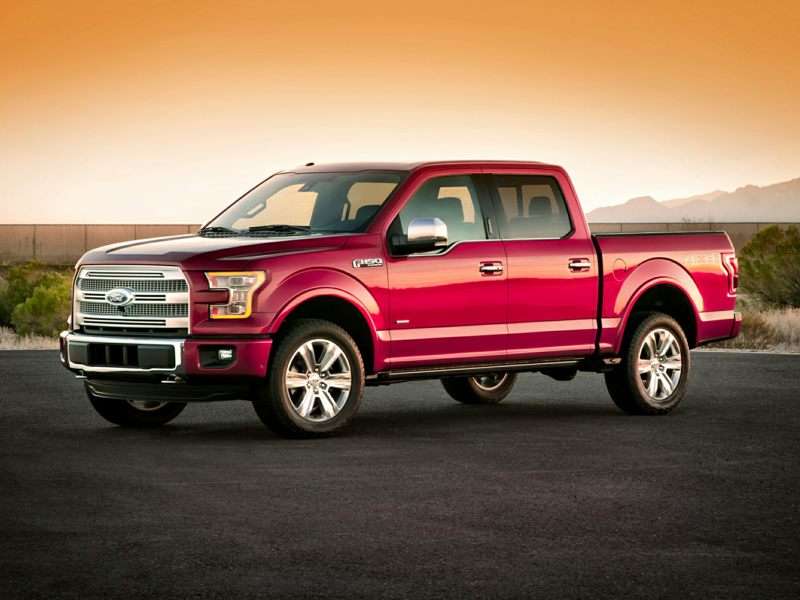 2) 2015 Jeep Wrangler Unlimited
The 2015 Jeep Wrangler Unlimited is often overlooked by family shoppers due to its strong association with off-road culture. It's true that the Jeep Wrangler is a rock-crawling king, but the four-door Unlimited model is so much more thanks to its much roomier interior and sizable 86 cubic feet of total cargo space. A long list of power options and luxury features can take some of the edge off of the base Wrangler's utilitarian interior design, and the option of a removable hard top is impossible to match in the family segment, making the Wrangler Unlimited both a fun and practical vehicle.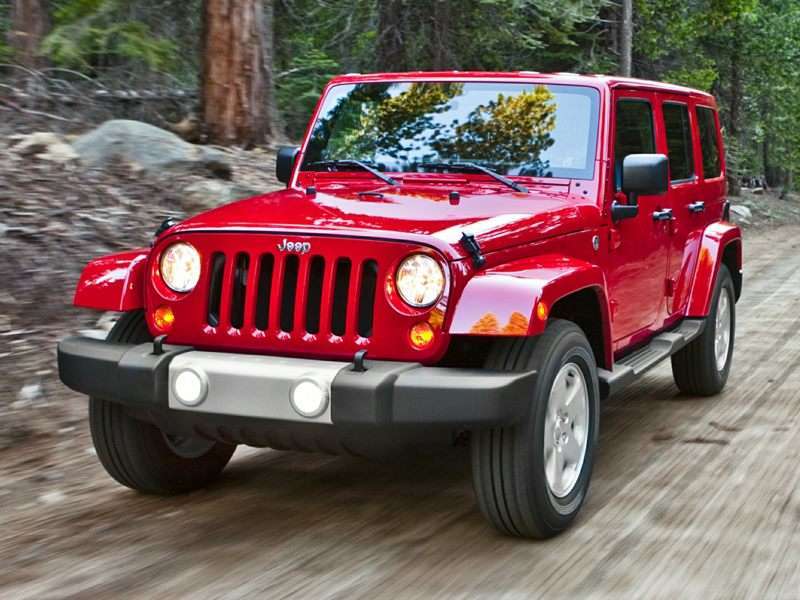 Photo by Fiat Chrysler Automobiles
3) 2015 Infiniti QX50
The 2015 Infiniti QX50 might be marketed as a luxury crossover, but a closer look reveals that this premium SUV is actually a more modern interpretation of the family station wagon. Sure, the Infiniti QX50 might boast a bit more ground clearance than a traditional wagon, but underneath its sloped roofline lies seating for five passengers and just under 50 cubic feet of total space for stowing gear and luggage. The lightweight QX50 provides solid fuel economy for its class, and its small size makes it easy to navigate through an urban environment, which are important characteristics for a vehicle tapped to perform domestic duty on a regular basis.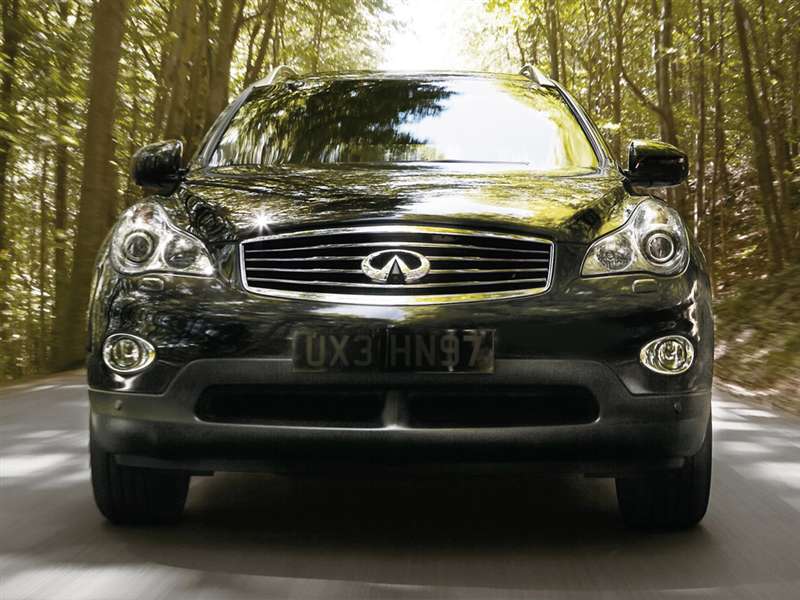 4) 2015 Ford Flex
The 2015 Ford Flex takes the station wagon idea and runs with it in another direction, offering a stretched out wheelbase with a flat roof and retro-inspired styling. Crack open the Ford Flex's slab-sided shell, however, and you will find acres of room for seven passengers, combined with unique touches like an available refrigerated compartment between the second row bucket seats as well as the Ford SYNC entertainment interface that makes it a snap to integrate everyone's favorite media players and smart phones. Throw in the security of available all-wheel drive, and the Ford Flex rises to the top of the family crossover list.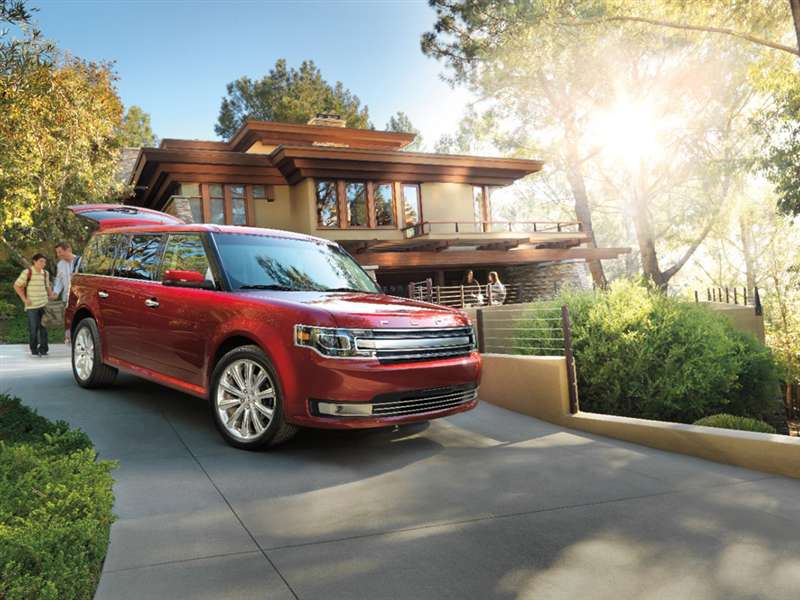 Photo by Ford
5) 2015 Mercedes-Benz GLA-Class
All new for the 2015 model year, the Mercedes-Benz GLA-Class heats up the competition in the luxury crossover market. The GLA-Class is optimized for five passengers to cruise in ultimate comfort, and also provides some fun for the driver by way of its athletic handling capabilities. It's powered by a turbocharged four-cylinder engine that gives out plenty of oomph, getting families to their destinations quickly and smoothly. Available features include a 12-speaker audio system, dual zone climate control, a panoramic sunroof, and plenty of safety equipment. The 2015 GLA-Class might not be quite as big as some of the other options presented on this list, but it's definitely one of the most comfortable.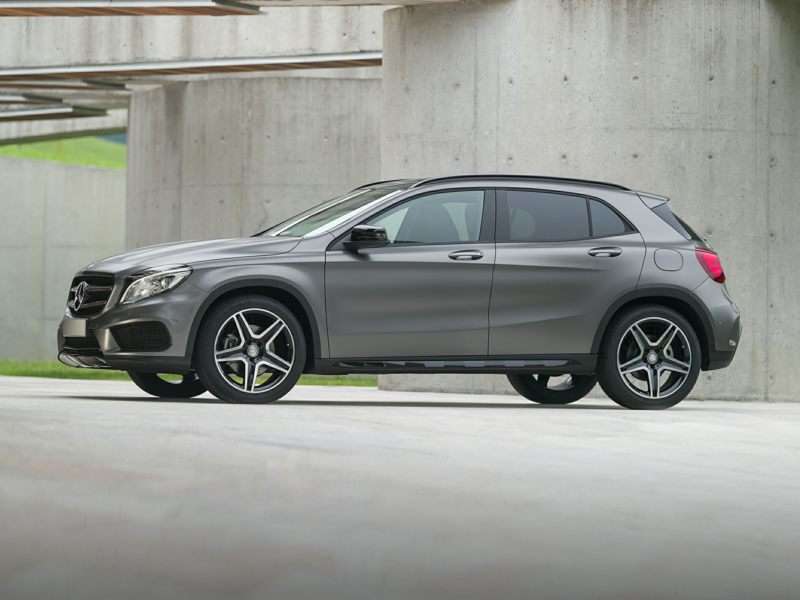 6) 2015 Jeep Grand Cherokee
The 2015 Jeep Grand Cherokee is the SUV-maker's go-to family vehicle, at least when comfort demands equal billing with capability. The Grand Cherokee seats five passengers and offers up to 68.3 cubic feet of cargo space, perfect for adventures both on-road and off. Jeep also offers a wide range of drivetrain options, four-wheel drive systems, and equipment packages for the Grand Cherokee, so this SUV can be customized to the needs of any family. The Grand Cherokee's stylish and rugged looks are both modern and traditional.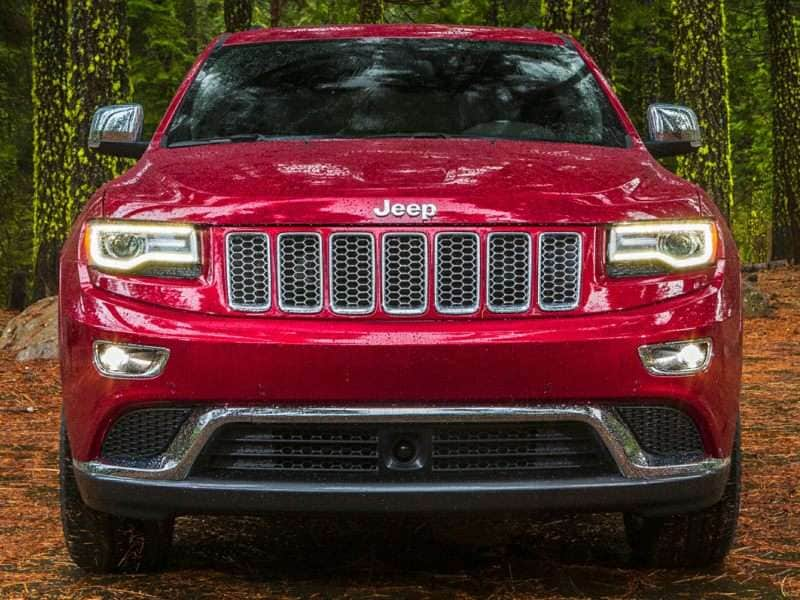 7) 2015 Toyota Tundra
The 2015 Toyota Tundra is the second pickup truck on our list of unusual family-friendly vehicles, thanks in part to its CrewMax body style which offers four full-size doors and an interior that rivals several full-size sedans in terms of space and comfort. Like the F-150, the Toyota Tundra CrewMax can be had with a drop-down DVD player that can calm the little tykes as the miles start to pile up, and heated and ventilated leather seats and a navigation system help to take the edge off for adults riding up front as well. Throw in the power-folding outside mirrors to help better fit into parking garage spaces and the Tundra demonstrates why it has become a viable daily driver choice for families both inside and outside of the city.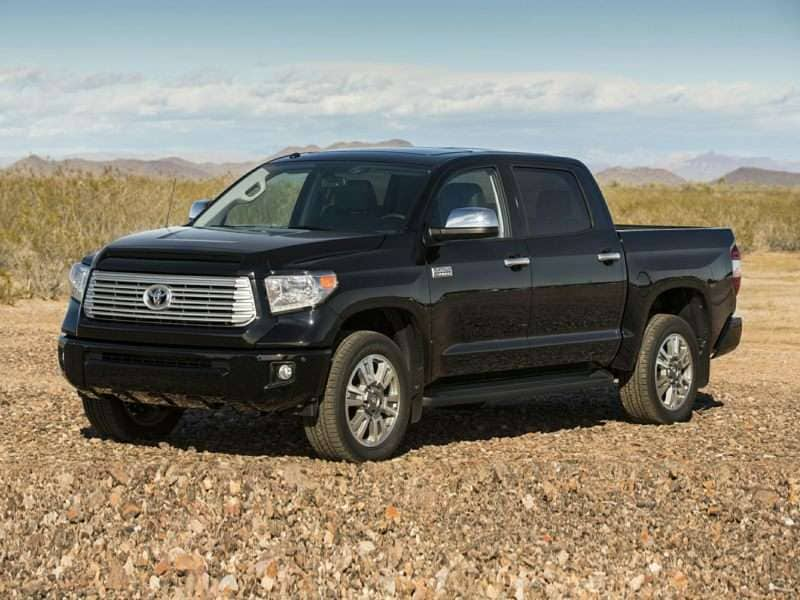 8) 2015 Nissan Pathfinder
The 2015 Nissan Pathfinder is another SUV that has seen its family appeal diluted by its presence on off-road trails around the country. Capable of towing as much as 5,000 lbs of camping trailer, the Nissan Pathfinder also offers seven passenger seating and a vast array of comfort options such as a Bose stereo system, a navigation system, a sunroof and a DVD player for passengers riding in the second and third row. With 79.8 cubic feet of total cargo space riding behind the front two positions and four-wheel independent suspension that helps the hefty SUV handle like a vehicle half its size, the Pathfinder is worthy of a test drive when shopping for a family car.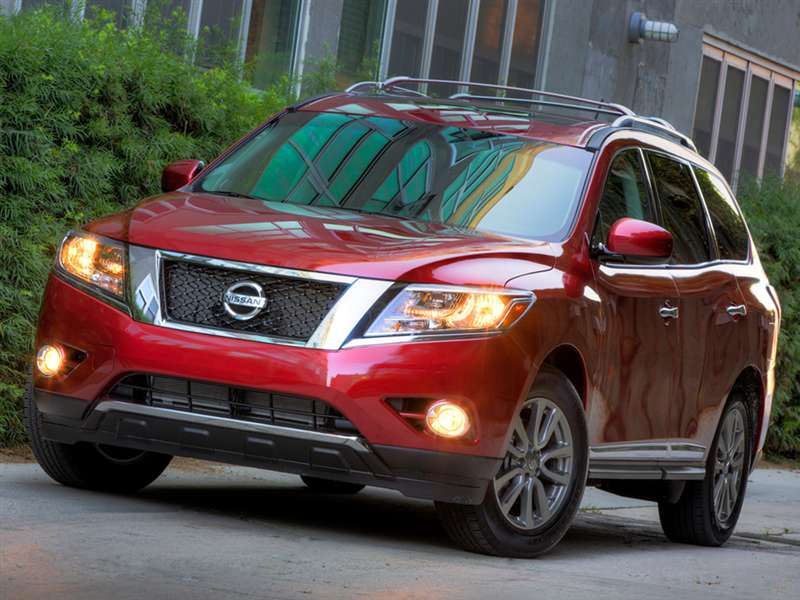 Photo by Nissan
9) 2015 Dodge Durango
The 2015 Dodge Durango is a solid response to moms and dads who might have dismissed earlier iterations of the full-size SUV as being too ponderous or thirsty at the pump for serious consideration. The Dodge Durango sports a compliant ride thanks to its car-like platform, three rows of seating that can handle up to seven passengers, and a number of entertainment technologies that include a DVD player, mobile satellite television and a satellite-linked navigation system that can help drivers avoid traffic snarls. The Durango has been custom-built to fit into the lives of busy families, and is now deserving of a second chance thanks to the extensive efforts of Dodge's design team.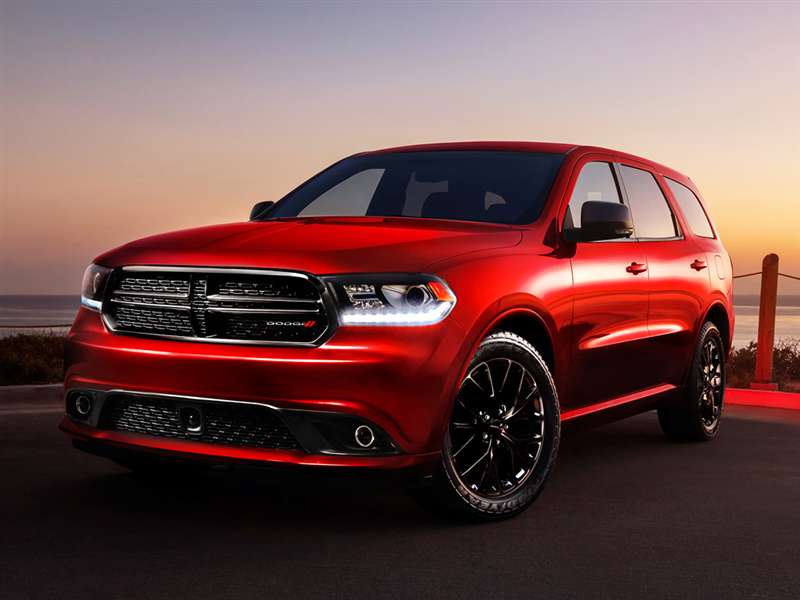 Photo by Dodge
10) 2015 Subaru Forester
The 2015 Subaru Forester used to be one of the middle players, a crossover that did a lot of things well but fell short in a few critical areas that growing families considered important. Since that time, the Subaru Forester has moved into a new phase of its design life, bringing with it more expansive accommodations for up to five passengers as well as 74.7 cubic feet of total cargo space with the rear row folded forward. Subaru's standard all-wheel drive provides surefooted handling in all weather conditions, and the Forester is also one of the safest SUVs on the market according to the IIHS. Affordable, practical and highly evolved compared to its origins, the Subaru Forester is a family vehicle that is growing in popularity with each passing year.