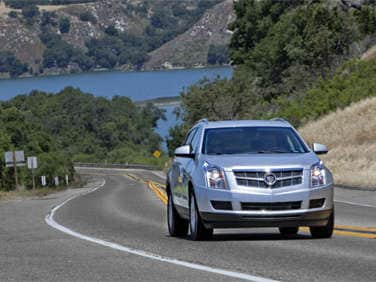 It's finally official – the 2012 Cadillac SRX crossover will feature a new V-6 engine as its only available underhood option. Cadillac is marketing the move as part of an "enhanced" Cadillac SRX offering, one that provides better power as well as a number of other small upgrades designed to help the mid-size luxury people mover retain its grip on the number two spot in its segment.
The 2012 Cadillac SRX will gain a 308-horsepower version of GM's now-ubiquitous 3.6-liter V-6. The engine, whose exact torque figures in SRX configuration have yet to be released, has been positioned by the company as a fuel saver, with much focus placed on the lightweight nature of the motor's design as well as the availability of an ECO mode in the vehicle's six-speed automatic transmission that is designed to reduce gasoline consumption. Cadillac has not yet made public exact EPA ratings for the 2012 Cadillac SRX, but it would not be unreasonable to expect 25 miles per gallon on the highway or better in order to match what was previously posted by most efficient version of the luxury crossover.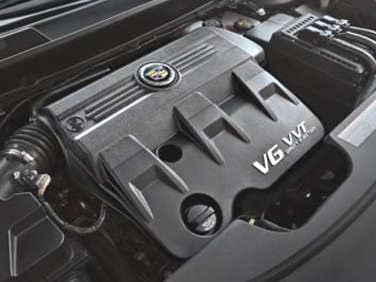 2012 Cadillac SRX: One Engine Replaces Two
The 3.6-liter V-6 replaces both the base 265-horsepower, 3.0-liter V-6 and the limited-availability 300-horsepower, 2.8-liter V-6 that were offered with the 2011 Cadillac SRX. The new 308-horse motor allows Cadillac to continue to claim "best in class" power, which is an important consideration when going up against vehicles like the EcoBoost edition of the Lincoln MKX.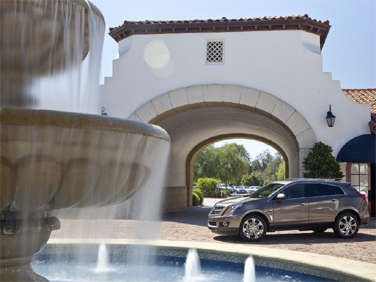 2012 Cadillac SRX: New Features and MSRP
What else has Cadillac tacked onto the 2012 Cadillac SRX's features list in order to further add to its "enhanced" status? The company has elected to make Bluetooth integration standard on all trim levels, and it is also offering a new exterior color, a black-on-black "ebony" interior and the availability of a heated steering wheel. This is on top of features and options such as adaptive HID headlights, all-wheel drive, rain-sensitive windshield wipers and of course navigation and a rearview camera. The 2012 Cadillac SRX will retail for an MSRP of $35,185.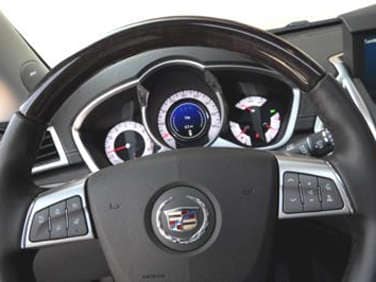 2012 Cadillac SRX: Same Styling
The luxury automaker has been careful not to mess to much with the formula that has seen the Cadillac SRX move from also-ran in its first generation to hot ticket for the most recent model years. Although Cadillac made a mis-step with a turbo engine that proved to be somewhat unreliable and also unpopular with buyers, the introduction of a single, powerful motor for all versions of the crossover should help it to maintain positive sales momentum.